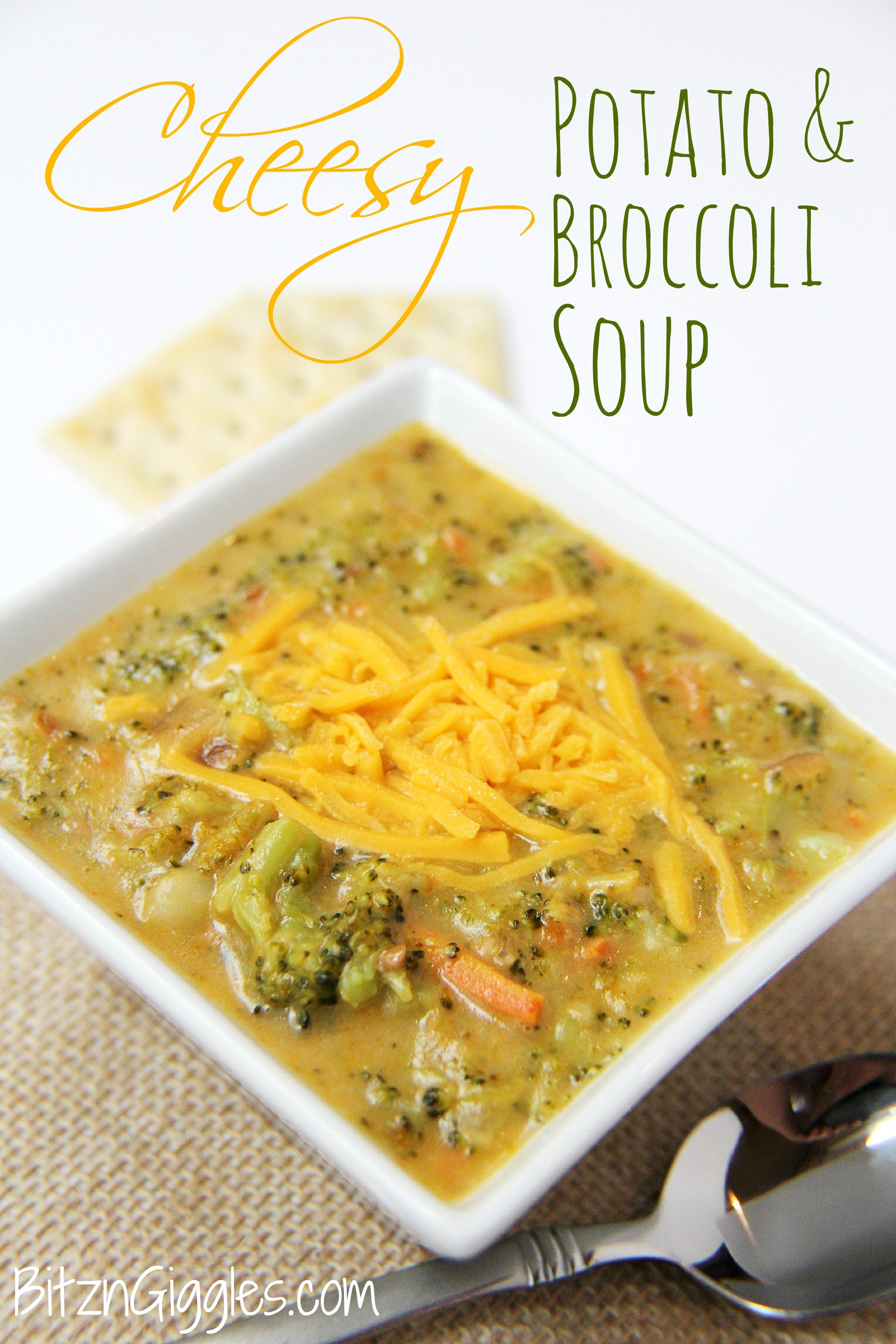 We've been dealing with weather in the teens this week! Brrrr. So, around these parts, we're just trying to stay warm. One of the best ways to warm your soul is by preparing some good ole' COMFORT FOOD! I've been craving everything from casseroles and stews to roasts and soup. Today I'm sharing a recipe for Cheesy Potato & Broccoli Soup. It's thick, cheesy and loaded with tender potatoes, broccoli and carrots! Talk about comfort food at its finest!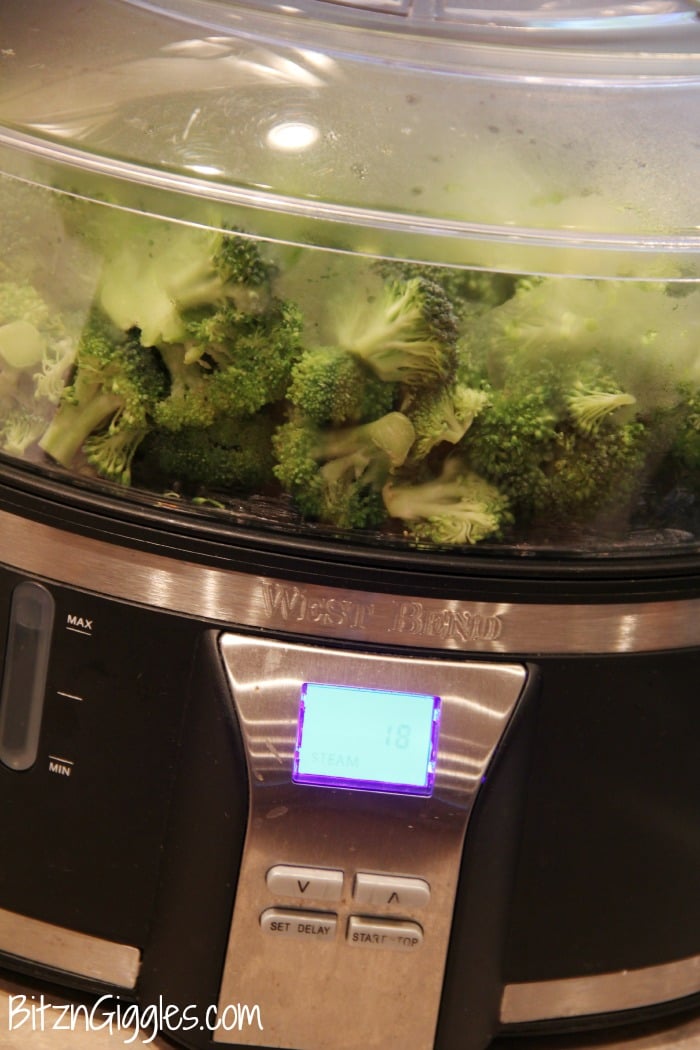 I don't know about you, but I use a steamer for a ton of things in the kitchen. It has claimed permanent real estate on my kitchen counter top and I use it for everything from chicken breasts and vegetables to potatoes and eggs. Did you know you could hard boil eggs with a steamer? You can and they turn out PERFECT each and every time!
Well, for this soup, I actually used the steamer for the broccoli. If you don't have a steamer, don't fret. You can still simmer the broccoli in a pan of water on the stove and drain it. For me, the steamer is just so easy. When the broccoli was tender (about 20-23 minutes) I just shut the steamer off and then chopped the broccoli into little pieces right there in steaming tray before I added them into the soup.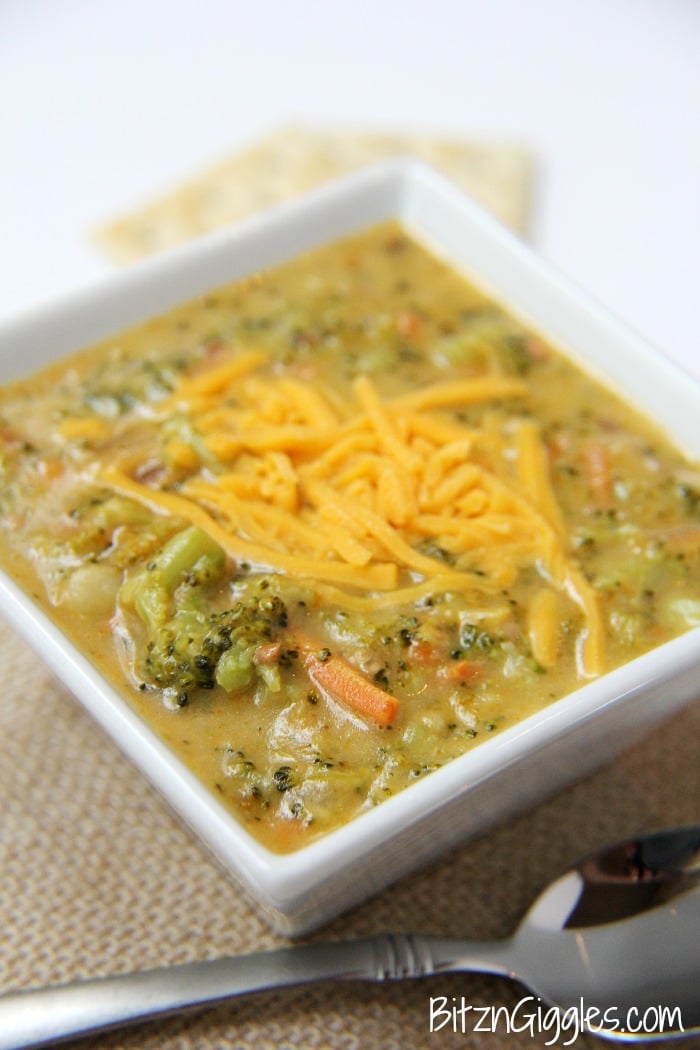 My hubby and I love thick soups. The kind you can scoop onto a cracker and it just sticks there. Yum!! This was that kind of soup. As it sits on the stove, it tends to get thicker as it cooks. When it's ready, be sure to keep it at a real low temperature or transfer it to a crock pot if you're making it for a party. Otherwise you'll need more chicken broth to thin it out a bit!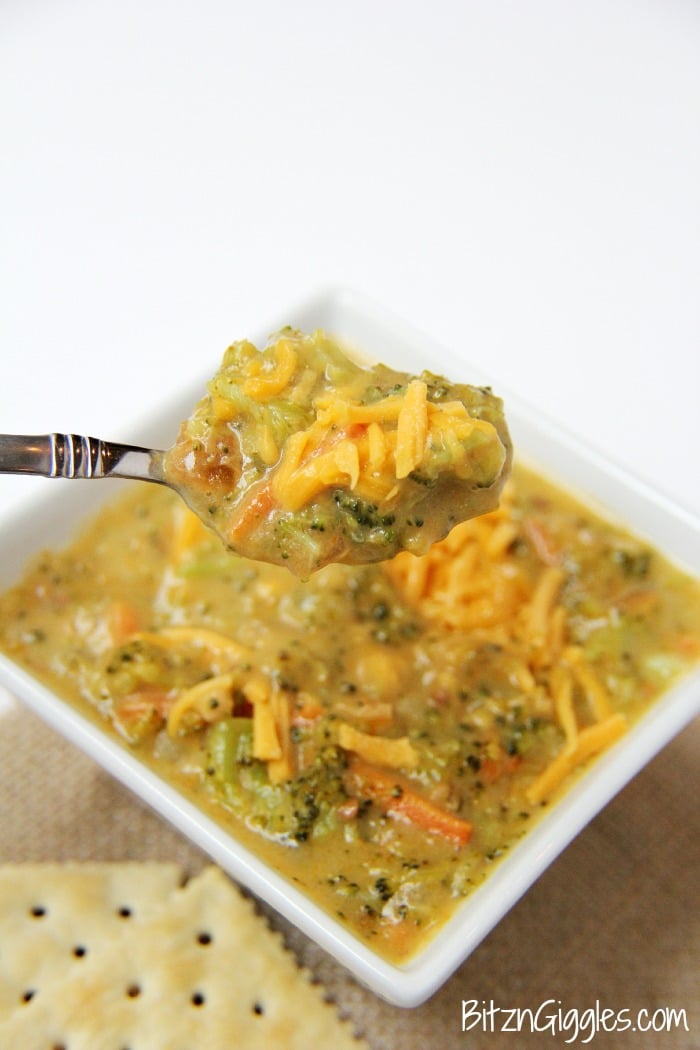 This soup is perfect for football parties, church gatherings or just a lazy Sunday afternoon at home with the family. That's when we ate ours. I love lazy weekends, don't you, too? The nice part is we're already halfway through the week!
Cheesy Potato & Broccoli Soup
A thick and cheesy soup loaded with potatoes, broccoli and carrots – comfort food at its best!
Ingredients
16 oz. broccoli florets
1 teaspoon minced garlic
1/2 onion, chopped
1 cup milk
32 oz. chicken broth
2 tablespoons butter
1 cup matchstick carrots
2 cups frozen diced hash brown potatoes, thawed
12 ounces shredded cheddar cheese, divided
6 ounces Velveeta shredded cheese
Instructions
In a small saute pan, cook the chopped onion and garlic with the butter until softened and set aside.
Steam the broccoli in a steamer until tender, about 20-23 minutes or simmer on the stove in a saucepan with some water for 15-20 minutes. If using the saucepan method, drain when tender and return to saucepan.
Use a knife or back of a fork to break up the broccoli into small pieces, as large or small as you would like in the soup.
In a stockpot, pour in the chicken broth and add the carrots and hash browns. Simmer until ingredients are tender, 15-20 minutes
Add the onions from the sauce pan and the broccoli to the large stockpot and stir.
Stir the milk, and 3/4 of the cheddar cheese (about 9 oz.) and 6 oz. of the Velveeta into the soup until melted.
Use the remaining cheese as garnish when serving.
Nutrition
Calories: 2818
Sugar: 37
Sodium: 7169
Fat: 183
Saturated Fat: 115
Unsaturated Fat: 46
Trans Fat: 1
Carbohydrates: 151
Protein: 157
Cholesterol: 574
(Visited 1,360 times, 1 visits today)