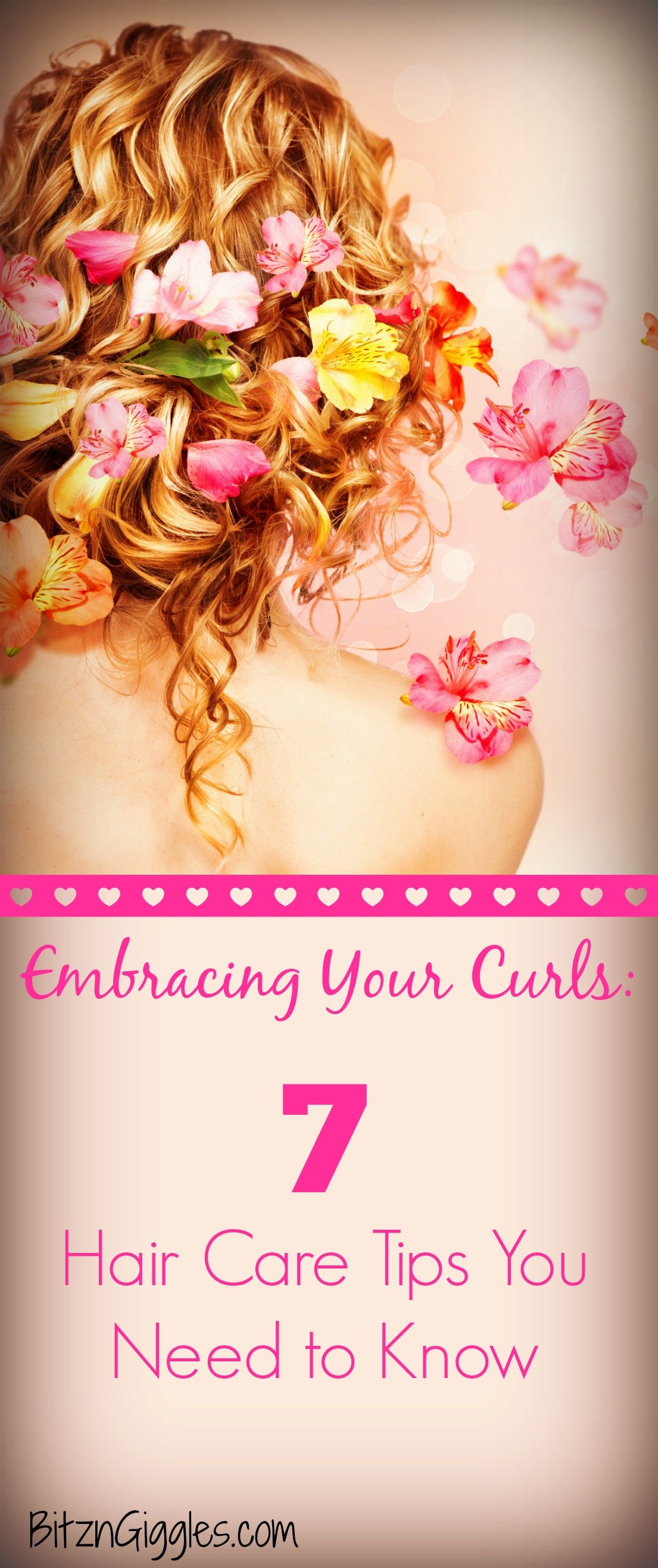 My curls have always been my trademark. They were the one thing that stuck with me through every stage in life. I can't say I've always embraced my curls. We've had a love hate relationship for as long as I can remember. To me, my hair was always a lot to manage.
That top right photo in the collage from my high school graduation day reminds me of the two hours I spent in front of the mirror getting ready that morning, trying to figure out how I was going to get that graduation cap to stay on.
I started getting comfortable with my curls probably around the age of 18. One of the reasons for that was I was old enough to finally start to understand how to care for my hair. The other reason, was my husband (yep, we've been together since Senior year). He was my curl cheerleader. While I longed for carefree, straight hair like the models I saw in magazines, he loved my curly locks and always told me they were beautiful; they made me. . .well, ME. And, he was right.
Today, there are so many things I love about my curly hair:
The versatility to wear it curly or straight
The compliments I receive (especially from women with straight hair)
The fact that new people I meet recognize me later because they remember my hair
Even when I get caught in the rain, my hair still looks pretty dang good
My husband and kids love it
It's easy to make a simple up-do look fancy
It makes me. . .ME (my hubby was right; I'll say it again)
I'm so honored to be partnering with Dove on their "Love Your Curls" campaign, to encourage women to celebrate their curls and inspire future generations to do the same. When I heard that in a recent Dove hair study only 10% of women in the U.S. with curly hair feel proud of it, I knew I wanted to do my part to increase those stats.
So, if you've been blessed with curls, here's what you need to do to keep them looking their best!
1. Find a reliable hair product line developed specifically for curly hair.
Dove's Quench Absolute line is a great example of the kind of "system" that's perfect for curly hair:
Dove Quench Absolute Ultra Nourishing Shampoo

Gently cleanses curly hair, leaving it feeling soft and smooth
Nourishing formula leaves hair strengthened from the core

Dove Quench Absolute Ultra Nourishing Conditioner

Absorbs effortlessly into the hair
Increases manageability of curls for a smooth finish
Naturally curly hair is revived and strengthened from the core

Dove Quench Absolute Intensive Restoration Mask

A rich, creamy formula
Envelopes each curl to deliver intense nourishment for ultimate smoothness and hydration

Dove Quench Absolute Supreme Crème Serum

Dove's first curl leave-in nourishing treatment
A fast absorbing, lightweight and creamy serum
Contains high levels of glycerine to penetrate and nourish hair
Can be used on wet or dry hair
The formulas, infused with protein, nutrients and Buriti Oil, provide a nourished, smooth finish. I have been using the system only for about two weeks and I can already feel the difference in softness and manageability. I use the restoration mask about once a week and work the serum into my ends after my shower in the mornings.
2. Steer clear of brushes. Brushes are NOT a curly-haired girl's best friend. Let me tell you. Brushes will make curly hair frizzy in seconds (especially if you're trying to use them on dry hair). When you're conditioning your hair in the shower, use a wide-toothed comb and work the conditioner through your hair. Let the conditioner soak into your locks while you go about the rest of your shower. Rinsing the conditioner out of your hair should be the last thing you do before shutting the water off.
Here's where I apply a little of Dove's Quench Absolute Supreme Crème Serum to the ends of my strands immediately after stepping out of the shower.

3. Don't shampoo every day. There's no need to shampoo your hair daily if you have curly hair. Using shampoo too often could strip your hair of important oils and nutrients. I try to stick to a schedule like the one below:
Sunday – Full Wash, Monday – Condition only, Tuesday – Condition only, Wednesday – Full wash, Thursday – No wash, Friday – Condition only, Saturday – Condition only
4. Get your ends trimmed regularly. Curly hair tends to dry out quickly, causing damage to your ends. Even if you're trying to grow your hair out, snipping off those ugly, frayed ends can help your hair look its best while you work to achieve the length you desire.
5. Take more to the pool than just sunblock. What I look like 10 minutes after emerging from a pool is vastly different than what a straight-haired person looks like. It isn't pretty. Not. One. Bit. Once my wet hair starts to dry, it takes on a life of it's own. I usually carry a little conditioner or smoothing serum with me to the pool and use my fingers to work it throughout my hair after I'm finished swimming in the water. It tends to tame the frizzes and keep my hair more manageable and under control.
6. Invest in a diffuser. When I dry my hair, I use a diffuser to block the majority of the harsh, hot air that's barreling out of the blow dryer. I use my fingers to gently lift and shape my curls while I apply a little air and heat from the diffuser throughout my hair. I rarely have the blow dryer going more than a minute. I allow my hair to air-dry the rest of the way to protect the curl and prevent any frizziness.
7. Put your hair up at night. Beyond the fact that I just prefer not to have my hair in my face at night, I put it in a high ponytail (Do you remember what Snorks looked like?) at the top of my head, so I'm not sleeping on it. This is especially important if I don't plan to wash it the next day. Believe it or not, after my shower, when I take the ponytail out in the morning, all I need to do is a little reshaping with my fingers and I'm ready to go! It looks just as good as it did the day before. LOVE that (This is a big reason why many straight-haired ladies are envious). 🙂
Know what else I LOVE? This NEW Love Your Curls book, written by best-selling author, Taiye Selasi and illustrated by Annick Poirier. It's a poetic tribute to curly hair, intended to represent and inspire curly girls of all ages. Real stories from real women inspired all of the poems in the book.
Speaking of curly girls of all ages, did you know that only 4 in 10 little girls with curly hair think their hair is beautiful? That's NOT okay. Although, my daughter hasn't shown signs of inheriting my curls (as of yet), my niece, Haley, was blessed with the most beautiful spirals. Her hair is drop dead GORGEOUS and I want her to embrace all that she is, both inside and out.
If you have a special "curl girl" in your life, help her celebrate her locks by creating a personalized e-book with a custom dedication and illustration just for her! How cool is that? You can download and personalize your free e-book by visiting Dove.com/LoveYourCurls. When your masterpiece is complete, share it with your special "curl girl" and spread the word on Twitter, Facebook and Pinterest!
#LoveYourCurls because they make you. . .you ~ and encourage the curl girls in your life to stand proud and show off those beautiful locks all the years of their life! Who will you dedicate your #LoveYourCurls book to?
I was selected for this opportunity as a member of Clever Girls and the content and opinions expressed here are all my own.
(Visited 1,149 times, 1 visits today)