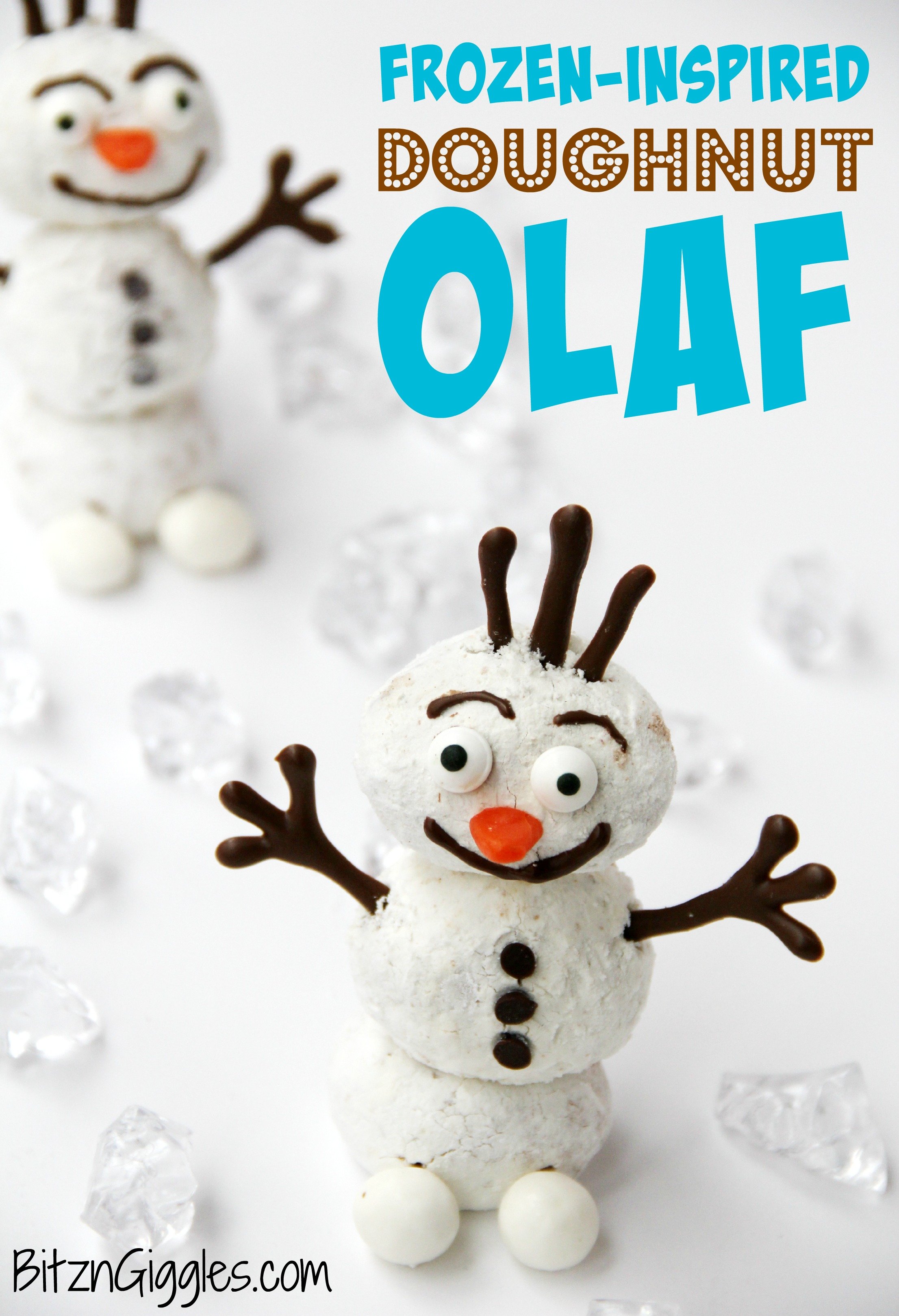 I was not financially compensated for this post. I received a sample for review purposes. The opinions are completely my own based on my experience.
Ummm. . .Happy Halloween? I know, I know. I never cease to amaze you, right? I should be posting something about ghosts or spiders today! Nope, not me. Not today. Do you know why? Snow is expected today. We're going to have to wear our snowsuits while trick-or-treating tonight. Okay, maybe I'm being a bit dramatic but it really is going to snow, so this post is really more appropriate than you think. Trust me.
Okay, so every time I walk into a store I'm reminded what a hit Disney's Frozen turned out to be. You, too? Little girls are singing the music, they're wearing the shirts, they're playing with the dolls. . .Frozen merchandise will be flying off the shelves this year at Christmas time. Do you have family members who have fallen in love with Frozen, too?
I'll tell you who I've fallen in love with. . . Olaf. I mean, I've always thought snowmen were cute, but put cute AND funny together and I'm yours for life.
Image Source
From the moment I saw the first trailer video for the movie, Olaf was who I wanted to see. Forget the princesses, forget everything else – all I wanted to see was that cute snowman!
Today, I'm sharing a sweet tutorial on how to create your own Frozen-Inspired Doughnut Olaf! I'm calling it Frozen-INSPIRED because, let's face it, there's only so much you can do with doughnuts. My Olaf creation has a bit more of a rounded face than elongated and I couldn't show his beautiful teeth, but I promise you, this is such a fun treat to make with the kids! They'll love helping and they'll love eating them EVEN more!
A quick disclaimer. . .I do use toothpicks to secure some of Olaf's appendages in this tutorial. If you share these treats with little ones, help them remove the toothpicks before they begin to enjoy. Pretty common sense, but hey, you never know.
So, first an announcement on finding the greatest drizzle chocolate of ALL time. Chocoley Drizzle & Design Chocolate comes already in the squeeze bottle ready to go. All you need to do is place the bottle in a bowl of hot water and watch it melt before your very eyes!
No mess, no clean up – AWESOME! It was great for making Olaf's arms and hair. I think you would call it hair, right?

So, that's how I started building my doughnut version of Olaf – I made lots of hands and hair spikes. LOTS. I practiced a lot with the chocolate (practice makes progress), picked the best pieces and then, well, I ate the rest. Do you blame me? This chocolate is CRAZY good.
Ok, so while your hair and arms are hardening (that sounds kind of funny) you'll want to try and keep the chocolate in liquid form. You'll need it for the next part – plus, you'll need these things:
Mini powdered doughnut
2 powdered doughnut holes
3 mini chocolate chips
2 candy google eyes
2 yogurt-covered raisins
A piece of candy corn (make sure you find the kind that has an orange tip)
Straw, cut in half
2 toothpicks (you'll break them in half for the project)
Gather all of your pieces and the melted chocolate. You have to move rather quickly. If you're planning to do several of the snowmen, grab a friend!
Start out with a mini powdered doughnut. Put half a straw in the hole of the powdered doughnut and carefully place two powdered sugar doughnut holes on top of that (skewering them with the straw).
Here's what Olaf should look like at this point. Yes, Olaf with a round head. Hmmppff.
Take the yogurt-covered raisins and put half of a toothpick into each one of them as shown.
Stick the toothpicks into the bottom doughnut for Olaf's feet.
Start removing the chocolate arms and hair from the wax paper and just place them aside at this point.
Go ahead and use the melted chocolate to draw on the eyebrows and the smile. Use a dab of melted chocolate on the back of the google eyes and attach those. For the buttons, you can either use melted chocolate or mini chocolate chips. If you use chocolate chips, use a toothpick to make small depressions or holes into the doughnut where you plan to put the chips (to make inserting them easier) and secure the chips with melted chocolate by dabbing some into the holes. Cut off the bottom half of a candy corn and stick half of a toothpick into it to help position the nose.
Now, it's time to put the arms and hair on. Be VERY careful with the chocolate pieces. If you use too much force trying to push them in, they will break. That's why it's good to make several extra pieces when you're making the hair and arms. Use a toothpick again to make little holes into the doughnut to make it easier to gently position the chocolate.

So, here he is. . .edible Olaf. He's going to have a few cracks, a few imperfections. He's made of doughnuts for goodness sakes, but what a fun breakfast, don't you think? A sugary breakfast, but perfect for a breakfast nonetheless! Oh, and he likes warms hugs. Then again, who doesn't?
(Visited 2,661 times, 1 visits today)