The end of the school season is quickly approaching, so I've been feverishly planning our family's summer schedule. In addition to YMCA camp and weekends up at the lake, I also try to come up with some fun activity ideas to have on hand for rainy days, or for moments when I hear those dreaded three words, "Mom, I'm bored."
If you leave it up to your kids to fill in that boredom gap, they'll most likely resort to handheld electronic devices or laptops. True? Sad but true. Times are changing, but as long as we, as parents, continue to encourage pretend play and creativity, we're providing them a balance that will be very important to their future success.
I'm so very excited as well as honored to be sharing this Ice Cream Play Dough recipe with you today. The original creation is from none other than my dear friend, Kelly Dixon. She blogs over at Smart School House and has some of the cutest, most colorful and unique ideas ever! She recently released her first book, "Smart School House Crafts for Kids: Year-round Projects for Holidays, Parties, & More."
I'm SO very proud of her accomplishment (as you can see here in my Instagram post) and I couldn't wait to share her book with all of you because it is AMAZING!!

The book is jam-packed with year-round activities and projects perfect for preschool- and elementary-age kids. Her bright, beautiful photos and step-by-step tutorials make following along so simple. For me, that's super important because it's so easy to get lost in a sea of text. Wouldn't you agree? When you have photos to reference, it makes it so much easier to recreate projects!
To help Kelly kick off her book tour, I've recreated her Ice Cream Play Dough recipe from the book to share with you all today. This play dough truly does look just like ice cream. Seriously.
You're going to want to taste it. And you know what? You can, because it's made with 100% edible ingredients!
What are they? No worries, I'm getting there.

To make this play dough, you'll need:
Ingredients
1 cup of pre-made frosting (I used Pillsbury Funfetti Frosting)
2 3/4 cups of powdered sugar
Instructions
Put the cup of frosting into a bowl and add the powdered sugar gradually as you mix everything together. I used a hand mixer for my dough and it worked well. Depending on the consistency of the frosting you use, you may need to add more or less of the powdered sugar.
If the dough seems sticky, add more powdered sugar until it turns into a dough-like consistency that doesn't stick to your hands. If you've added a bit too much powdered sugar, Kelly recommends to add a little olive oil and you'll be back in business!
What I learned about this dough, is to be patient. If the dough seems a little bit too sticky, before adding more powdered sugar, just give it 5 minutes or so and feel it again. Just allowing a little time for the ingredients to mesh may be all you need!

Just because I LOVE bright colors, I chose to go with neon pink and blue frosting. How could I resist? I also have a container of bright purple frosting waiting in the pantry so we can make another batch this summer!
"Smart School House Crafts for Kids: Year-round Projects for Holidays, Parties, & More"
is filled with a ton of super cool projects, including this one!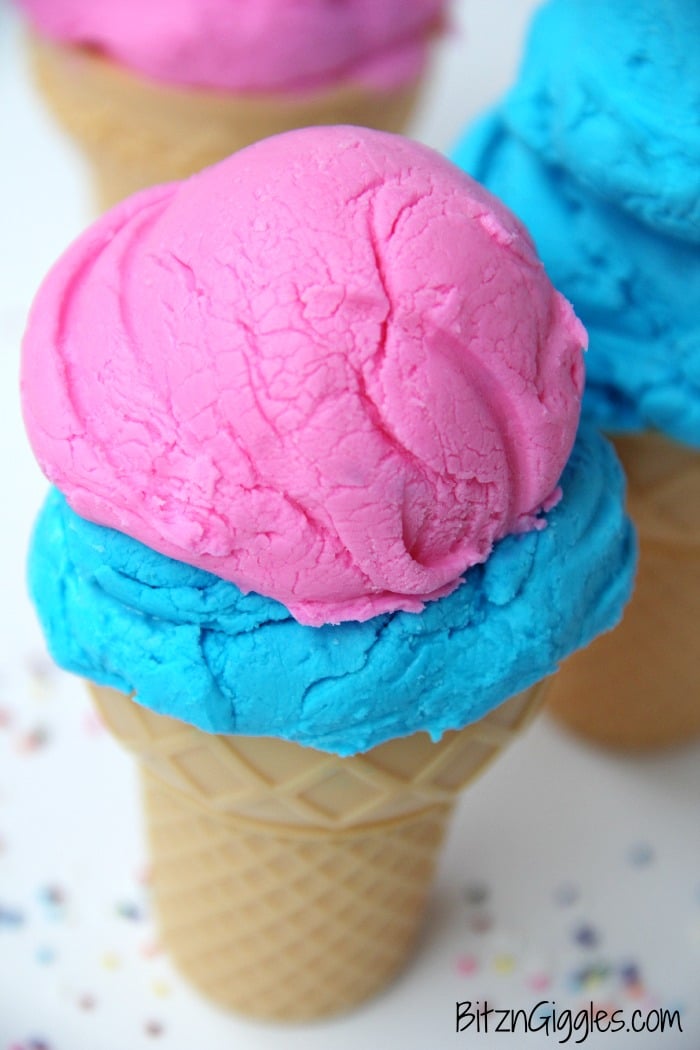 Kelly's book is available for purchase through two major retailers, Amazon
and Barnes and Noble. Order your copy today, so you're ready when your kids come to you this summer with that "I'm bored" look on their face!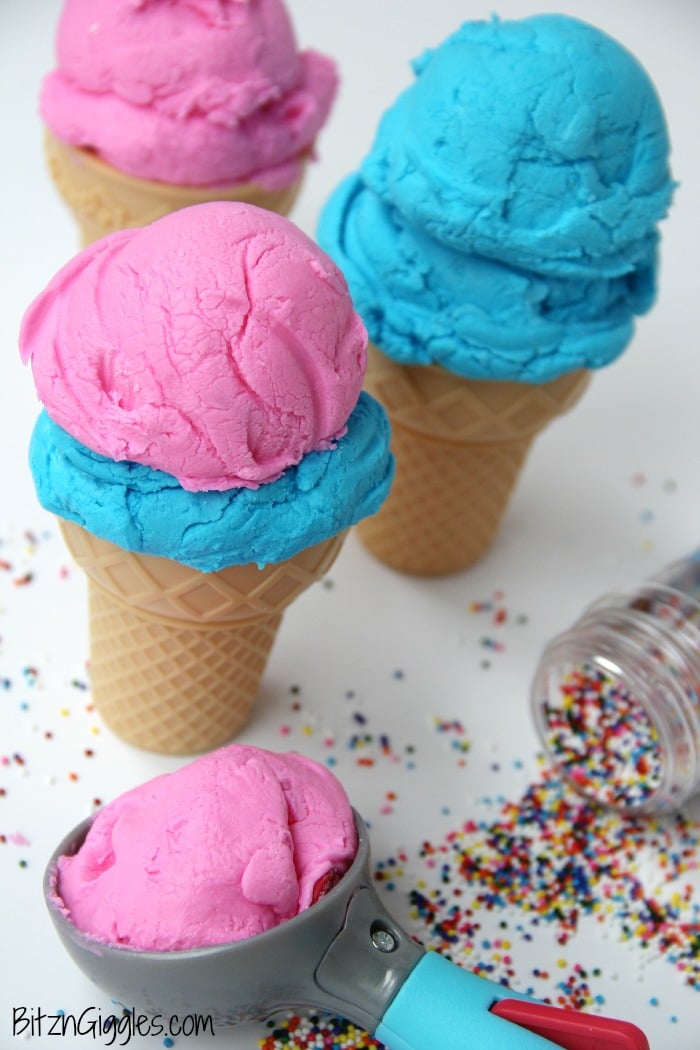 Which project in Kelly's new book is your favorite?
(Visited 13,805 times, 1 visits today)