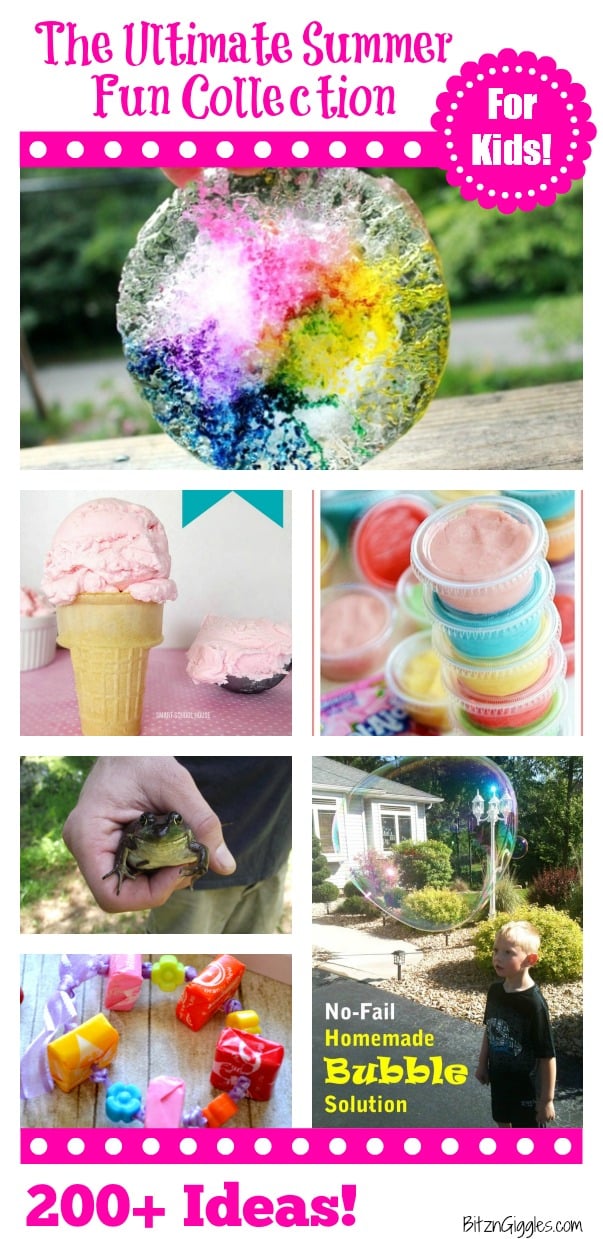 The weather is warming up, school is almost out and the house is alive with energy! Yes, energy. . .and LOTS of it! I LOVE IT! We've waited so long to see the sun around here and we are taking advantage of every single second! When baths are required each and every night, I know my kiddos are healthy, happy and having a good time.
These days when I pick them up from daycare after work, it's so great seeing their sun-kissed faces, instead of the pale white mugs they greeted me with only weeks ago. My heart would often skip a beat because I thought they were coming down with yet another illness! I'm a little crazy that way – just ask my husband. And in my defense, doesn't everyone want healthy children?
There are just so many reasons why summer is my absolute favorite season ever! Outside fun, longer days, warmer weather, weekends at the lake, brighter colors, picnics. . .you name it, summer is where it's at! Today I'm sharing the ultimate summer fun collection with over 200 fun summer activities and ideas from me and some of my favorite bloggers that will keep you AND your kids entertained throughout the summer and probably well beyond!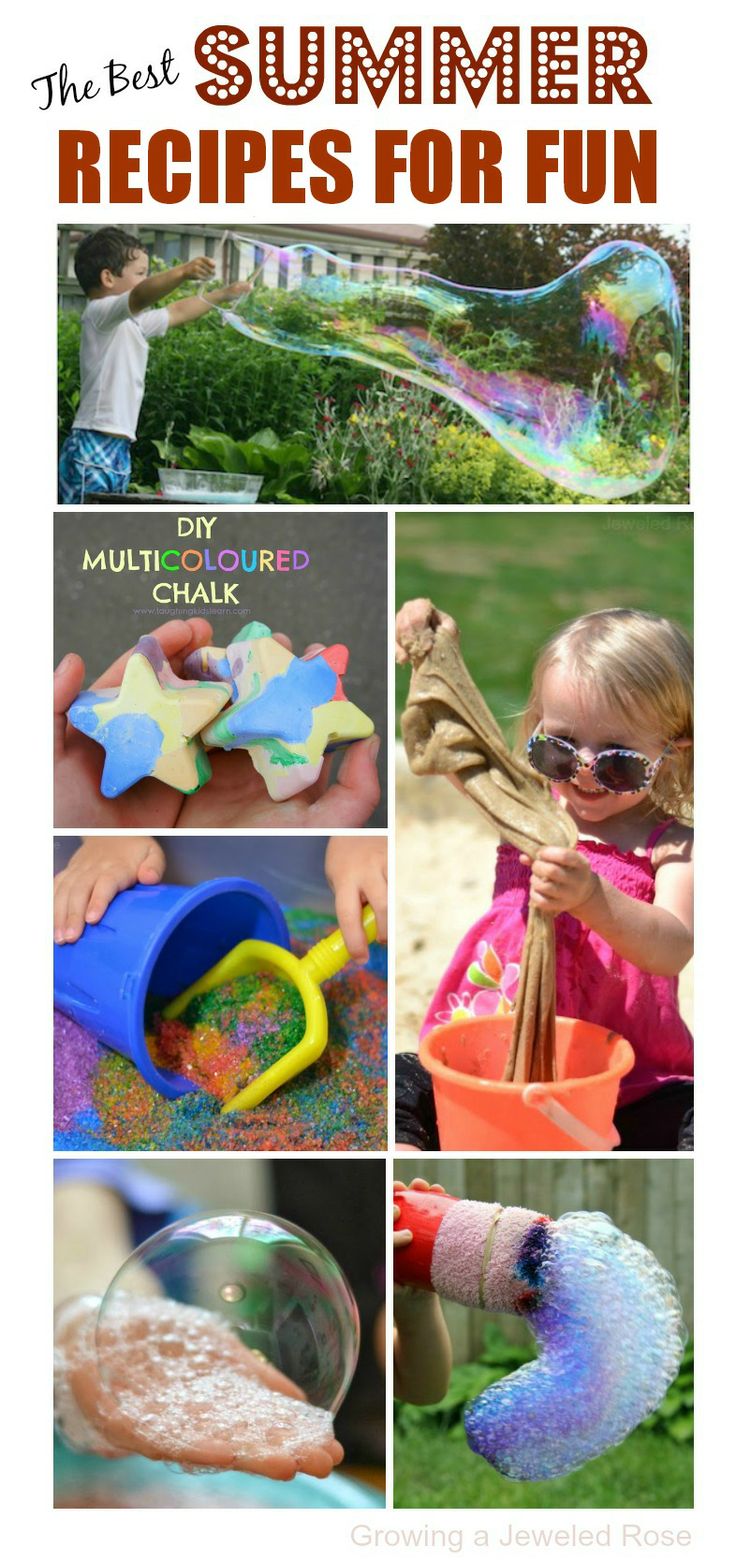 The Best Summer Recipes for Fun from Growing a Jeweled Rose
Edible Ice Cream Play Dough from Smart School House
50+ Recipes for Play from Kids Activities Blog
Alphabet Adventure Scavenger Hunt from Play Dr. Mom
Summer Science for Kids from Growing a Jeweled Rose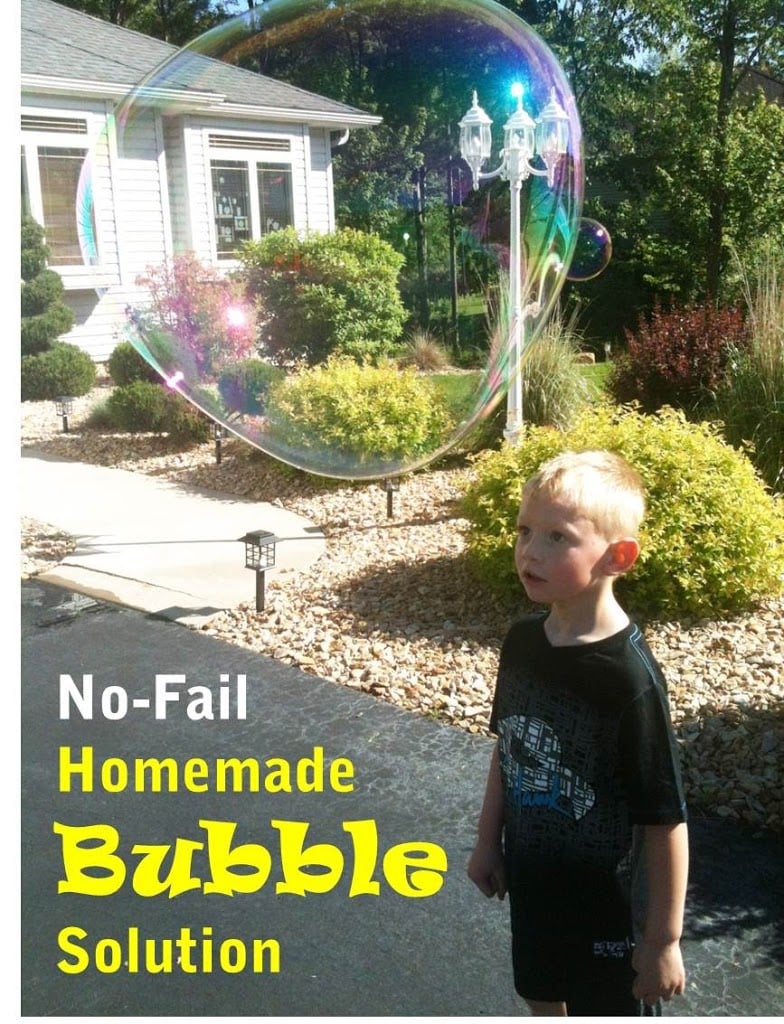 No Fail Homemade Bubble Solution from Bitz & Giggles
15 Fun Things to Do This Summer from Ginger Snap Crafts
32 of the Best DIY Backyard Games from Listotic
Kool-Aid Playdough from The 36th Avenue
Creative Garden Ideas for Kids from The NY Melrose Family

10 Outdoor Activities for Kids from Classy Clutter
15 of the Most Incredible Playdough Recipes from Kids Activities Blog
Starburst Friendship Bracelet from Lemon Tree Dwelling
10 Must Do Summer Activities from Lasso the Moon
Make Your Own Lava Lamp from Bitz & Giggles