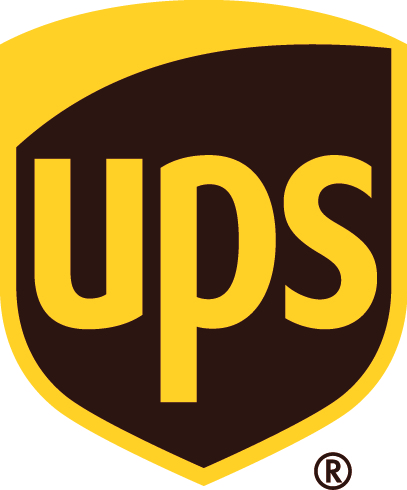 This is a sponsored post written by me on behalf of UPS. All opinions are 100% mine.
So who's getting into the holiday mood? If you said, "Not me," I get it. Sometimes all of the hustle and bustle, stress and preparation around the holidays can take its toll on a person. So often we let all of these things get in the way of what's really important during this time of year, well, what's important year-round, really.
This season I'm challenging you to try not to stress over the crowds, the store sales and the holiday decorations. Instead, I want you to think about something that would warm your heart, make you feel good, cause you to smile – I want you to think about something so special, it brings tears to your eyes.
You know that feeling around this time of year when you've found the most special gift ever for someone you admire, someone you love, someone who's in need? You play out the scenario in your mind of what you think their reaction will be when they open it or see it for the first time, you can't wait to see the surprise and the smile on their face, your heart starts to beat faster because you can't contain your excitement – you have your camera ready to capture that special moment.. . .giving something special to someone else is the greatest feeling EVER. . .and I want YOU to feel that this year.
I'm so proud and humbled to be partnering with UPS on their #WishesDelivered Campaign this year, and I'm so excited to share the details with you today.
Every package that ends up on a doorstep from UPS started from a wish and UPSers work tirelessly to deliver wishes every day, through the holiday season, and beyond.
This season, UPS will be sharing magical stories of some of the most meaningful shipments they've ever made as part of their #WishesDelivered Campaign.
For every wish submitted with the hashtag #WishesDelivered,
UPS will also donate $1 to one of their charity partners up to $100K!
Now how great is that? I hope you're as excited as I am about this. Here are some details on how you can make someone's wish or dream come true!
When Can I Submit a Wish?
You can submit a wish anytime between November 10, 2014 – December 31, 2014.
How Do I Submit a Wish?
Post your wish to Twitter or Instagram with the campaign hashtag #WishesDelivered, and it will automatically be submitted. Another option is to go direct to the UPS #WishesDelivered site and manually submit it there.
This is all about sharing holiday wishes and stories, so please join in creating holiday cheer by sharing your own heart-felt wish for someone else (which also helps raise money for charity) and spreading the UPS #WishesDelivered stories. This is for a great cause, and the more sharing and wishes, the better!
Can I Share My Wish With Others?
YES! Please share your wish with others! I encourage you to share your wish with family and friends via Facebook, Twitter, Instagram and any other social channels or communities you belong to.
So, then, let me ask you. . .