Toilet Freshener Tabs – Easy to make, fizzy toilet freshener bombs!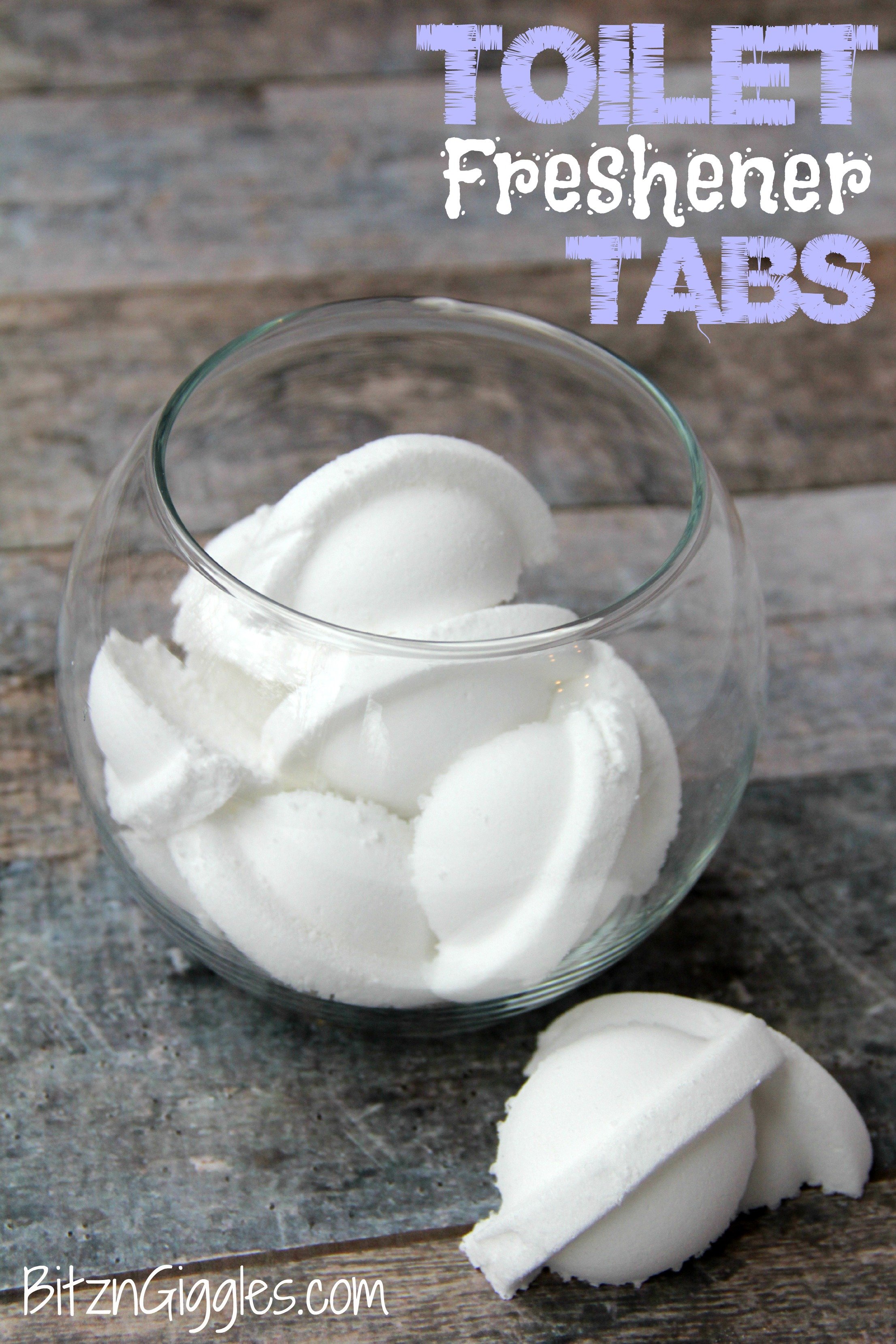 If you've been following along with me lately, I've become a bit toilet obsessed. It's completely okay to want a clean toilet, right? As we get into the winter months I become even more cautious about disinfecting in our bathrooms – trying to keep those nasty germs and viruses at bay. The rest of my family thinks I've lost it. I've been using disinfecting wipes throughout the day on surfaces in the bathroom to keep things sanitized. . .and of course to just keep things looking nice and shiny.
If we had more time I would fill you in on my "clean freak" issues, but today we're talking Toilet Freshener Tabs.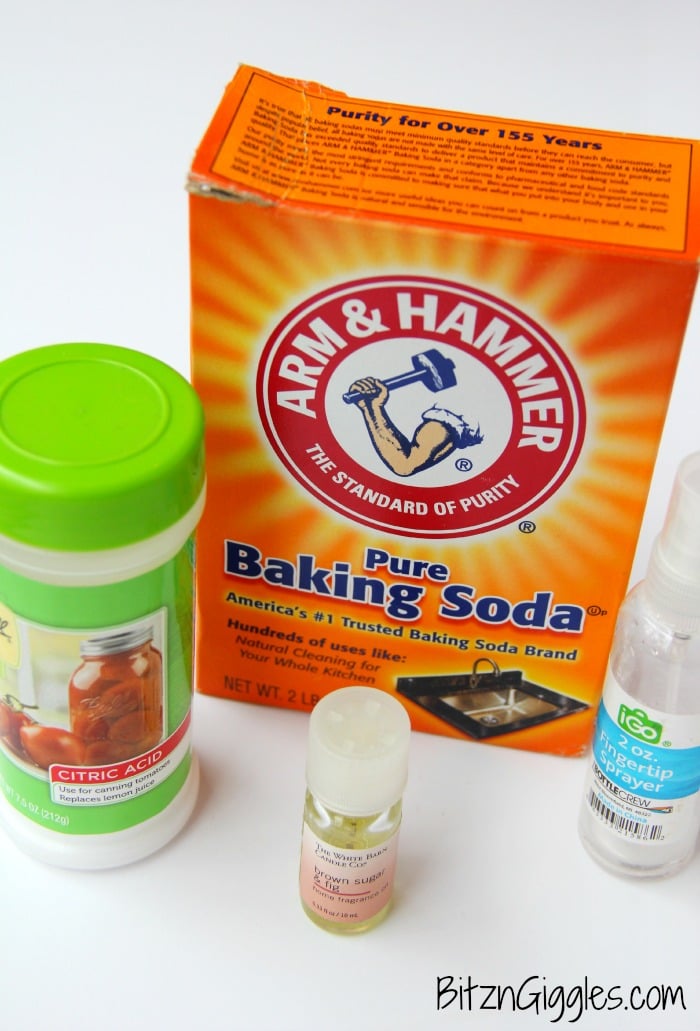 So first things first. What would one use toilet freshener tabs for? Well, I can tell you what I use these for. . .deodorizing and helping prevent hard water stains.
The cast of characters for these tabs is small, but they're all powerful ingredients that come together to put on a fabulous show:
Ingredients & Materials

1 1/3 cup baking soda
Fragrance oil – about 20-30 drops
1/2 cup citric acid
Spray bottle filled with water
Silicone molds or larger ice cube trays
The baking soda in the tabs acts as a mild abrasive and helps deodorize and neutralize acids. The citric acid when combined with the water (in the toilet) and baking soda reacts and helps with hard water stains. The fragrance oil is there for exactly that. . .fragrance.
When do you use these tabs? Well, not to gross everyone out here, but they're most useful and helpful after a #2. I'm not sure I've used that term here on the blog before, so today is a day of firsts!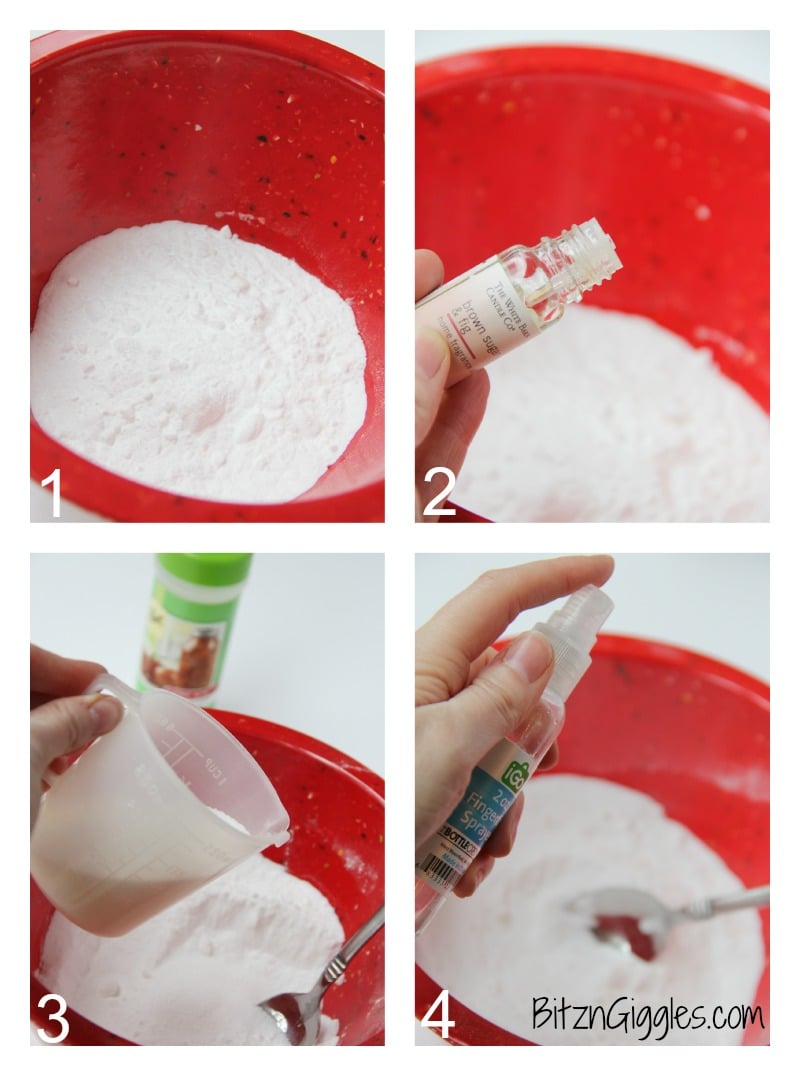 So, now that we have that out of the way, are you ready to make some tablets?
Directions
Start by pouring the baking soda into a mixing bowl.
Then mix in 20-30 drops of the fragrance oil.
Please use caution when working with the powder and fragrance oil. Remember that the oil is concentrated, everyone. The powder and oil mixture can make it's way into your nasal passages quickly, so while you stir, try and turn your head away and hold your breath or wear a mask just to be safe. I wouldn't recommend children helping you with this step.
Once the oil is mixed in with the baking soda, add the citric acid to the bowl and stir again.
Grab your spray bottle and spray the powder while continuing to mix it watching for a little clumping. I used my spoon to test the powder on the side of the bowl to check its consistency. I think I probably used close to 10-12 sprays when all was said and done. Think of it this way. . .you want to be able to spoon this mixture into your mold and have it keep its shape after packing it down firmly. You don't want to over-spray, however, because too much water will cause the citric acid to start reacting with the baking soda and your tablets will lose their fizz.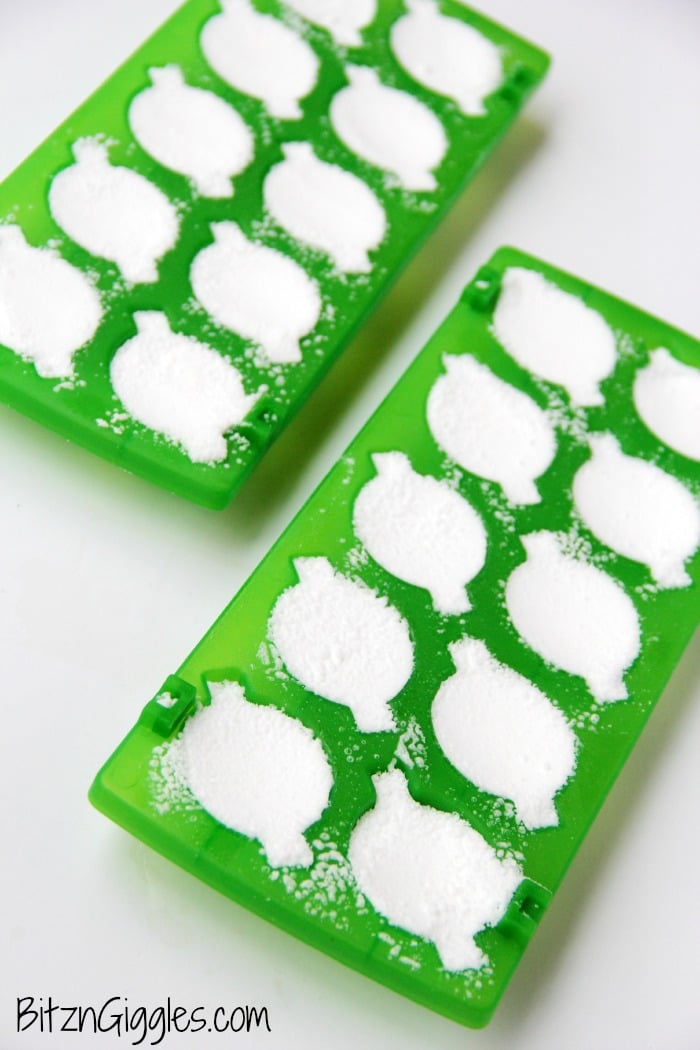 Start scooping the mixture out of the bowl and pressing it (using the back of your spoon) into your silicone molds or trays. I grabbed my lemon/ice mold. Isn't it cute? You're supposed to put little lemon slices in the mold along with water and freeze them for your drinks. Love it!
I did this part over my sink because it can get a little messy. After I had the powder firmly pressed into the molds, I gave the tablets one last spray of water to just "lock" them in. Let the trays set for at least 4-5 hours, preferably overnight before you try loosening the tablets.
I will tell you that if you have silicone molds, you can pop these out a lot quicker. I used a toothpick to help pop mine out when they were ready.
Let's talk about storage for a moment, too. If you store these together in a container, try and keep them in a cabinet that won't be exposed to the steam of the shower, etc. The more humid it is, the better chance that they'll stick together and start breaking apart when you try and use one. Keep these as dry as possible!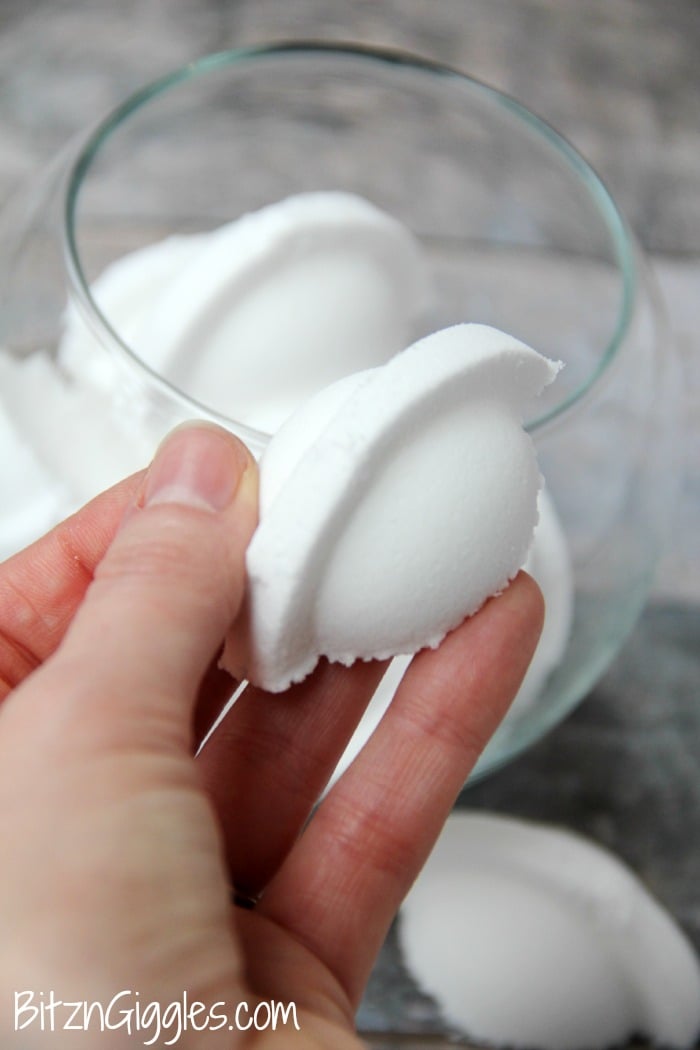 Just to show you how these actually work, I created a little GIF for you below. Please forgive me on the darkness. Believe it or not, we only have one bathroom out of 3 1/2 that has a window – and even in there, not a lot of natural light shines in. So, welcome to my (what looks like a dingy) bathroom. I promise you it's clean!!
When you toss the tablet in, let it dissolve completely before you flush. If you make too large of tablet and flush it while it's still fizzing it could cause some issues in your pipes. So, allow it to dissolve completely before you hit the handle on the toilet. I love these because they really do freshen and deodorize the air as well.
The kids love them for their fizzing effect. We go through these very quickly in my house, sometimes whether they're needed or not.  If you want to conserve them, I suggest a higher cabinet where little hands can't reach them without help. 😉
So, if you're a bit of a clean freak like I am, you're going to love these toilet freshener tabs. They're even great to throw in a baggie and place in your purse when you're going out. Never know when you might need one! LOL Happy flushing!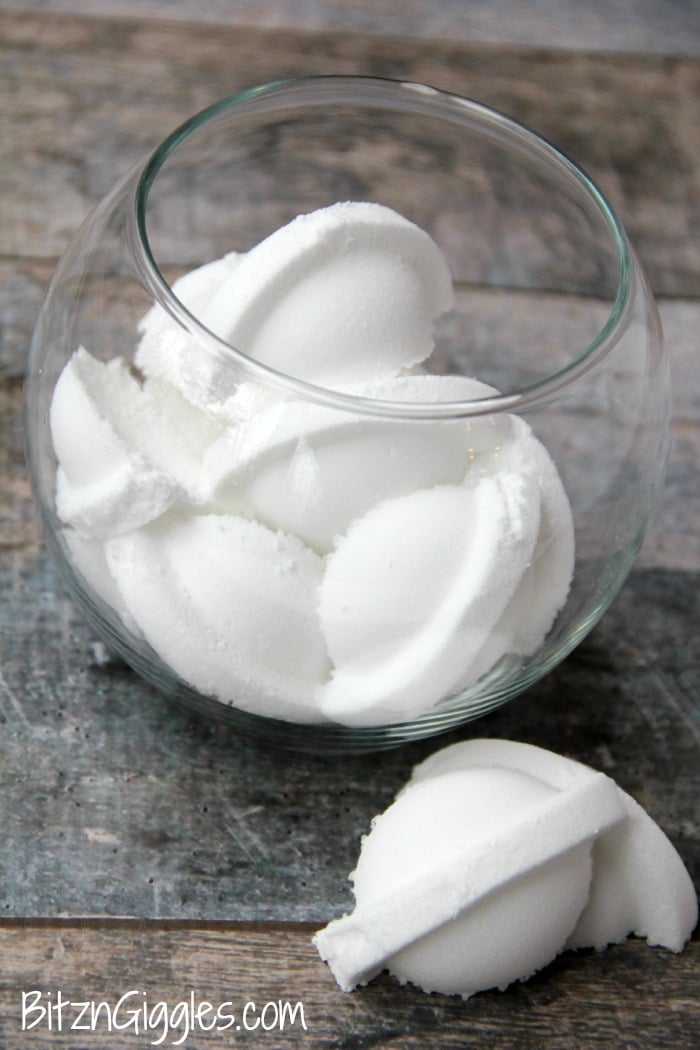 LOOKING FOR MORE NATURAL CLEANING SOLUTIONS?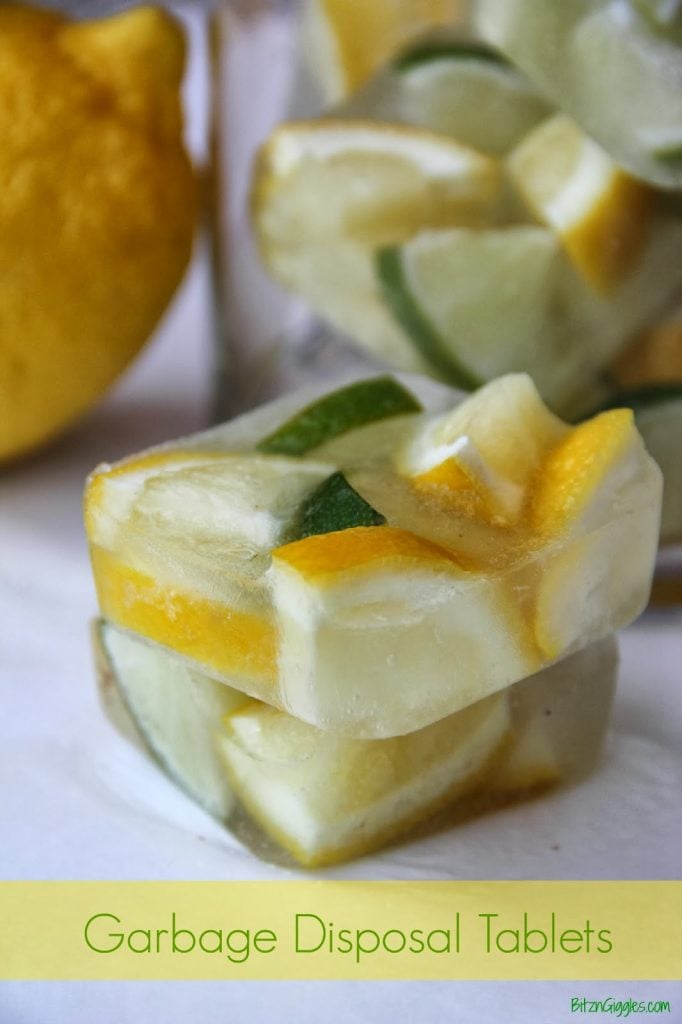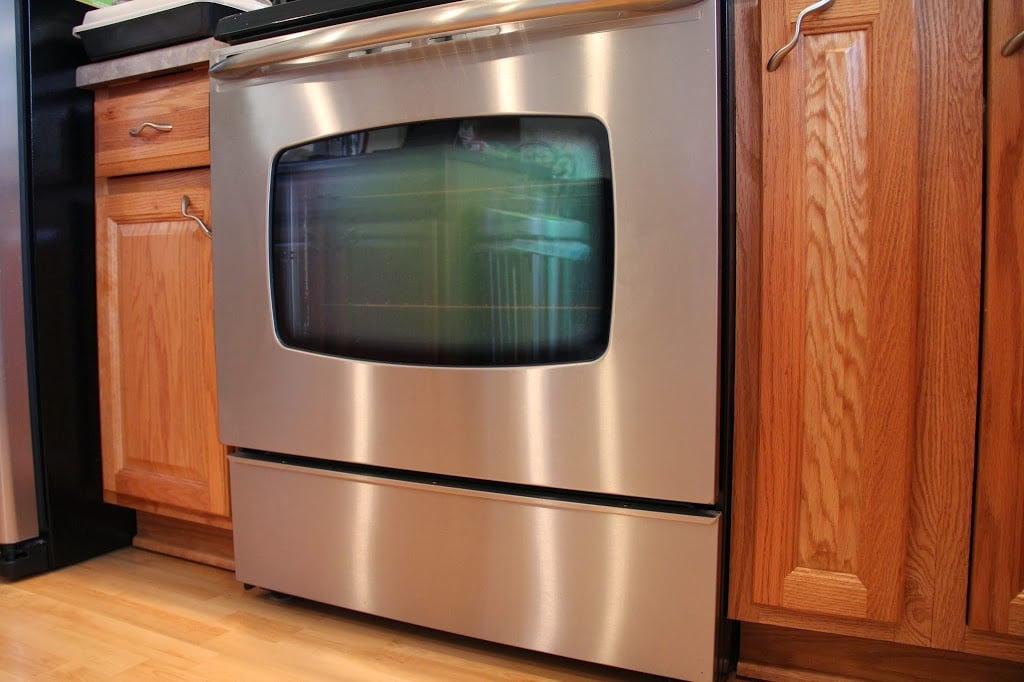 The Only Stainless Steel Appliance Cleaner You'll Ever Need

(Visited 19,634 times, 1 visits today)