Air Fryer Corn on the Cob – Sweet and crisp corn on the cob made in the air fryer in less than 10 minutes!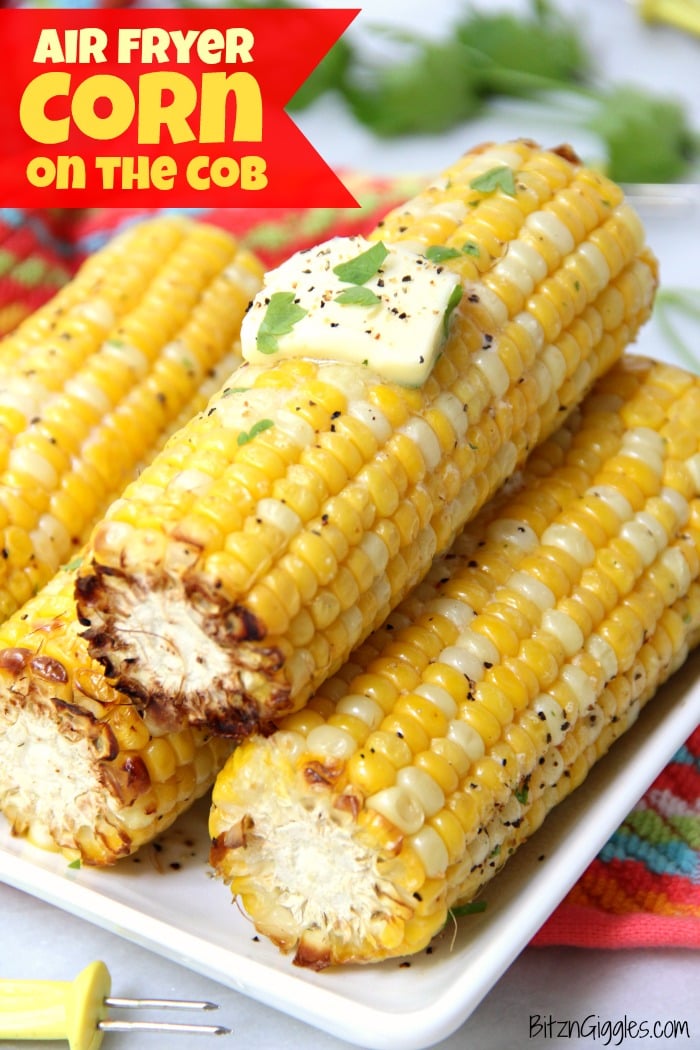 This post includes affiliate links. Please see my disclosure.
Summer is in full swing and we've really been enjoying this warm weather in the Midwest! Over the 4th of July we'll be hosting lots of family and friends up at our lake cabin and when it's hot out, the last thing you want to do is turn on your oven or stove burners when preparing meals.
We grill out a lot when we're up at the lake, and lately, I've been using the air fryer to help prepare side dishes. This Air Fryer Corn on the Cob is the perfect side to burgers, pork chops, chicken and more!
And, in my opinion, corn in the air fryer is even better than grilled corn!
PREPPING THE CORN
You'll want to start with husked and trimmed ears of sweet corn. I've found that four ears of corn are the perfect amount to cook at one time. You don't want to stack the cobs. They should all lay flat and have their own space in the fryer.
Liberally spray the ears of corn with a nonstick cooking spray like Pam. I looked in my pantry to see if I had the butter-flavored Pam but I didn't, so I just opted to use the original.
Season the corn with salt and black pepper to your taste and then place the ears in the air fryer basket.
In less than 10 minutes, you'll have sweet, crisp ears of roasted corn! And once you add the melted butter, it will take things over the top!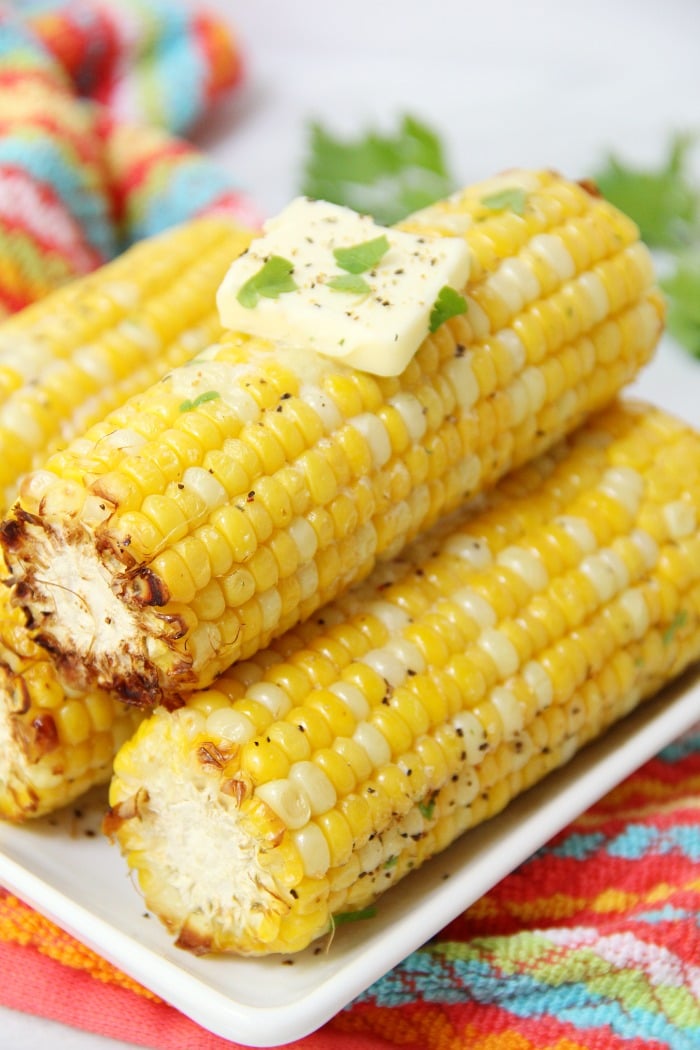 Corn on the cob is such a gorgeous representation of summer and a great choice when you're serving a larger group of guests.
WHAT ARE SOME GREAT TOPPINGS FOR CORN ON THE COB?
Besides salt and pepper, there are so many other great seasonings to add along with the butter for corn on the cob. Try some of these if you're feeling a little adventurous!
Parmesan butter
Roasted garlic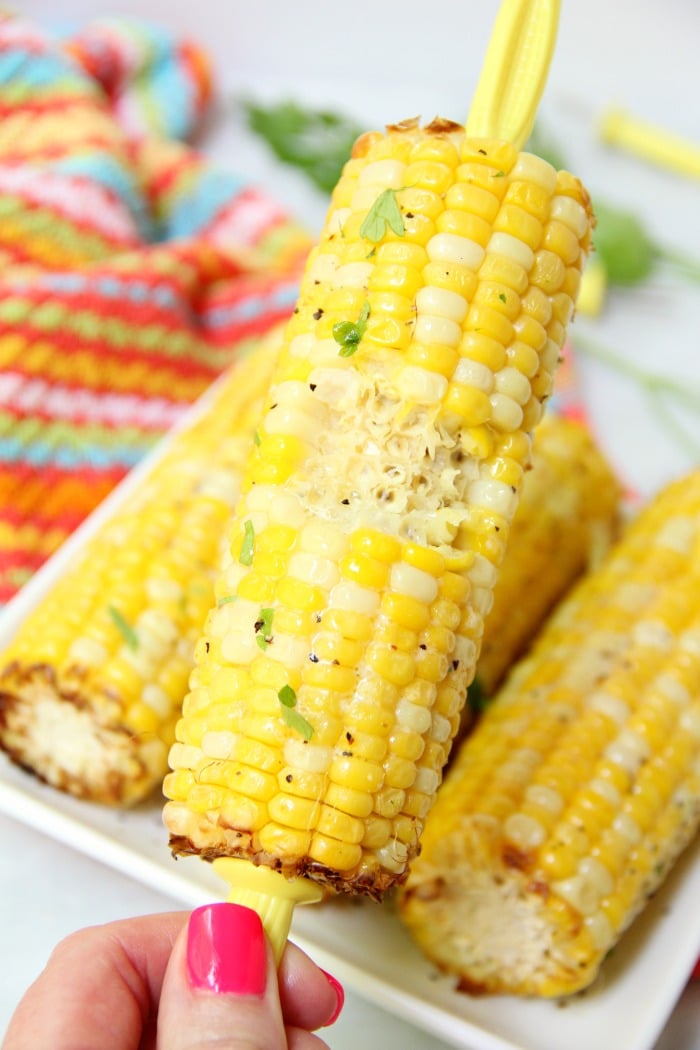 LOOKING FOR MORE AIR FRYER RECIPES?
BECOME A MEMBER OF OUR AIR FRYER FACEBOOK GROUP!
To become part of our Air Fryer Easy Recipes community on Facebook, you can request to join here.
Air Fryer Corn on the Cob Recipe
Sweet and crisp corn on the cob made in the air fryer in less than 10 minutes!
Ingredients
4 ears of corn, husked and trimmed
Nonstick cooking spray (I used Pam)
Salt and pepper to taste
Butter to taste
Instructions
Preheat air fryer to 400º Fahrenheit.
Spray ears of corn with cooking spray.
Season with salt and pepper.
Place ears in basket of air fryer.
Cook for 8-10 minutes, flipping ears halfway through cook time.
Butter corn and enjoy!