10 Effective Time Management Techniques That Produce Massive Results – If you struggle with time management and getting things done, these tips will change the way you work and help you find your focus!


This is a sponsored post written by me on behalf of Balance. All opinions are my own.
Whether you work a corporate job, have a full time business of your own or are trying to grow your side hustle, chances are you've had more non-productive days than you care to admit. It's not because you don't want to be successful. Heck, you want that more than anything else. More often than not, those non-productive days are due to lack of time management and uncertainty around how to plan.
For those who know me, if they were asked to describe the type of person I am, they would undoubtedly use the word, "planner." It's true. I love to plan. I love to dream. I love to set goals. I love to push myself to the edge of exhaustion. Why? Because I have high expectations of myself and I want to produce massive results. I'm guessing if you're reading this, you're that type of person, too.
People ask me over and over how I can balance a full time marketing career and be a professional blogger at the same time. How do I manage my time, how do I continue to grow, how do I stay sane? The whole sanity thing is questionable, but the 10 tips I'm sharing today I truly do practice. They help me stay on track and keep me motivated. If you're ready to get focused, increase your productivity and accelerate your earnings, you've come to the right place. Let's get to it!
1. Make the most of the morning hours.
Believe it or not, mornings aren't just for the birds. The earlier you wake in the day, the more hours you'll have to get things done. Did you know that we have only two to four hours of high-level energy per day? My high-level energy peaks in the morning, so I try and make the most of that time. For many entrepreneurs, morning is when they're most creative, so they leverage that time for their most important projects. You should, too.
Tip: If you find it difficult to wake up early, set your alarm for 10 minutes earlier each day until you gradually work up to the time you'd like to rise. Consistency is key, and so is an earlier bedtime. Your body still needs rest, so if you're waking earlier, make sure you try and get to bed at a reasonable time. Figure out what time of day you have your highest level of energy and capitalize on it.
2. Have a dedicated work area. Make it your own.
Mess creates stress. Look around. What kind of area are you working in? Are you working in a corner of a storage room? Do you call the kitchen table your office? A clean, dedicated work area is more important than you may think. If you're rustling through piles of paper trying to find things or can't locate a clean area with enough room to be able to write, chances are your productivity is going to suffer greatly. Take time at the end of the day to tidy up your desk so you're not wasting time in the morning trying to get organized for the day.
Tip: Make your work area your own. Decorate your space with things that mean something to you and keep you motivated. Whether it's family photos, a framed inspirational quote or a cork board that contains Post-It notes with all of your great ideas, surrounding yourself with inspiration will serve as a great reminder of your purpose and the importance of your work.
3. Knock out your most difficult task, first thing.
Mark Twain coined the phrase, "If you know you have to swallow a frog, swallow it first thing in the morning. If there are two frogs, swallow the big one first." Paints a pretty horrible picture, huh? What it really means is, get the hard things out of the way first. Once you cross off the tasks on your list you "dread" the most, it will give you more momentum for the rest of the day and help you accomplish more.
Many people make the mistake of checking email first thing in the morning. Email can suck you in and hold you hostage for hours. Try to schedule time for checking and responding to email later in the day if at all possible so you can concentrate on your most pressing work first.
Tip: Prioritize your projects in terms of importance and difficulty with a rating scale of 1 to 10 (10 being most important/difficult). Start your day with the task or project that scores highest in each of these categories. If it's a longer term project, work on it in 90 minute blocks of time, starting first thing in the morning.
4. Time block.
I briefly introduced time blocking in the last point. Time blocking is simply dividing your day into dedicated blocks of time where you focus on ONE thing – and one thing only. The longest block of time you should schedule is 90 minutes. Build in buffers to offer some flexibility in your day. Maybe you need to extend your break a bit longer or maybe your task is going so smoothly that you don't want to stop. Most importantly, never forget to schedule in break periods.
Tip: You may find it very difficult to stay focused for 90 minutes. If that's the case, start with time blocks of 30 minutes or less and gradually increase that time as you are able. An example of how I may time block my day can be found below.
5. Establish daily themes.
You may be wondering what I mean by daily themes. In my world, daily themes can center around personal development, photography, cooking, writing, editing or planning. Some of my days may include a combination of two or three of those themes, but the most important point of themes is to use them to help establish routines. When you know what to expect tomorrow or the next day, it makes it easier to prepare, plan and execute.
Tip: Your themes should correspond to your work cycle. For example, for a food blogger who posts twice a week (Wednesday and Friday), a theme schedule could look something like this:
Monday: Create and shoot 2 recipes
Tuesday: Edit photos and write tomorrow's post
Wednesday: Publish post/personal development/planning
Thursday: Write tomorrow's post/shoot video
Friday: Publish post/shop for next week's ingredients/write newsletter
Saturday:  Send newsletter
Sunday: Prep for Monday's photo shoot
6. Stop multi-tasking.
We often believe multi-tasking is a good thing. Sometimes it is, but busyness can also represent a lack of focus. By attempting to do too many things at once, we guarantee none will get the time and energy necessary to succeed. Mute your phone, turn off the TV and focus. You'll be amazed at what you'll be able to accomplish.
Tip: It's so easy to get sucked into social media during the day – even if you had good intentions to just go in, post what you need to and get out. Put your phone in another room if you need to.
7. Be honest with yourself.
If you're faced with a distraction, ask yourself whether or not it will help or hinder what you are trying to achieve. If it's the latter, don't give into the temptation. The only person you'll need to answer to is you, but I think you'd agree that you are probably harder on yourself than anyone else will ever be. Just be honest with yourself and try to do what is right to position you for success.
Tip: While being honest with yourself is important, there's no need to go to extreme measures. Having lunch with your spouse or spending some time with a friend you haven't seen in a while are not "distractions." Use your best judgement here, but don't lock yourself away in your house and throw away the key. 😉
8. Accelerate your learning.
If you only invest in one thing, invest in you. There's no way you'll be able to help others if you aren't growing and getting help, yourself. We are so lucky! There are so many resources out there for personal development, and so many of them are FREE! Books, webinars, online training programs, podcasts and more are all right there at your fingertips. Make sure you're taking advantage and dedicating time each day to learn something new. No matter how many years you've been in business, there's always room to learn and grow.
Tip: One of my favorite ways to learn is through podcasts. I listen to them in the car when I'm driving my daughter back and forth from preschool and even when I'm exercising and cooking in the kitchen. "Learning time" is one of my favorite parts of the day and I wouldn't give it up for anything.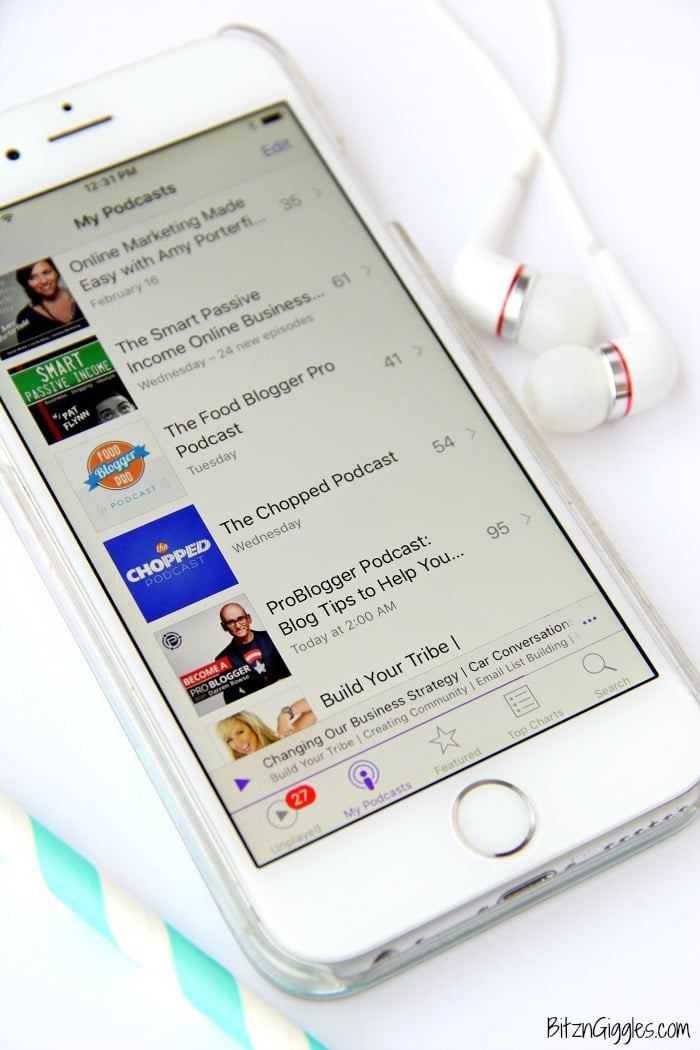 9. Plan for tomorrow.
At the end of your day, get ready for the next. To start your day without a plan is a recipe for disaster. You're going to find yourself very distracted and disappointed with what you've accomplished (which probably won't be much) at the end of the day. Even if it's just jotting down a couple of the most pressing tasks you'd like to accomplish in your planner, you'll be off to a great start the next day.
Tip: I strongly encourage you to use a physical planner in your business. If you're currently using an app on your phone that you really love, you may want to consider using a combination of the two. Studies show that writing things down helps commit them to memory. Putting pen to paper is also very important in goal setting!
10. Take a break and find balance.
We talked about building buffers into your daily schedule in #4, but beyond buffers, it's extremely important to be good to yourself, maintain a nutritious balance and give yourself a break. In those moments of overwhelm when I know I need to step away, I grab a Balance bar and head out the door for a walk.
Balance bars are a smart snack option (all under 210 calories!) with an ideal balance of great taste and energizing ingredients.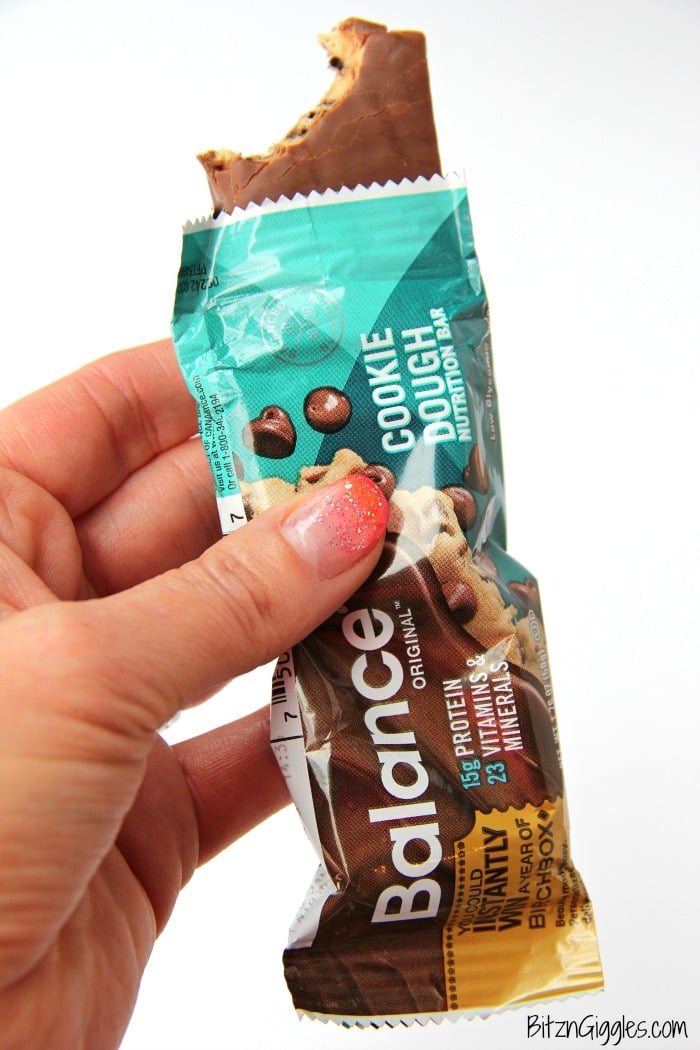 My favorite flavor is COOKIE DOUGH (yep, you heard me right) but I can't wait to try the newest flavors they've added to the lineup (Chocolate Caramel Peanut Nougat, Chocolate Peppermint Patty, Dark Chocolate Turtle, and Dulce de Leche and Caramel).
And as long as we're talking about taking breaks and treating ourselves, Balance just made things even sweeter. For a limited time Balance is treating their fans with an on-pack promotion for a chance to win a year-long subscription to Birchbox!
Birchbox is a monthly delivery of beauty samples that are personalized to you. How great would it be to receive these awesome little boxes every month for a year?! Yes, please!!
I love to see companies like Balance and Birchbox working together to help amazing women achieve further greatness with smart products that are fun, convenient and fit within their busy lives.
To get in on this sweet deal, Balance packaging will feature a "golden ticket" with a unique code to enter online at Balance.com/BirchboxWinner for a chance to win. Twenty lucky fans will win the year-long subscription to Birchbox. So, what are you waiting for?
It's time to find focus and balance in your life. It's time to be more productive and realize those massive results. Most importantly, don't forget to be kind to yourself and take a break when you need one.
Tip: To make those breaks as sweet as possible, head to your local Walmart, Kroger, CVS, Rite Aid, Walgreens, or Amazon Dash and treat yourself to some delicious Balance bars. Don't forget to enter to win a Birchbox subscription! Put a reminder on your calendar today. 🙂
This is a sponsored conversation written by me on behalf of The Nature's Bounty Company. The opinions and text are all mine.
(Visited 1,511 times, 1 visits today)