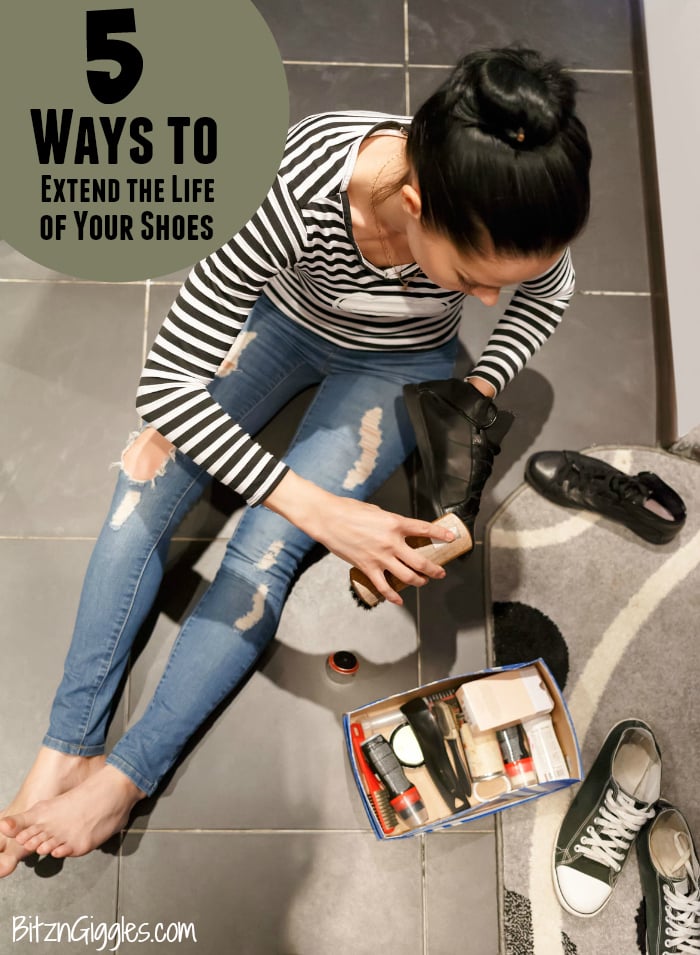 This is a sponsored post written by me on behalf of Payless. All opinions are 100% mine.
Remember the boots from Payless that I purchased a few weeks ago? Well, I ended up going back to the store because I forgot something very important – a rain and stain guard to protect them from the elements. If you've ever endured a winter filled with snow and salt, like the ones we have here in Wisconsin, you'll know what I'm talking about. To help you get the most value you can out of your footwear, we're going to talk about 5 Ways to Extend the Life of Your Shoes!
Just for the record, I'm loving my new boots and have worn them several times already. Thankfully we haven't had any snow hit our area yet, which is actually very uncommon for this time of year. I know I need to be prepared though because. . .DA. . .DA. . .DA. . . it's coming. Payless had an awesome selection of shoe care products from polish and refresher to cleaner and shine sponges.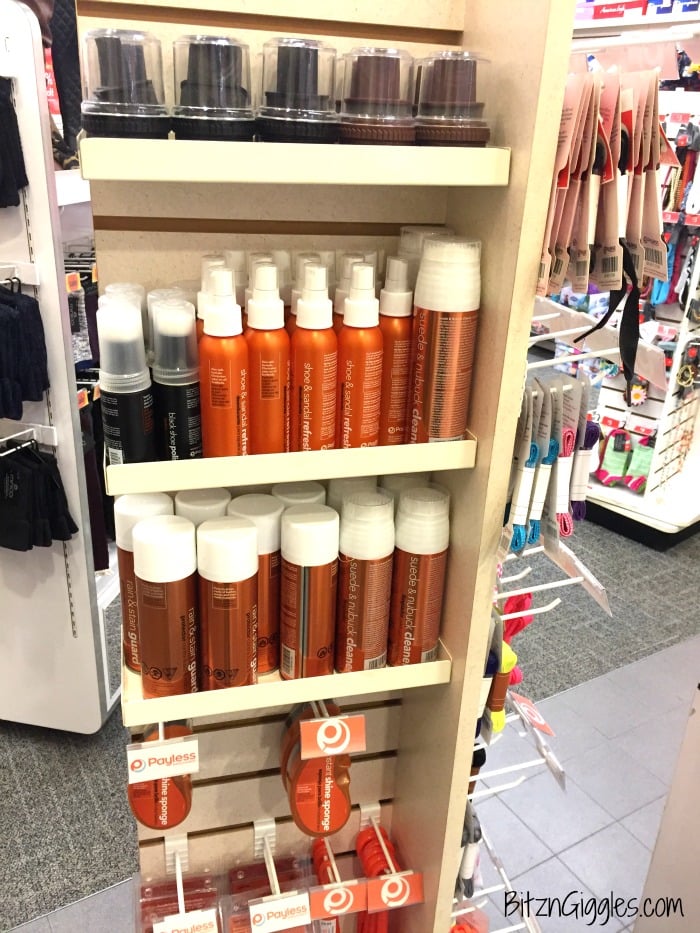 All of the products in Payless are not only stylish but good quality for a great affordable value. I want to make sure I get the longest life possible out of my new boots. Wouldn't you, too? Well, I'm going to tell you how to do just that!
Like I mentioned before, the winter months can be brutal on your shoes and boots, especially when we're talking suede and leather. I visited the store looking for some products to help supplement some of the things I was already doing at home like my water and vinegar trick I'm going to talk about in a minute.
To clean and shine your shoes, try the Instant Shine Sponge from Payless. It gives immediate shine to leather and vinyl shoes and accessories, no matter what color. Since my boots were suede, I opted for a trick I had learned years ago to help repair salt damage.
Did you know you can actually use a pencil eraser to remove some dry stains? You can! For salt stains, apply a little white vinegar to a damp towel and rub gently. If you're dealing with a very difficult stain, you can even try a little rubbing alcohol on a cotton swab or ball. Remember that the longer you wait to remove those stains, the more permanent they become.
Use a protector to safeguard your shoes from water-damage. Once your shoes or boots are clean, use the Payless Rain & Stain Guard to protect them from future water and/or salt damage. All you do is spray it on, allow it to dry for a minimum of 12 hours and you're done! During the winter months, use the protector about twice a month to keep your shoes looking their best!

If your shoes do get wet, use crumpled up newspaper to help dry them out overnight. The paper helps to quickly soak up the water and maintain the shape of the shoe or boot.
Invest in cedar shoe trees to absorb moisture naturally while keeping your shoe in the perfect shape.
So, now that I had everything I needed to keep my boots looking great this season, I couldn't help but mosey down the kids shoe aisle. I mean how could I not?!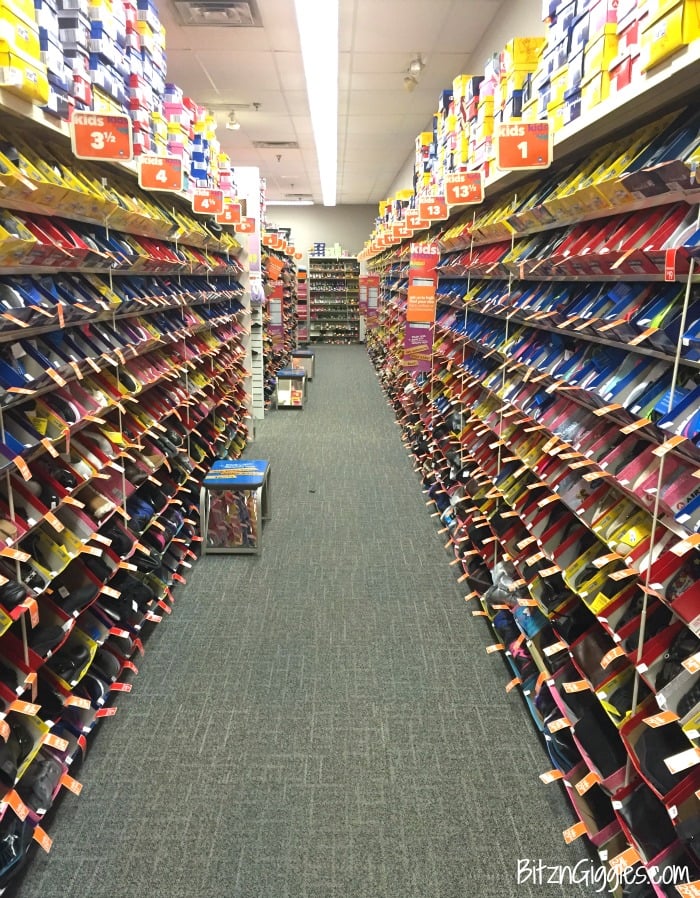 How is it that kids seem to grow out of their shoes in just a couple months sometimes? Both Dane and Cora were in need of some new "kicks," so I decided to see what I could find. Just look at that selection!
If you have a little Disney Frozen fan like I do, you have to check out these Sequin Wedge Boots. They are SUPER cute and soft and cozy inside.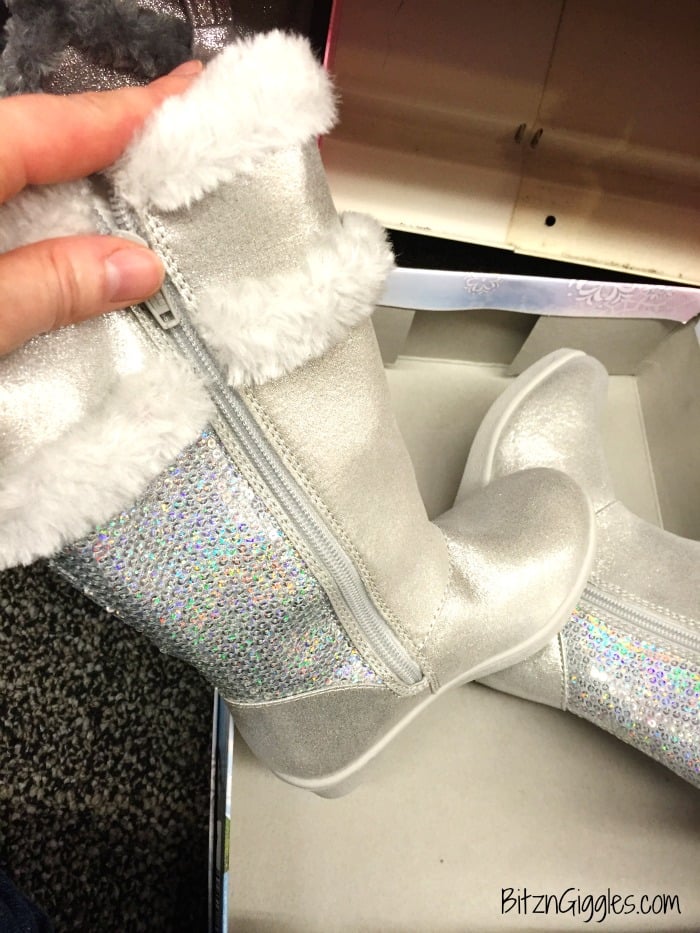 The fur and sequin detail won me over. Sold. Okay, now what about Dane? Dane is pretty tough on his shoes. Aren't all boys? I loved these Crasher Runners! The colors were great (he loves anything neon yellow or green) and they were super lightweight.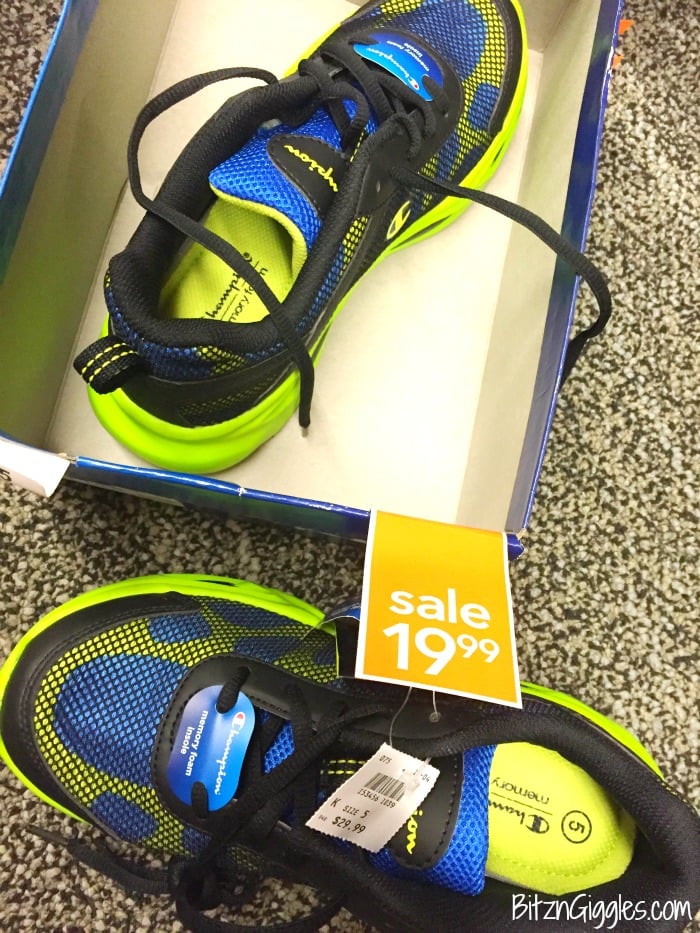 And the price? You just can't go wrong. They were on sale for $19.99 and I also had a 20% off coupon! When I got them home and Dane tried them on, he was totally digging the memory foam insole. He claimed he would probably be able to "jump higher" with his new shoes. I don't doubt that he will.
If you haven't already, you need to join their Payless Rewards™ program to enjoy exclusive discounts and member-only sales. The coupon I had that day was emailed to me because I'm a rewards member! It costs nothing to join and the value is incredible! I mean, imagine saving 20% or more in addition to Payless' reasonable prices!
Make sure to sign up for Payless Rewards and get to your closest Payless to check out all of the fun and on-trend styles they have this holiday season! And don't forget to follow the five tips I shared today to get the longest life possible out of your new shoes or boots!
On the way out of the store, I spotted some fashion scarves that just may need to come home with me later this month. I can't wait for the next coupon to arrive via email! Stay tuned for more favorite finds from Payless!
For more fall shoe and boot inspiration, follow Payless on Pinterest!
(Visited 4,586 times, 1 visits today)