Happy Labor Day! I hope you're enjoying your weekend with family and friends! We're spending our last day up at the lake today and then tomorrow is the first day of school!
For the first day of school, I'm planning to serve up these delicious Blueberry Crumble Muffins. Filled with beautiful fresh blueberries and topped with a cinnamon sugar crumb mixture, these muffins are sure to please!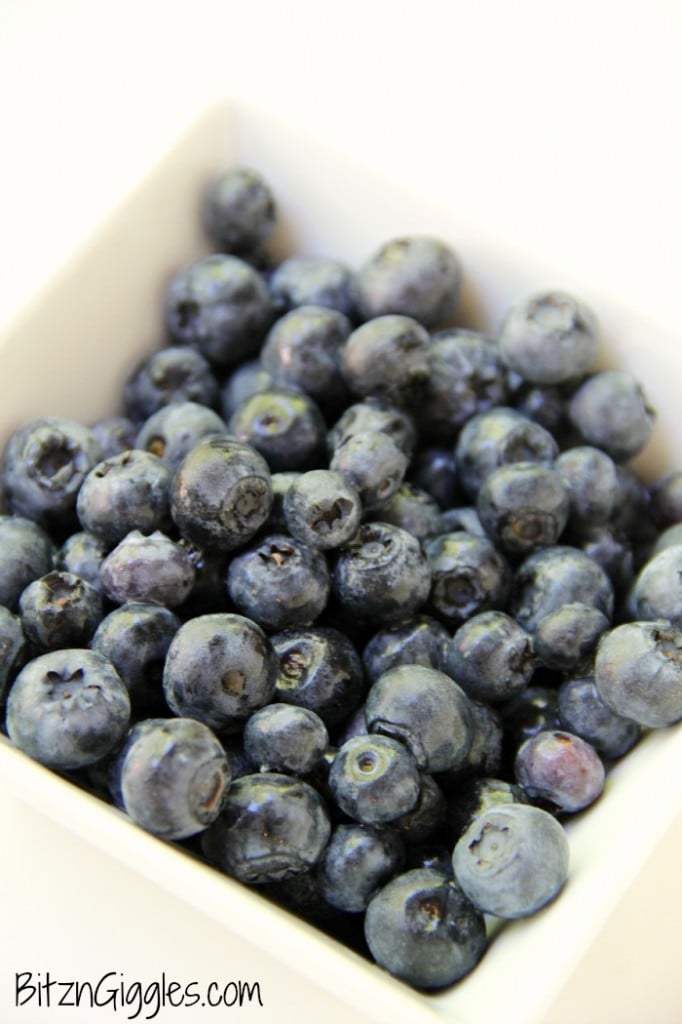 I know Dane is going to love school. We have a paper chain countdown hanging from his doorknob in his bedroom, and each day as he removes a link from the chain he knows he's one day closer to the big day. I think I'm watching that chain as closely as he is as it gets smaller and smaller each and every day.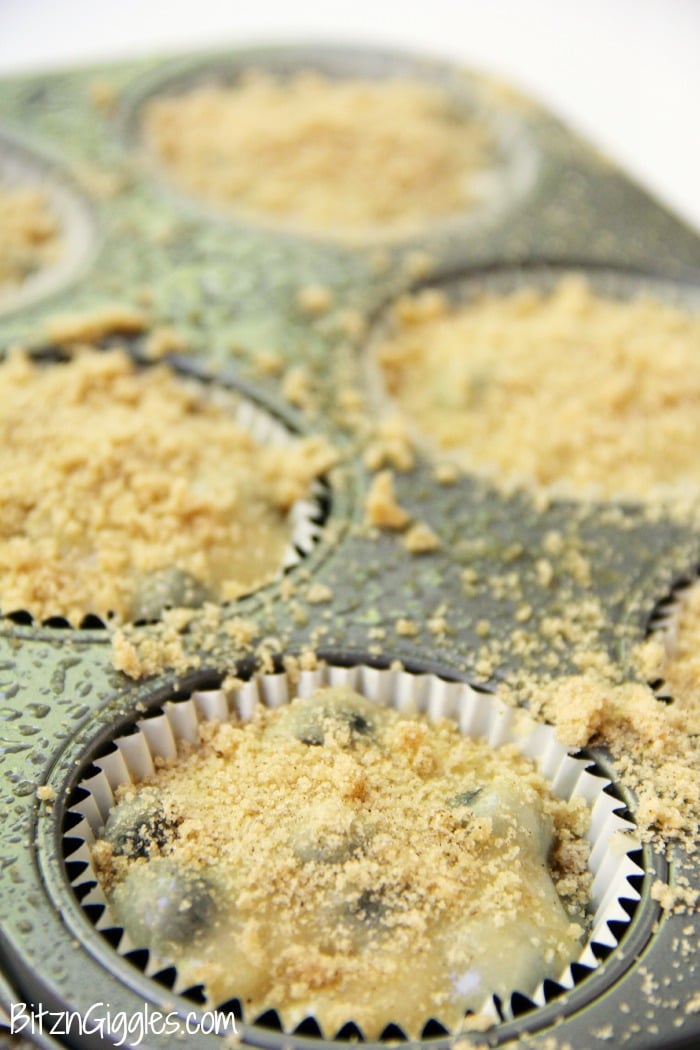 Soon he'll have homework, swim lessons and field trips. Am I ready for this? I'm not sure. But I know that he is. Isn't it funny how sometimes we as parents are the ones feeling anxious – maybe a little worried – and our children act as if they're ready to take on the world?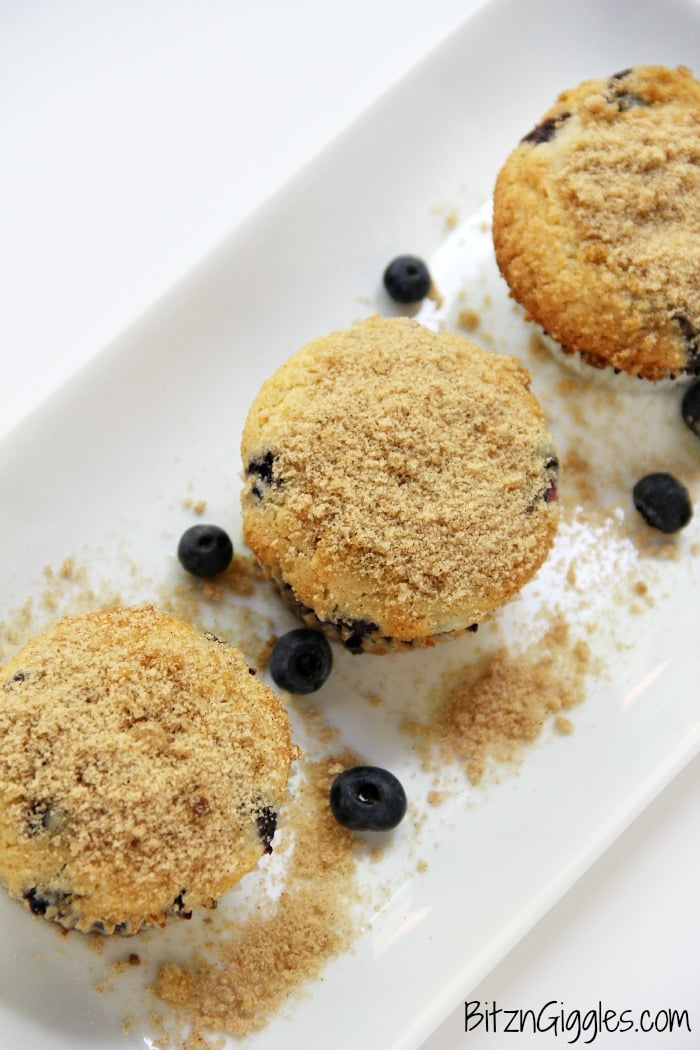 On the way home from the open house I said to him, "So what do you think, bud? This is going to be a bit different then daycare, huh?" He replied, "After the first week, I'll have everything figured out." You know what? I believe he very well may.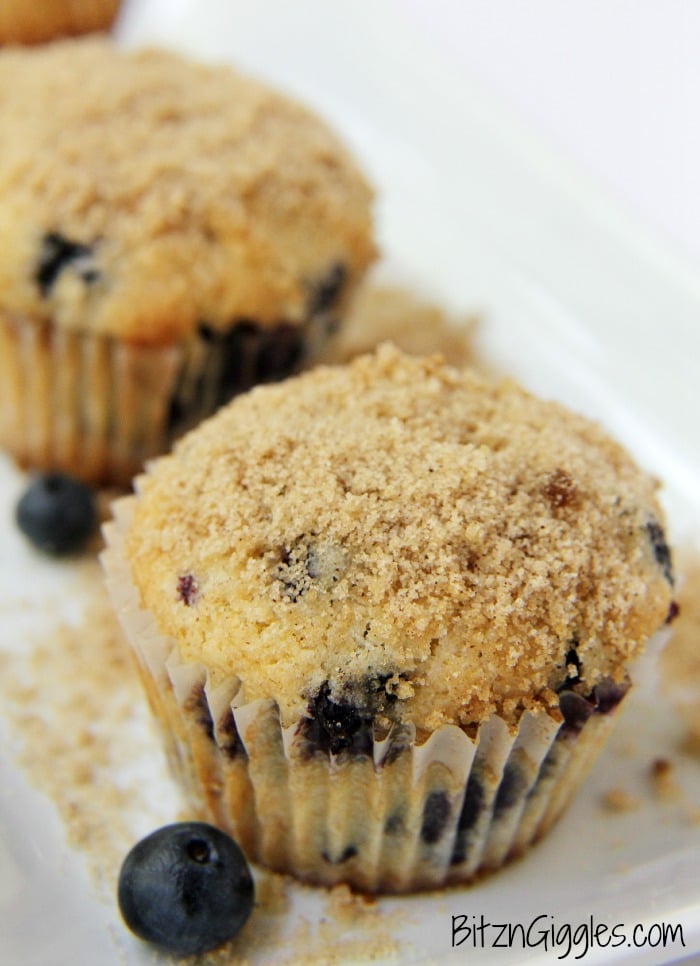 I love seeing life through my children's eyes. It gives me a new perspective and makes me look at things differently. I'm honestly excited about tomorrow, too. New friends, new processes, new experiences. He's going to do great.
I can't wait to hear how his first day goes. We're going to start the day out right with these delicious muffins and, who knows, we may very well end our day with them, too. This is the beginning of a new adventure for our entire family. My little boy is growing up!
Blueberry Crumble Muffins
One of the best blueberry muffin recipes you'll find!
Ingredients
For the Muffins
1 1/2 cups flour
1 cup white sugar
1 teaspoon vanilla extract
2 teaspoons baking powder
1/3 cup vegetable oil
1/2 teaspoon salt
1/3 cup milk
1 egg
1 cup fresh blueberries or fruit of choice
Crumble Topping
2/3 cup brown sugar
1/4 cup flour
1 teaspoon cinnamon
2 tablespoons butter, softened
Instructions
Preheat oven to 400 degrees Fahrenheit.
Place liners inside the cups of your muffin pan and spray with nonstick spray.
Combine 1 1/2 cups flour, 1 cup sugar, baking powder and salt.
Add in 1/3 cup vegetable oil, egg and 1/3 cup milk.
Fold in the blueberries and vanilla and fill the muffin cups.
Sprinkle the muffins with the crumb mixture.
Bake for 20 minutes or until done
Crumble Topping
Mix together brown sugar, flour, butter, and cinnamon. Mix with fork, and sprinkle over muffins halfway through baking.
Nutrition
Calories: 3216
Sugar: 362
Sodium: 1350
Fat: 107
Saturated Fat: 22
Unsaturated Fat: 78
Trans Fat: 2
Carbohydrates: 544
Protein: 33
Cholesterol: 254