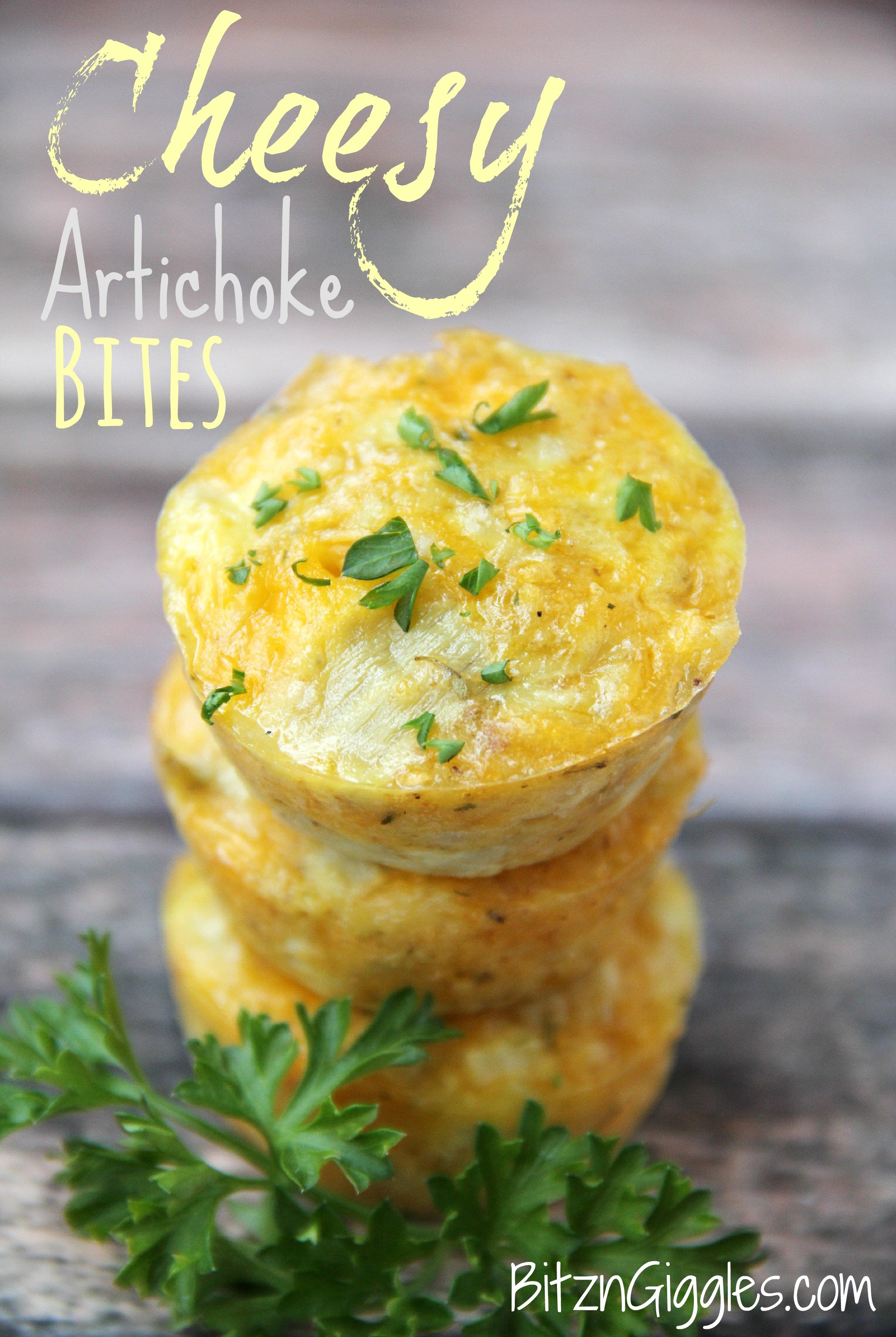 This is a sponsored post written by me on behalf of Sargento. All opinions are 100% mine.
When the holidays roll around do you find yourself searching high and low for the perfect appetizer recipe? I know that I'm always looking for something a little more special, a little bit different – something that I haven't taken to a family gathering a million times before. Our family celebrates on Christmas Eve with appetizers and finger foods. On Christmas morning, my in-laws usually serve a quick brunch before we gather around the tree to open gifts.
The holidays are all about special dishes and recipes – so this year, wow everyone with these delicious Cheesy Artichoke Bites. These bites are perfect as an appetizer or for serving at a brunch. They are almost quiche-like and literally melt in your mouth.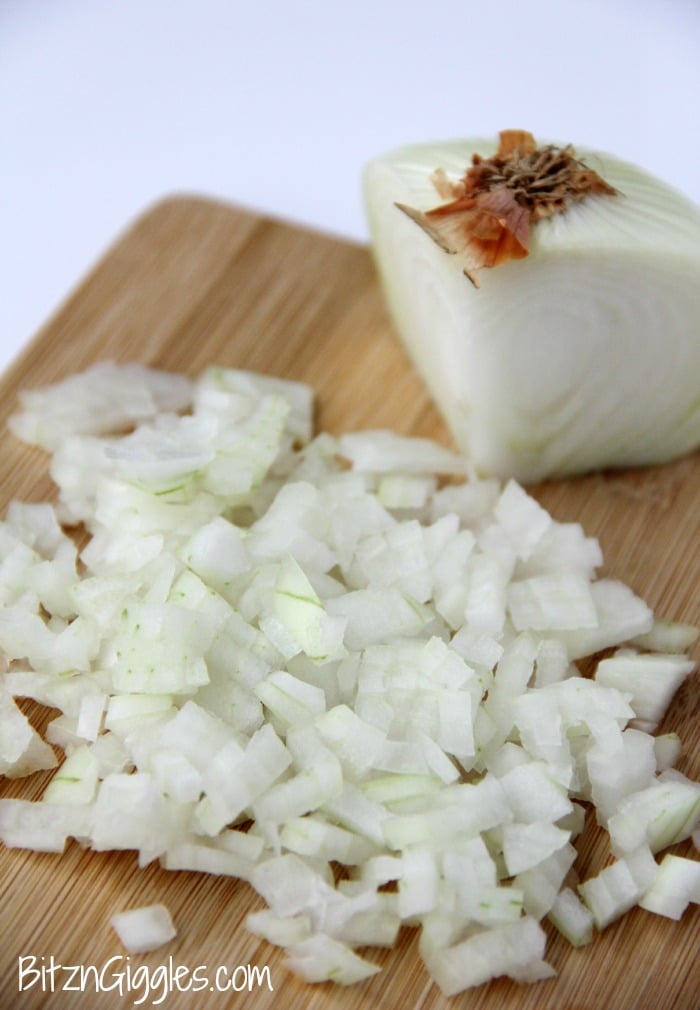 It all begins with finely chopped onions – combine them with some garlic and artichoke marinade, and you quickly have created the base for these amazing bites.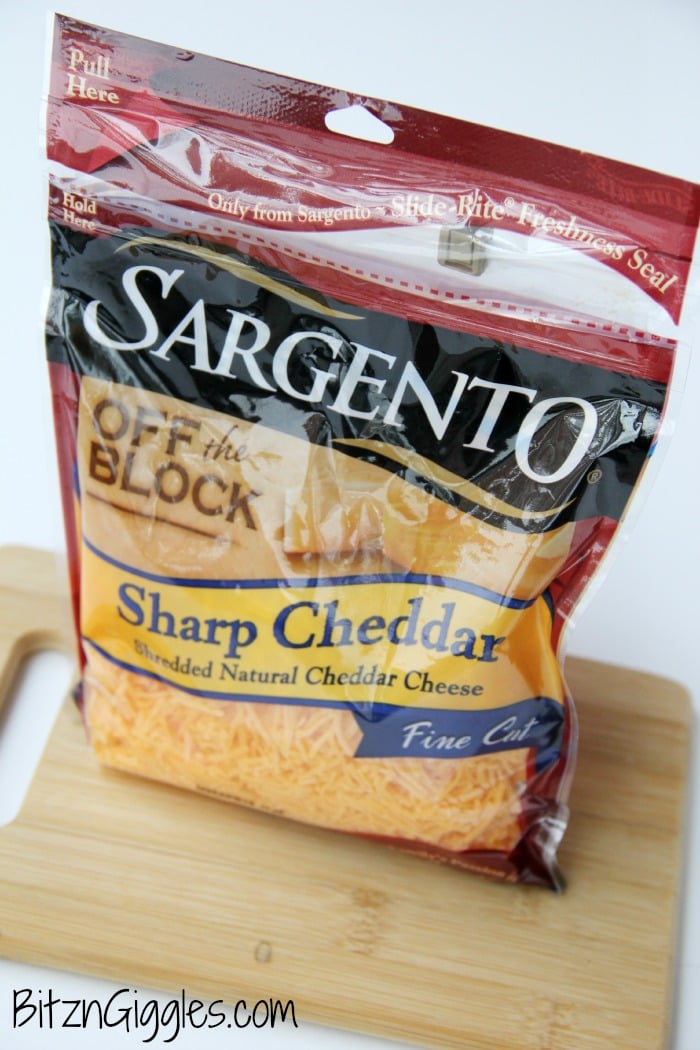 No appetizer would be complete without cheese. Here in Wisconsin we are true cheese connoisseurs. Cheese really is the star ingredient in so many wonderful dishes our state is known for. When I grab for cheese, I only grab for the best, and for our family, that's Sargento. Available in 30 versatile varieties, unique blends and distinct cuts, Sargento Shredded Cheese is always cut from blocks of 100% real, natural cheese. Period.
Not only does Sargento taste delicious, but they sure know how to have fun! Sargento is sponsoring the Sargento Recipe Challenge this holiday season and ANYONE can enter! You could win a year's supply of Sargento cheese + $2,000! I'm not even kidding. Wipe the dust off of that recipe box and get entered today! I can't wait to see all of the wonderful recipes everyone shares!
For these bites, I used Sargento's Off the Block Sharp Cheddar Cheese, and the final product was pure perfection.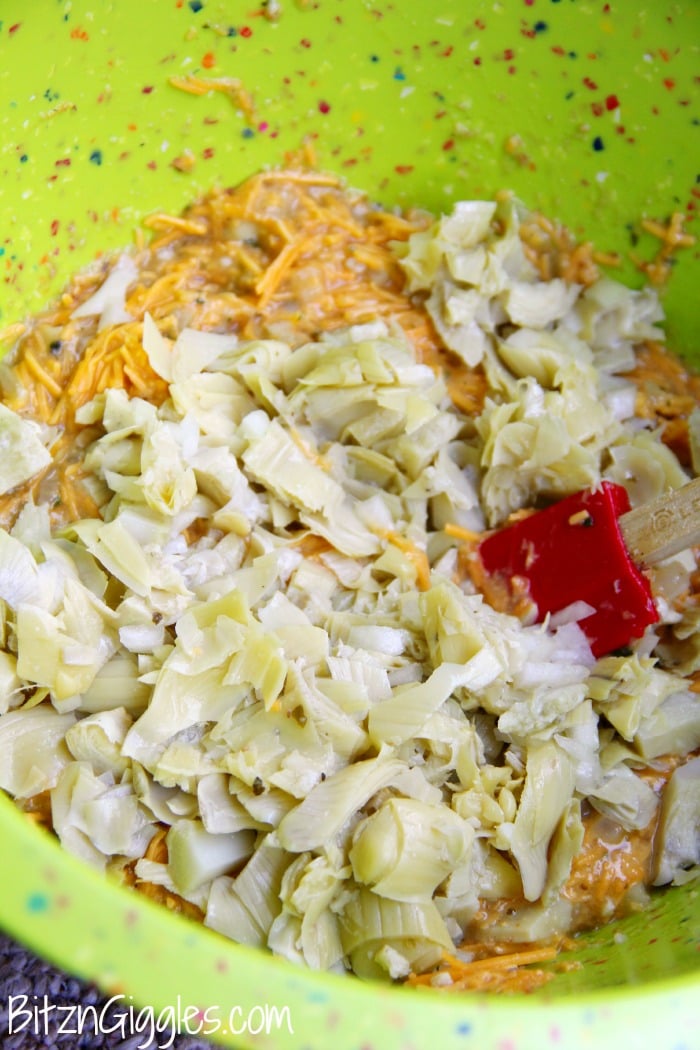 As you start mixing everything together, you may wonder if I've steered you wrong. Just keep mixing and I promise you will be amazed at how tasty these bites turn out to be!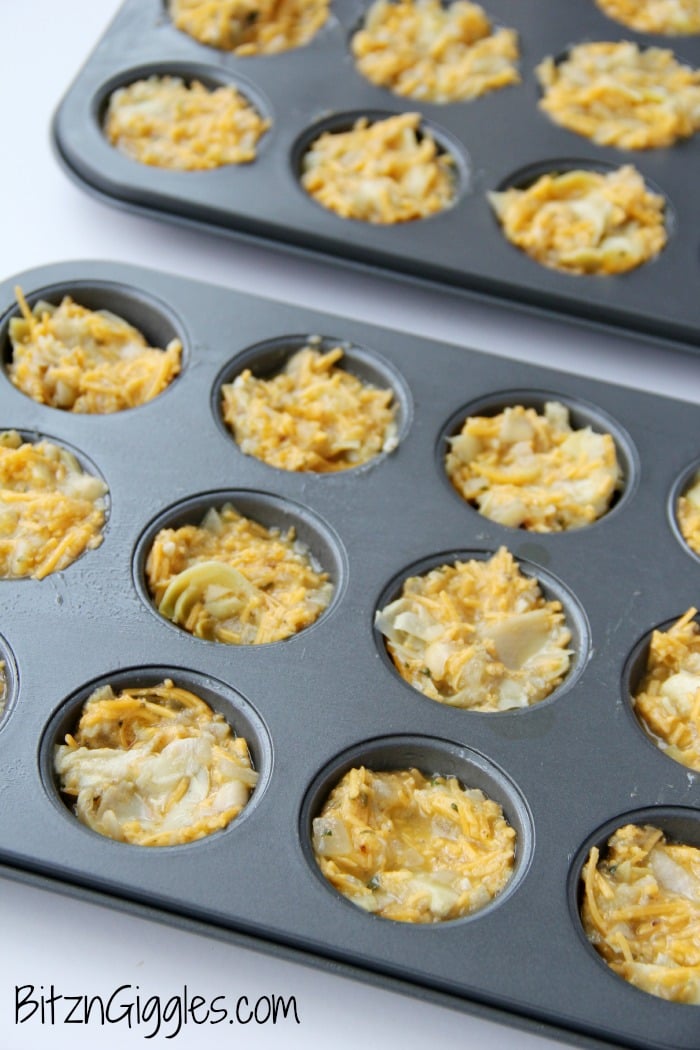 I used a mini muffin pan and spooned my cheesy mixture into each of the cups, making sure to grease each cup generously before doing so.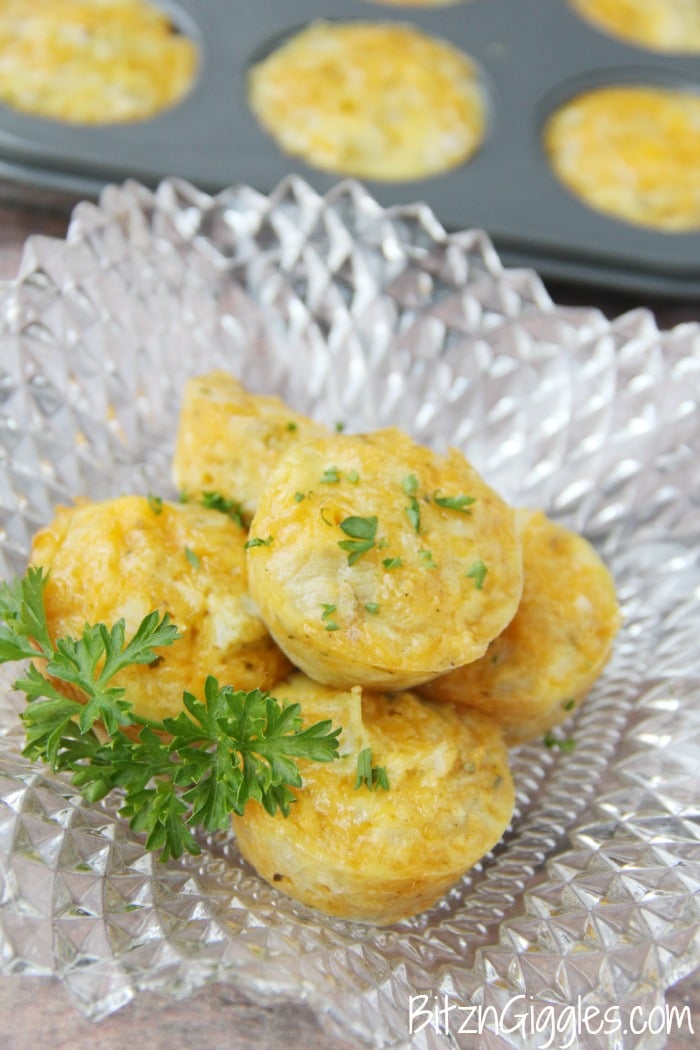 After only 18-20 minutes in the oven, these bites are ready to go. They're the perfect size for nibbling. The best part is, you could make these the night before and just warm them in the microwave right before serving.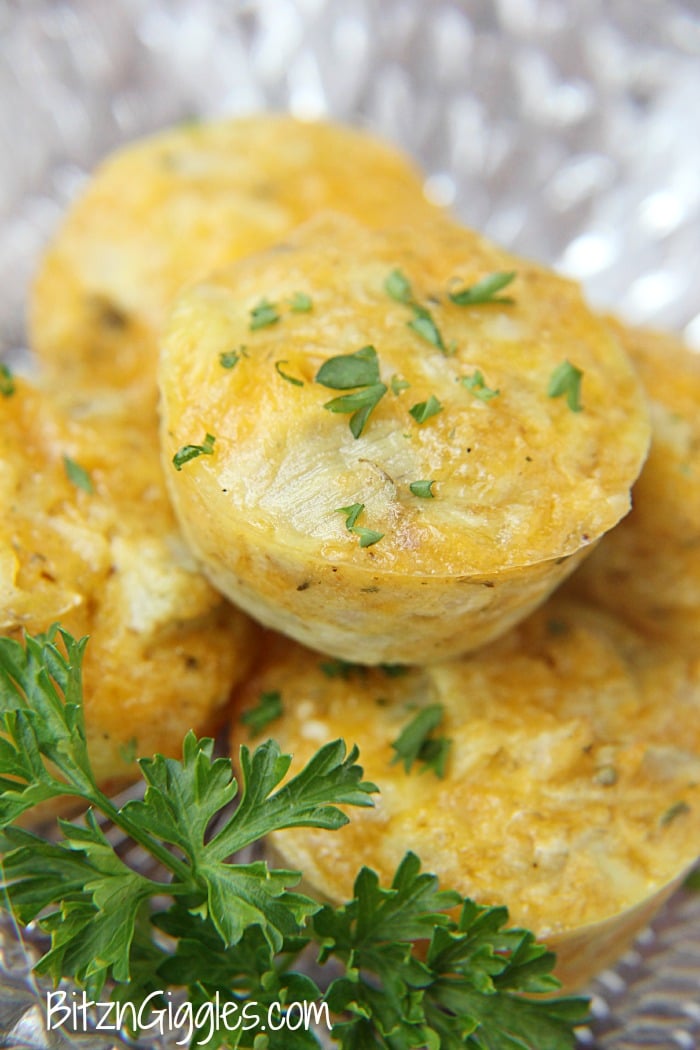 Cheesy goodness just doesn't get any better than this! Add these little bites to your holiday menu and your family will thank you for it – they'll probably ask you for the recipe, too! 😉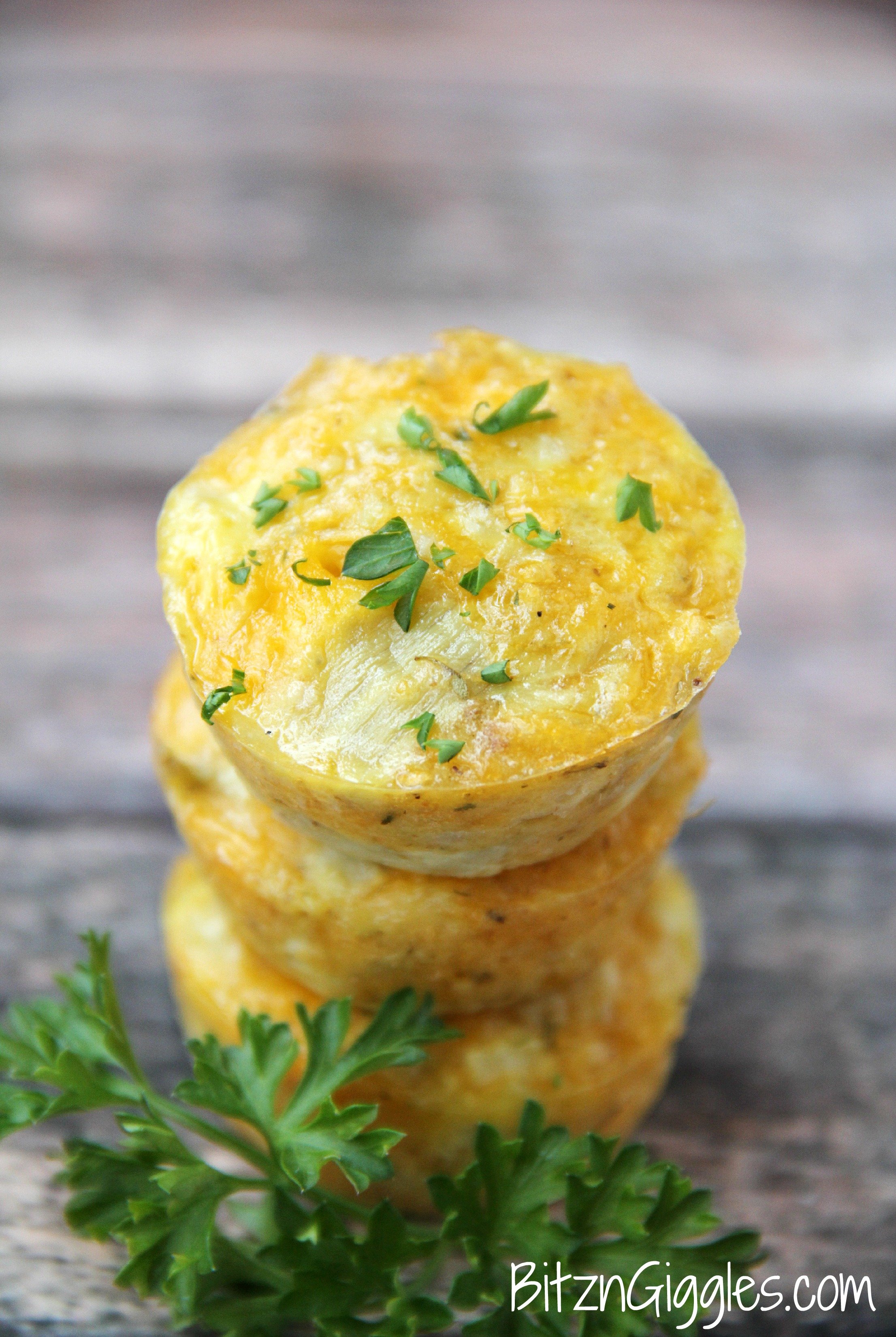 Cheesy Artichoke Bites
A cheesy quiche-like artichoke tart perfect for an appetizer table or special brunch.
Ingredients
2 6 oz. jars marinated artichokes
1 cup finely chopped onion
1 teaspoon minced garlic
5 eggs
1/4 cup plain or seasoned bread crumbs
1/4 teaspoon dried oregano
2 cups Sargento Sharp Cheddar Shredded Cheese
Salt & pepper, to taste
Instructions
Preheat oven to 325 degrees Fahrenheit.
Set aside 1/3 cup of the artichoke marinade and drain the rest of the liquid from the jar.
Chop the artichokes into small pieces; set aside.
In a small saucepan over medium heat, combine the reserved marinade with the onion and the garlic. Cook for about 5 minutes or until the onion is cooked through and the liquid is absorbed.
In a separate bowl, beat the eggs; stir in the onion mixture, bread crumbs, oregano, salt and pepper.
Stir in the cheddar cheese and the artichoke pieces.
Spoon the mixture into well-greased mini muffin pans.
Bake for 18-20 minutes or until the egg is set.
Allow to cool on a wire rack before removing bites from the pans.
Serve immediately.
Notes
If you're making the bites ahead of time, refrigerate until ready to serve. Pop the bites in the microwave just until warm before serving.
Nutrition
Calories: 1577
Sugar: 13
Sodium: 2589
Fat: 101
Saturated Fat: 56
Unsaturated Fat: 39
Trans Fat: 0
Carbohydrates: 69
Protein: 101
Cholesterol: 1168
Don't forget to follow
Sargento on Facebook
and
Sargento on Pinterest
for product updates, recipes and special offers – but most importantly, DON'T miss out on the opportunity to enter your best recipe to WIN BIG this holiday season!
(Visited 7,089 times, 1 visits today)