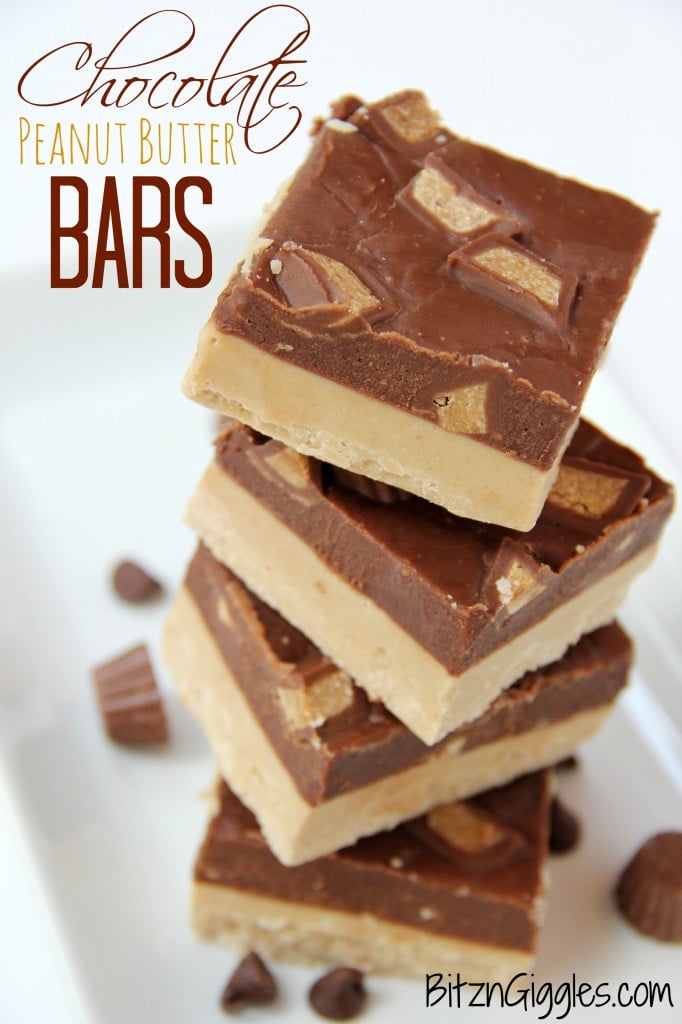 Chocolate and peanut butter. It's probably my favorite flavor combination on earth. It's addicting. There should be a support group for people like me. Please tell me I'm not alone. If you make me chocolate & peanut butter anything, you're a friend for life. It's just that simple.
These Chocolate Peanut Butter Bars I'm sharing today are crazy good. Easy to make. Addicting. Decadent. Rich. Almost like fudge, melt in your mouth. . .goodness.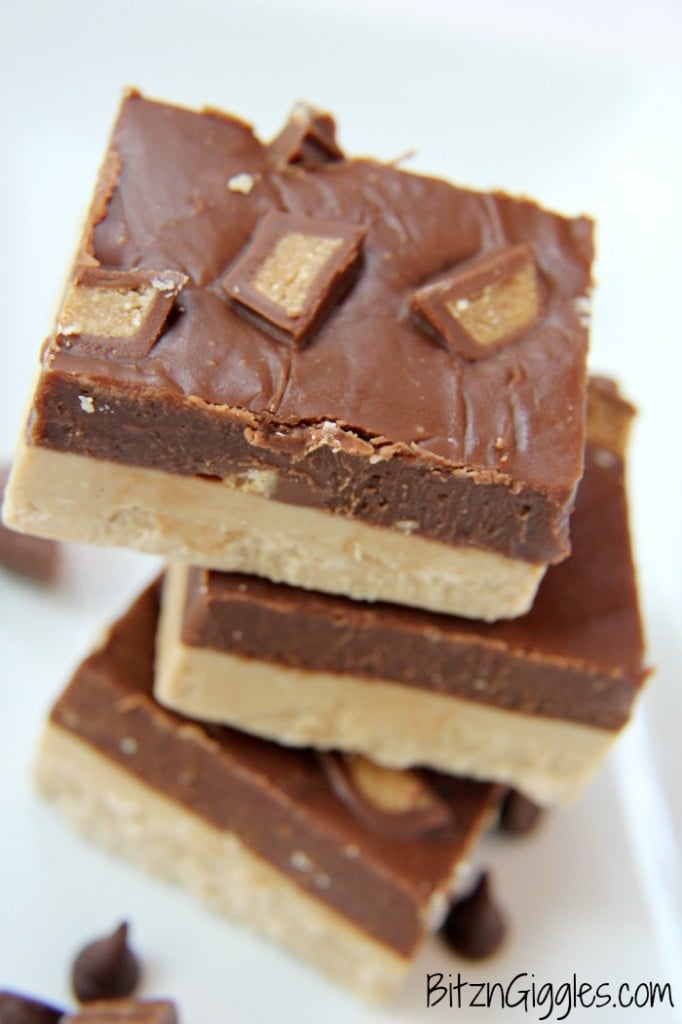 A tall glass of ice-cold milk is mandatory with one of these babies and a small pan can make A LOT of people very happy. Why? Because you really only need a small square to satisfy your chocolate and peanut butter cravings. They're rich, so I wouldn't go and eat the whole pan yourself, or you're going to have bigger problems than just feelings of guilt. Trust me. These bars are to share with friends.
They also freeze well, so if you just want to enjoy a few at a time, that's definitely an option, too. If you're interested in joining the chocolate & peanut butter support group that I mentioned previously, email me and we'll talk. Maybe over milk and one of these bars. 🙂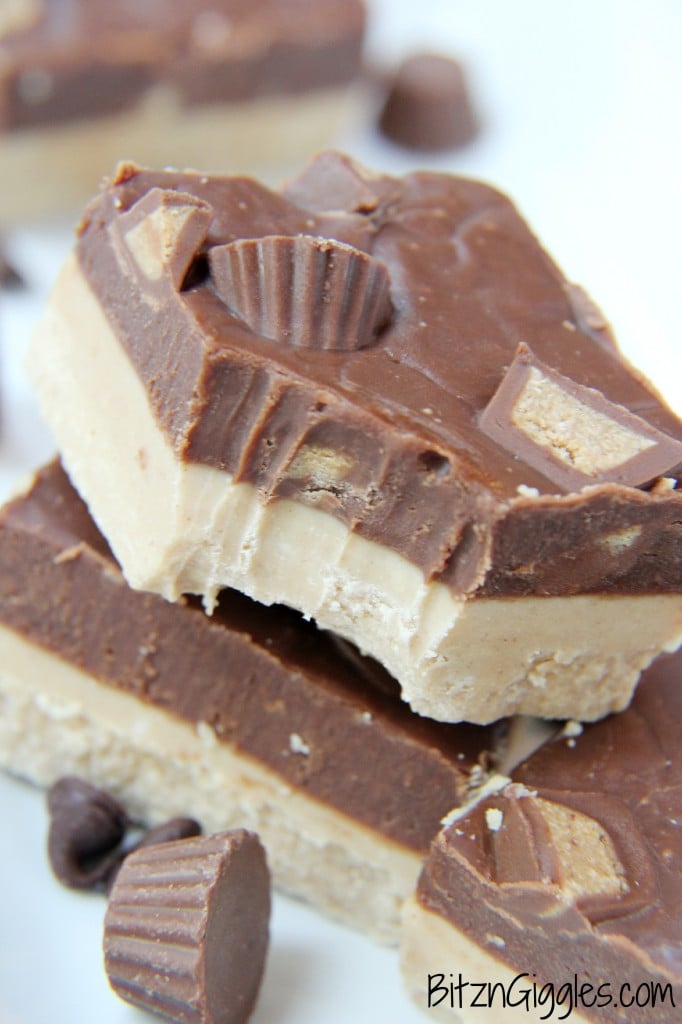 Chocolate Peanut Butter Bars
Ingredients
2 cups white chocolate chips
1 cup peanut butter
2 cups chocolate chips
1 cup bite-size Reese's Peanut Butter Cup Minis, each cup cut in half
1/2 cup heavy cream
Instructions
Line an 8×8 pan with waxed paper.
Melt the white chocolate chips in the microwave – stopping and stirring until the chips are completely melted. Add in the peanut butter and mix well until smooth.
Pour the mixture into the pan and place in the freezer for 10-15 minutes or until slightly firm.
In a saucepan, over medium-high heat, combine the chocolate chips and the cream until the chips are melted, stirring constantly.
Pour over the peanut butter layer.
Sprinkle the Reese's Minis over the chocolate layer.
Chill for at least 4 hours or overnight. When firm, cut into bars.
Nutrition
Calories: 7080
Sugar: 417
Sodium: 3124
Fat: 510
Saturated Fat: 195
Unsaturated Fat: 269
Trans Fat: 0
Carbohydrates: 516
Protein: 172
Cholesterol: 312
(Visited 4,147 times, 1 visits today)