Cucumber Ranch Dressing – A creamy, dreamy ranch dressing with a subtle hint of cucumber.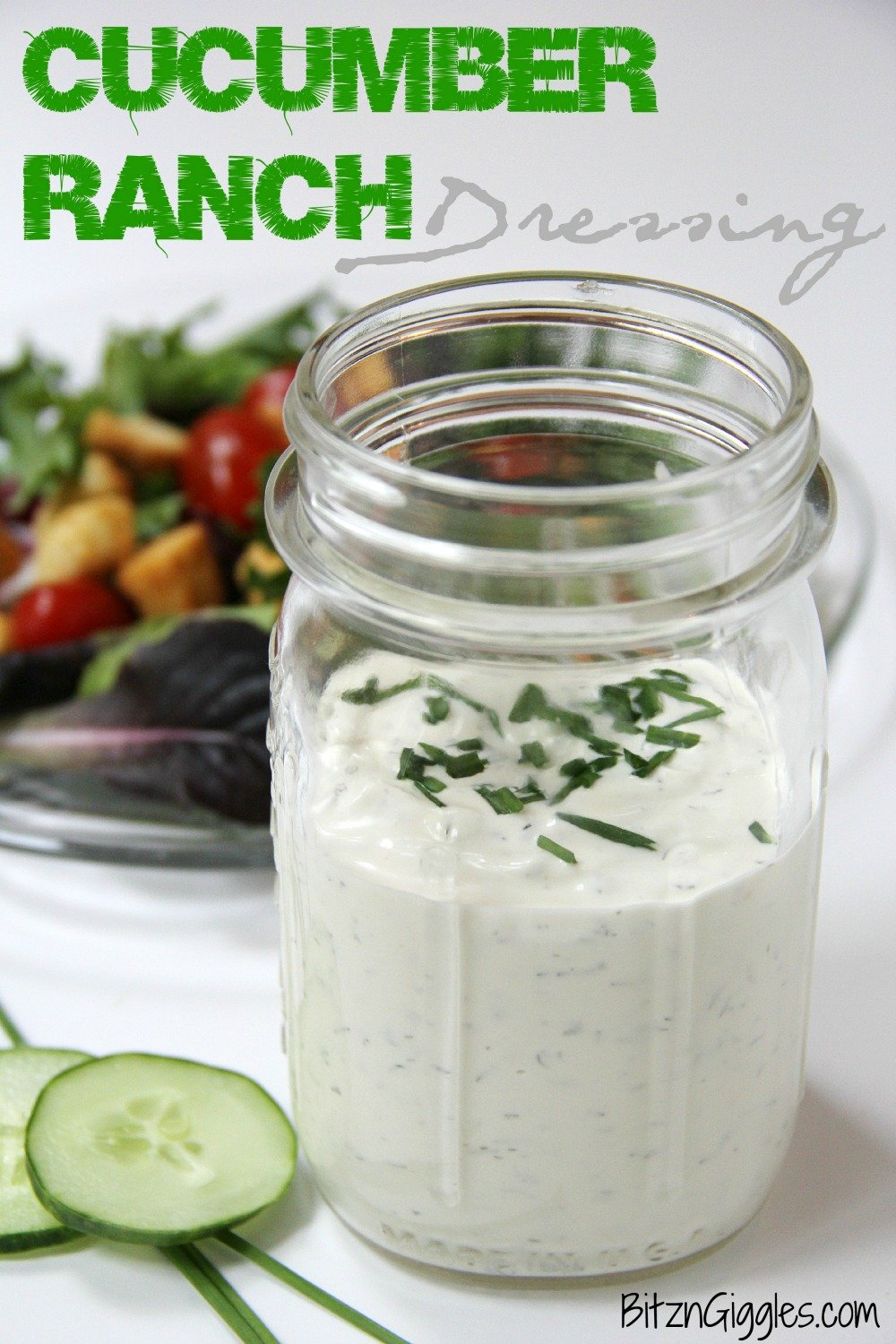 Ever since I was a little girl a salad was always a part of our family meal. The only kind of dressing I ever ate on my salad was ranch.
Now, as an adult I enjoy many kinds of dressings and vinaigrettes, but if ever asked, I'll tell you that ranch is STILL my favorite.
Today I'm sharing a recipe for Cucumber Ranch Dressing.
It's a creamy, dreamy ranch with just a subtle hint of cucumber. A perfect combination of flavors for a fresh, healthy summer salad. . .or just veggie dipping.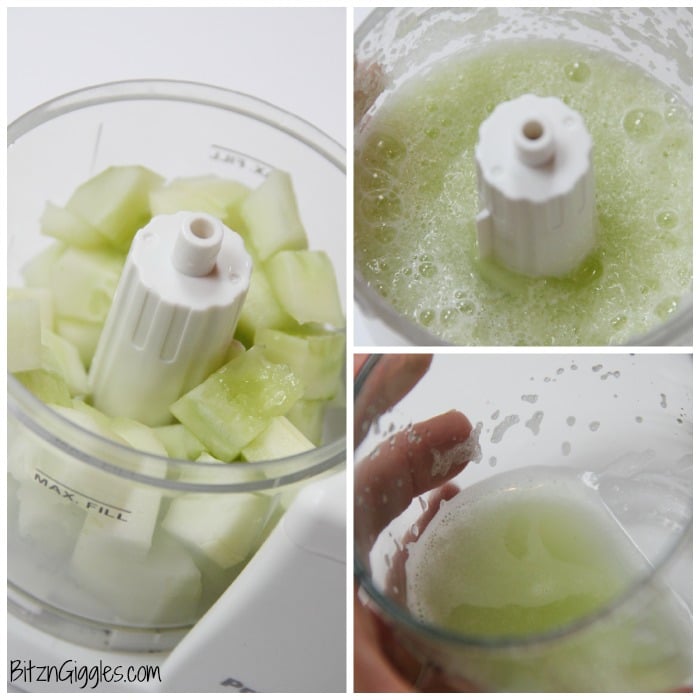 The secret to this dressing starts with cucumber juice. What? You've never seen or tasted cucumber juice? Well, then I'm glad you're here!
You wash, peel and chop a cucumber, put it into a food processor and strain the juice from what I like to call the "pulp."
You basically get it to a baby food-like consistency, toss it into a wire mesh colander and strain out the juice. A "standard-size" cucumber should produce about 1/4 cup of juice which is about the amount I use for the dressing.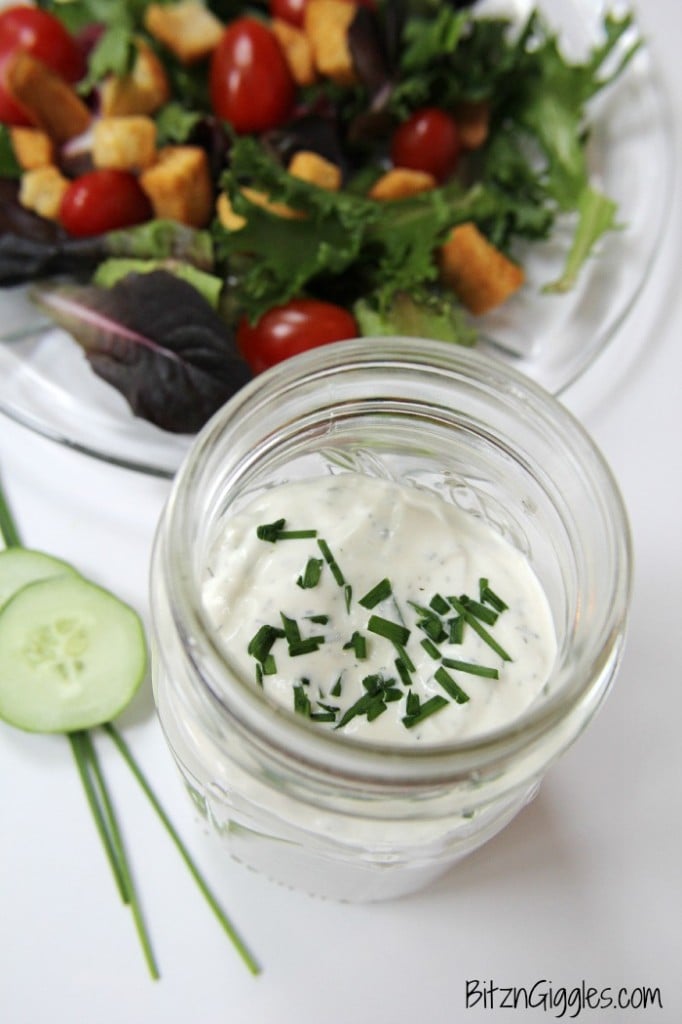 In a separate bowl you mix mayo, sour cream, and a blend of spices, then start adding the cucumber juice in a little at a time.
The more juice you add, the less thick the dressing will be. Remember that you'll want to let the flavors blend in the dressing so I usually refrigerate mine for a few hours before I actually serve it.
This stuff is so much better than bottled dressing. You can actually pronounce every ingredient that's in it!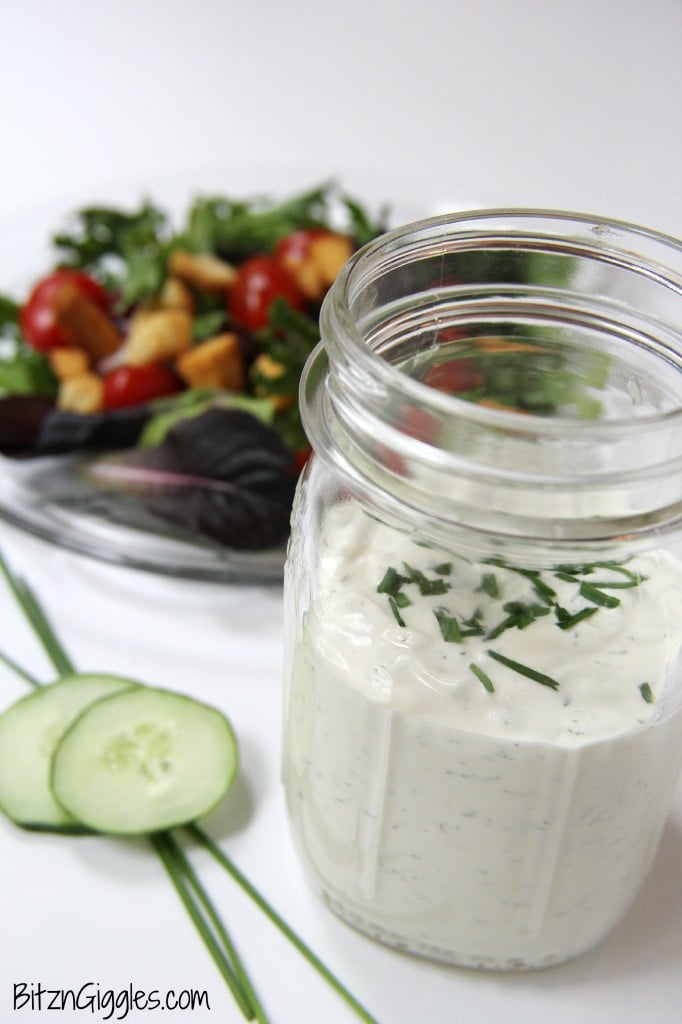 Love ranch dressing but you're not a huge fan of cucumbers? It's okay! Just prepare the recipe without adding the cucumber juice!
Either way, you're going to love it, and so will your family! Always remember, ranch rules!
Cucumber Ranch Dressing
A creamy, dreamy ranch dressing with a subtle hint of cucumber.
Ingredients
1 cup mayonnaise
1/2 cup sour cream
1 cucumber
1 teaspoon dried parsley
1 teaspoon dried dill weed
1/2 teaspoon garlic powder
1/2 teaspoon onion powder
1/4 teaspoon salt
1/4 teaspoon pepper
1/4 cup fresh chives (for garnish)
Instructions
Peel and chop the cucumber.
Place it in a food processor until well pureed.
Put the pureed cucumber through a wire mesh strainer and collect the juice in a cup. Set aside.
In a separate bowl, whisk together the mayonnaise, sour cream, parsley, dill, garlic powder, onion powder, salt and pepper.
Add the cucumber juice to the mixture. It should be about 1/4 cup. Mix well.
Cover and refrigerate for at least 2 hours before serving.
Garnish with fresh chives.
Notes
The more cucumber juice you add the less thick the dressing will be!