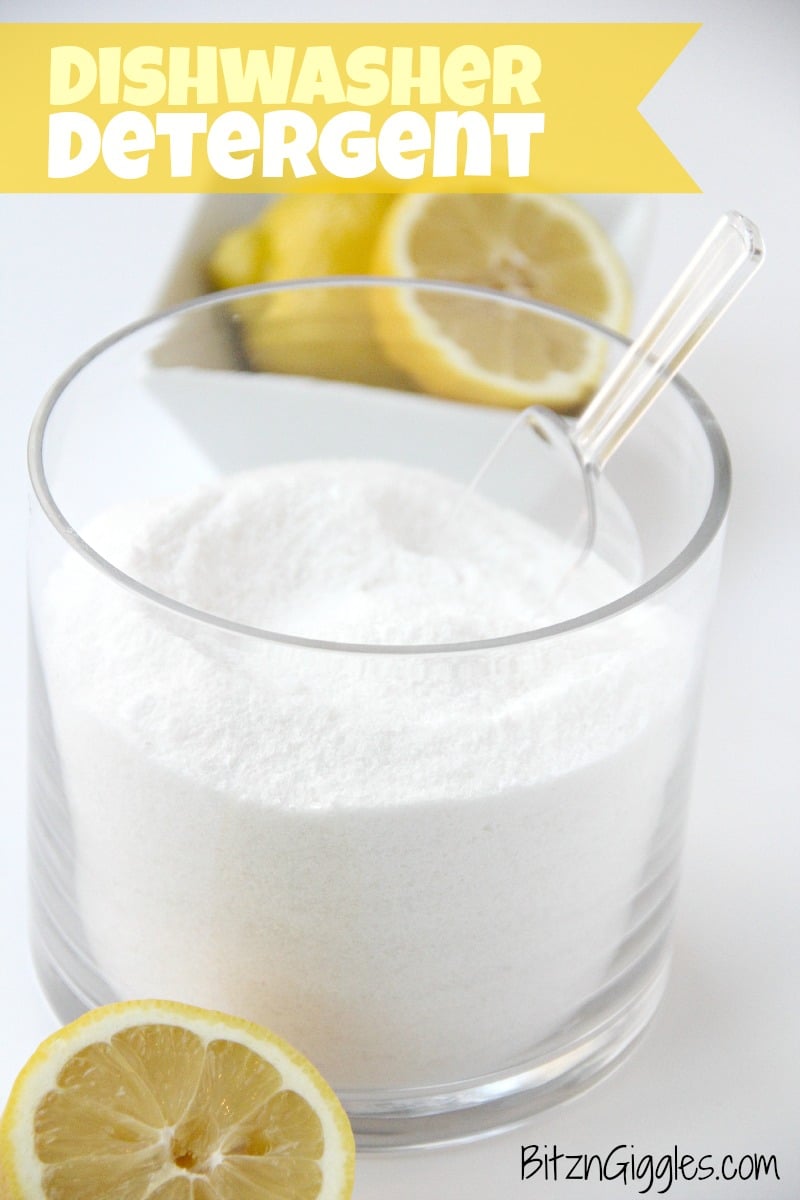 This post may include affiliate links. Please see my disclosure.
So, raise your hand if the price of dishwasher detergent tablets make you crazy. Heck, even the powder detergent is expensive. But because most of us love the convenience of our dishwashers, versus washing our dishes by hand, we continue to shell out the cash for those little liquid tablets.
There are a lot of recipes out there for making your own dishwasher detergent, but most of them use Borax or are in tablet form. Let me tell you why you may want to steer clear of both of them.
First of all, there are some who would argue that Borax just isn't something they want close to their drinking glasses and dishes. I'm not necessarily worried about that aspect. What I worry about are the spots that Borax can leave behind for those who have hard water.
And why not try and make your own tablets? It's a great idea, but I've never found the perfect mold for this. The tablets you create should fit into the tablet compartment in your dishwasher. Even trying to use an ice cube tray won't work because the tablets will be too thick. I suppose you could just fill the tray compartments 1/4 full. But then how many trays would you need to make a ton of small tablets? Would one of them be enough to even clean your dishes? Questions, questions. There is the option of just throwing the tablet into the bottom of the dishwasher, but it's just something I would rather not do. Just because. I like things in their place. 🙂
Okay, SO today I'm sharing my own recipe for Dishwasher Detergent. There's no guessing on how large or small to make the tablets because it's in powder form and this recipe doesn't contain Borax. It instead uses a special ingredient that is formulated to make your glassware clear and shiny. Perfect.
So here's the cast of characters: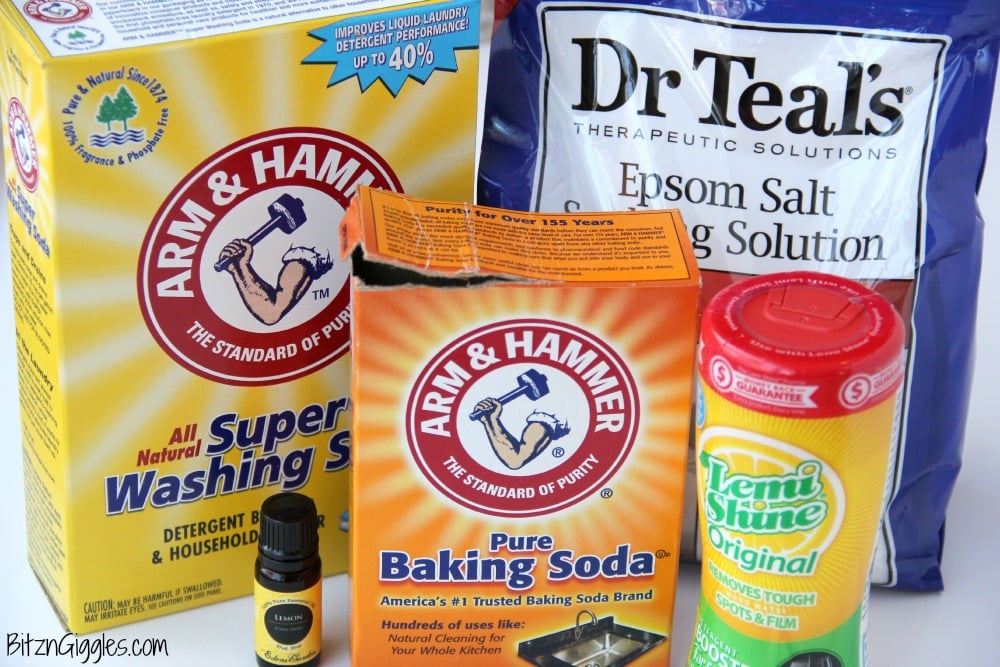 Ingredients
1 cup baking soda
1 cup Washing Soda (You can also find this in Walmart by the clothes detergent)
1 cup epsom salt
1/3 cup Lemi Shine (You can also find this in Walmart by the dishwasher detergent)
15-20 drops lemon essential oil (optional)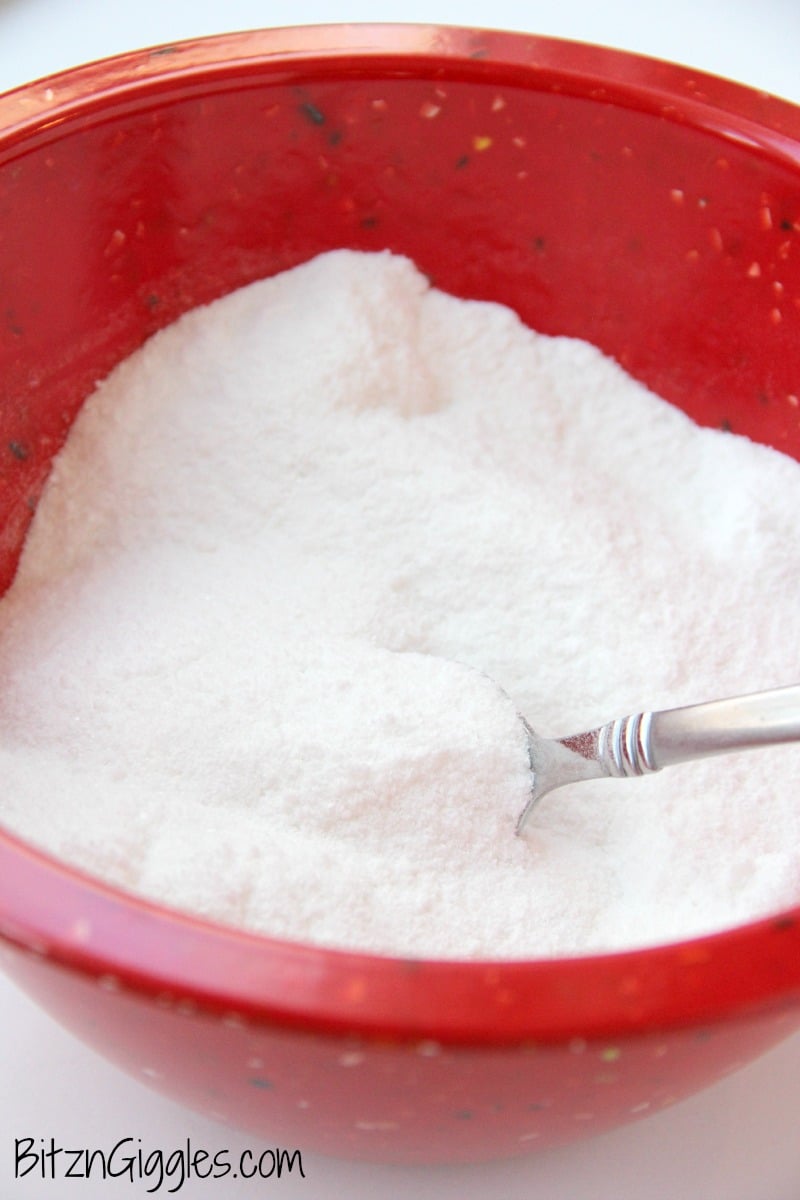 To make the detergent, place all ingredients into a mixing bowl and stir until well combined. And, umm. . .that's it.
And you know what, the essential oil I used is completely optional. The Lemi Shine actually has a lemon scent, but since I LOVE the smell of lemon, especially in the kitchen, I kick everything up a notch by adding some essential oil.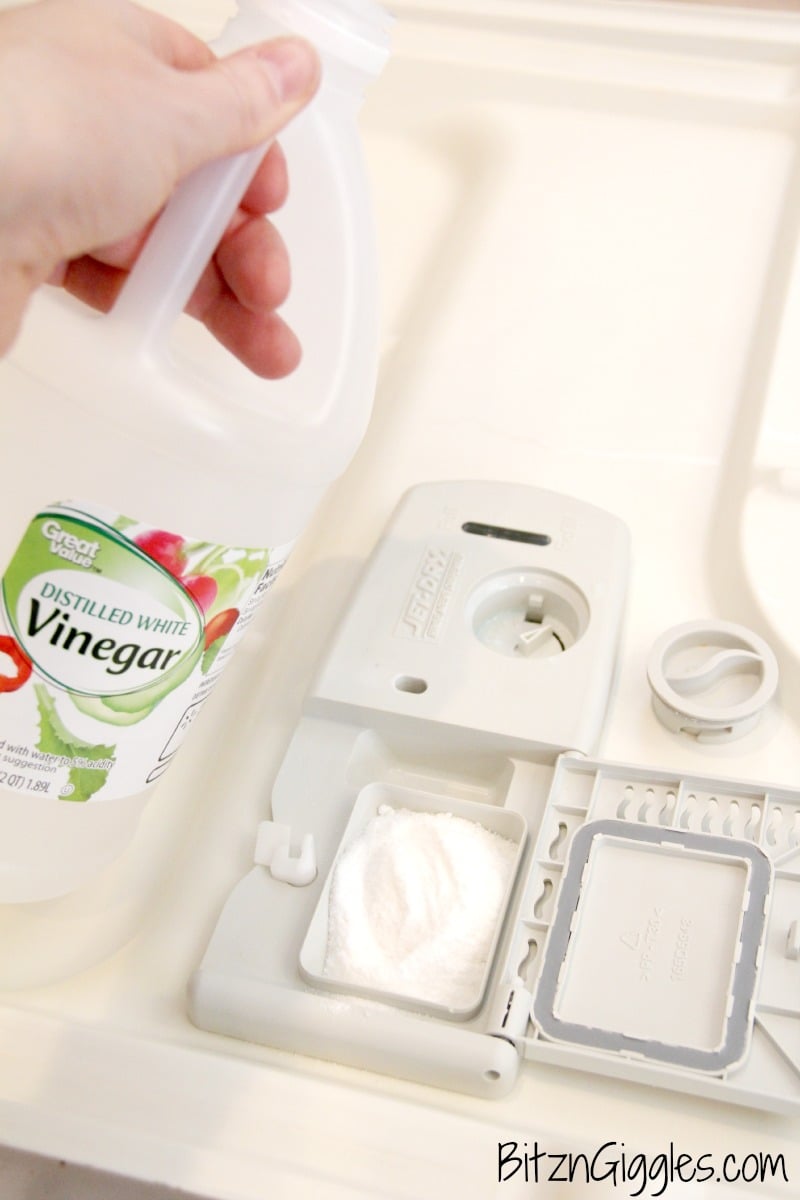 When you add the powder to your dishwasher, fill the compartment completely. I also like to use some vinegar in the "rinse aid" compartment for a additional natural cleaner and rinse agent. I called the manufacturer of my dishwasher to make sure it was okay. There are some dishwasher manufacturers that would advise against doing this. Reason being, the acidity of the vinegar can actually damage the rubber components in the compartment.
If you like the idea of using vinegar, an even safer bet would be to place a small cup of vinegar in the top shelf of your dishwasher, rather than pouring it directly into the rinse aid compartment if you're unsure of whether or not it could harm your appliance.
This detergent recipe will SAVE YOU MONEY. You'll laugh every time you pass by those expensive detergent tabs. If I were to guess how many "washings" I get out of the recipe, I would say 3-4 weeks worth. It really just depends on how often you run your dishwasher. I normally run mine once a day.
So, happy washing. I hope you try this recipe. I'd love to hear about your results in the comments!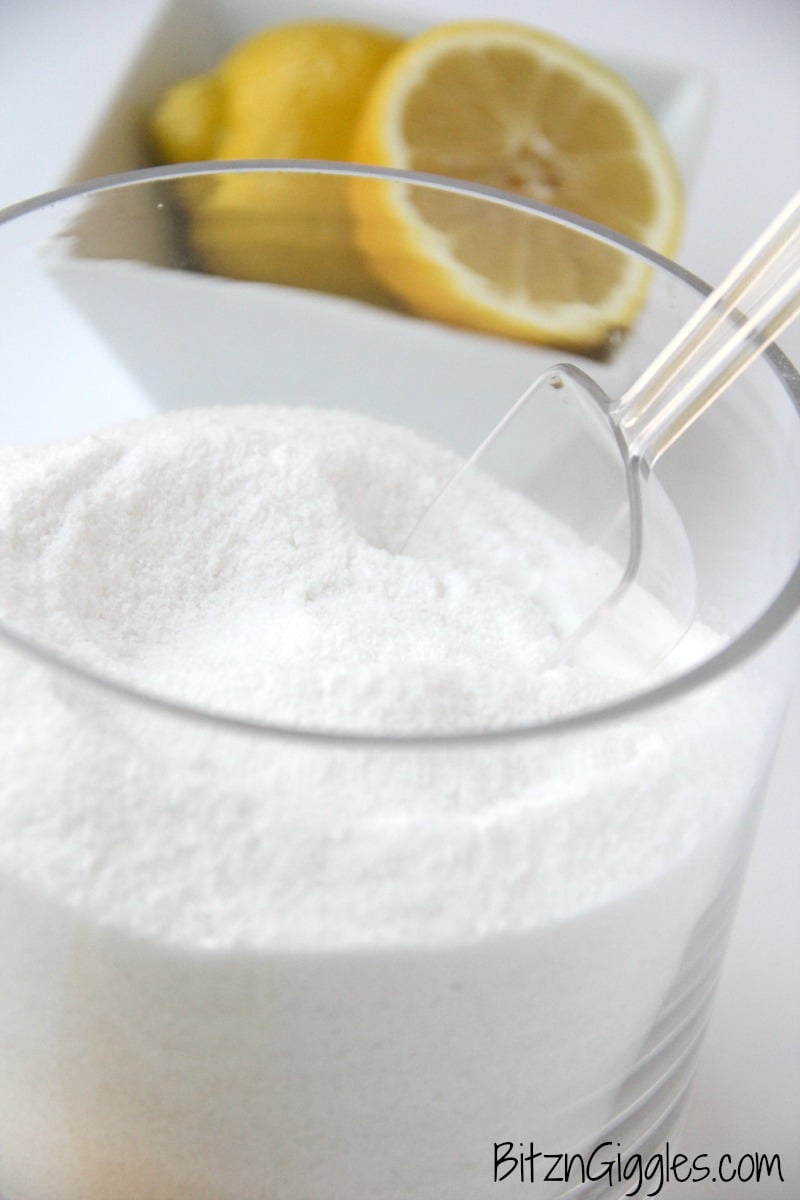 (Visited 23,395 times, 1 visits today)