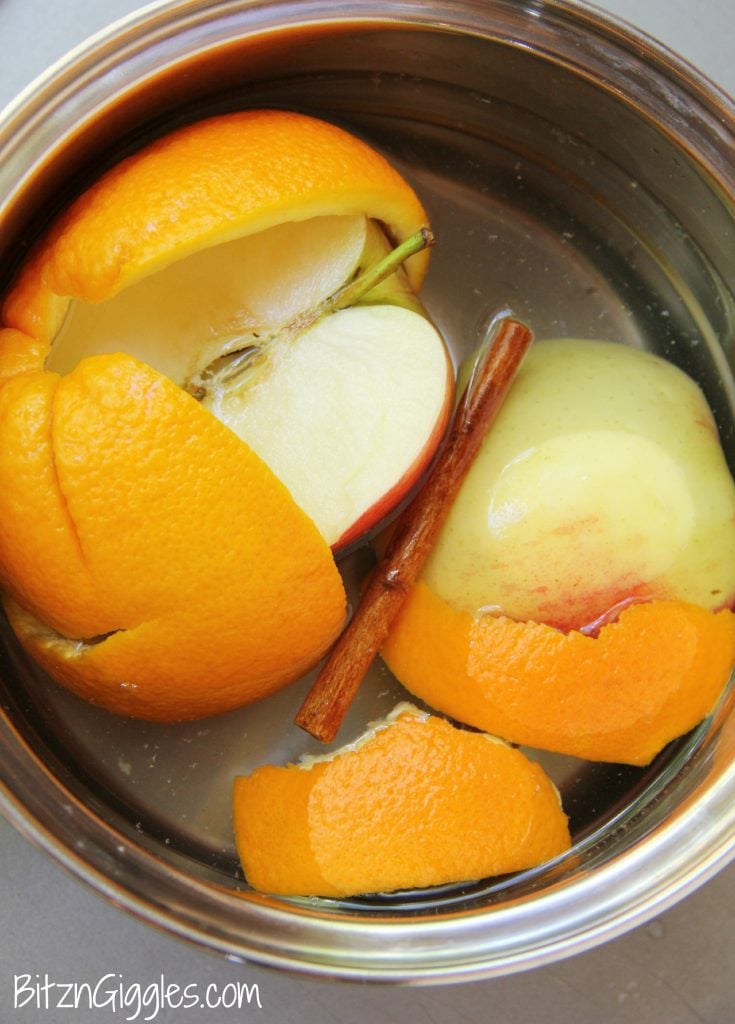 I'm not so sure I'm ready for autumn to be here yet. I'm still hanging on for dear life to whatever warmth might be left here in Wisconsin. Our last winter was just so long and harsh, I'm pretty sure I almost didn't make it through. The Farmer's Almanac is predicting another winter just like last year so I guess I should start preparing. Because our family spends so much time inside during the cold fall and winter months our home needs to be cozy, warm, comfortable and of course smelling absolutely wonderful. That's why today I'm sharing this DIY Simmering Potpourri recipe.
You really can start with whatever ingredients sound good to you. Here's what I threw into my simmer pot:
6 cups water
The peel from 1 orange
1 apple cut in half
3 cinnamon sticks
For some reason I didn't have any cloves or anise on hand or I would have thrown that in there too!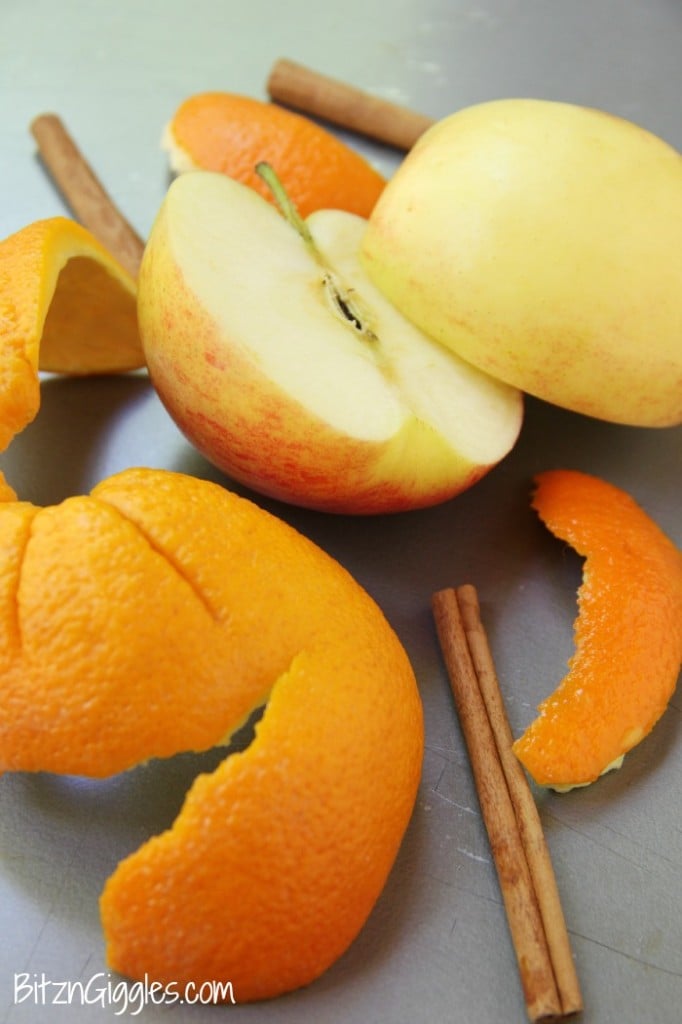 Did you know that you can also simmer those scented pine cones you find in the stores during the holidays? You can! And if I would have had a couple of those, I would have thrown them in there, too!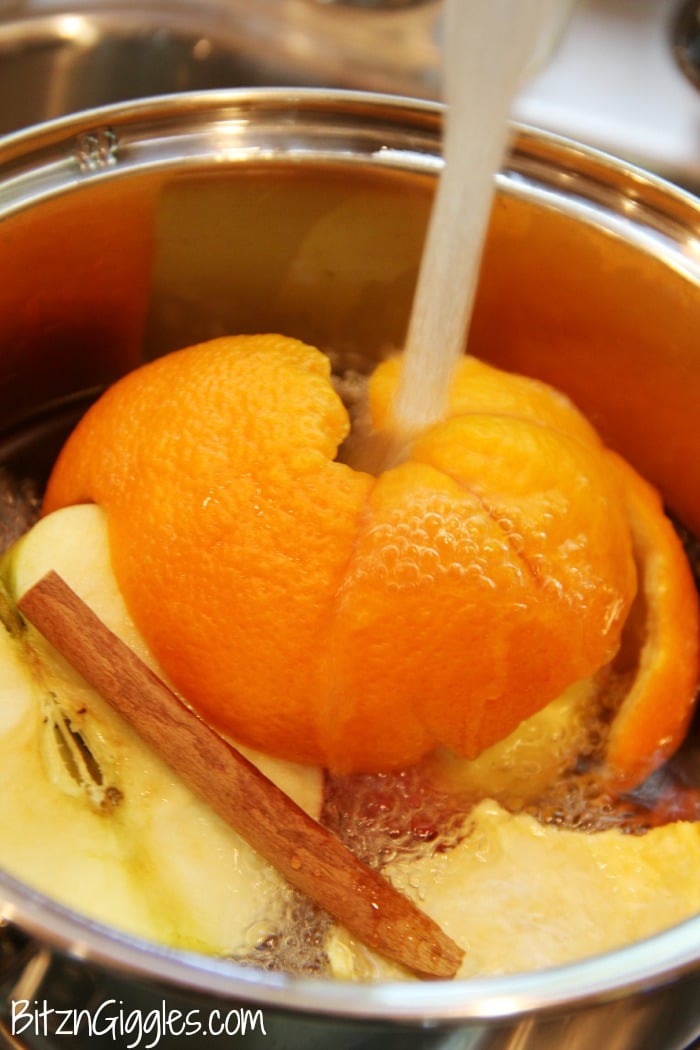 The awesome thing about this potpourri is you can make it whatever you want it to be! Throw in ingredients that appeal to you! Closer to winter, I like to throw cinnamon and vanilla together. Yumm! So good.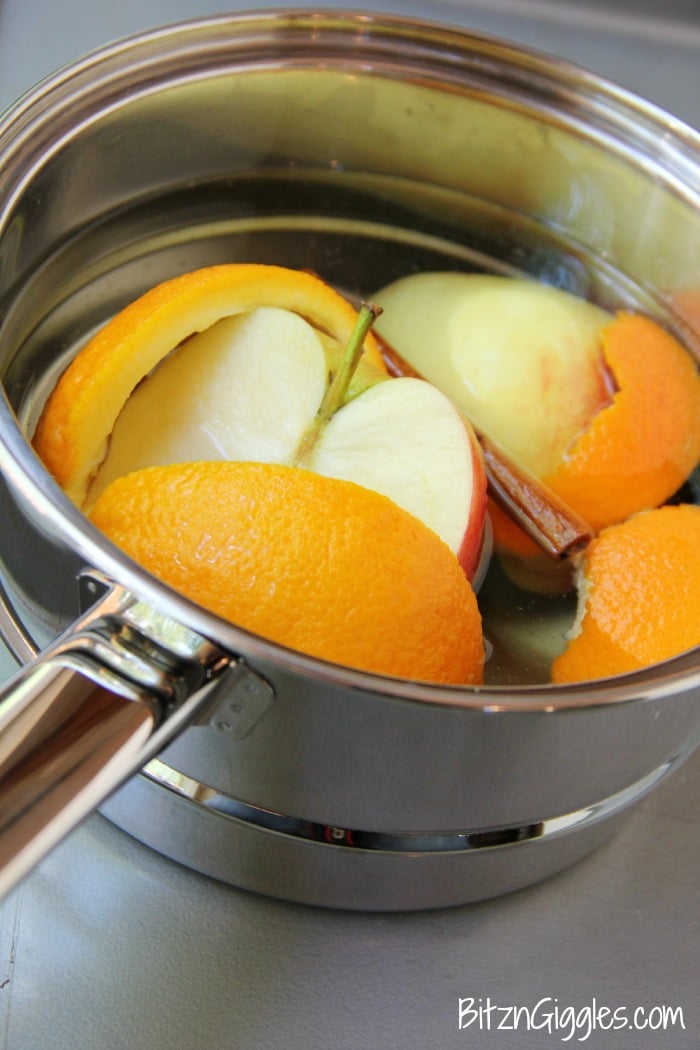 Once you start simmering this on the stove, you'll just be in heaven. When I started warming mine the kids ran up from downstairs wondering what I was baking. To their dismay, there were no fresh baked goods. Just peels and fruit in a pot on the stove. How disappointing.

Well, disappointing to the kids. Not to me. This potpourri is wonderful and it actually got me feeling a little bit better about fall approaching. Feeling better, but still not totally okay with it. How about you? How do you prepare for the cooler autumn and winter months?
(Visited 7,737 times, 1 visits today)