Easy Fudge Recipe – Two-ingredient creamy fudge made with chocolate chips and your favorite gelato or ice cream!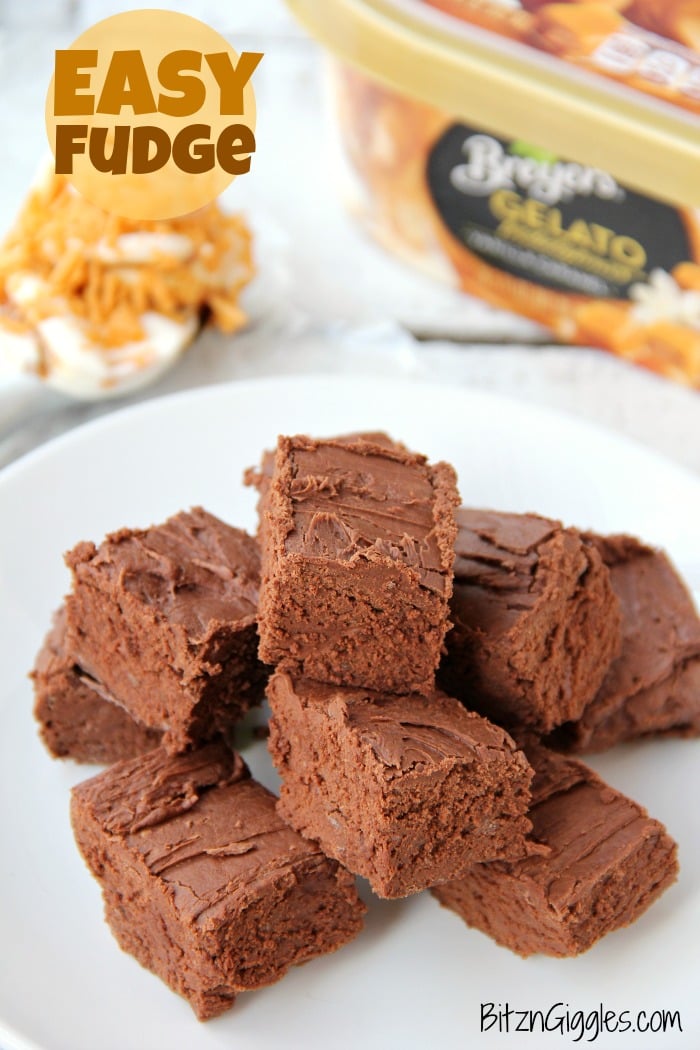 Is anyone feeling a little overwhelmed right now? It's okay. Raise your hand. . .and join the rest of us. The holidays are upon us, projects at work are aplenty, housework continues to persist, and our to-do lists just grow longer and longer.
Even the days that Josh and I are both working from home, it's not uncommon for us to not cross paths until the very end of the day. Last week I looked at him and said, "We just need to slow down."
We agreed that we were long overdue for some quiet time. Just us. No kids. No dog. Just us. We made arrangements for the kids and dog and decided that our special date night was just going to be spent. . .at home. I made a really special meal. We had lobster, balsamic asparagus and this delicious fudge for dessert.
I know you're all here for the fudge, so I'll cut to the chase. This easy fudge recipe is literally TWO ingredients, and it's so simple to make. Want to hear how I did it?
The star of this recipe is Breyers® Gelato Indulgences™. Did you know there are over 10 delicious flavors to choose from? I chose the vanilla caramel for my fudge, but you can choose any of the delicious flavors that sing to YOU!
Have you ever seen anything so delicious in your life? When you take the lid off the container, it looks like this. The curls, the caramel sauce. Seriously, it looks like this.
It's a trio of textures: creamy gelato, luscious sauce and gourmet toppings. Wow. Just wow. The toughest part about making this fudge is restraining yourself from gobbling up all of the gelato before mixing it with the chocolate!
The whole process for this easy fudge recipe is so simple.
Melt the chocolate chips, add the gelato, spread the mixture into a pan, refrigerate for an hour and watch the magic happen.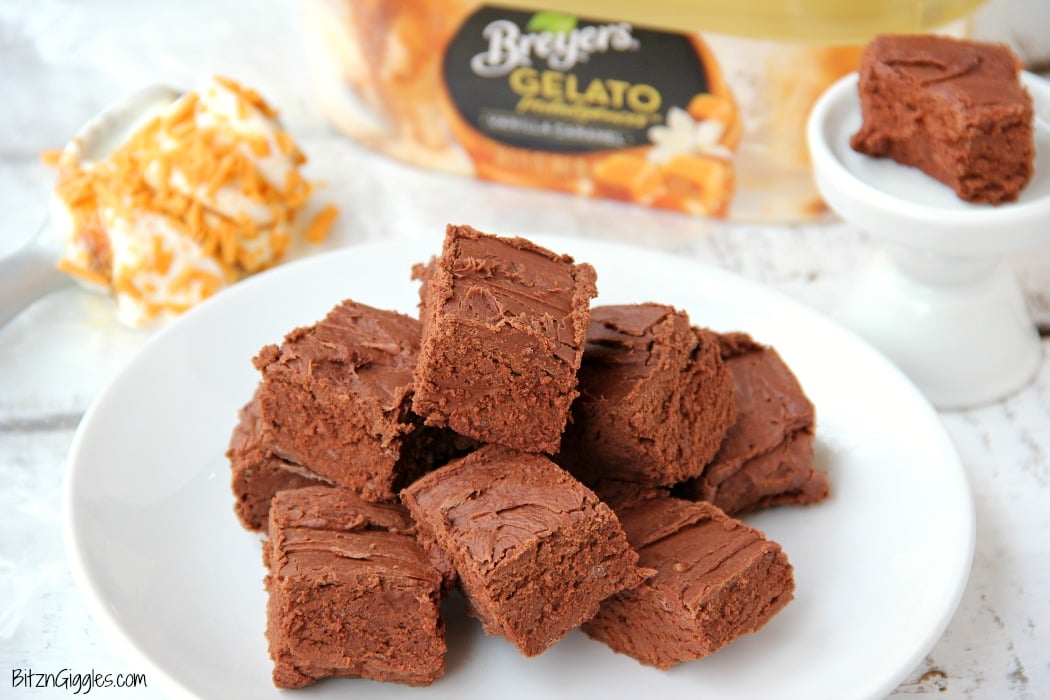 What a fabulous way to end a special meal. It felt so good just to unwind a bit. Relax. Breathe. Talk about how we plan to tackle the weeks ahead. We just needed that time together. I found that if you just sit down, relax and talk about things with someone you love. . .they don't seem so overwhelming anymore.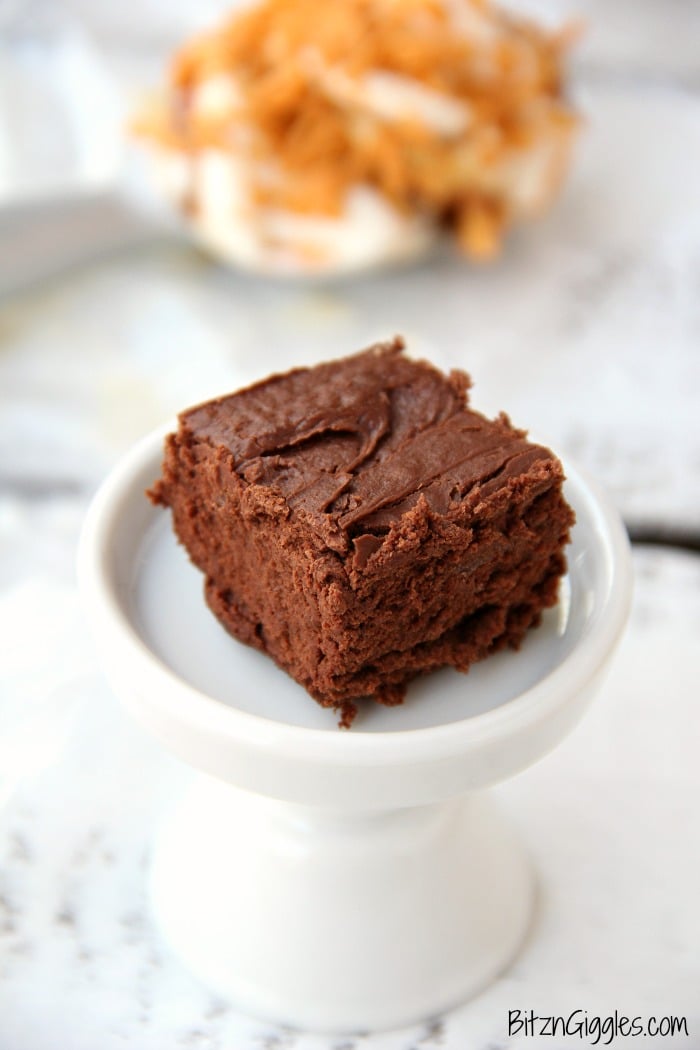 Whatever needs to get done, we'll get done together. . .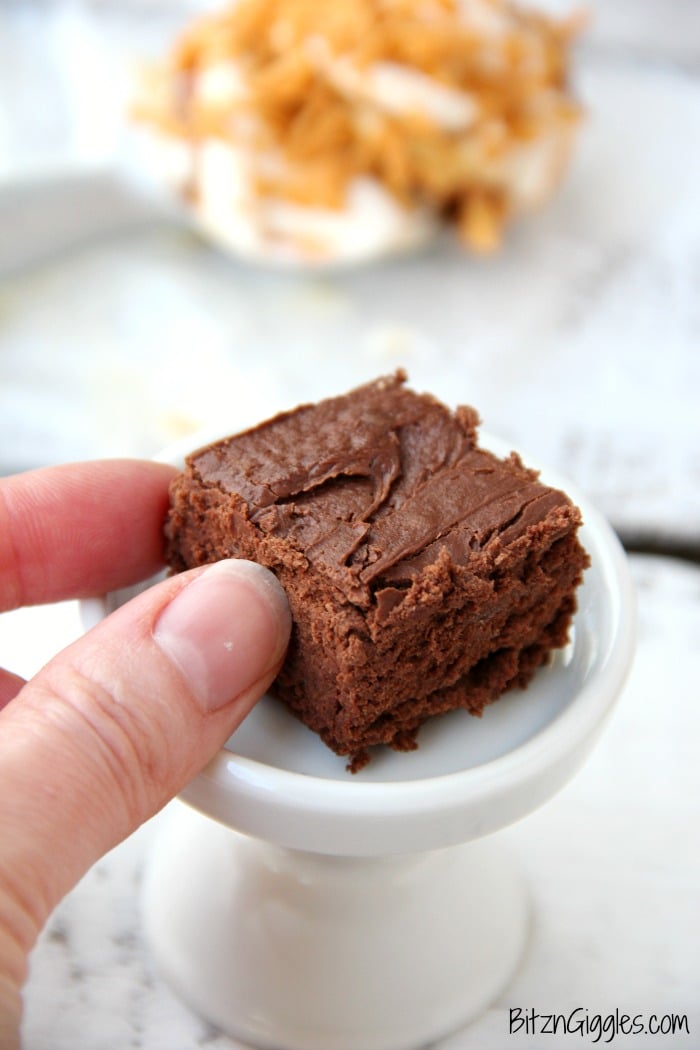 . . .right after I eat one more piece of this fudge.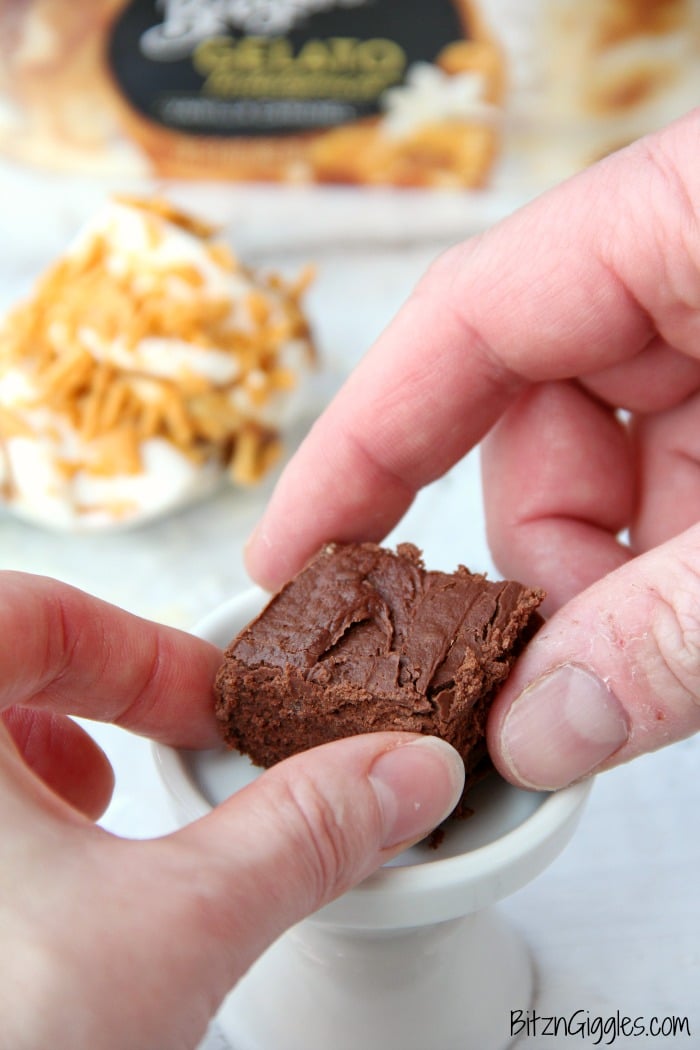 Correction. After WE eat one more piece of this fudge. 😉
For more delicious and decadent frozen desserts, join Breyers® on Facebook, Pinterest and Twitter!
Easy Fudge Recipe
Easy Fudge Recipe – Two ingredient creamy fudge made with chocolate chips and your favorite gelato or ice cream!
Ingredients
24 ounces semi-sweet chocolate chips
1 1/2 cups Breyers® Gelato Indulgences™ (your choice of flavor)
Instructions
Take the gelato out of the freezer and allow it to begin to thaw.
Line the inside of an 8×8 pan with aluminum foil and spray with nonstick spray.
Place the chocolate chips in a microwave bowl and warm in microwave, stirring every 30 seconds or so until it is melted and smooth. Take care not to overheat.
Add the softened ice cream to the chocolate and stir until well-combined. The mixture will begin to harden a bit.
Return the bowl to the microwave for 25-30 seconds or until the mixture is smooth.
Pour the fudge evenly into the pan and refrigerate for 1 hour.
After the fudge is set, lift the foil out of the pan and cut into small squares.
The fudge can be stored at room temperature in an airtight container for up to two weeks.
This is a sponsored conversation written by me on behalf of Unilever Ice Cream. The opinions and text are all mine.
(Visited 4,468 times, 1 visits today)