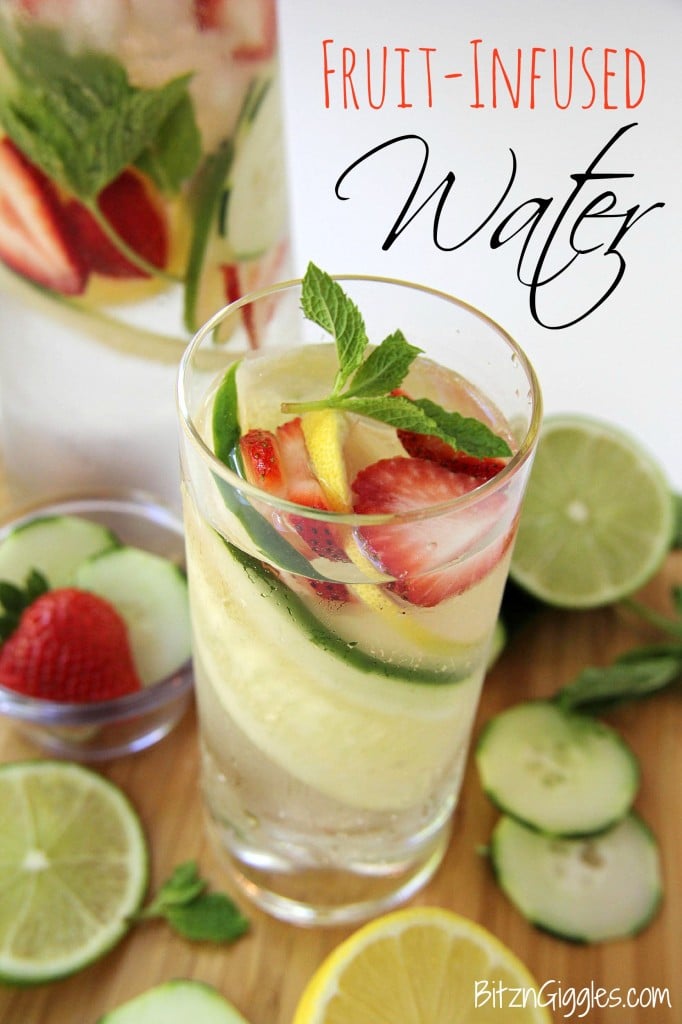 I think I'm still recovering from the 4th of July. I'll be the first to admit I probably didn't need the corn-on-the-cob, burgers, s'mores and other delicious indulgences I gave into the past few days, but I will also admit that I thoroughly enjoyed it. Now, it's time for some detox. This Fruit-Infused Water is my saving grace after a weekend like the one I just had.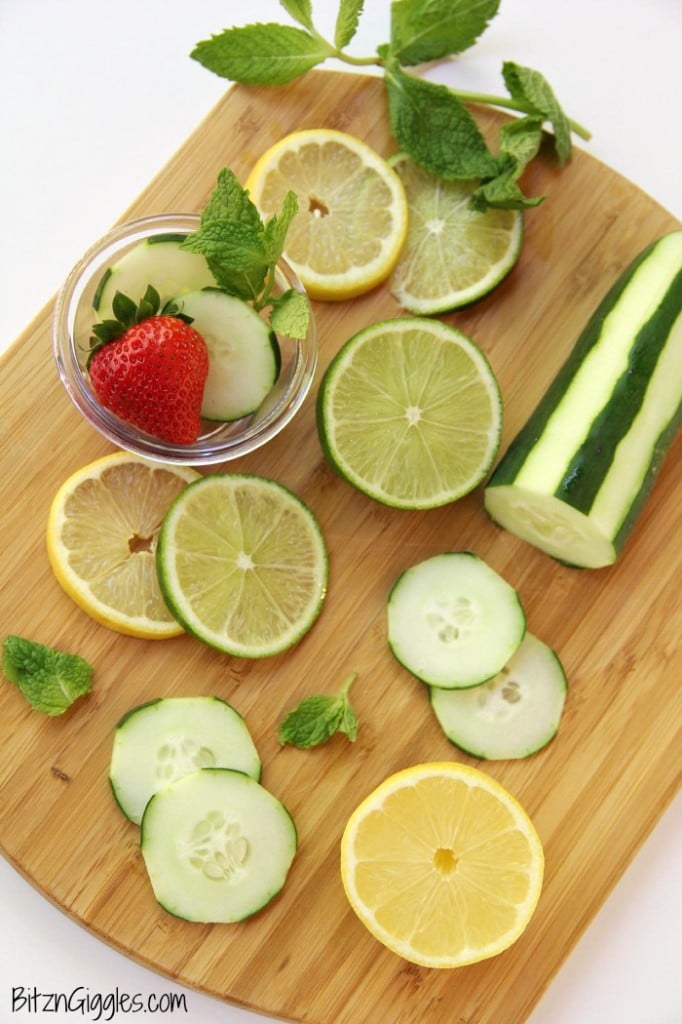 Fruit-infused water not only tastes great, but it does some wonderful things for your body, too. The combination of cucumbers, lemons and limes can actually help with hydration, digestion and appetite control.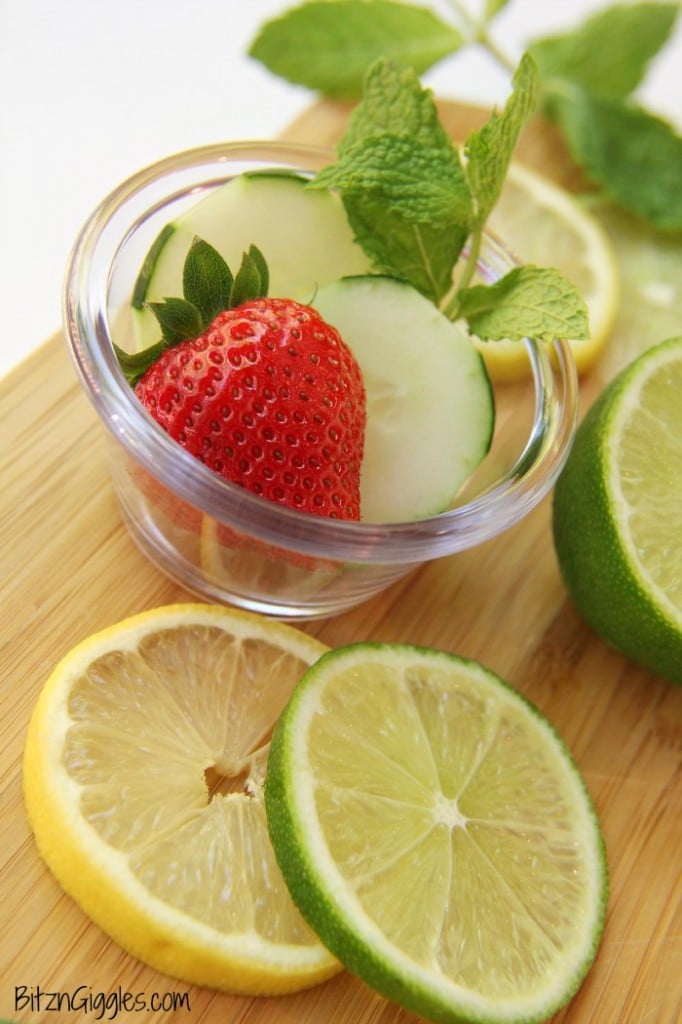 I often throw some beautiful strawberries in there, too – just for good measure. And with strawberry season at its peak right now, how could I leave them out? That's just nonsense.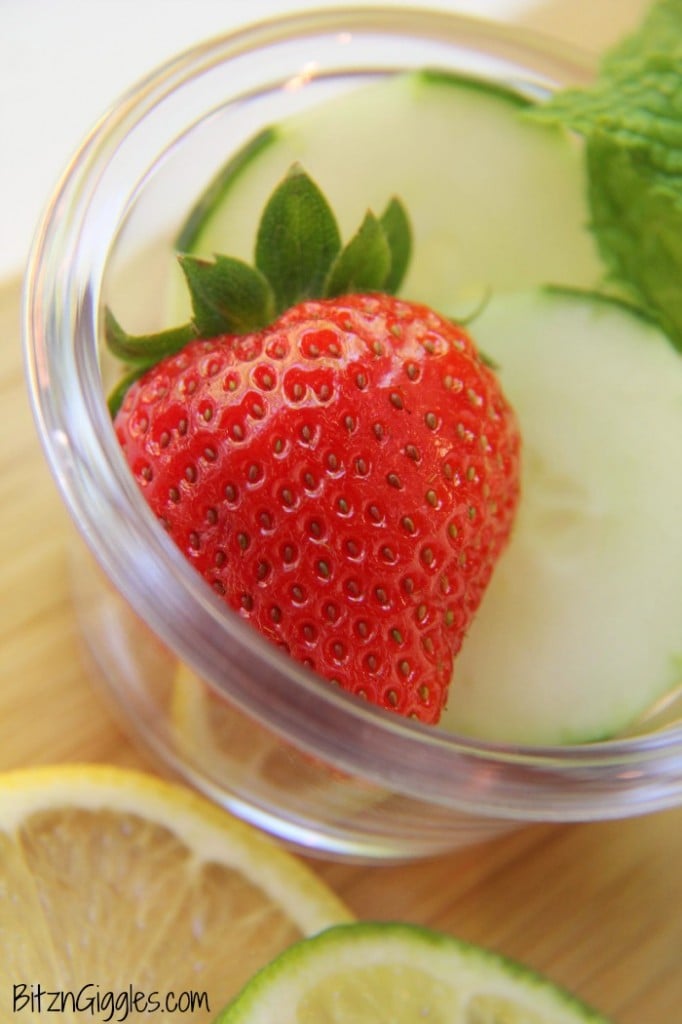 I can tell you right now that I'm not a big water drinker. I definitely drink more water in the summer than the winter for sure. I'm positive it has to do with my activity level. I love being outside in the summer so I'm always running around. Obviously it makes me more thirsty and my body craves the hydration. But, I need to be thirsty in order to drink. Is that weird? I see some people drinking what seems to be gallons of water a day and I can't for the life of me figure out how they do it.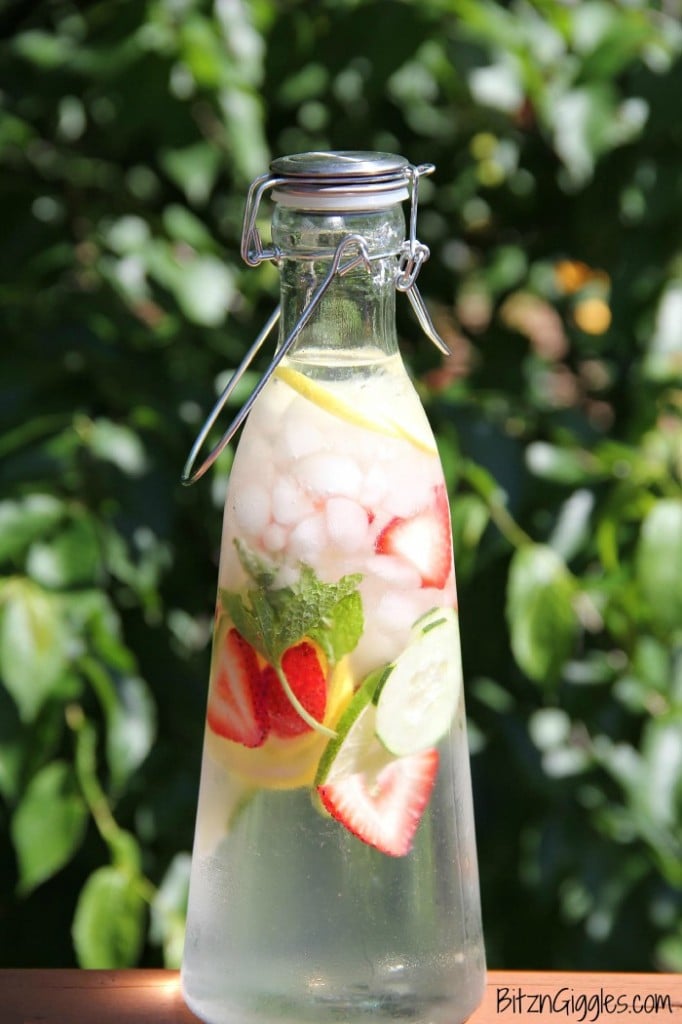 So, to get my water in and flush out the toxins, I make my water pretty and tasty with natural, fresh fruit.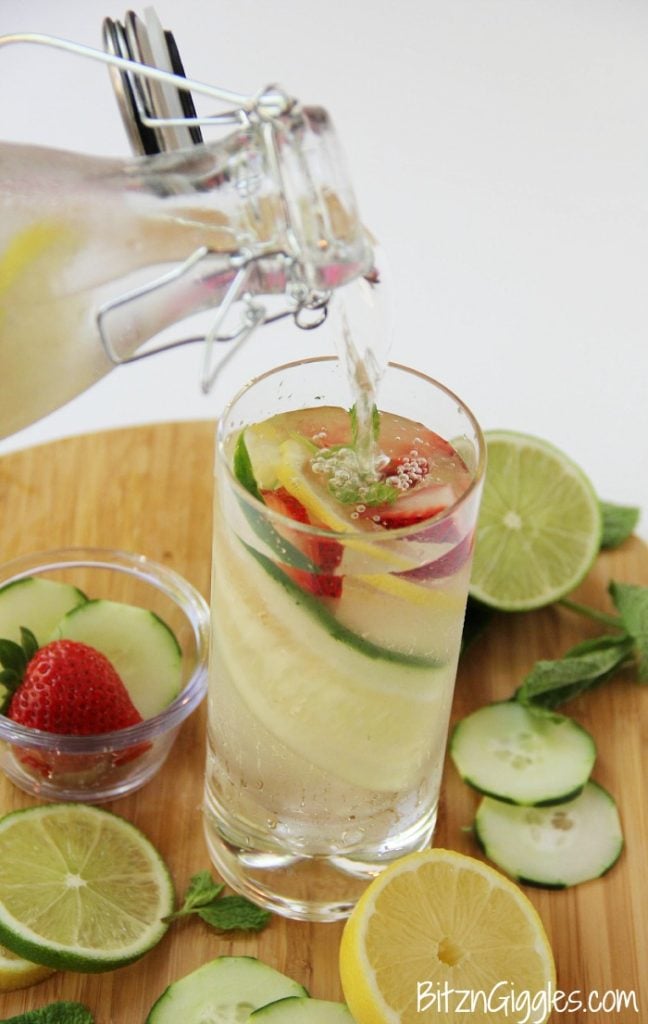 It just makes more sense to me. I like to know what I'm drinking and I'm not always real enthused to buy store-bought flavored water. When I flavor my water naturally, I know what I'm putting in it and it makes me feel good inside and out.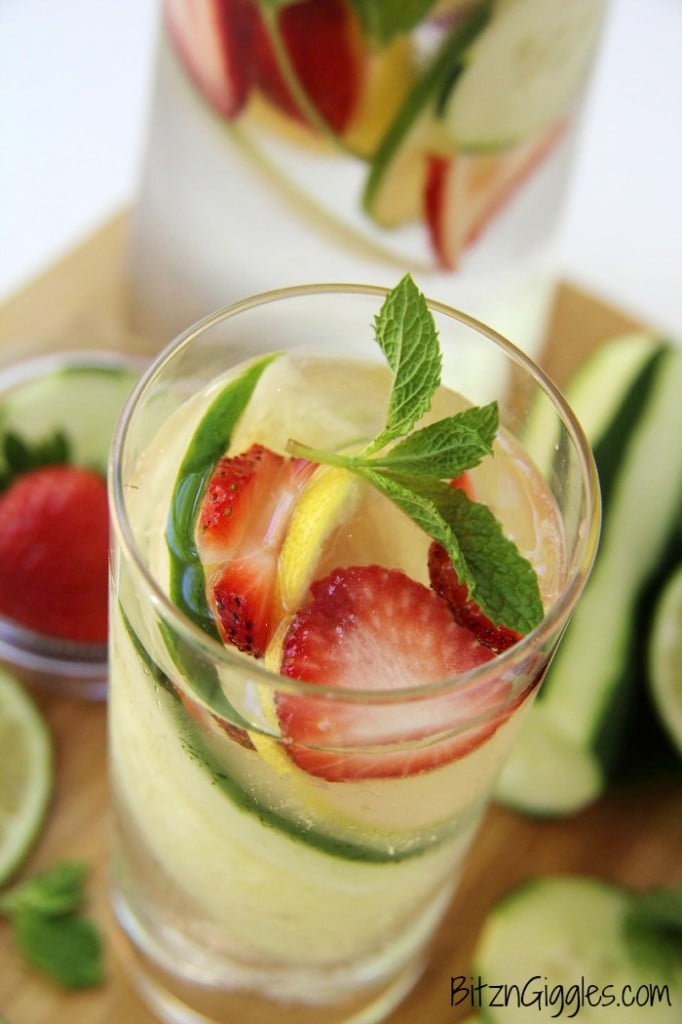 I love to throw my water and fruit into a pitcher in the evening. When I wake up the next morning, my water is ready to go. It's just so much more fun than plain, old water. Believe it or not, you can actually taste the flavor of each fruit you throw in the pitcher. It's so much fun to experiment with different flavors and combinations.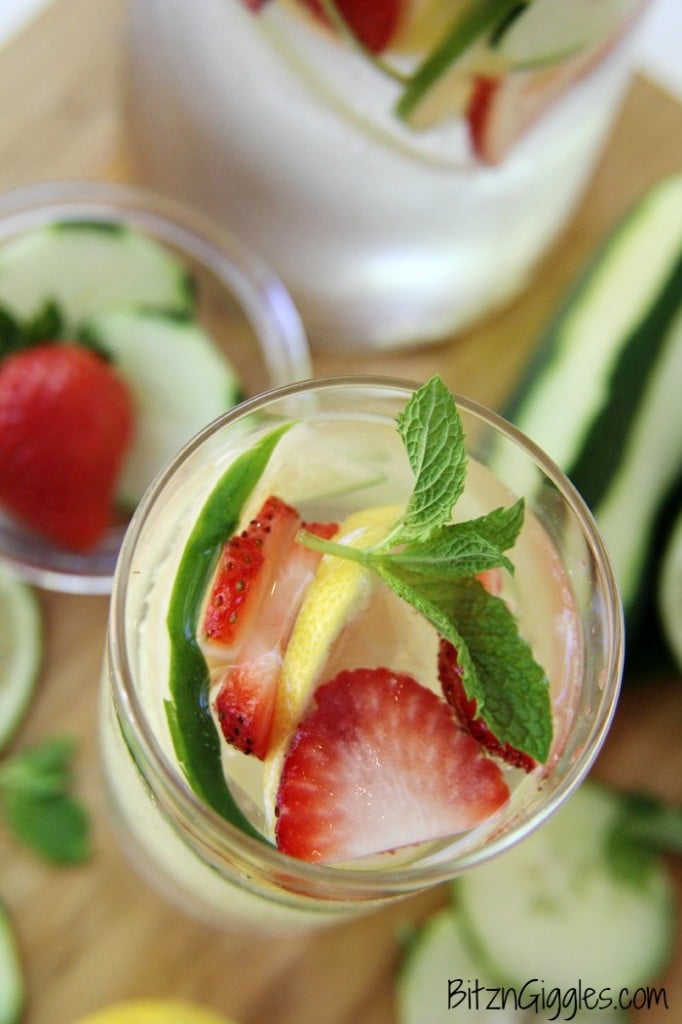 If you're ready for a new twist on the way you drink your water during the day, infuse it with fruit. It looks absolutely beautiful in the summer. Anyone who sees you drinking it will (without a doubt) ask you about it, and before you know it, you'll be sharing your fruit-infused concoction with the rest of the neighborhood. At least that's how it goes around here where I live.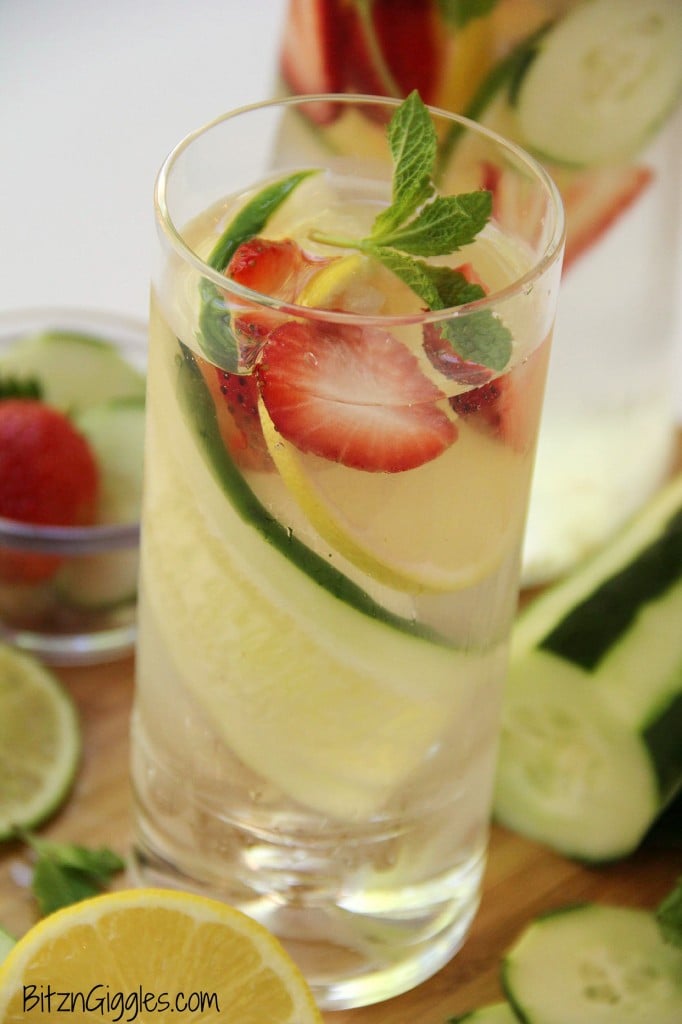 So, this week I'm enjoying sippin' on this beautiful water as I try to get my eating back on track. The weekend may have thrown me off a bit but with my fruit-infused water in hand, I'll be back to my regularly scheduled program in no time! Have you tried fruit-infused water before? What's your favorite flavor combination?
Fruit-Infused Water
Naturally-flavored water that's not only beautiful, but delicious and good for you, too!
Ingredients
2 quart pitcher
1 lemon
1 lime
1/2 cucumber
6–7 strawberries
mint leaves (optional)
ice cubes
water
extra fruit for garnish
Instructions
Slice the lemon, lime, strawberries and cucumber and place into pitcher.
Fill the pitcher with water and let set in the refrigerator for at least an hour (preferably overnight).
When ready to serve, pour water into a glass, garnish with a bit more additional fruit and top off with ice.
Nutrition
Calories: 97
Sugar: 10
Sodium: 29
Fat: 1
Saturated Fat: 0
Unsaturated Fat: 0
Trans Fat: 0
Carbohydrates: 27
Protein: 3
Cholesterol: 0
(Visited 3,451 times, 1 visits today)