Sometimes I just crave something light. And often when I get those cravings, I think of fish. Is that weird? I love a mild, white fish. Most of the time it's cod, but today, I'm sharing another delicious white fish, orange roughy. Have you ever tasted orange roughy? It has many of the same characteristics of cod. In my opinion, it's actually a bit more delicate than cod.
If you're a fan of cod, you have to try out my Poor Man's Lobster recipe. It's one of our family's all time favorites. It's truly delicious and so simple to make. All of the recipes I share here on the blog are simple, and this orange roughy is no exception. These light fillets are dipped in butter, dredged in a bread crumb and Parmesan cheese mixture, sprinkled with parsley and placed in the oven for 15-20 minutes.
You're left with a flavorful, crunchy coating on the outside and a moist, fresh, flaky mild-tasting fish on the inside. If you're looking for a healthy, easy, delicious meal, look no further. This orange roughy is a winner each and every time.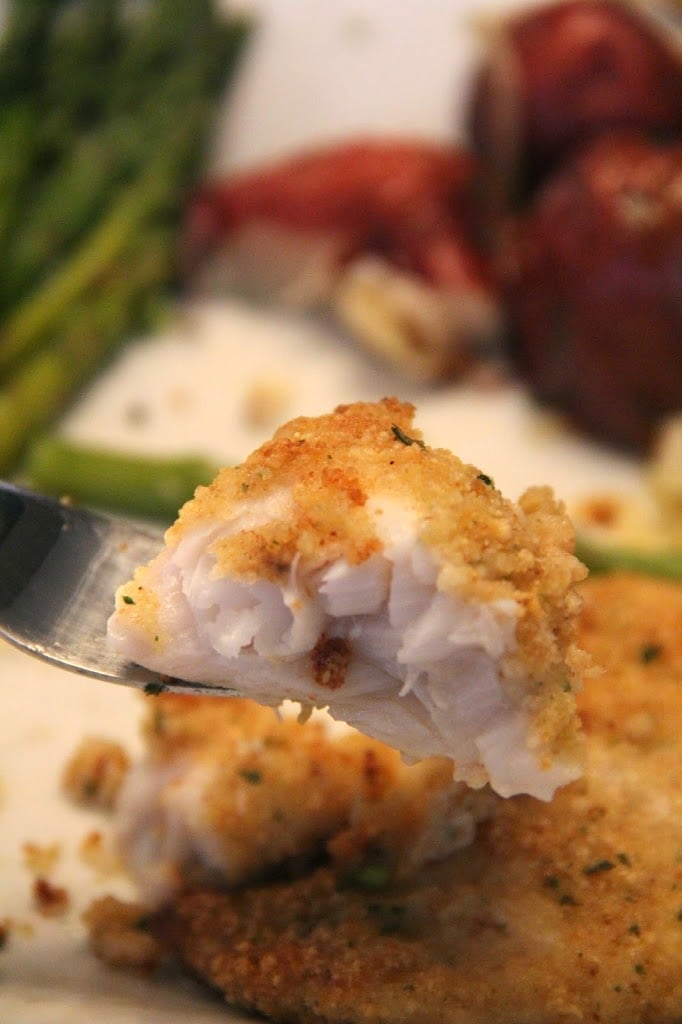 Garlic Parmesan Orange Roughy
Ingredients
1 lb. orange roughy fillets
1/4 cup Garlic & Herb Progresso bread crumbs
1/4 cup Parmesan cheese
1 teaspoon garlic powder
1 teaspoon salt
1/4 cup melted butter
1 tablespoon fresh or dried parsley
Instructions
Preheat oven to 400 degrees Fahrenheit.
In a shallow pan, mix the bread crumbs, Parmesan cheese, salt and garlic powder.
Coat a baking dish with nonstick cooking spray.
Dip the fillets in the butter and dredge in the crumb mixture.
Arrange the fillets in a single layer in the baking dish and sprinkle with parsley.
Bake for 15-20 minutes or until the fish flakes easily with a fork.
(Visited 60,490 times, 1 visits today)