Meat and Seafood Temperature Guide – What a lifesaver this FREE printable is when cooking in the kitchen or grilling out on the patio! This is such a great chart to have on hand to reference appropriate internal temperatures for meat and seafood!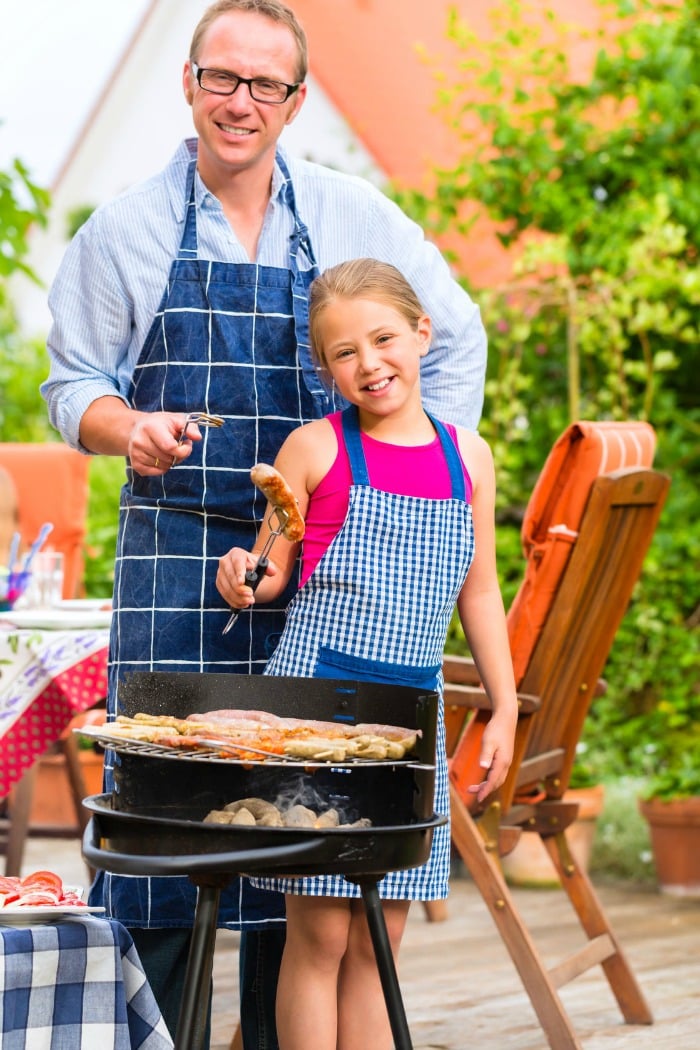 How many times have you scoured the internet, looking for appropriate cooking times for certain meats and seafood? I've done it more times than I can count, and so I thought, "If I'm doing it, others must be, too." There seems to be chart after chart out there offering temperature information, but nothing in a form that can be printed out and saved for later – besides what is on the USDA site. And while I'm absolutely a proponent for eating food that is "safe," I'm not that into chewy steaks that are so well done to the point they taste like cardboard. Nope, not into it (but I do have a delicious steak marinade recipe you'll really be into). 🙂
So, with that being said, the Meat and Seafood Temperature Guide I'm sharing today is just as much for me as it is for you. It DOES NOT follow USDA standards for cooking temps. No professional chef would follow USDA standards 100% of the time, or it's probably a safe bet that their business would go under.
The USDA has changed their numbers several times over the years. You'll find that one of the only meats that I don't mess around with is poultry. Ain't nobody got time for that.
Below is a sneak peek (only first page shown) of the Meat and Seafood Temperature Guide available for download. Download here!
With Father's Day this weekend, this would be such a great gift for Dad! Print a copy out so he can keep it alongside his grilling utensils! This is all about enjoying good food with family and friends. Have a great weekend everyone!
(Visited 5,123 times, 1 visits today)