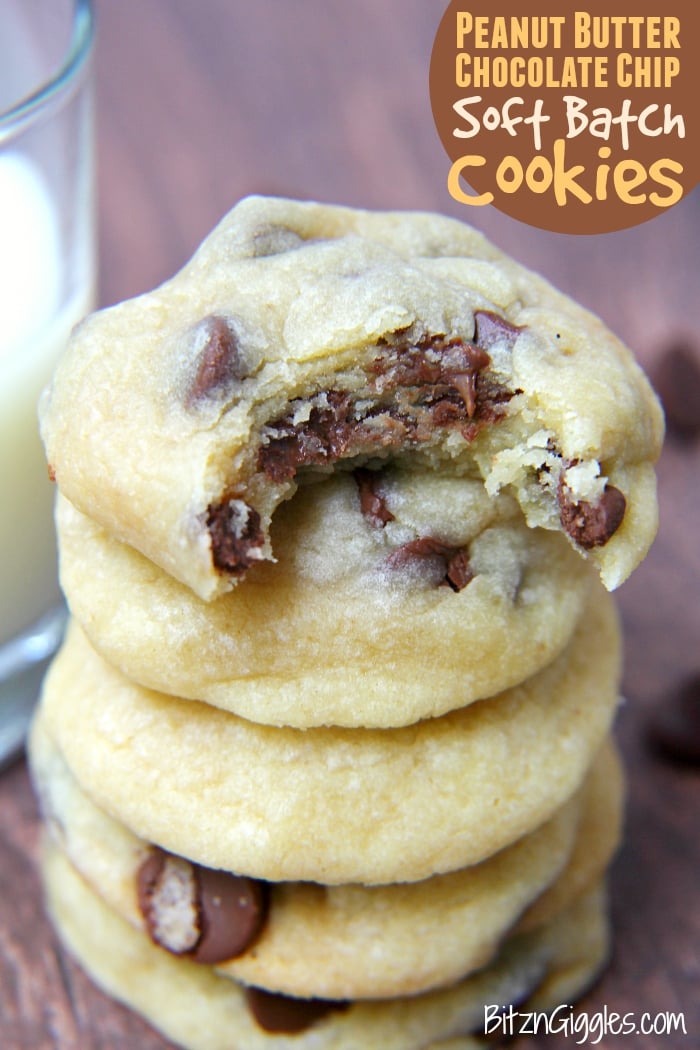 Why is it when fall rolls around I start thinking about cookies, and cakes, and cupcakes. . .well, all baked goods, really? Maybe it's because the weather is cooling off enough to use the oven again or maybe it's because I need to start preparing for my winter hibernation. My neighbors tell me I hibernate in winter and they don't see me again until the spring. Truth? Truth.
It's about this time of year I start preparing the house for my hibernation. I'm on the look out for new candle scents, I'm putting my list together of all the little things that need to be done inside the home (AKA cleaning closets and organizing shelves) and I'm digging out my favorite comfort food cookbooks from the back of the bookshelf. And speaking of comfort food, today we're talking cookies.
A few months ago I was looking for a delicious soft and chewy chocolate chip cookie recipe, and I stumbled across this one from Pinch of Yum. I made a few modifications to her recipe to create these delicious Peanut Butter Chocolate Chip Soft Batch Cookies. . .starting with these heavenly little morsels below.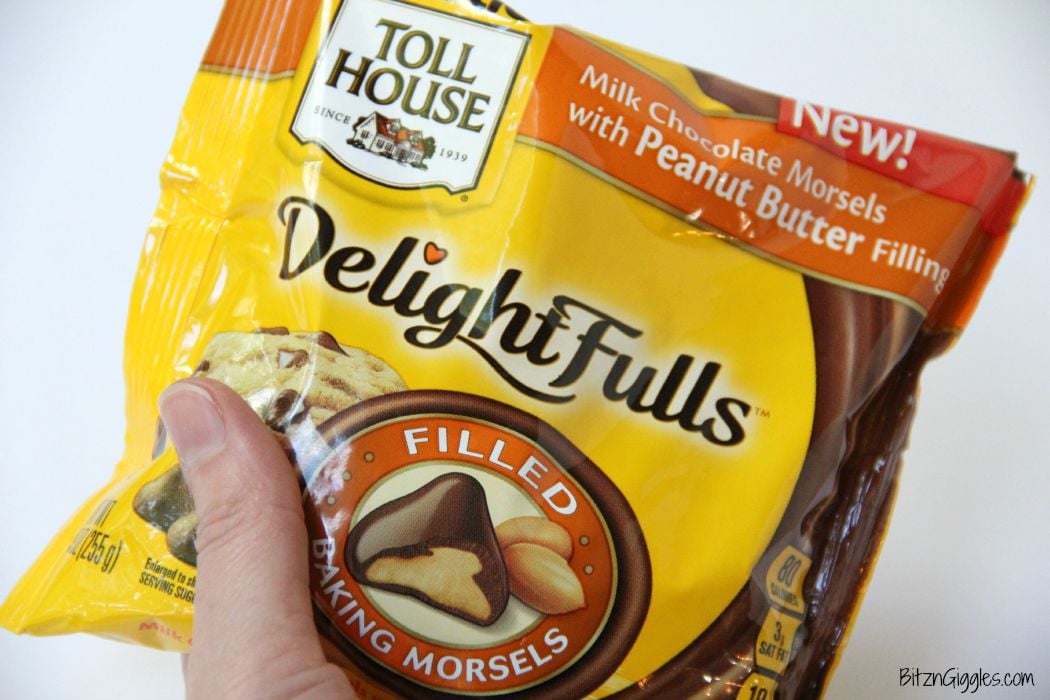 Delightfulls from Toll House. They're peanut butter FILLED chocolate chips. OMG. Yep, you heard me right.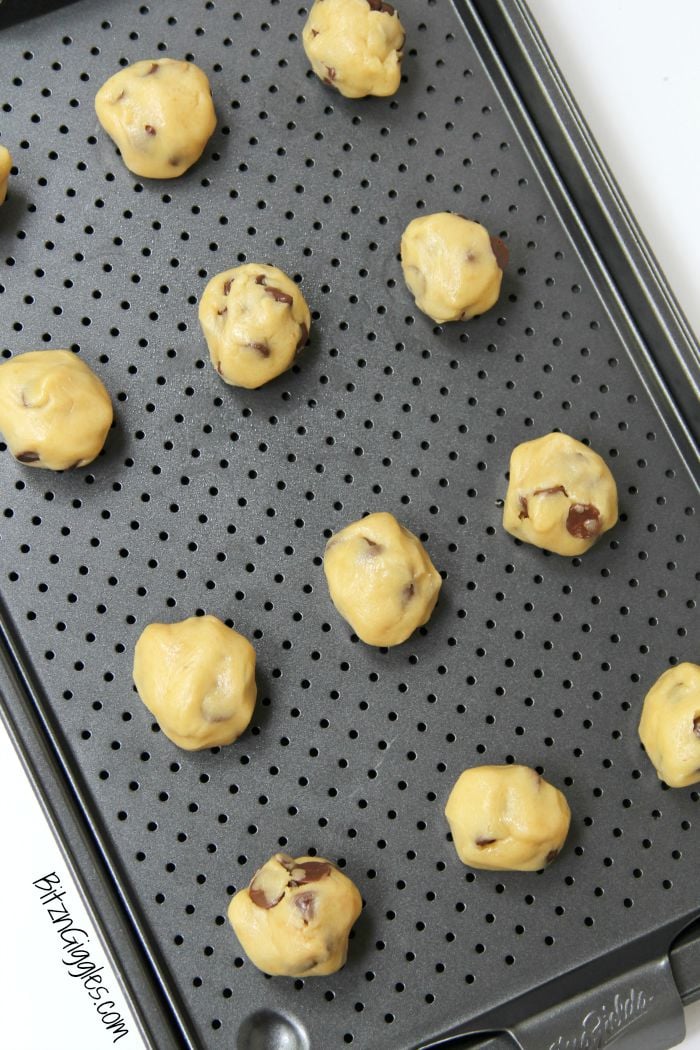 I can't really think of much in this world that tastes better than the combination of peanut butter and chocolate.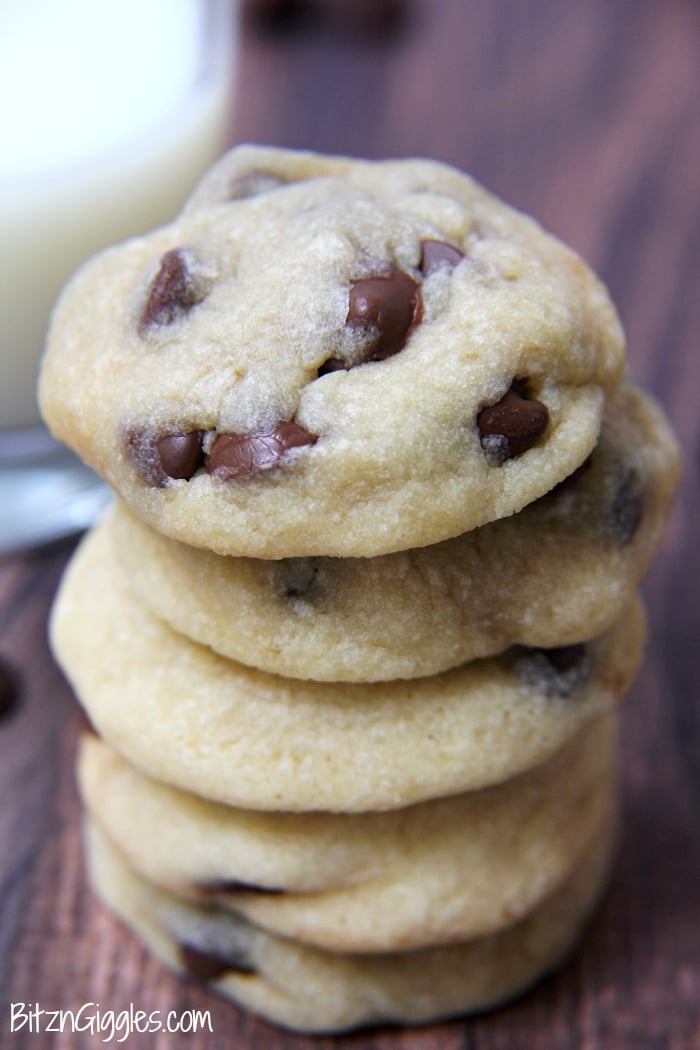 Put it all into a soft, chewy cookie and it's pretty close to heaven on earth. My husband loves SOFT cookies. In fact, he was on a conference call when I brought one of these cookies down to his office with a glass of milk. He came upstairs to the kitchen about 30 minutes later asking me how I could do that to him. What?
"How could you give me only ONE of what I'm thinking are most delicious cookies in the world?" LOL What drama.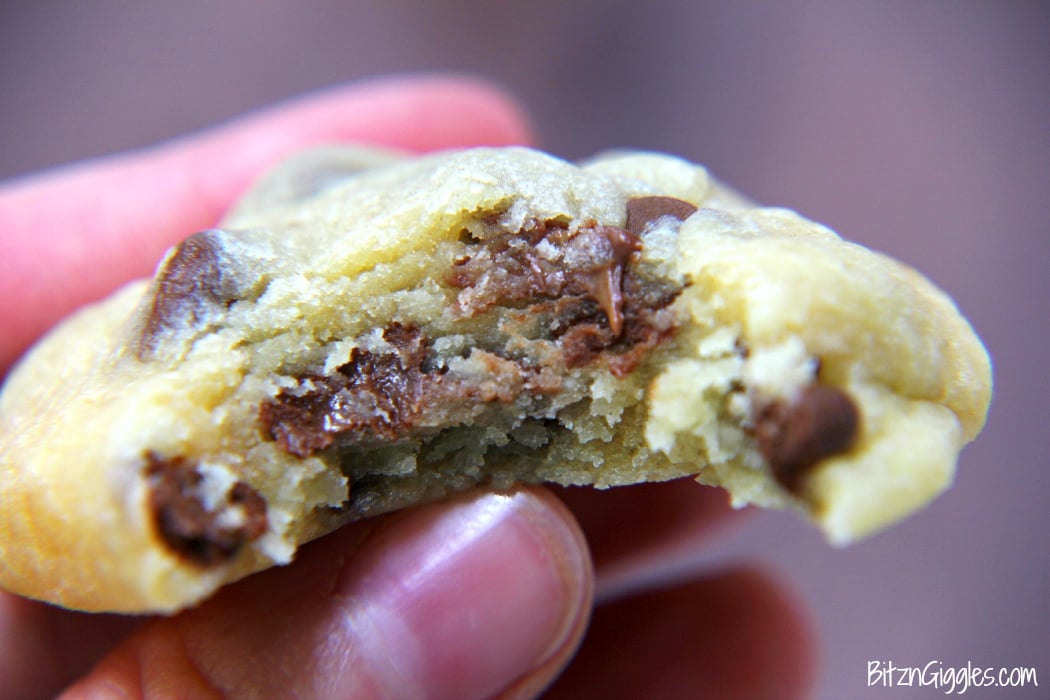 Or maybe his point was a valid one? I mean you can almost taste that soft, chewy, chocolaty center, right?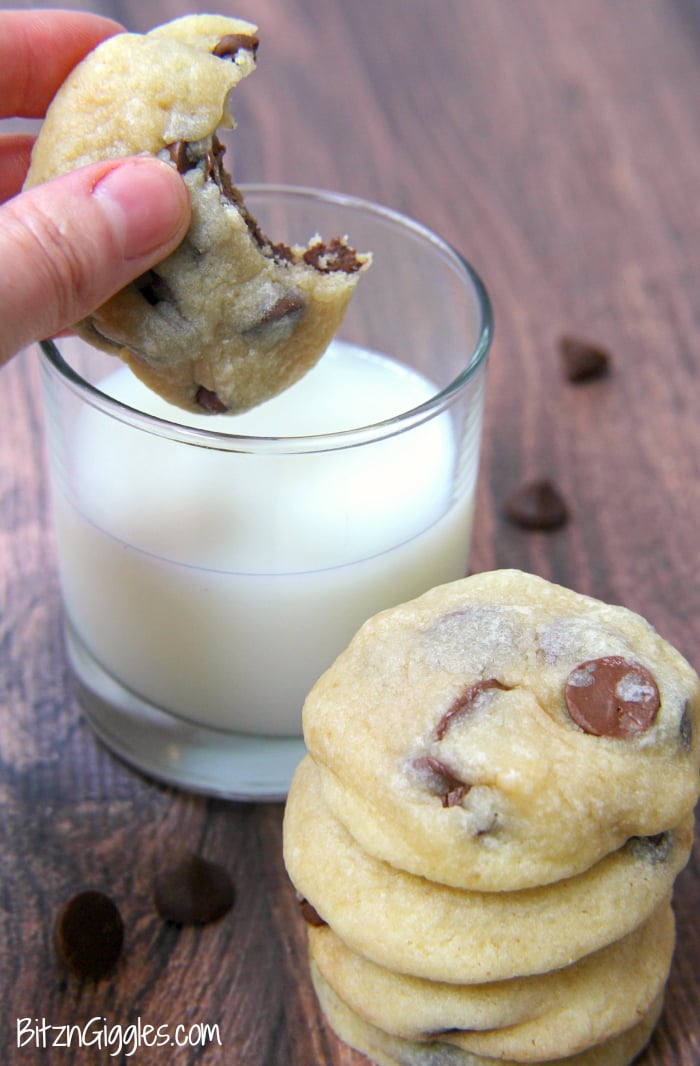 The only cookies I normally dunk in milk are Oreos, but wanna' know a secret? I dunk these. Wanna' know another secret? I ate that entire stack right there.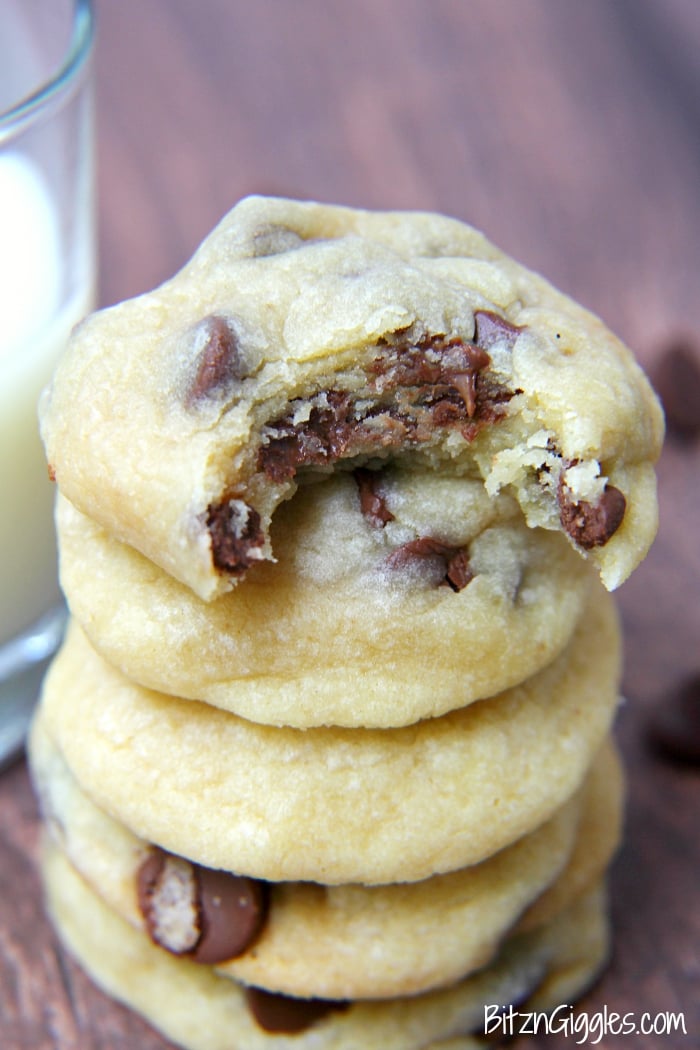 I mean, I touched them all, so it was just the proper thing to do. I'll certainly be making more batches of these beauties to freeze and add to my hibernation stash. If you haven't begun preparing for the winter yet, I highly suggest you start. Per Country Living, the Farmer's Almanac says Winter 2016 is expected to be extra brutal.
If we have lots of cookies in the freezer, we'll push though it, friends. We'll push through.
Peanut Butter Chocolate Chip Soft Batch Cookies
Soft and chewy chocolate chips cookies with a subtle hint of peanut butter deliciousness.
Ingredients
1/2 cup white sugar
1/4 cup brown sugar
1 stick salted butter, softened to the point of melting
1 egg
1 1/2 cups flour
1 teaspoon vanilla extract
1/2 teaspoon baking soda
1/4 teaspoon salt
1/2 cup Tollhouse Delightfulls (Milk Chocolate Morsels With Peanut Butter Filling)
1/2 cup chocolate chips
Instructions
Preheat the oven to 350 degrees.
Using a mixer, combine the butter, white sugar and brown sugar.
Add the vanilla and the egg and continue to beat until just combined.
Add the flour, baking soda, and salt and mix until you can form into a dough.
Stir in the Delightfulls and the chocolate chips.
Roll the dough into 12 large cookie balls.
Bake for 10-12 minutes – they will be pale and puffy.
Remove from oven and allow them to cool on the pan for 30 minutes.
Transfer to a baking rack to cool the rest of the way.
Nutrition
Calories: 3071
Sugar: 241
Sodium: 2250
Fat: 148
Saturated Fat: 91
Unsaturated Fat: 45
Trans Fat: 4
Carbohydrates: 398
Protein: 40
Cholesterol: 468
(Visited 4,352 times, 1 visits today)