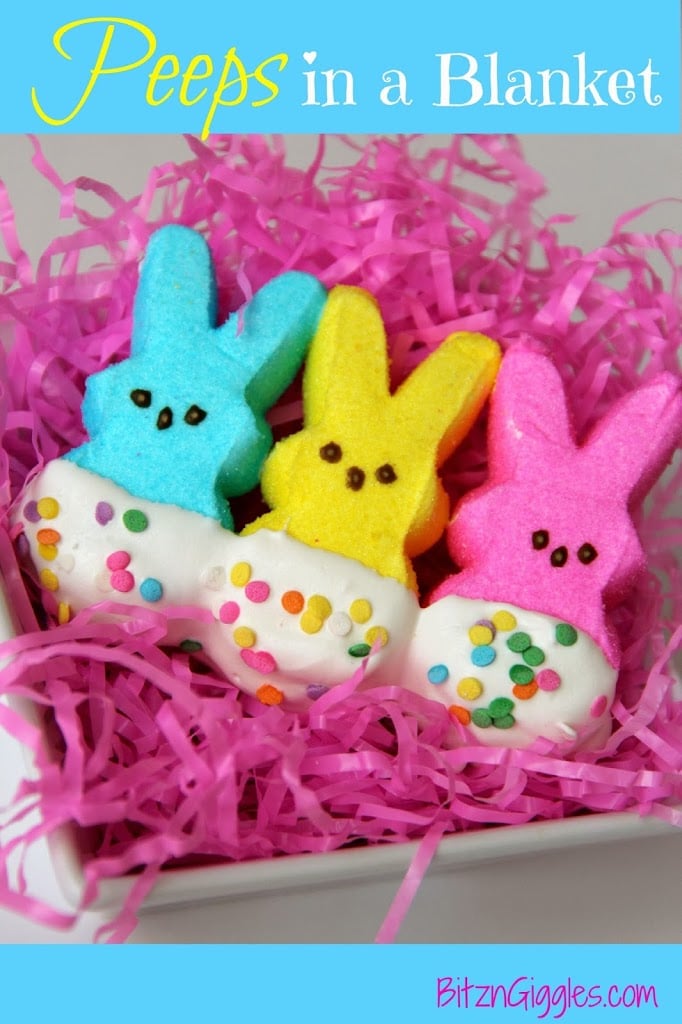 The temperatures around here this weekend were actually tolerable, however, the spring fever set in weeks ago. All I can think about is spring. I was happy to turn the clocks ahead this weekend (well, sort of). It was just one more small sign that warmer weather is somewhere around the corner.
I have Easter on the brain even though it falls later this year. Retail stores take full advantage by tempting us with all of the wonderful colors and candies of the season. And speaking of Easter candies, I thought today it was appropriate to share a treat that screams spring but still reflects the need for blankets and coats this time of year. These adorable Peeps in a Blanket are all about marshmallowy (in my vocabulary, that is a word) goodness.
Here's what you'll need to make these cute, little Peeps in a Blanket:
Ingredients
Bunny Peeps (I wanted to use three different colors)
Confetti sprinkles
Wilton Candy melts (I used marshmallow flavored)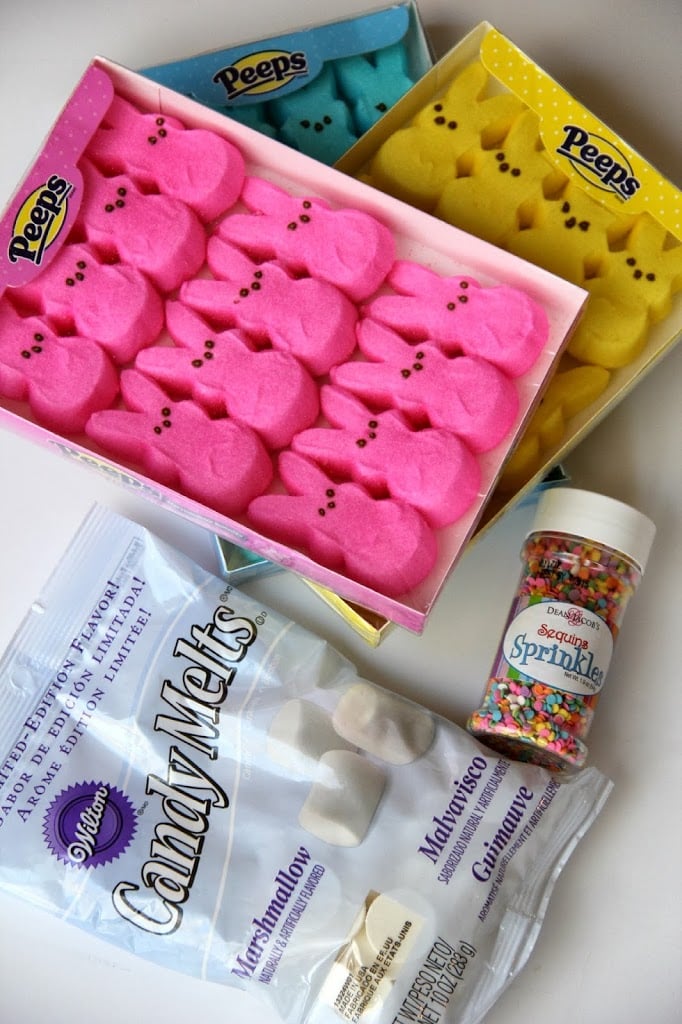 You'll want to begin by pairing up your Peeps. You can either use all of the same color or mix it up. I love bright colors so I went for pink, yellow AND blue. Put them side by side and just kind of press them together so they stick to each other. The candy coating you dip them in later will help secure them, too.
Pour some of the confetti sprinkles in a small dish and then set them aside.
Grab a handful of the candy melts, put them into a microwavable dish and heat them until they are creamy enough to dip the Peeps into.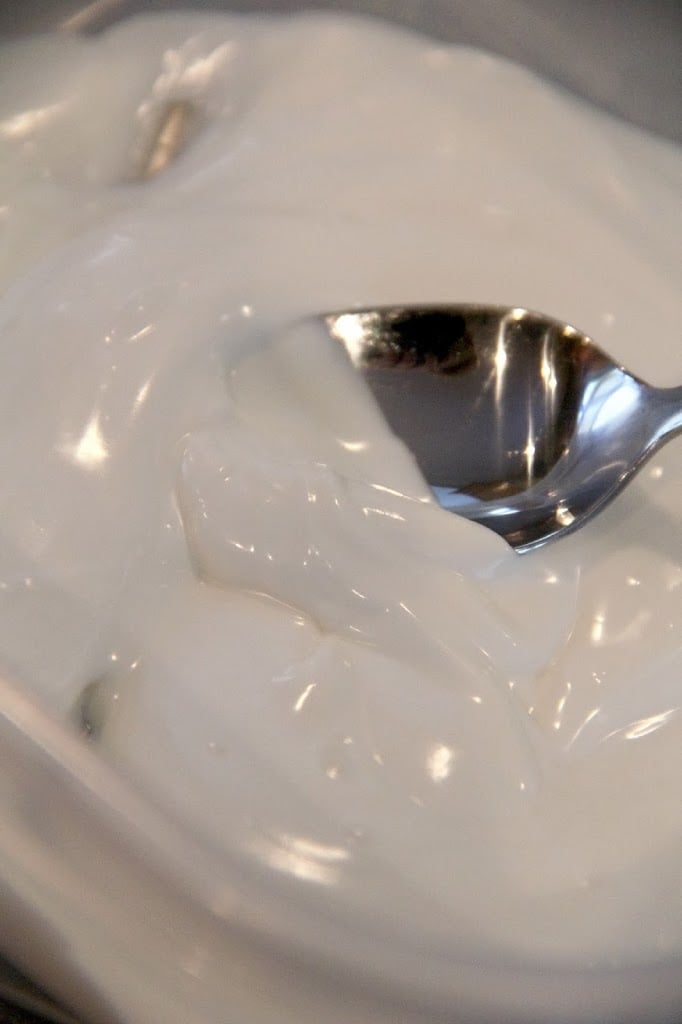 Carefully take your Peep bunnies and dip them into the marshmallow candy cream. To make sure I made a nice "blanket," I also ended up spooning some of the melted candy on top of the bunnies.
Set them on a parchment paper-covered cookie sheet and quickly sprinkle over some of the candy confetti to make it look like their blanket has little polka dots all over it.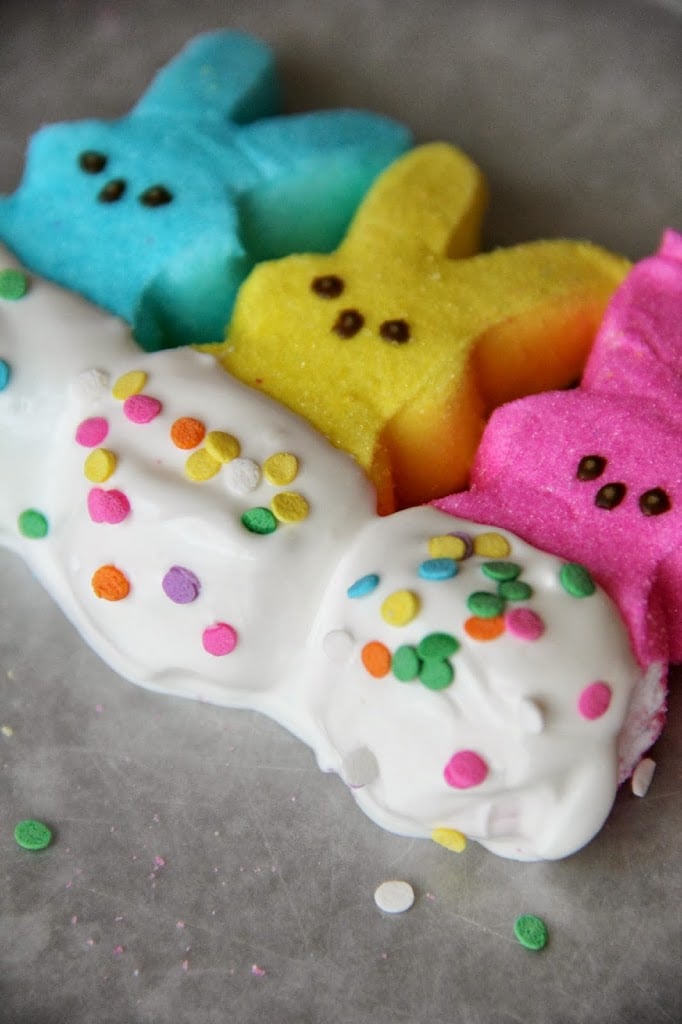 Let the candy covered Peeps set for about 10-15 minutes before transferring them to a air-tight container or Ziploc bag.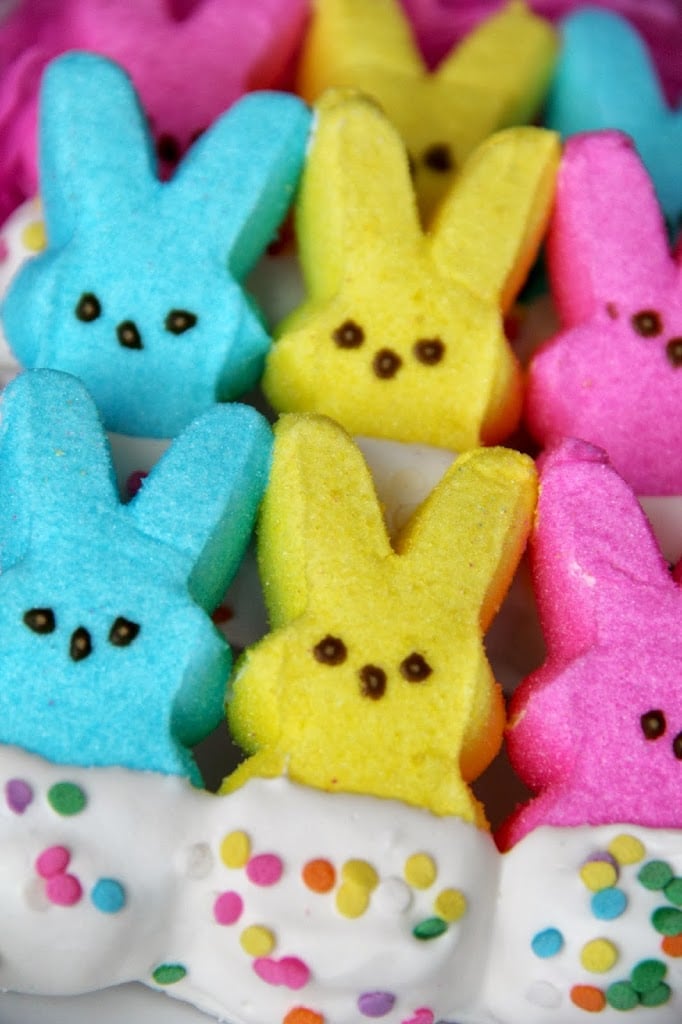 These little guys are so stinkin' cute and so fun and EASY to make. The marshmallow coating just makes the Peeps taste creamier and tones down the sugary taste, which at times can be a little much, don't you think?
Nothing personal, Peeps, but one or two of you in my mouth at one sitting is usually enough. When you cover them with candy coating, however, it's magical. You'll definitely be able to eat at least three.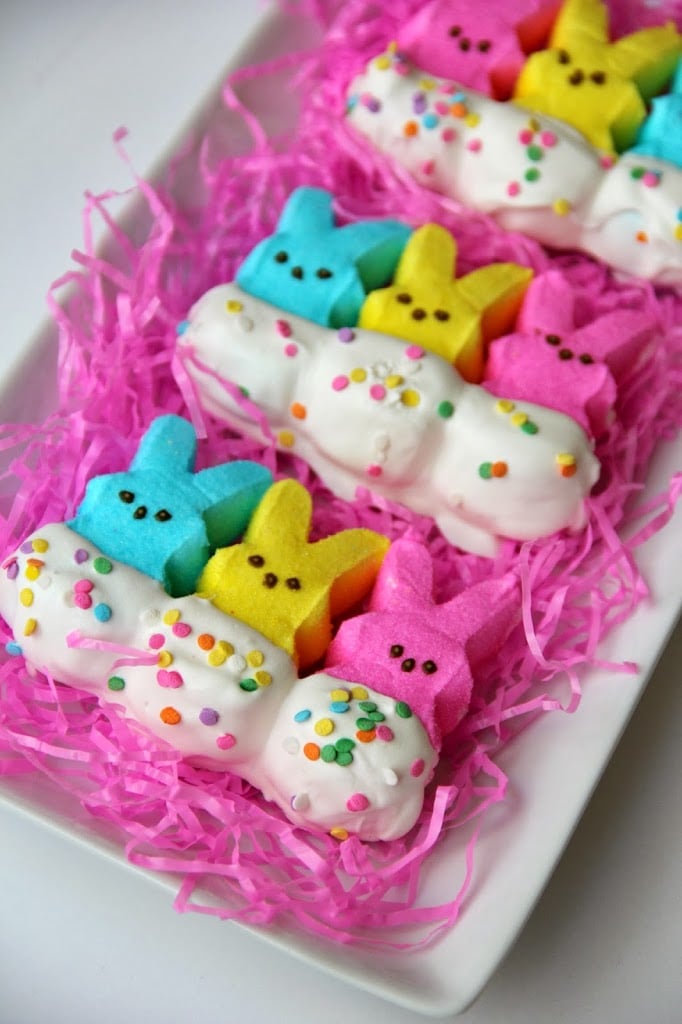 And then maybe three more. Don't worry, I don't judge. After I got finished eating these Peeps I also unwrapped a Cadbury Egg. Ugggh, I blame it on the stores. They keep tempting me. I didn't mention earlier, but these bunnies literally jumped off of the shelf right into my cart. I really didn't have a choice. If you find the same thing happen to you in the coming weeks, at least now you know what to do. You are welcome.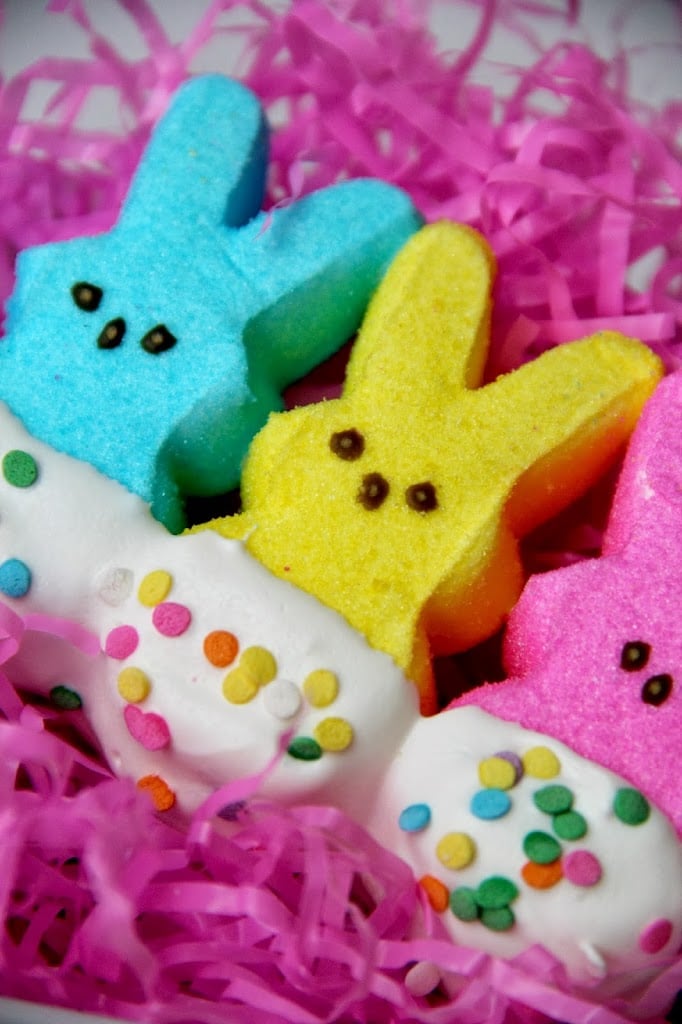 (Visited 1,400 times, 1 visits today)