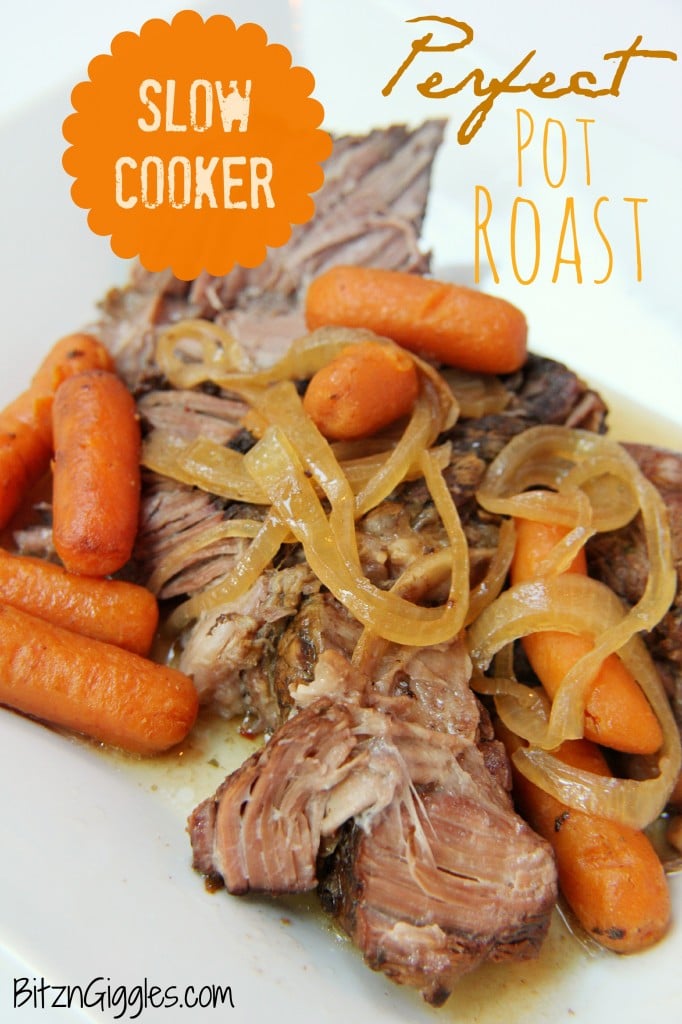 Ahh. . .the return of fall brings with it my very favorite thing of all time. . .comfort food. The fact that I can prepare it in my crock pot makes it even more appealing. I love being able to throw a couple ingredients into the slow cooker and just set it, and forget it – let it simmer all day while I'm at work – then arrive home at the end of the day to be greeted by the deliciousness that fills the kitchen. Isn't that the greatest?
I think that's why slow cooker recipes are so loved. The food is ready. . .when we are. Everyone leads busy lives and at the end of the day, we're just ready to relax and settle in for a wonderful home cooked meal. If only EVERY day of the week could be like this!
The Perfect Slow Cooker Pot Roast recipe I'm sharing today is NO-FAIL. You really can't screw this one up. It's SO easy and it creates a fall apart, flavorful and delicious roast. Any recipe you used previously, you may very well toss out. You can prepare this roast in minutes and let cook all day until you're ready to enjoy!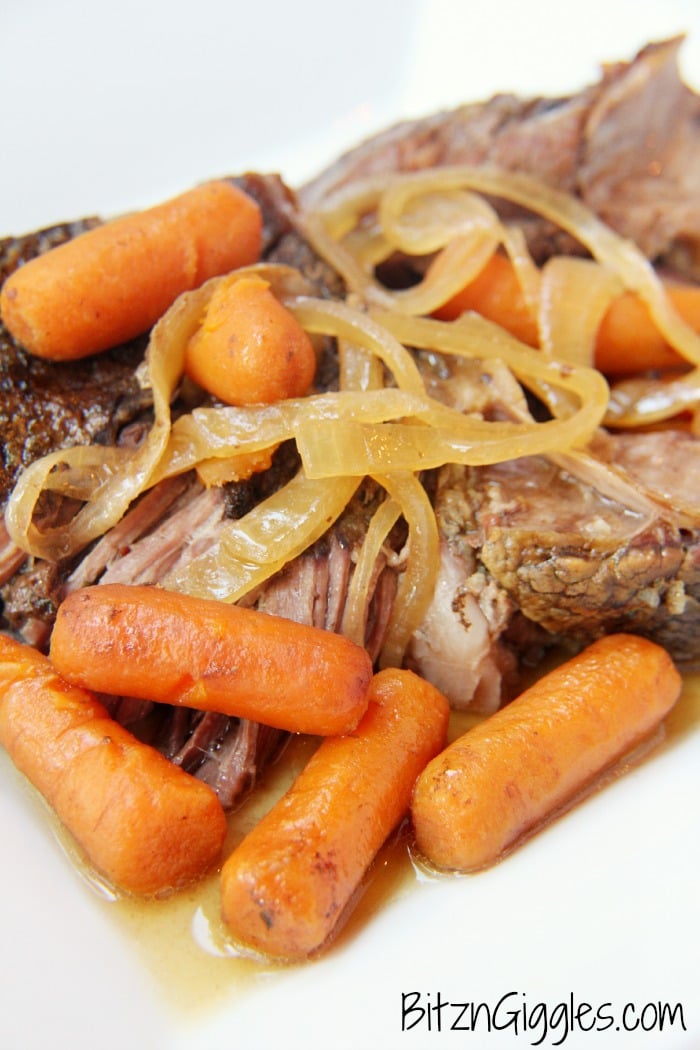 I don't know about you, but I love me a good pot roast and this one is certainly a people pleaser. I'll be making this roast several times before the end of the year is over, I can guarantee you that! It's also very versatile. If you like potatoes with your roast, throw them in there, too. I usually like to make some mashed potatoes to serve alongside this roast. I don't really even make a separate gravy. The au jus this roast makes is perfect to just spoon right over the potatoes and enjoy. So simple. So good.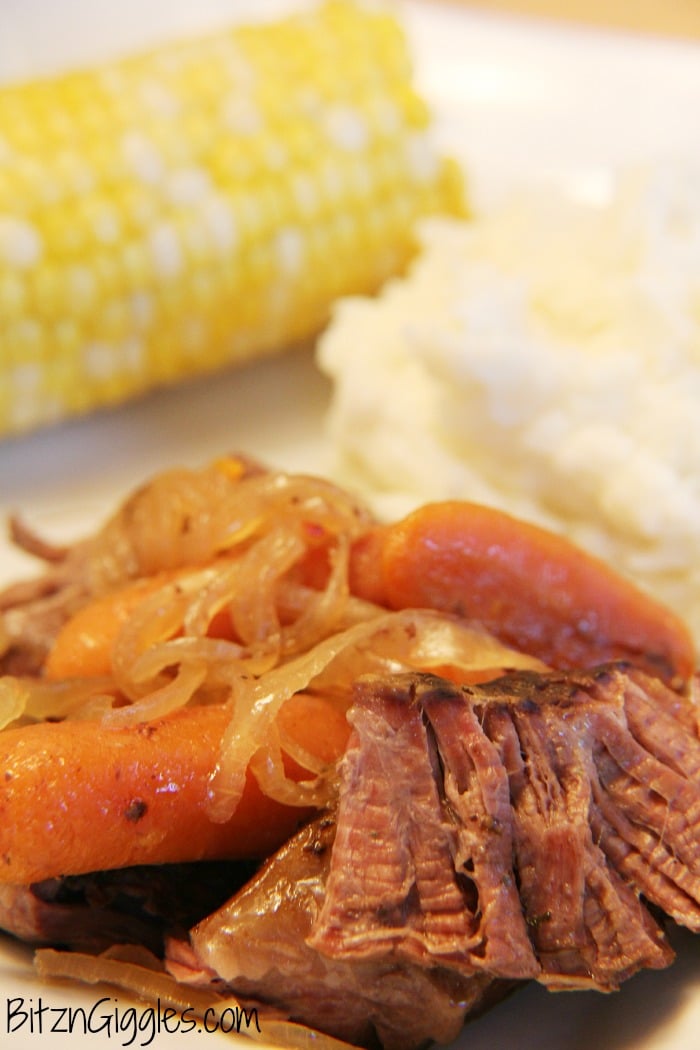 Perfect Slow Cooker Pot Roast
A fall apart, delicious, slow cooker roast you can prepare in minutes and let cook all day until you're ready to enjoy!
Ingredients
3–4 pound chuck roast
1 tablespoon olive oil
1 envelope dry ranch salad dressing mix
1 envelope dry Italian salad dressing mix
1 envelope dry onion gravy mix
1 can beef broth
1 cup warm water
1 large onion, sliced
1 bag mini carrots
Instructions
In a large saucepan, brown the roast in the olive oil (about 1 minute per side).
Place the sliced onion and mini carrots in the slow cooker.
Place the browned roast on top of the onion and carrots.
In a small bowl, combine the dry mixes, warm water and beef broth until well blended.
Pour the mixture over the roast.
Cook on low for 8-10 hours.
Notes
If you'd like to cook the roast faster, set the slow cooker to high for 4-5 hours.
Nutrition
Calories: 3120
Sugar: 10
Sodium: 3585
Fat: 122
Saturated Fat: 38
Unsaturated Fat: 75
Trans Fat: 0
Carbohydrates: 24
Protein: 456
Cholesterol: 1439