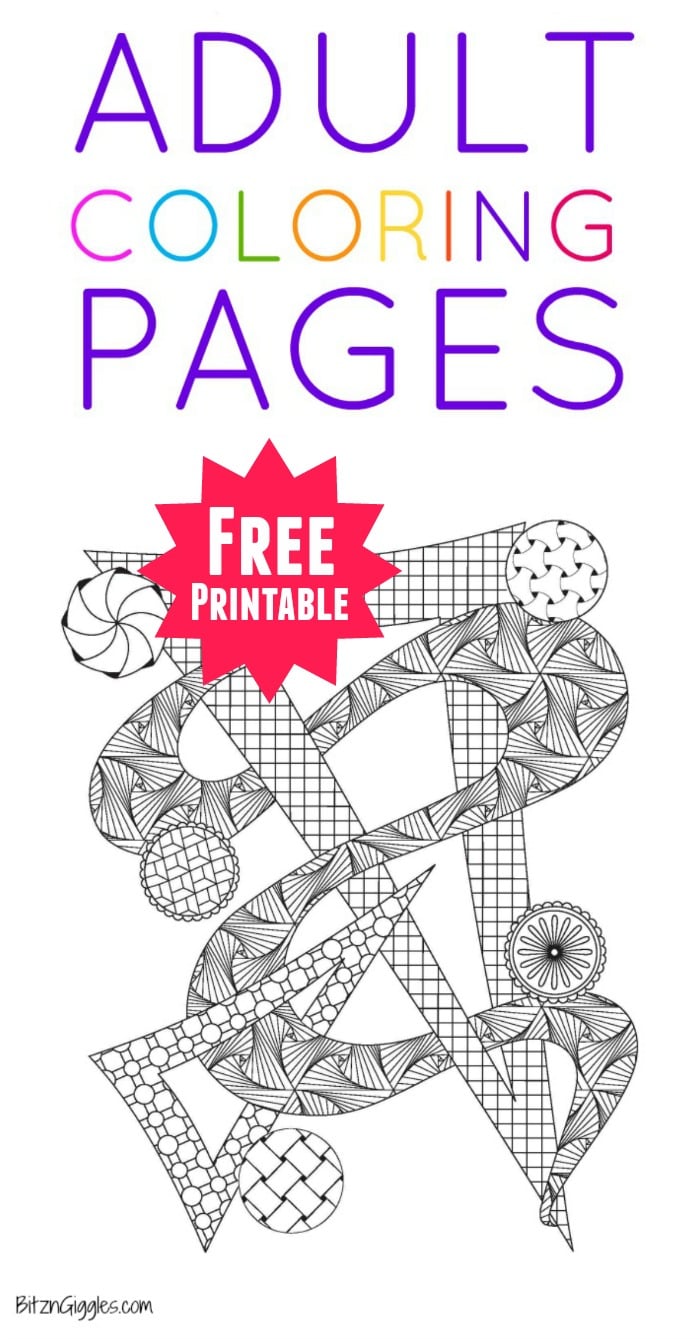 This post includes affiliate links. Please see my disclosure.
I've been waiting for a couple weeks now to share these Printable Adult Coloring Pages with you!! I've never shared anything like this on the blog before so I'm excited to see what you think of them. If you like them, I'm going to keep them coming!
As an adult, have you ever colored before? I mean just really sat down. . . and colored? On your own? Without your kids? I mean, we've all sat in restaurants coloring with our kids while we waited for our food, right? Well this, my friends, is different. Did you know women hold "coloring parties" with appetizers, wine and extravagant markers and colored pencils? They do! And they just sit there, color, chat and have a good ole' time. If  you're visiting today, maybe you've been to one!
Let me tell you where these designs I'm sharing today came from. My aunt (through marriage) Krista, DRAWS these Zentangles and designs! Sometimes she does them freehand and sometimes she uses her computer. When she draws them, she's been known to use both graphite and Prismacolor pencils.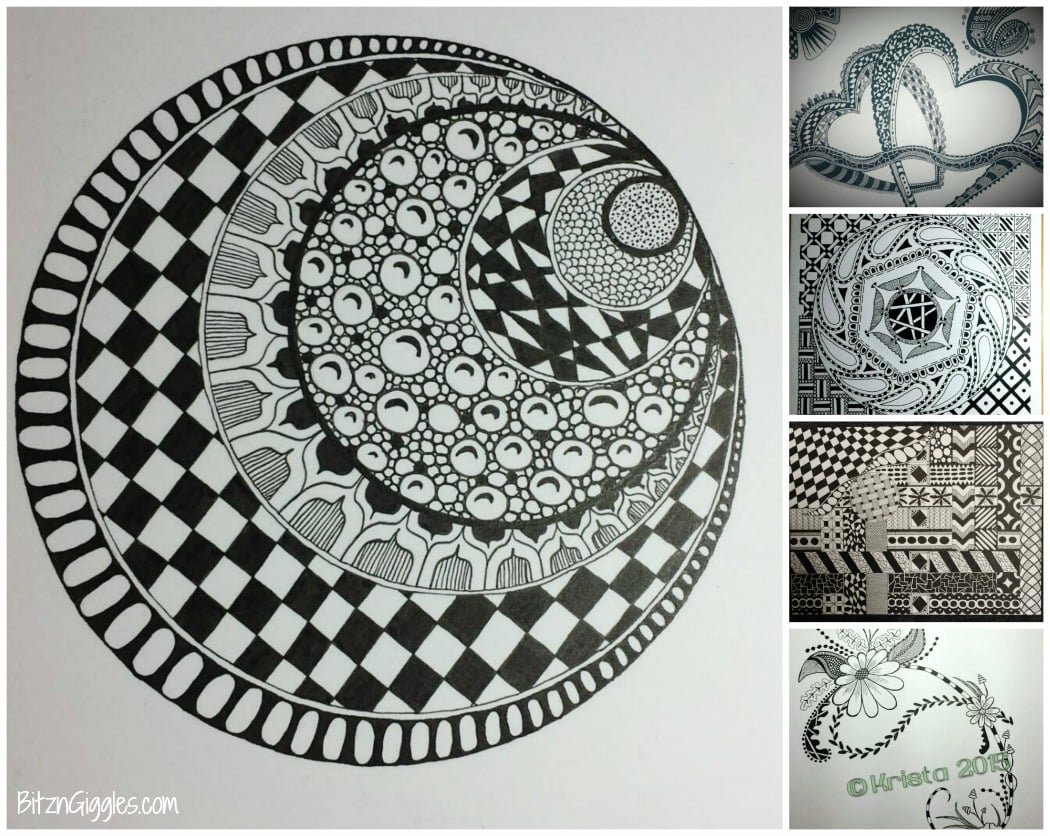 The designs in the collage above are just a sampling of what she calls her "doodles." Seriously? She says, "It's fun." Fun? I call it, "INCREDIBLE!" Each time she posts a new design it makes my jaw drop! So today, my friends, is Krista's debut, and I am honored to be the one to introduce her talent to you!
And just so you know, she doesn't just DRAW designs, she COLORS them, too. Just take a look at one of her before and afters! I mean, how beautiful is that?!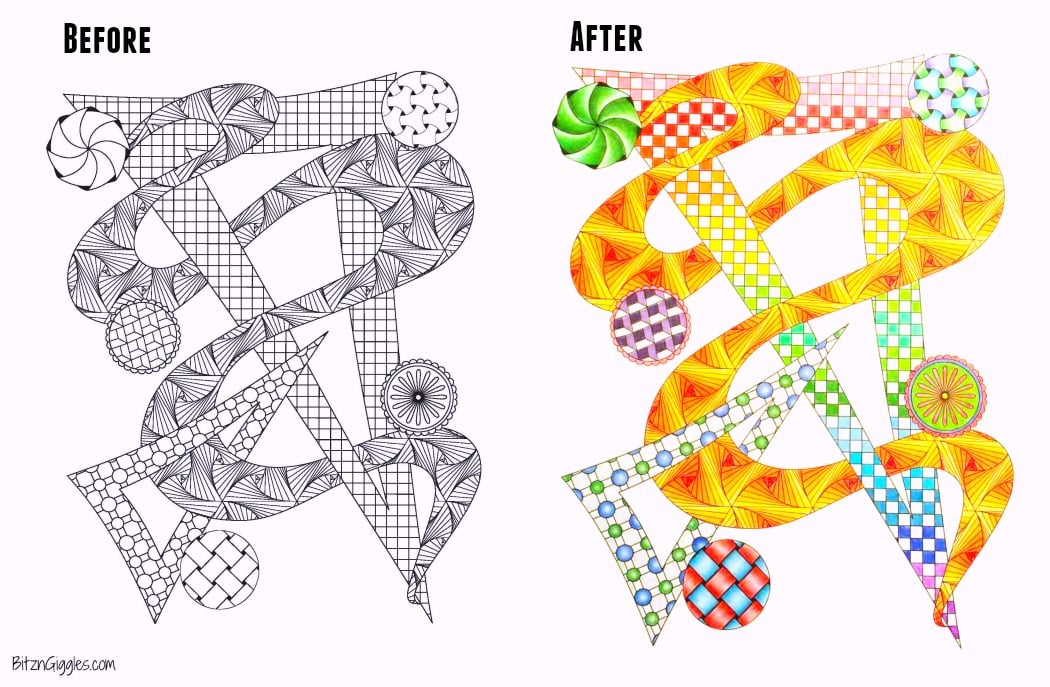 I'm so excited to offer two of her designs to you today FOR FREE! Just click on the links below the image(s) to download and print out the design(s) you would like!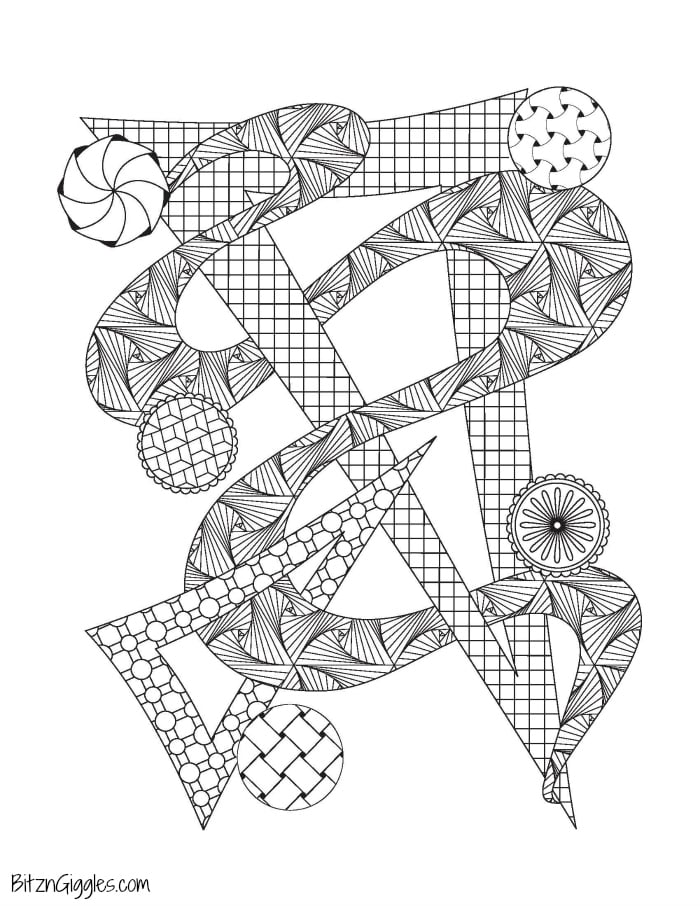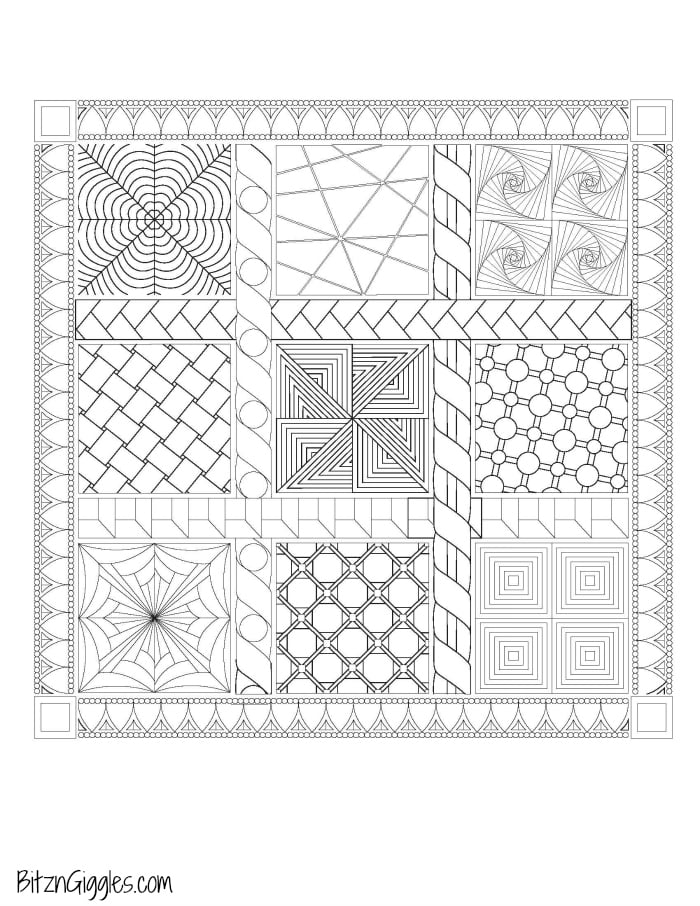 If you like what you see, please let me know in the comments! If we have enough requests, I may work with Krista to create a coloring book filled with beautiful designs to make available for download right here on the site!
So, go ahead! Download her free designs and try them out. We can't wait to hear if you like them and what other kinds of designs you would enjoy to see in the future! Flowers? Geometric patterns? More Zentangles? Take a minute and share your thoughts!

(Visited 4,650 times, 1 visits today)