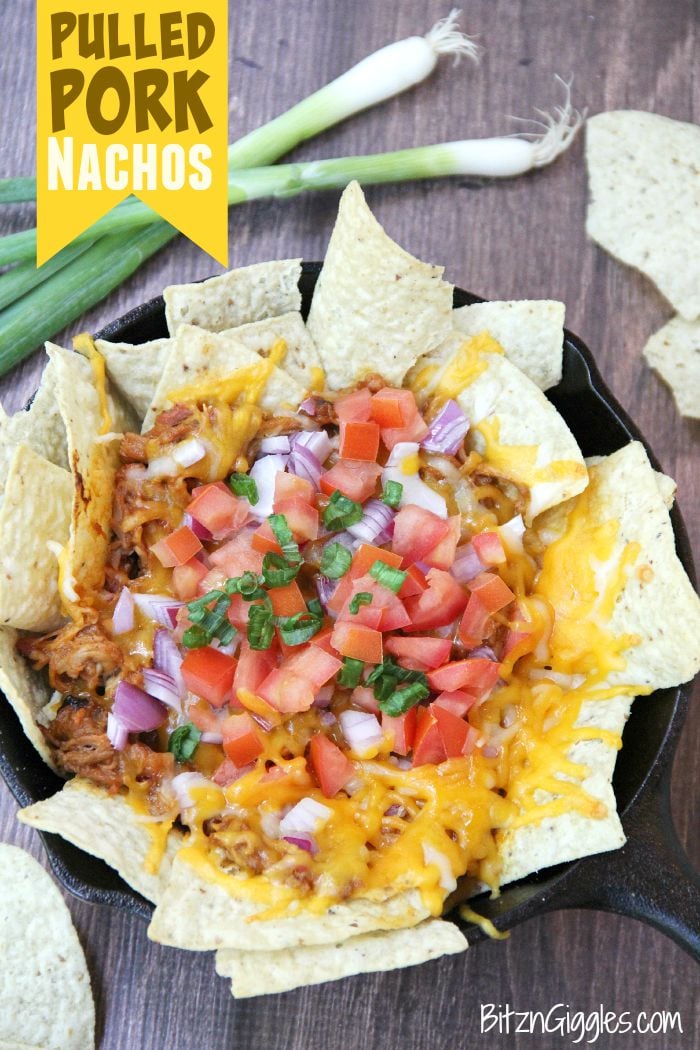 This is a sponsored post written by me on behalf of Farm Rich Smokehouse BBQ . All opinions are 100% mine.
For the past couple weeks it's felt more like fall than it has summer here in Wisconsin. Just between you and me, one of my friends told me that she actually turned the heat on in her house last week. Crazy, right? Even with summer starting to come to a close, there's a brand new season on the way and lots of things to look forward to. This time of year is actually a pretty exciting one for our family. School is back in session, it's the beginning of a new football season for our Green Bay Packers and we have a big Labor Day celebration up at the lake that needs to happen yet before we officially transition out of summer into fall.
Believe it or not, my whole family has fall birthdays – me, my husband, our kids AND our family dog, Belle. September and October are crazy busy, and there are parties galore. If we're not serving birthday cake we're serving up yummy appetizers like these Pulled Pork Nachos at our Packer parties. It's just a written rule.
Here's' a little tip if you host your own game day party. . .
You must have food (lots of it) and it needs to meet the following criteria: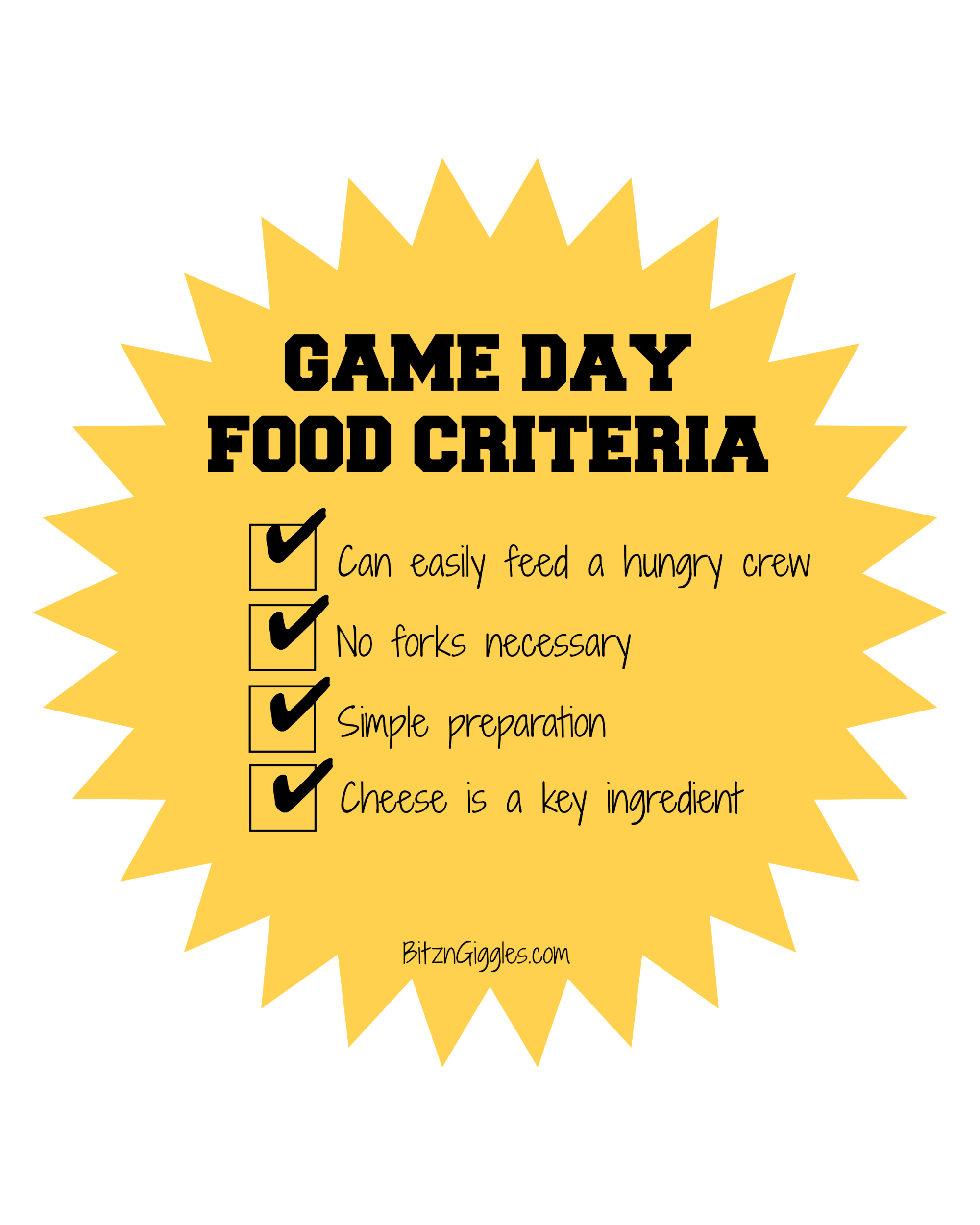 So, if you're from Wisconsin, the cheese criteria just needs to be there. If you're from outside of the Midwest, we may just let that last check box slide, but I certainly wouldn't recommend it. When it comes to these nachos, they meet all of the game day food criteria – it's check, check, check and check.
Let me introduce you to the star of the show, Farm Rich Smokehouse BBQ.
And when I say star, what a star it is! Farm Rich has just introduced a new line of delicious, slow smoked, restaurant quality BBQ products. They contain all natural premium cuts of meat, slow cooked in the Farm Rich smokehouse for hours, then hand pulled and mixed with a custom blend of sauces to create the ultimate BBQ experience!
Here's the deal. . .there's no need to fire up your grill. The pork comes frozen in a convenient microwavable and oven-ready tray. It doesn't get much easier than that!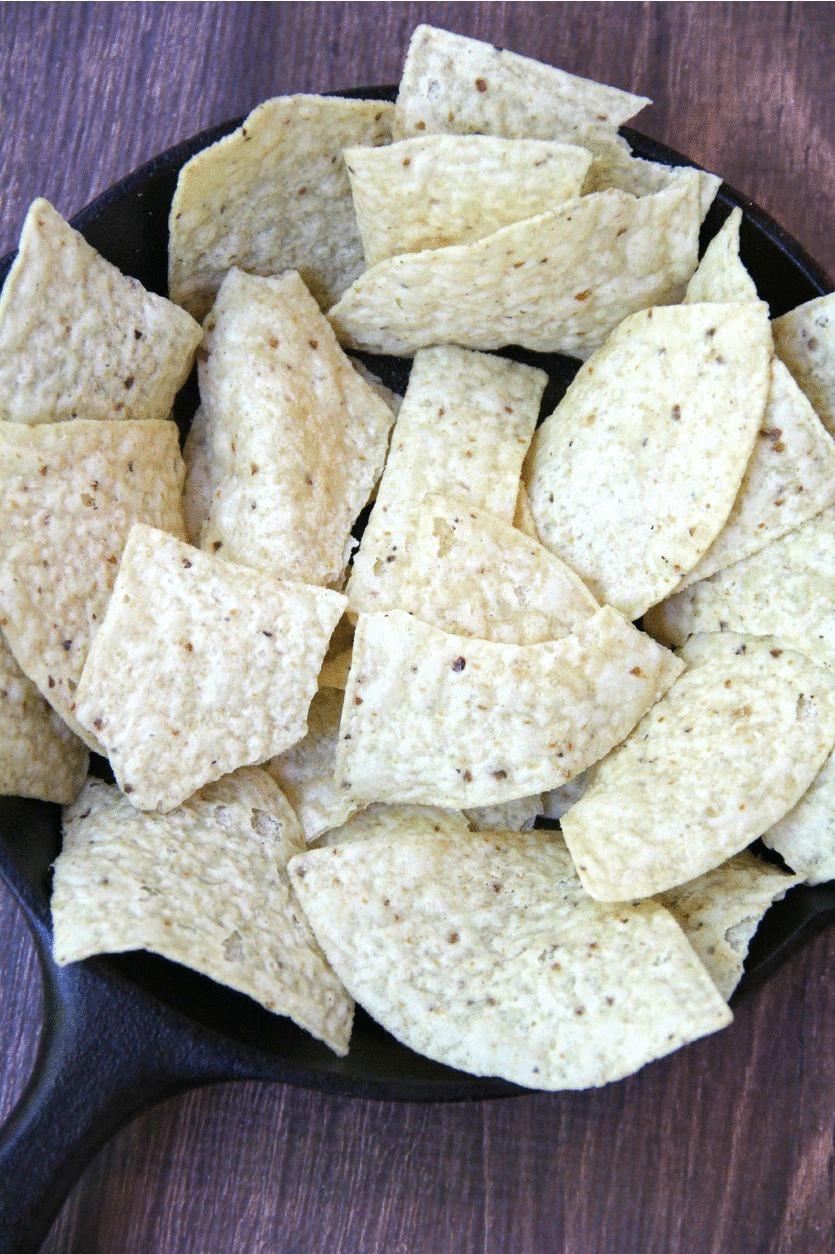 The assembly of the nachos goes super quick. I used the microwave to heat the pork and then grabbed my cast iron skillet and began layering! Chips, pork, cheese and onions! It only takes about 5 minutes for the cheese to melt when you stick the skillet into the oven, and then the nachos are ready for tomatoes and anything else you'd like to throw on top. How about a few snips of green onion for garnish?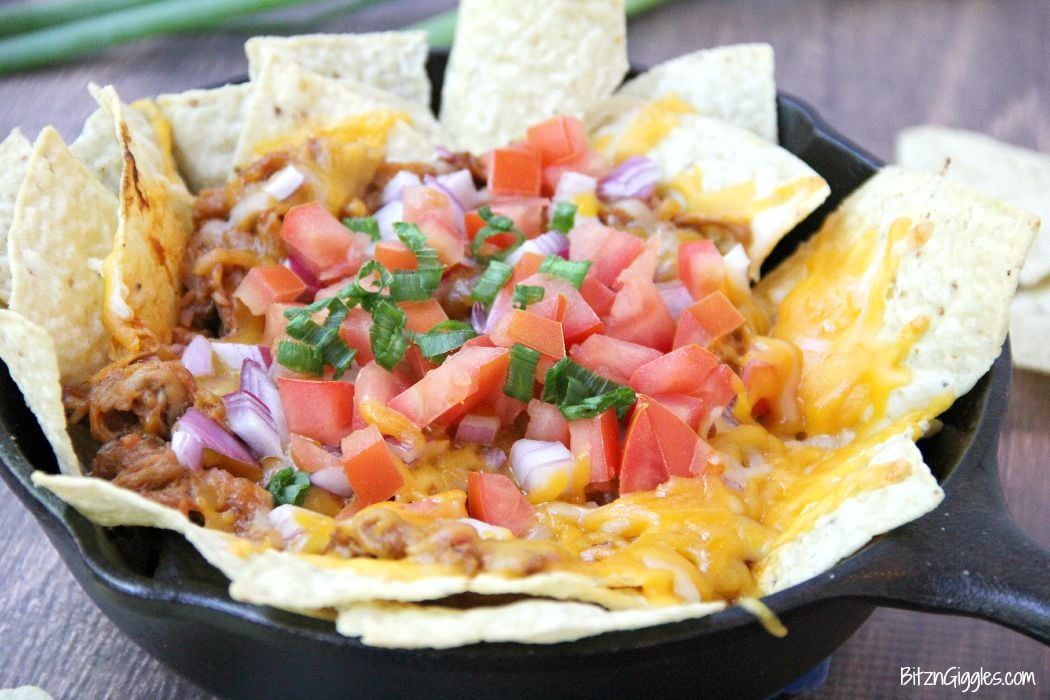 These nachos are perfect for serving on game day. . .or really. . .any day. Call them an appetizer, serve them as a meal! It doesn't really matter, they fit either of those categories! Don't you just love dishes like that?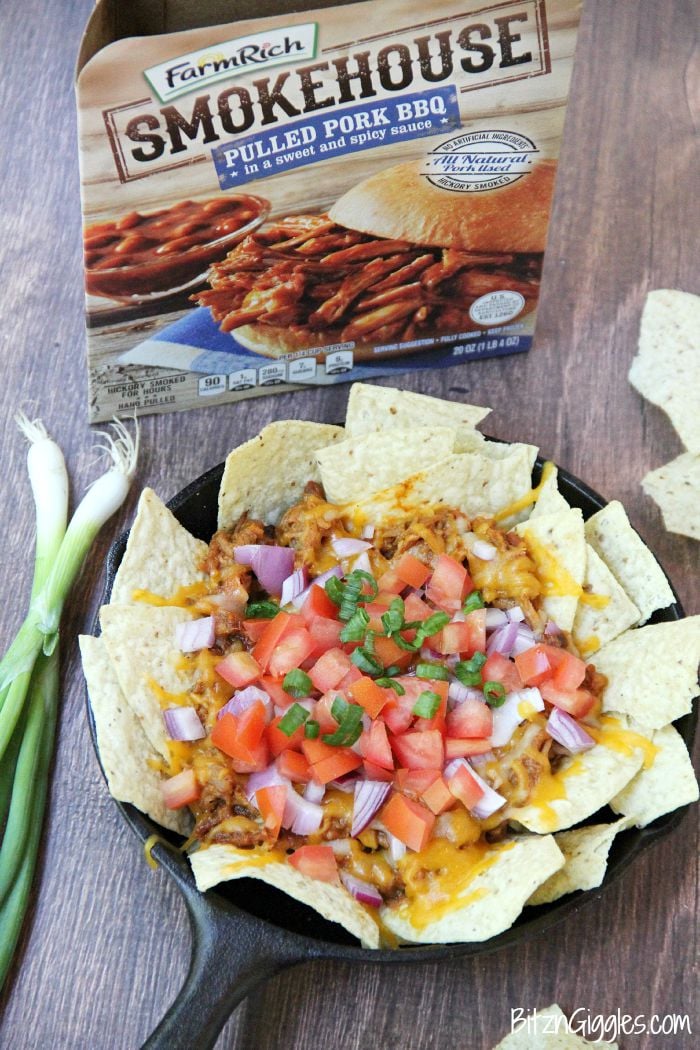 You know what the best part is? YOU get to enjoy them, too! It's just not right to be cooking away in your kitchen when a football game is going on and all of your guests are in the other room, glued to the TV. The convenience and simplicity of these nachos will ensure you're right there with them cheering your team along.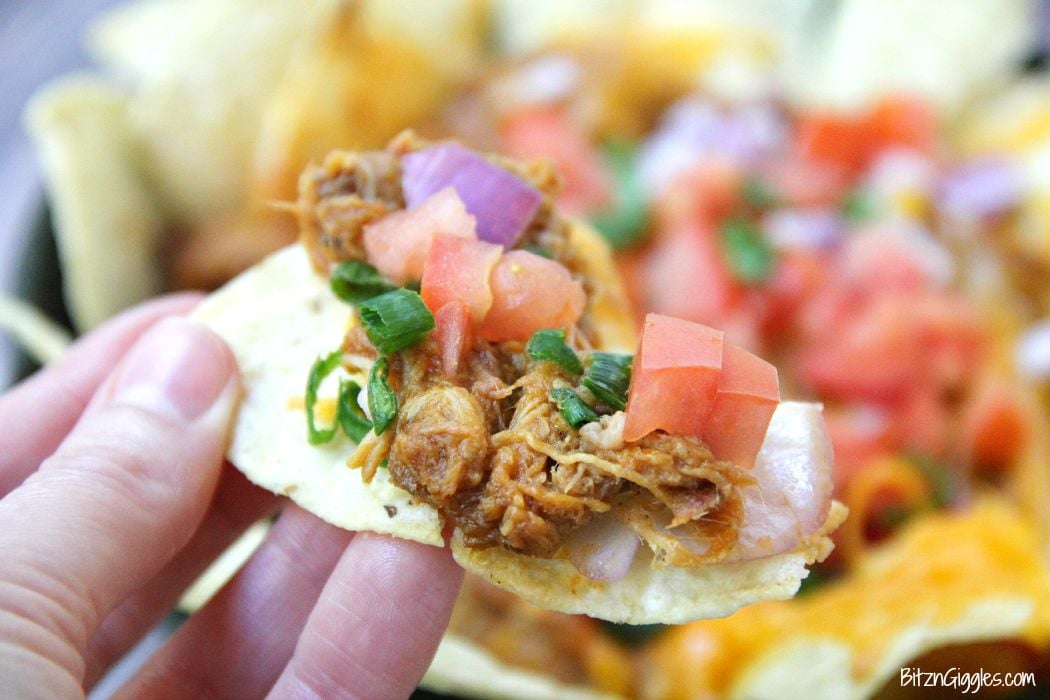 Get a $1.00 off coupon now and try out these pulled pork nachos! Round up your friends and family, plan an easy game day menu (that includes these nachos!) and get ready to enjoy some ball!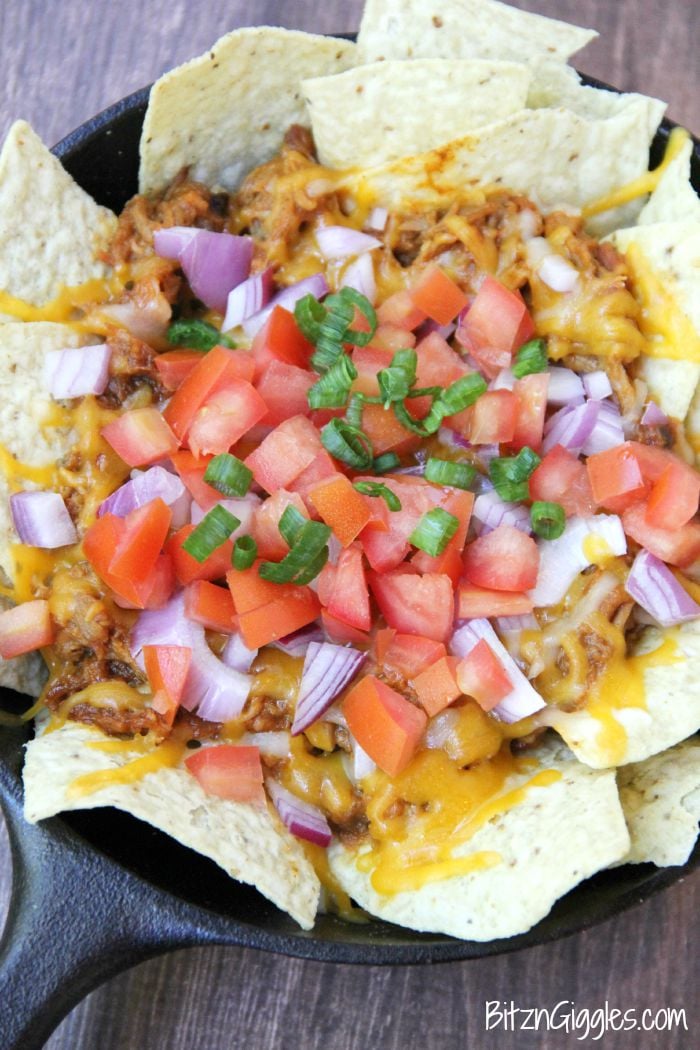 Pulled Pork Nachos
These nachos can serve as either an appetizer or a meal and come together simply and quickly so you can enjoy the party too!
Ingredients
Farm Rich Smokehouse Pulled Pork BBQ
3/4 cup cheddar and Monterey jack cheese (I purchased a bagged blend)
1/2 cup red onions, chopped
1/2 cup roma tomatoes, diced
Tortilla chips
Green onions for garnish, optional
Instructions
Preheat oven to 400 degrees Fahrenheit.
Prepare pork as directed on package (I heated mine in the microwave) and shred with a fork.
Line the bottom and sides of a oven-proof skillet with tortilla chips.
Cover the bottom layer of chips with the warmed, shredded pork.
Top with cheese and then onions.
Place the skillet into the oven for 5 minutes. Remove when cheese is melted and bubbly.
Add the tomatoes and top with green onions for garnish.
Serve with extra tortilla chips.
Nutrition
Serving Size: 4
Calories: 134
Sugar: 2
Sodium: 121
Fat: 8
Saturated Fat: 4
Unsaturated Fat: 3
Trans Fat: 0
Carbohydrates: 9
Protein: 7
Cholesterol: 19
(Visited 2,711 times, 1 visits today)