As a little girl growing up, there was a drink that I held very near and dear to my heart. It was something that I really only got to enjoy on special occasions. My fondest memories are of my family going out for dinner at a supper club that was close to our home and my Dad ordering it for me and my sister in the "lounge" before we sat down to eat. The Shirley Temple, or Kiddie Cocktail as we like to call it here in Wisconsin, is such an iconic drink here in the Midwest and is often the first "mixed" drink we as children are introduced to, outside of Kool-Aid or lemonade.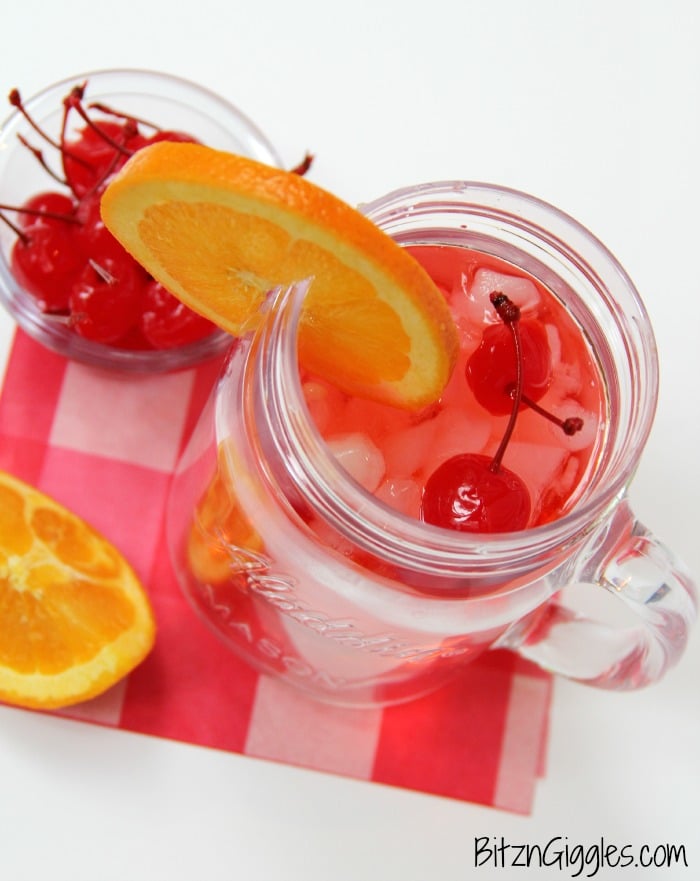 I've often times seen recipes use grenadine. The recipe that I'm sharing today uses the traditional maraschino cherry juice just as how I remember them being made years ago. The only extra ingredient I used is a splash of orange juice.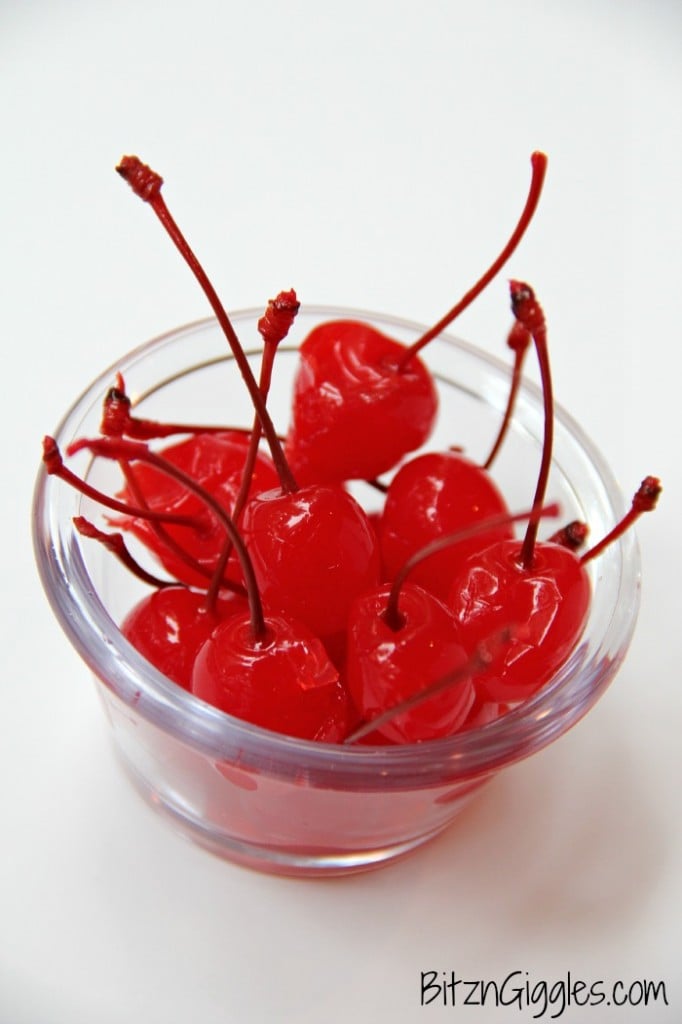 It's completely up to you whether or not you choose to add the OJ. It gives the drink a little bit more of a kick, but if you want to do it up "old school" just omit the orange juice. I like to switch it up every now and then.
It's funny how things from your childhood often return later in life. I would often order this drink during my pregnancies when was attending a wedding or party. I wanted something a little more fancy than water or lemon-lime soda, and a Kiddie Cocktail livened things up a bit.

Truth is, this drink will always have a place very near and dear to my heart. I love it SO much I even decided to make some Shirley Temple Cupcakes that I'm sharing over at Smart School House today. Want the recipe? Stop by and check it out! I wouldn't mind if you pinned and shared it with your friends either. Just sayin'. 🙂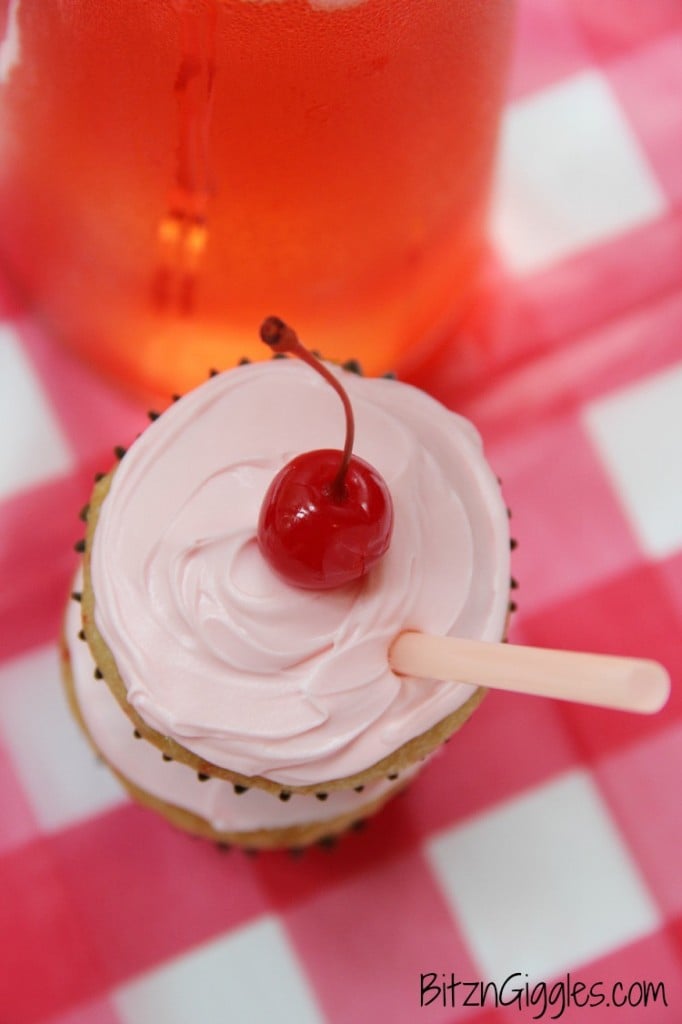 Shirley Temple (AKA Kiddie Cocktail)
A refreshing mixture of lemon-lime soda and cherry juice garnished with oranges and cherries.
Ingredients
1 cup lemon-lime soda
2 tablespoons Maraschino cherry juice
1 tablespoon orange juice
Maraschino cherries (for garnish)
Orange slice (for garnish)
Instructions
Fill a tall glass with ice. Combine the lemon-lime soda, cherry and orange juice and stir. Garnish with cherries and an orange slice.
Nutrition
Calories: 207
Sugar: 45
Sodium: 24
Fat: 0
Saturated Fat: 0
Unsaturated Fat: 0
Trans Fat: 0
Carbohydrates: 52
Protein: 2
Cholesterol: 0

CONNECT WITH ME HERE:
Twitter | Instagram | Pinterest | Google+ | Facebook | Bloglovin'
(Visited 28,604 times, 1 visits today)