Soothing Decongestant Tablets – Place one of these in the shower to help clear your sinuses so you can actually breathe again without the feeling of such a stuffy nose and head.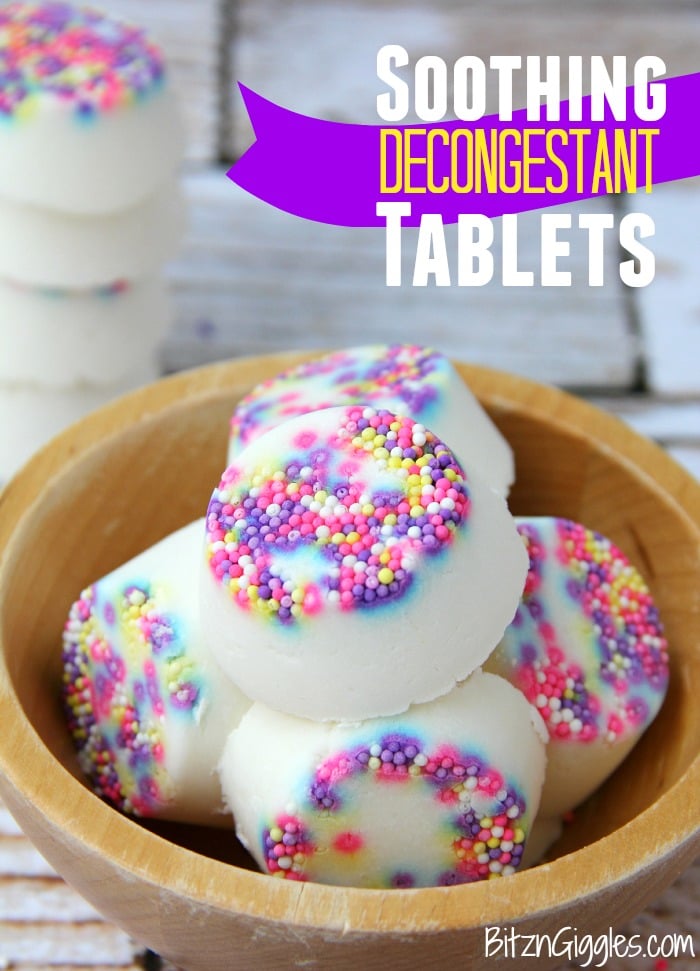 This post may include affiliate links. Please see my disclosure.
It's that time of year. You know when you wake up congested, sometimes with a cough, sometimes with a stuffy nose. . . heck, sometimes you don't really even have to be "sick." The symptoms seem to be worse in the morning and then dissipate later in the day – only to wake up the next morning and have it start all over again. Do you know what I'm talking about? I feel for those with allergies who wake up feeling this way most mornings, all year round. I'm not sure I could handle it!
The good news is, you can get your morning off to a great start right in the shower with one of the Soothing Decongestant Tablets I'm sharing today. They're simple to make, last through your shower and help clear your sinuses so you can actually breathe again without the feeling of such a stuffy nose and head. It basically helps clear your head of all the gunk that's collected in your throat and sinuses overnight.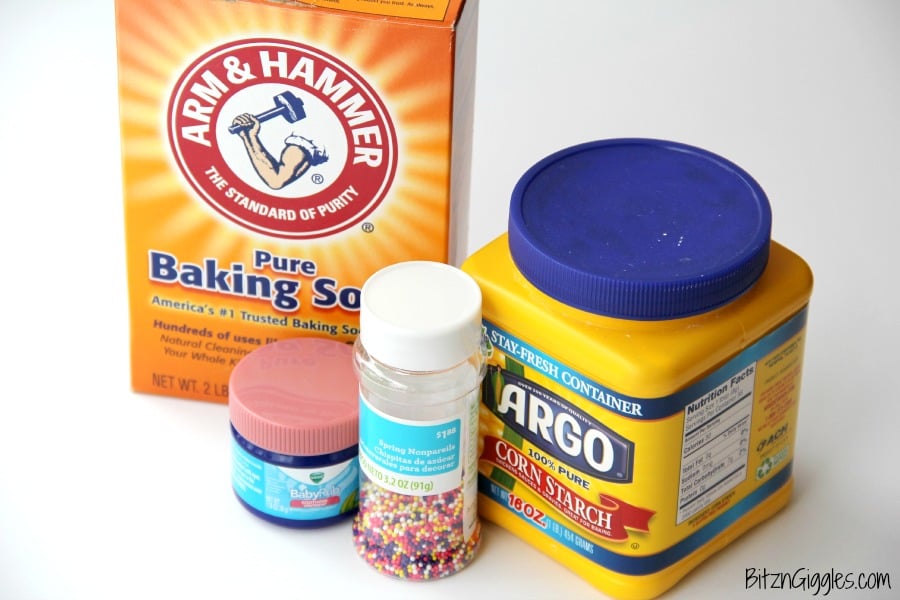 Here's what you'll need to get started:
Ingredients

1.76 oz. Vicks Baby Rub
1 cup of corn starch
½ cup of baking soda
Water (Add by the tablespoon until you reach the consistency of play dough)
Edible sprinkles (optional)
Mini muffin tray (recipe makes 12 tablets)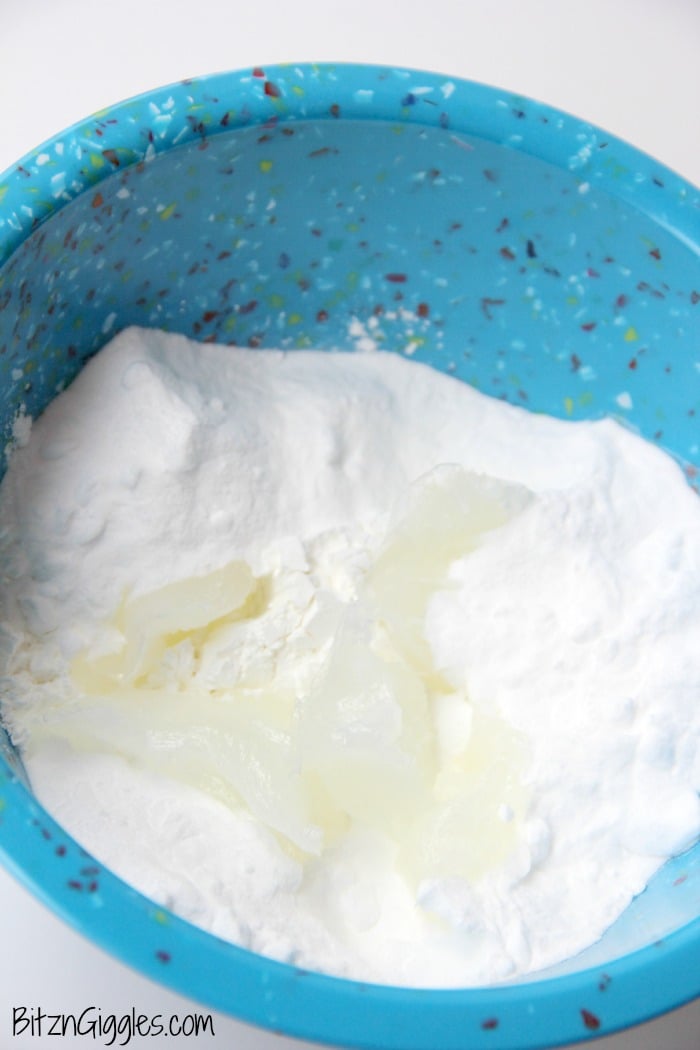 Start by combining the cornstarch and Baby Rub in a bowl.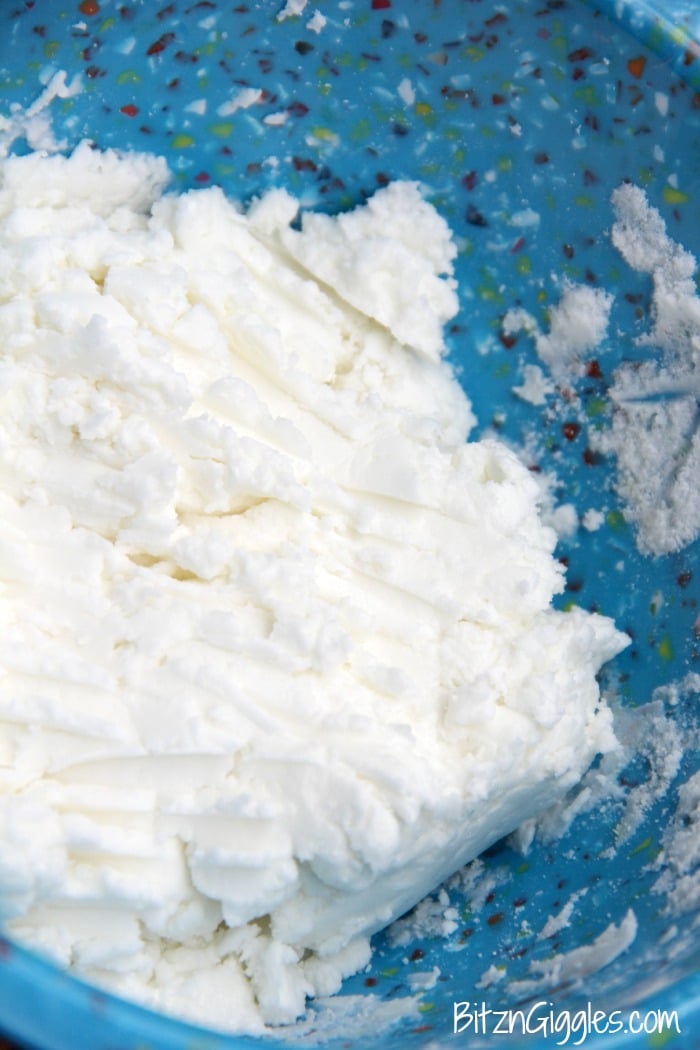 Add in the baking soda and then start dropping in water by the tablespoon until it reaches the consistency of play dough. Make sure you use a spatula to get to the bottom of the bowl and make sure all of the "powder" is mixed in well. I would guess I added at least 1/4 cup of water if not more. Just remember to add it in by the tablespoon and continue to stir as you do this.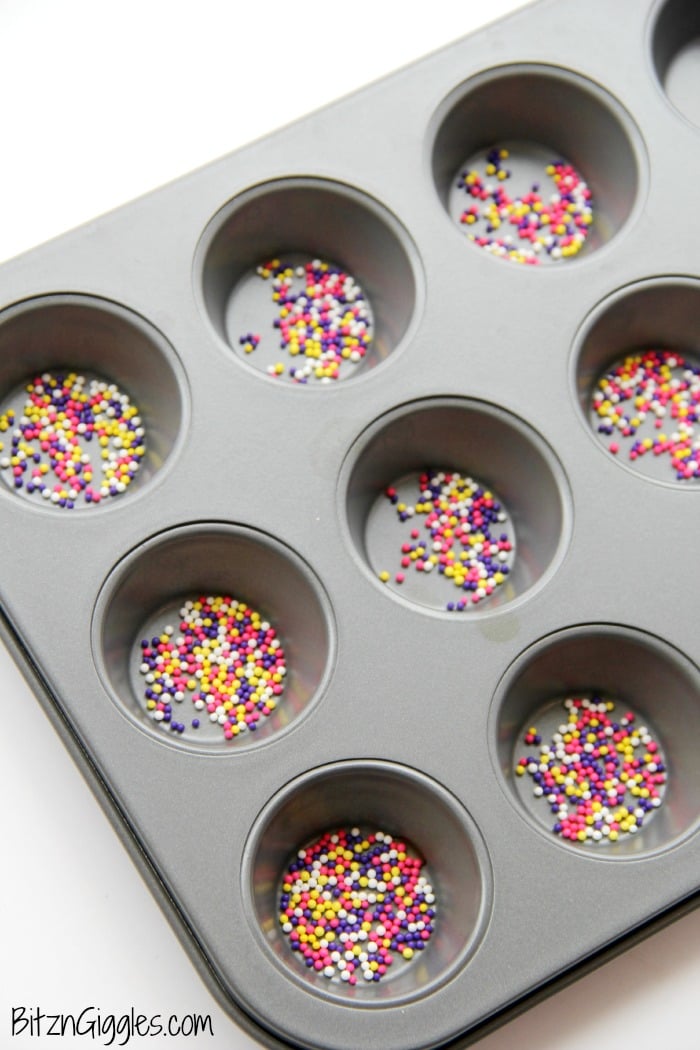 Now get your mini muffin tin and add some sprinkles to the bottom of each cup. Why is this important? It's not. I just love sprinkles and I wanted to make these look. . .well, "pretty." This is totally optional, so if you're a guy and you're rolling your eyes right now, scratch the sprinkles and we'll just keep moving along.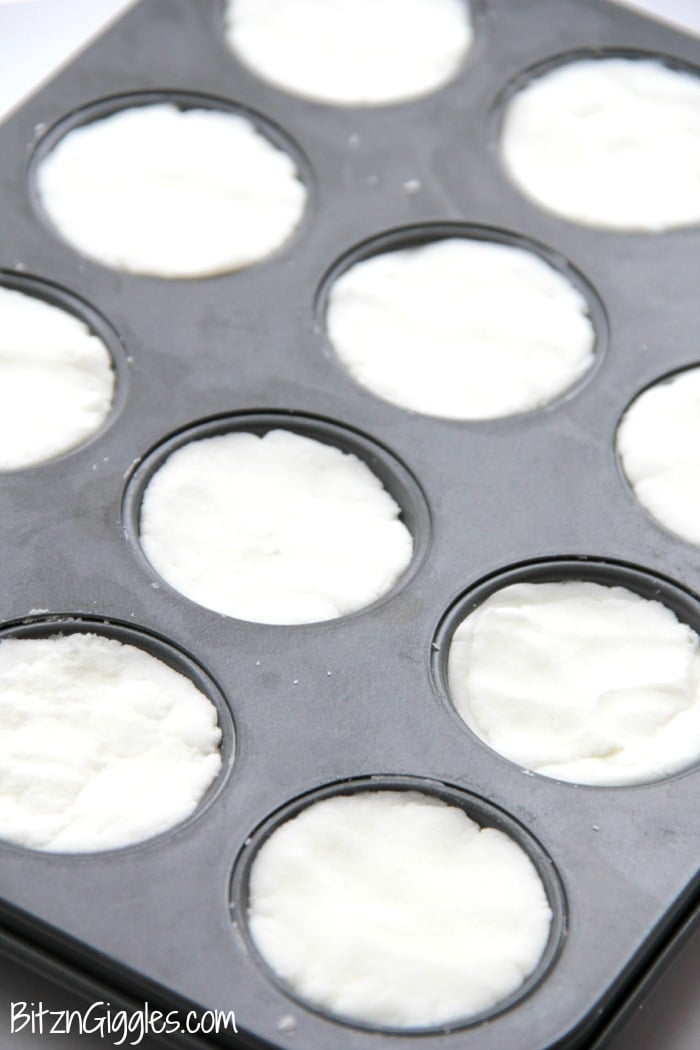 It's time to dig into the "play dough." Scoop out the mixture with a tablespoon and start filling each individual cup in the tin. Fill them almost to the top. How's it going so far? Are you keeping up?
Here's where the fun stops. . . for awhile. Let these babies sit overnight. No need to cover them or anything. Just set them in a place where kids and pets won't get into them and pretend these past few moments never even happened. . .until you wake up in the morning.
Use a dull butter knife to help pop the tablets out of the mold. Just slide it down one of the sides of the cups and they should pop right out. Aren't they beautiful? You wouldn't be agreeing with me if I didn't add in that sprinkle step now would you? Emm. Hmmm.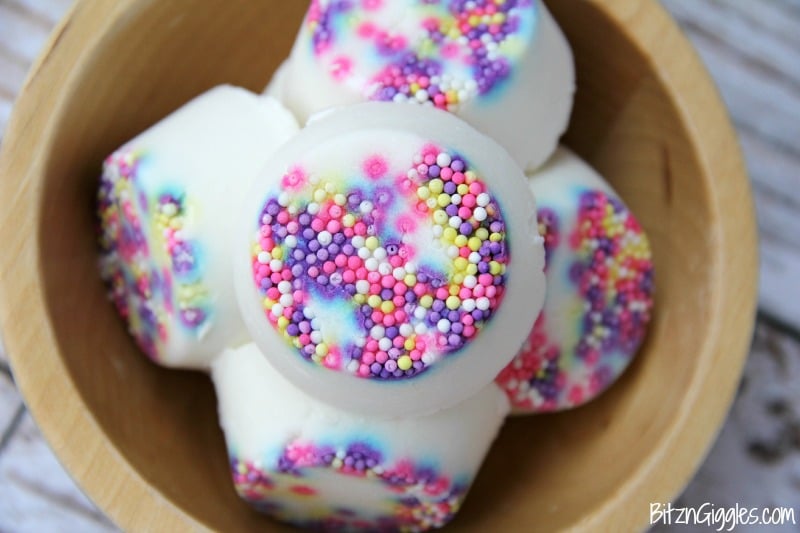 Here are a few things you SHOULD NOT do with these:
Eat them
Use them in the tub (ouch on those sensitive areas)
Think that they will work in a cold shower (nope, they won't)
Allow small children or pets to handle them
Now I suppose you're wondering how you use them. . .
What you want to do when you get in the shower is place one of the tablets a few inches away from the shower drain, and then just start the shower. You should be able to smell the vapors once the water is warm enough and you have some steam "going on." If it turns out that you don't have a very sensitive sniffer and they don't seem to be working, kick it up a notch and use regular Vicks which is a bit stronger than the Baby Rub.
Some people who I've talked to about these have asked if essential oils would work as well. I'm not so sure, because you need that "salve" consistency. The only alternative I can think of is to use petroleum jelly in the recipe and then add in the essential oils you prefer. That MAY work, but don't quote me on it because I've never tried it.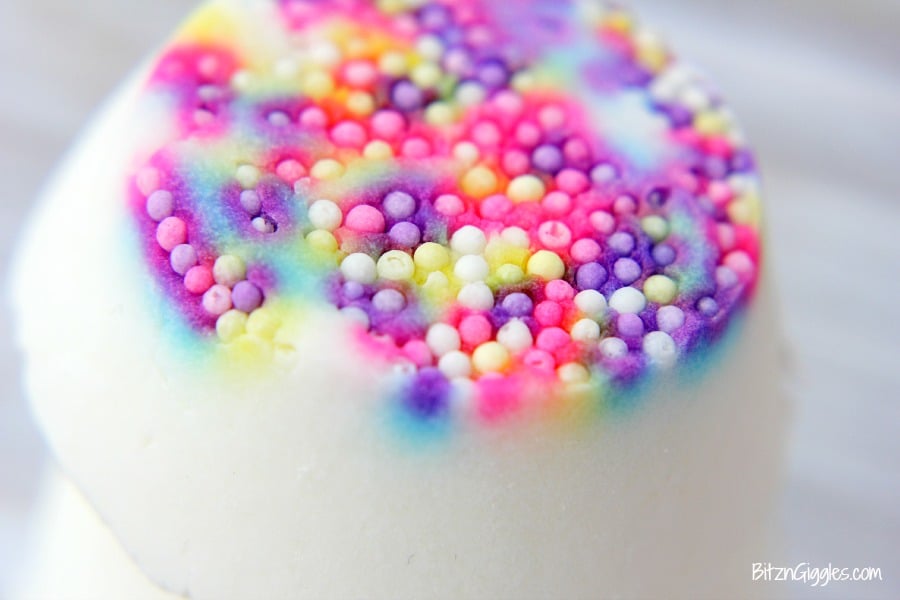 I just love those sprinkles. If you noticed, some of the sprinkles lost their color and it soaked right into the tablets in the drying stage. Too cool. Let me leave you with one more tip. If the tablet isn't dissolved all of the way when you're getting towards the end of your shower, just step on it lightly with your foot and you'll see it disintegrate the rest of the way before your very eyes. Then, wash your foot off so you don't slip in the shower.
I've used these many times and I've never found them to make the shower floor slippery but as with anything, just be careful and use good judgement of where you place the tablet in the shower in relation to where you stand while you're in there. I've also never found these to harm the shower drain. The amount of "salve" in each tablet isn't extreme once everything is mixed together.
Don't be afraid to use these decongestant tablets year-round. They're so easy to make and it's so much fun to wake up to your "creation." Store them in a dry, air-tight container. They keep well for weeks. If you have friends or family members who aren't feeling so hot, or suffer from congestion and allergies, these tablets serve as a fun, thoughtful gift. Gift them along with a card and maybe some chocolate. Something with mint maybe – just to keep the theme going? Perfect.
Alright, enjoy those showers. Amp up the menthol if Baby Rub just isn't cutting it for you. Try two instead of one. Experiment. That's what DIY is all about!!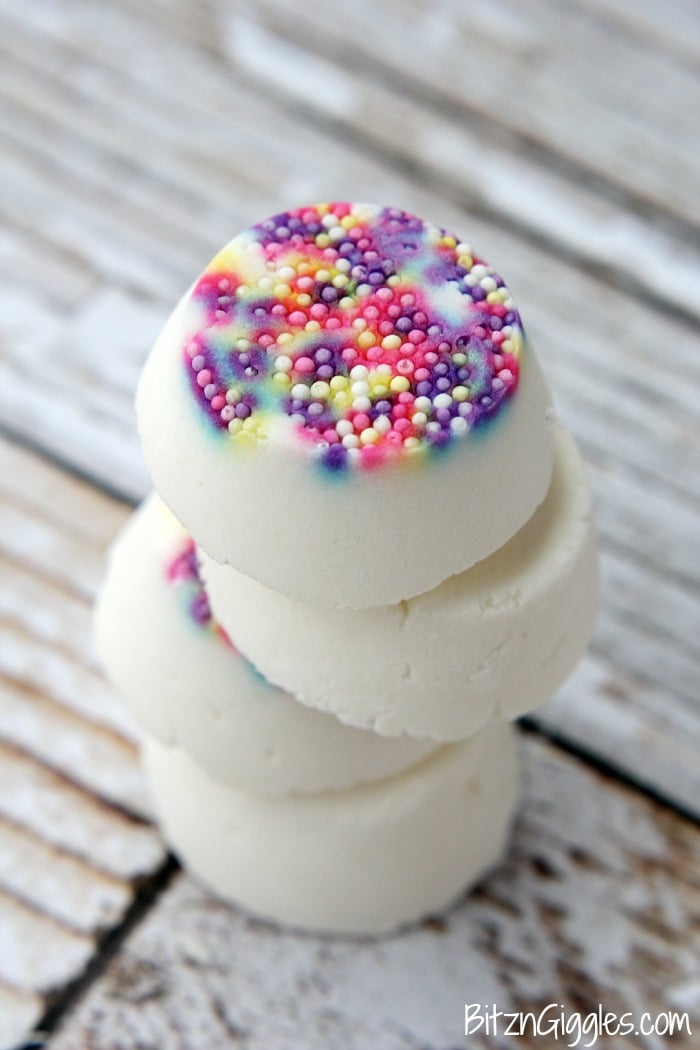 (Visited 14,644 times, 1 visits today)