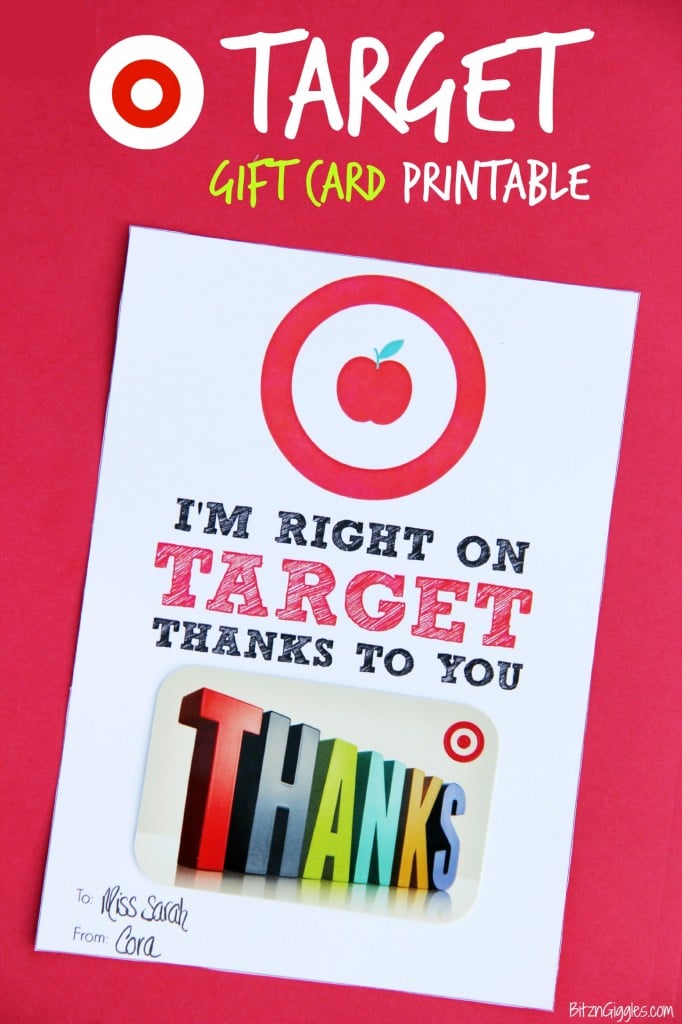 Teacher Appreciation is right around the corner and sometimes it's difficult to express the depth of gratitude and respect I have for my children's teachers. Even on my kids' worst days I see the care and concern their teachers have for them and it literally brings tears to my eyes. Maybe I'm more emotional than others out there, but when holidays and special occasions like Teacher Appreciation roll around, I want to do my part in thanking them and letting them know that they are truly making a difference in my children's lives.
The patience, dedication and care that they show on a daily basis is incredible to me and I believe their job is one of the most difficult in the world. While there are so many cute craft and gift ideas out there on the Web to show appreciation for our children's teachers, I always give gift cards. Why? Because deep down what every teacher is hoping for IS a gift card.
They can use gift cards to purchase something for themselves (let's face it, they are underpaid!) or use them to purchase supplies for the classroom they maybe wouldn't have had the funds for otherwise. While handmade crafts and gifts are cute, teachers only have so much storage space in their homes (just like the rest of us) and how can you be sure you're giving them something they'll really enjoy? So, today I'm sharing a Target Gift Card Printable. Target is one of my favorite stores to shop at and I do know it's often at the top of the list for most teachers, too!
To print out your own gift card holder, right click on the image above or download it here and save it to your computer. Size it to a 5×7, print out on white card stock and cut around the edges. Use tape or rubber cement to secure the gift card to the printable. To ensure the gift card doesn't cover the name of the recipient, make sure to place the gift card on the printable before signing.
This year, say thank you to your children's teachers with a gift they really WILL appreciate and be able to use!
(Visited 21,752 times, 1 visits today)