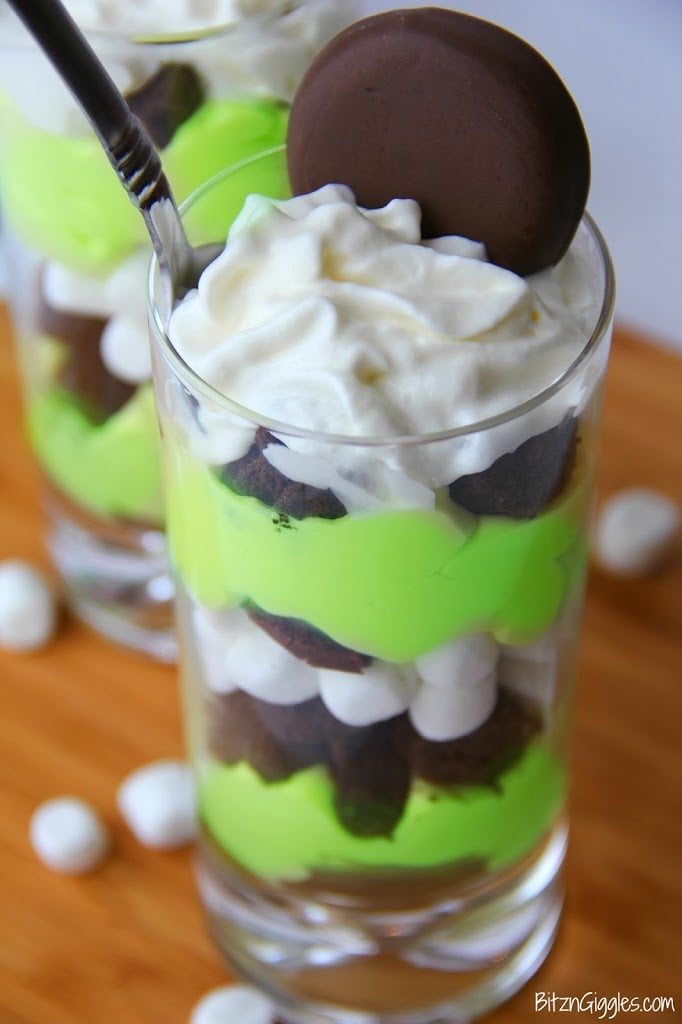 I scream, you scream, we all scream for. . .Girl Scout cookies? Of course we do. Every year I buy more boxes than any human really needs to. How can you go wrong with cookies that taste so great and freeze so well?
I'm trying to clean out the freezer. Why? I have more Girl Scout cookies coming! This week we plowed through three boxes. I reserved one box of Thin Mints to make these yummy parfait treats.
Brownies, marshmallows, cookies and a creamy, dreamy pudding layer? Oh 'em gee. In honor of St. Patrick's Day I decided to add a little green color to the dessert – neon green- to be exact. I think the Leprechauns would approve.
Here's what you're going to need:
Ingredients  (Yields 4-5 desserts depending on the size of glass you use)
8 oz. Cool Whip
Thin Mint cookies
Small box White Chocolate instant pudding mix
Little Bites Fudge brownies or any homemade brownies
1 cup mini marshmallows
2 cups milk (not shown)
Whipped cream (not shown; mine was in a can)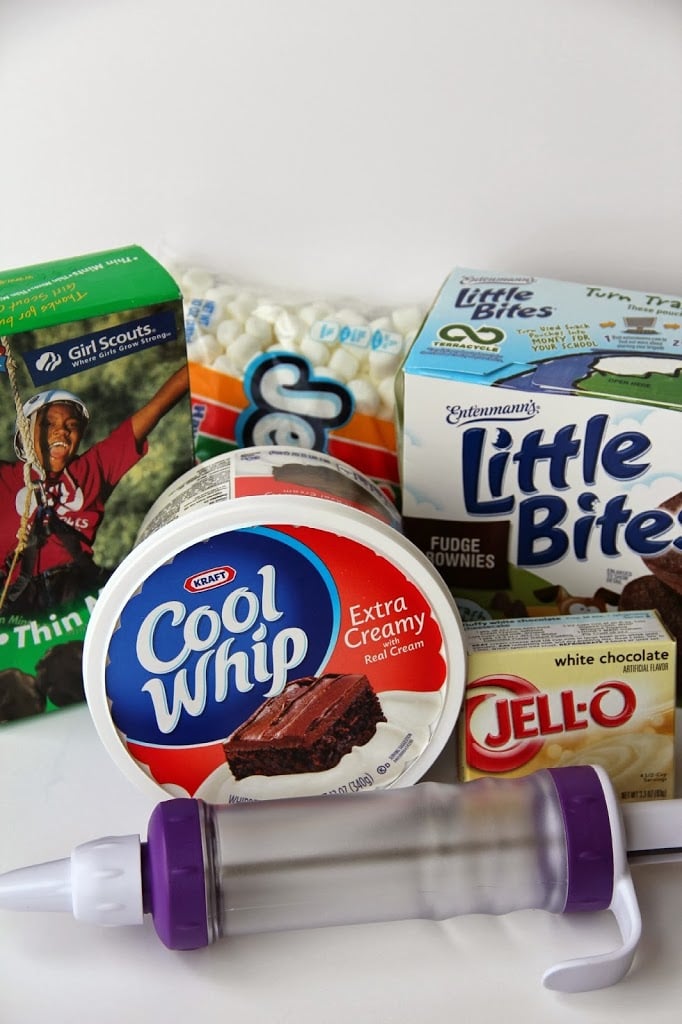 Put the Thin Mint cookies in a Ziploc bag and crush them with a rolling pin. You can also use a food processor, but I didn't feel that fancy today.
You may want to reserve a couple for garnish on your dessert. I forgot to do this and needed to use Tagalong cookies to top off my finished desserts. Not sure the peanut butter really mixed with the mint, but I figured all the food was going to the same place anyway and it would be okay.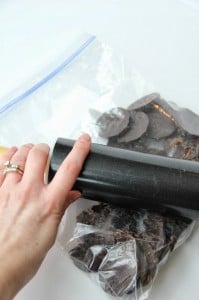 Start by whisking together the milk and the pudding until it reaches a pudding-like consistency. Then add in the Cool Whip and the food coloring. I felt like I just kept adding drop after drop to get the color to my liking. I stopped counting at about 10 drops.
When the pudding mixture is ready, fill a dessert decorator (pictured above) and refrigerate the rest of the pudding while you build the desserts.
Take a glass and add one of the Little Bites brownies. I tore mine up into four sections.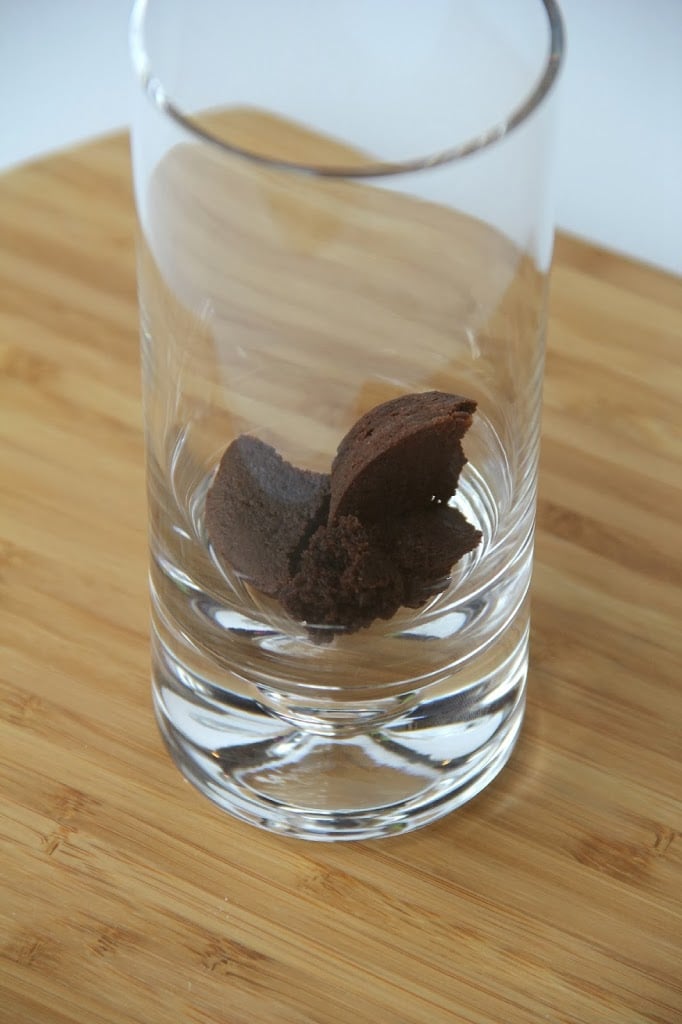 Now start layering in this order:
Pudding
Cookies
Marshmallows
Brownie
Pudding
Cookies
Whipped Cream
Now, this isn't written in stone. You can truly layer this dessert however you would like, but it helps to put the creamy next to the crunchy, if that makes sense so the entire thing just becomes this glass full of creamy, dreamy goodness. Don't forget to put your Tagalong on top – I mean Thin Mint. Oops.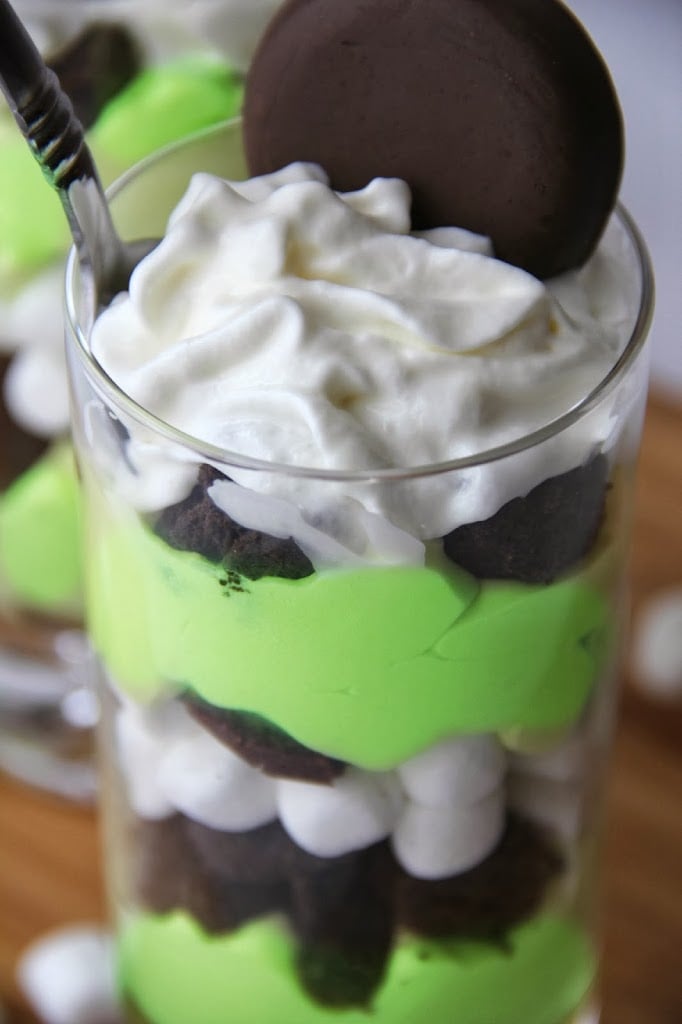 Then, dig in and enjoy! Now I'm thinking I should have ordered one more box of Thin Mints. Darn! There's always next year!
(Visited 4,295 times, 1 visits today)