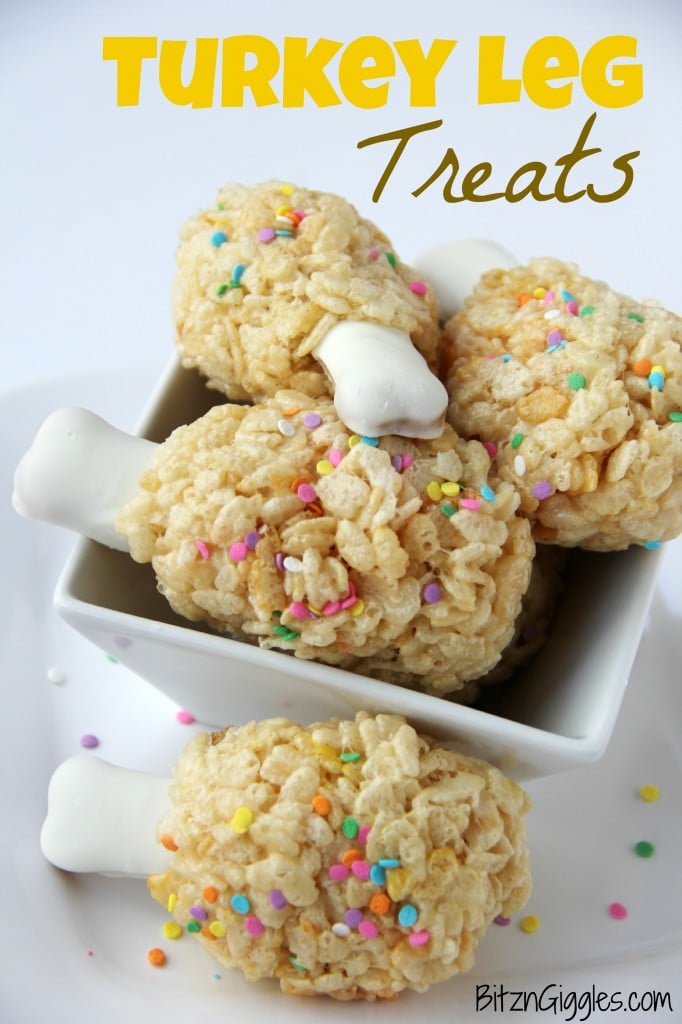 Oh my goodness, we had such a wonderful weekend! The weather was absolutely beautiful, and we spent Saturday and Sunday celebrating our children's fall birthdays with family and friends. This week we're gearing up for Halloween and I've even started thinking about and planning for the next major holiday. . .Thanksgiving!
You know I love cute desserts and I couldn't wait to share these little Turkey Leg Treats with you. I first saw a version of these treats on The Chick n' Coop and I thought they were pretty adorable.
Of course I'm always up for the challenge to make a recipe even more simple, so I did. . .and I added some sprinkles, too. . .just for good measure!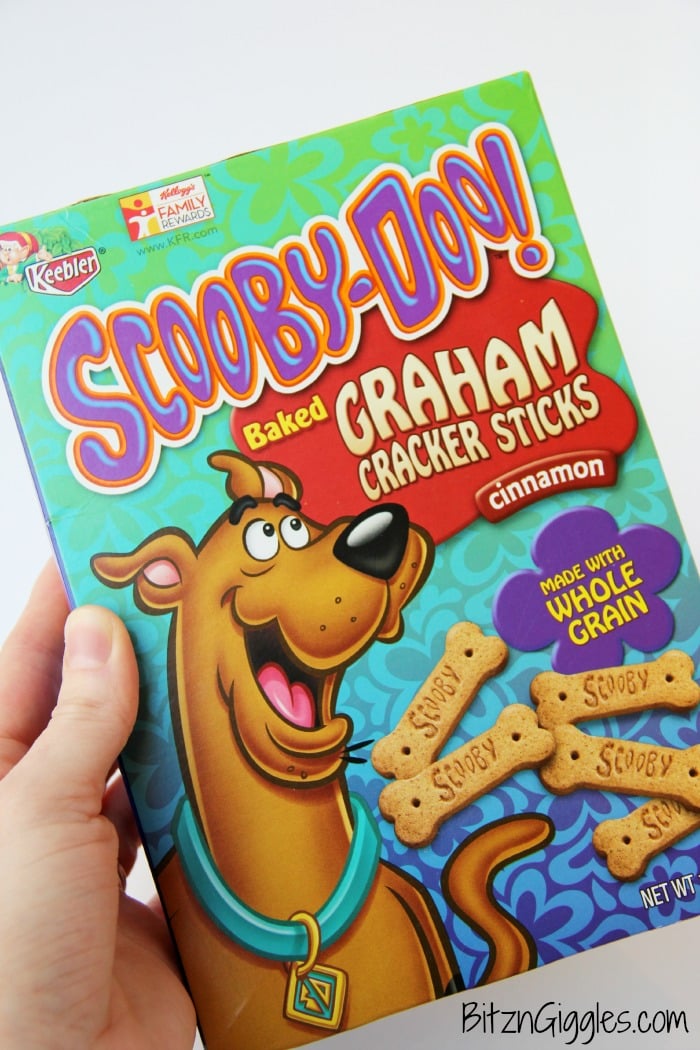 Have you ever seen these graham cracker sticks? They're shaped just like bones, and I thought they would be a great alternative to putting marshmallows on the ends of pretzel rods. You know how I like quick and simple. Who doesn't, right?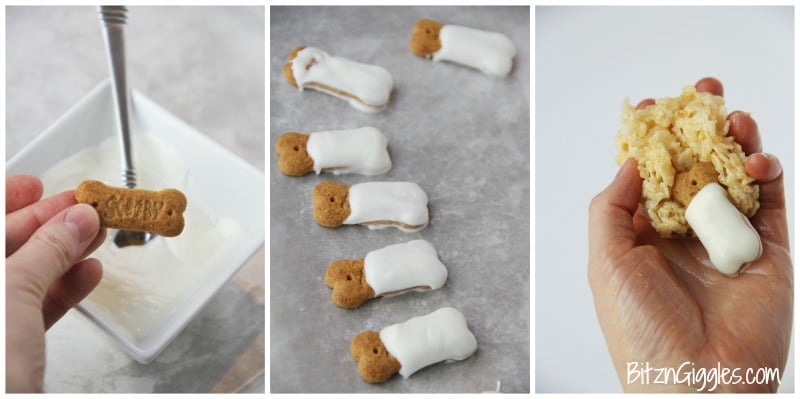 I started by melting some CANDIQUIK and dipping my little graham cracker bones about 3/4 of the way into the melted candy. Then I took my rice krispie treat mixture, wrapped it around the very end of the bone, pressed some sprinkles onto the treats and let them set for about 10-15 minutes.
And there you have it, little drummies, perfect for little hands on Thanksgiving. Heck, the adults will love these, too! Throw a few in a bowl and add them to your Thanksgiving table setting. They're sure to get your guests talking and they're pretty delicious, too!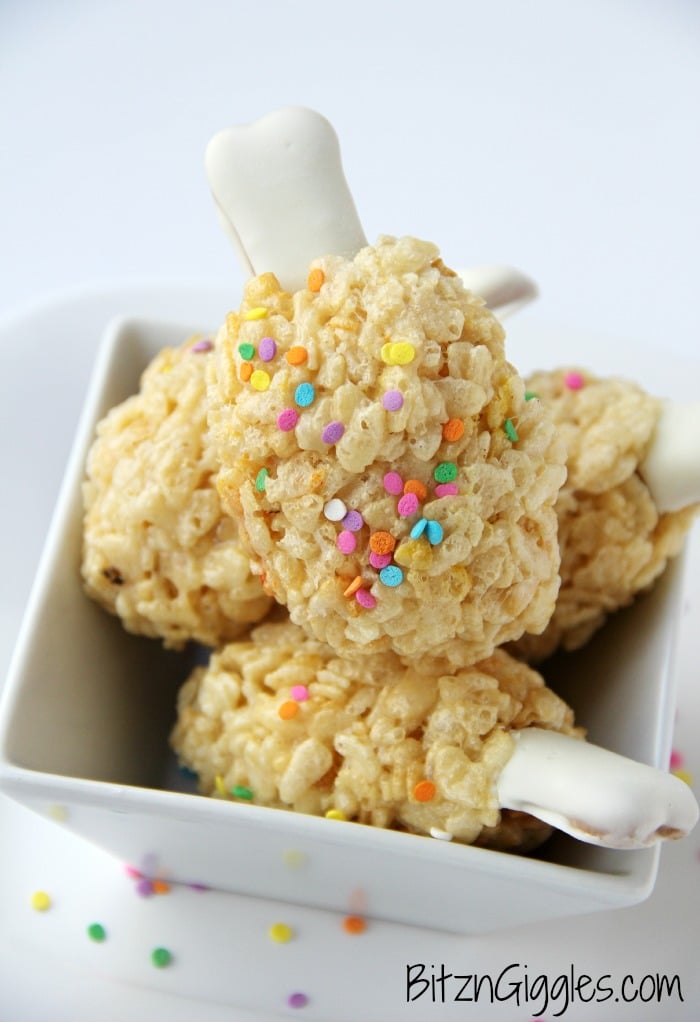 Turkey Leg Treats
A super fun Thanksgiving twist on rice krispie treats that will delight the kids.
Ingredients
3 tablespoons butter
10 oz. package marshmallows
6 cups Rice Krispies cereal
Scooby Doo Baked Graham Cracker Sticks (about 12-14)
Vanilla CANDIQUIK
Sprinkles for garnish
Instructions
Melt some CANDIQUIK in the microwave and dip the graham cracker sticks until about 3/4 coated.
Allow to set on some wax paper.
In microwave-safe bowl heat butter and marshmallows on high for 3 minutes, stirring after 2 minutes. Stir until smooth.
Add krispies cereal. Stir until well coated.
When the CANDIQUIK on the graham cracker sticks has cooled, spray your hands with nonstick cooking spray and mold the rice krispie mixture around the sticks – like the meat on a turkey leg, pressing some sprinkles gently onto the rice krispie mixture to secure.
Set the legs aside to set on wax paper for about 10-15 minutes. Store in a covered container to keep fresh.
Nutrition
Calories: 1897
Sugar: 187
Sodium: 1208
Fat: 37
Saturated Fat: 22
Unsaturated Fat: 12
Trans Fat: 1
Carbohydrates: 382
Protein: 17
Cholesterol: 92
LOOKING FOR MORE THANKSGIVING FUN?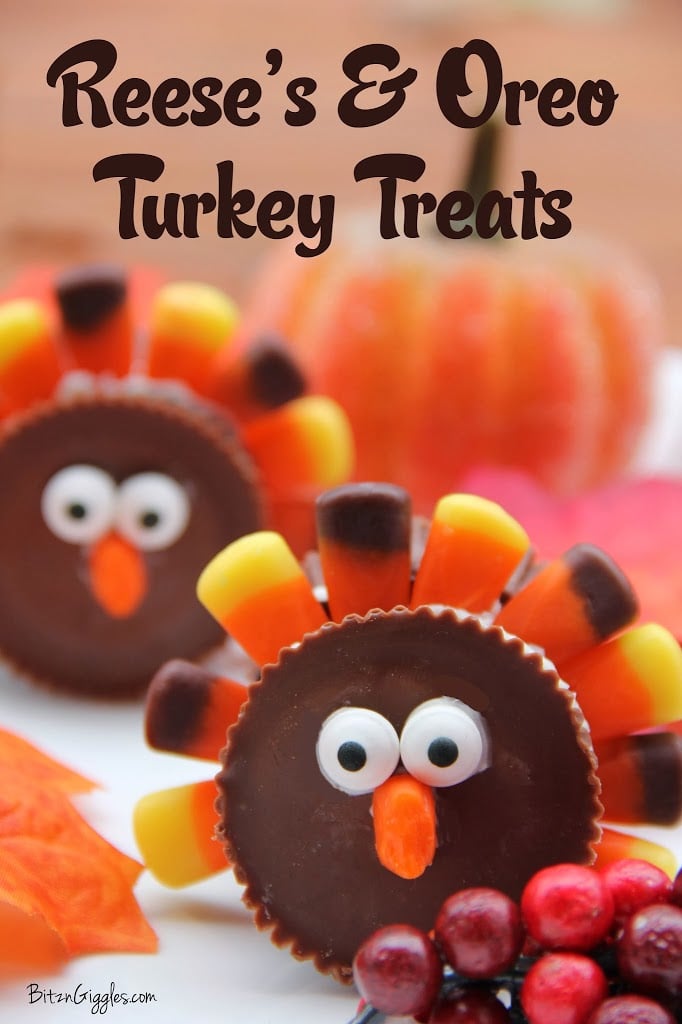 (Visited 16,150 times, 1 visits today)