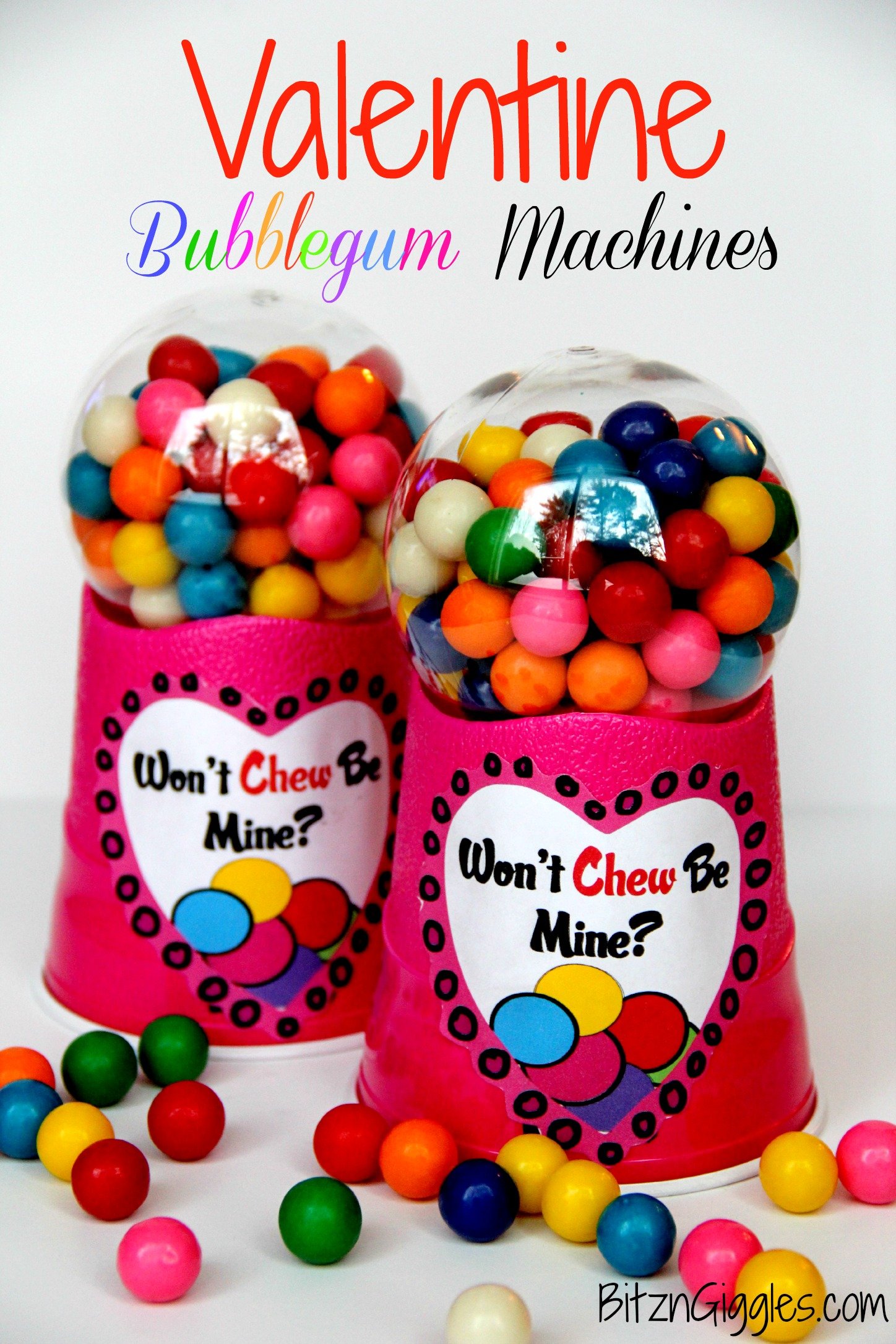 Do you decorate for Valentine's Day? This is going to sound horrible, but I don't. After Christmas, I actually don't "decorate" the house again until spring. Don't get me wrong, I do look forward to Valentine's Day. My husband and I usually try to plan a night out at a nice restaurant, the kids and I plan for their class parties and, once and awhile, if I'm organized, we'll get cards and small gifts out to our immediate and extended family members.
These little gumball machines are the perfect gift for a special neighbor or friend. They're easy to put together and look so gosh darn cute. Here's what you'll need to make one:
Materials:
Plastic cup
Scissors
Clear plastic ornament
Gumballs
Strong double-sided tape
Free printable offered in this post!
Start with your plastic cup, ornament and gumballs. If you want to pop a couple in your mouth while you work, it's ok. I felt compelled to do the same thing.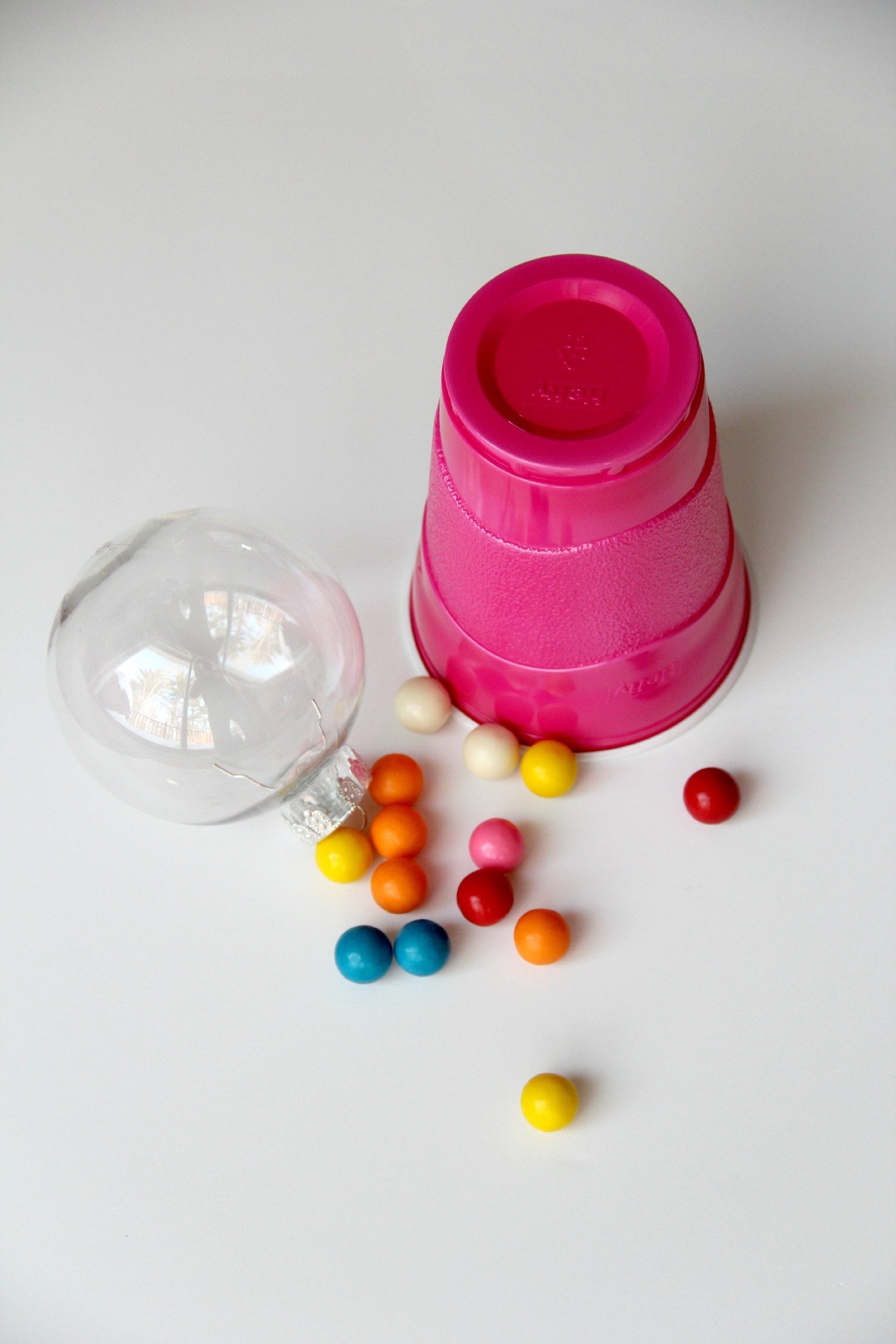 Fill the ornament with the rest of the gumballs (that you didn't put in your mouth) and put the top back on the ornament. Many of you might be thinking, "Where will I find a plastic ornament after Christmas?" Most craft stores carry these year-round.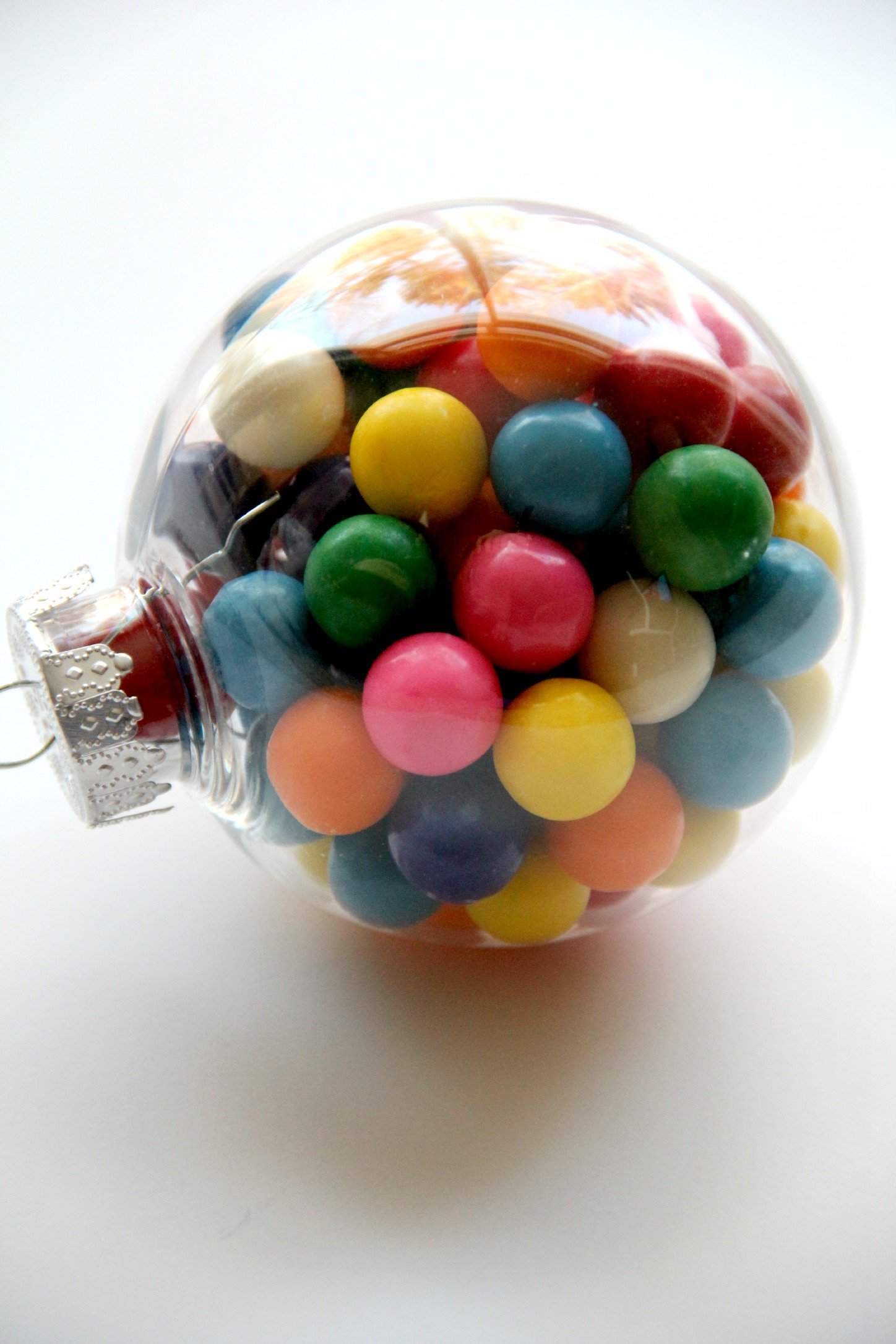 Don't you love these hot pink cups I found? I actually had bought these for my daughter's birthday party last year. The party colors were hot pink and lime green. I was so happy I had a few left over for this project. If you can't find this pink, red cups will still be fantastic.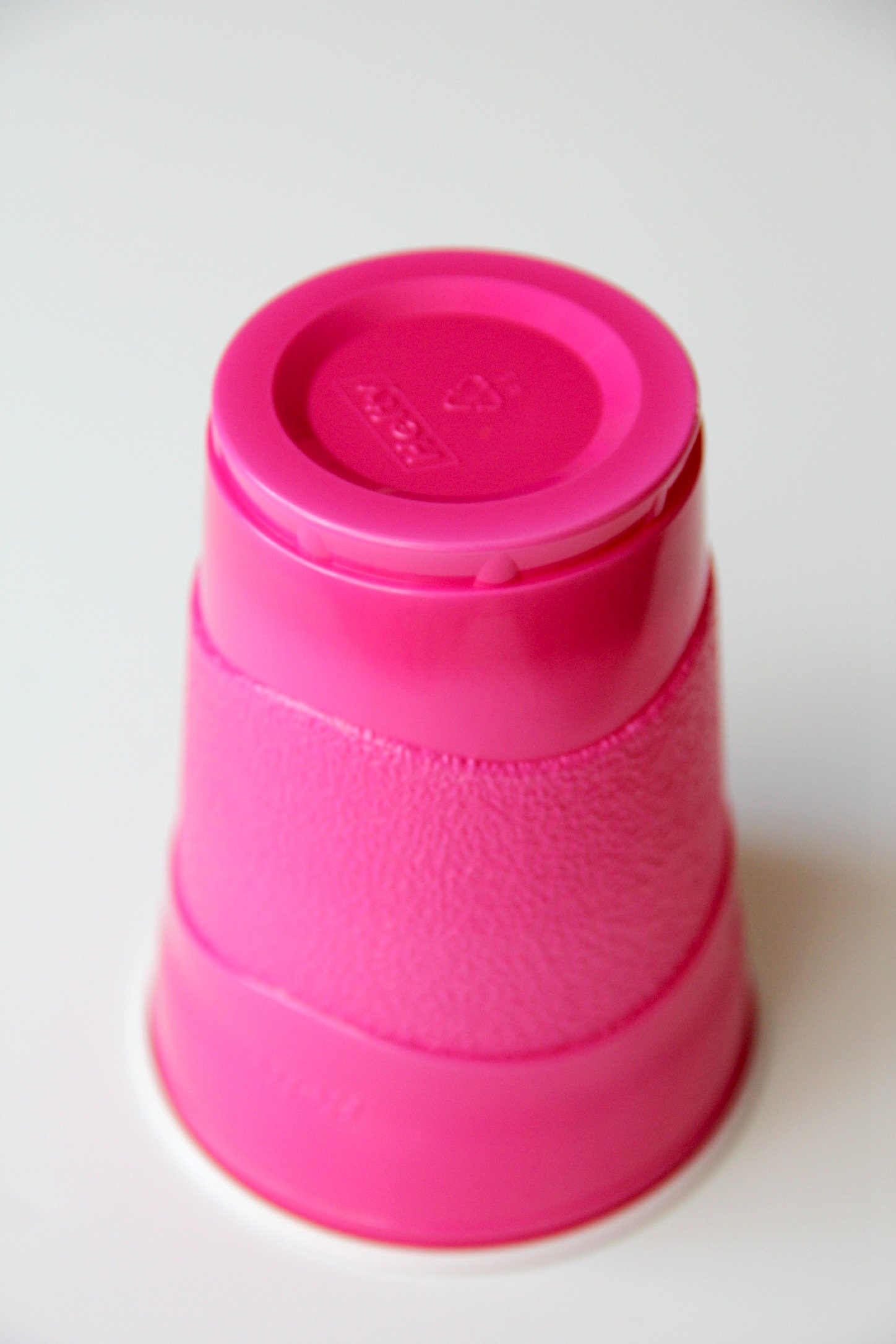 Get the scissors and start cutting the bottom of the cup out, following the path around the first wavy line on the cup. Did that make any sense at all? I was worried it wouldn't, thus the reason for the two photos of the cup – before and after.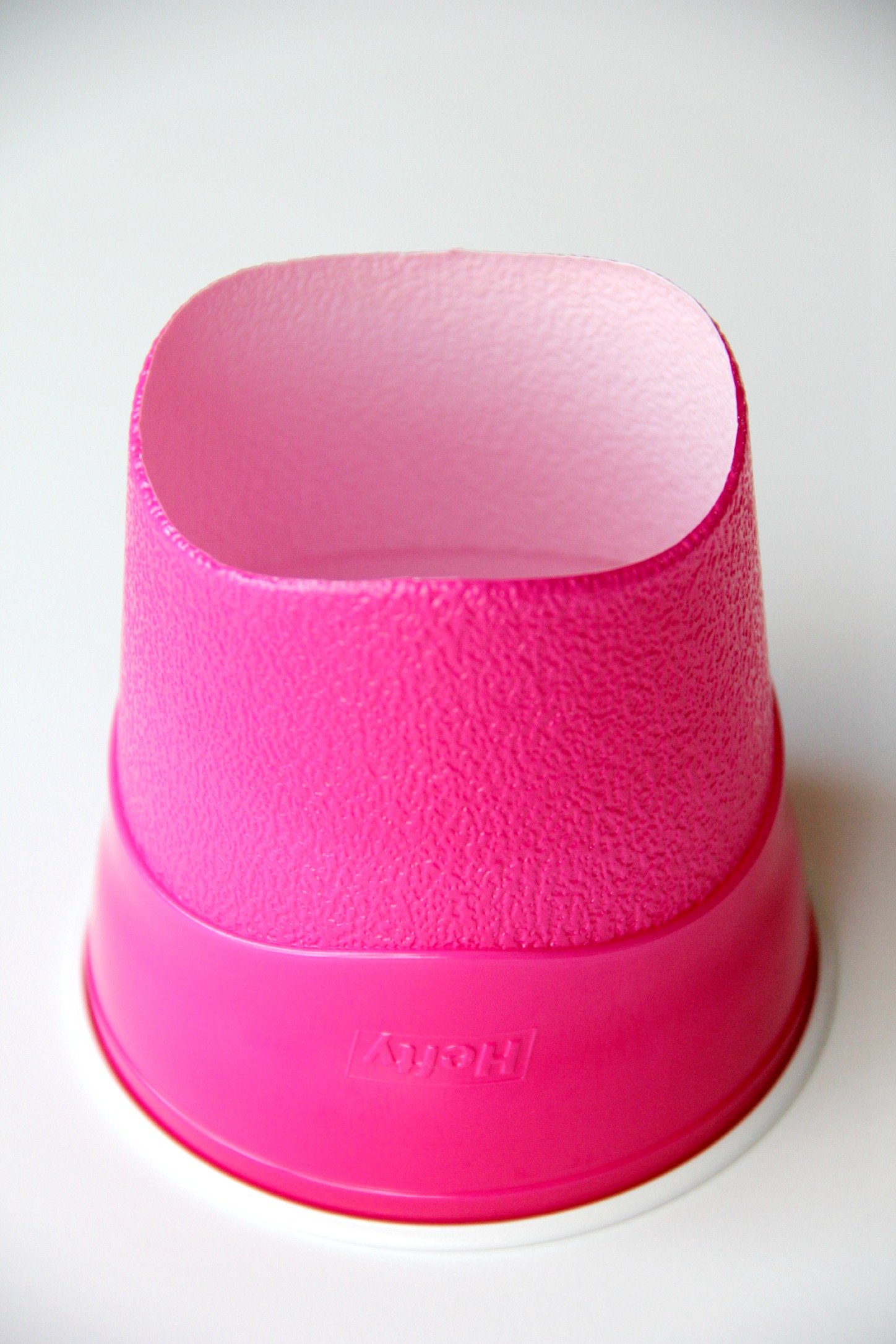 Take the double-sided tape and run it along the inside of the cup to help secure the ornament. If you want it really secure, you could use super glue, I suppose. Just a word of warning, these aren't meant to be tossed around. I wouldn't suggest them for classroom gifts. They're definitely something you'd maybe box up or put into a gift bag to give to a friend.
I really had a tough time with the photos for these guys. There was so much reflection coming off of the ornament. I think I tore a muscle trying to get some of these shots.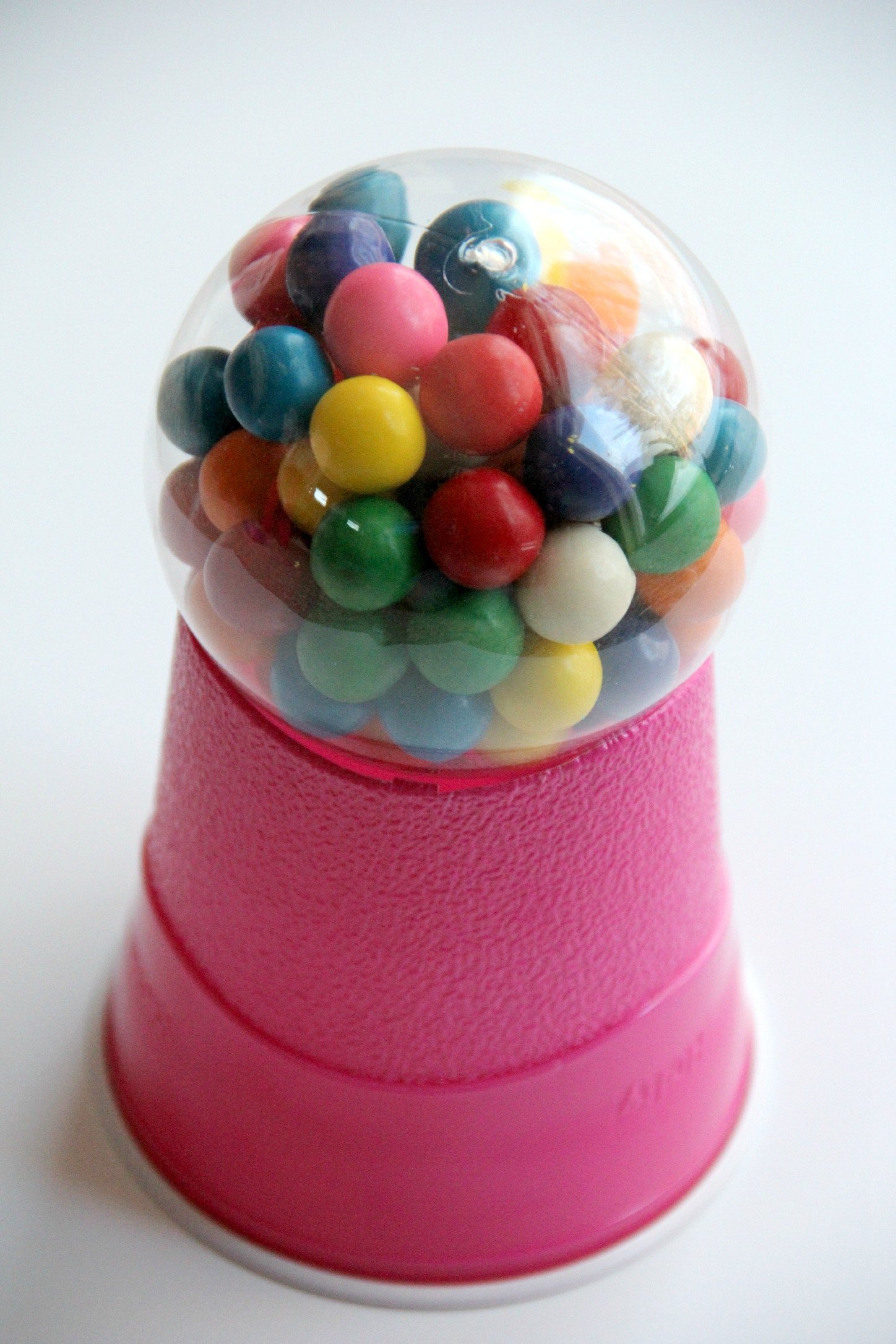 When your ornament is secure,
download the printable heart
and get the double-sided tape back out. You can either use tape, glue or sticker paper. It's up to you! I used the double-sided tape for mine.
Aren't they super cute? There's just something about gumball machines. They're so colorful, and, well, they just make me happy. What's your favorite color of gumball? I have two – blue and red.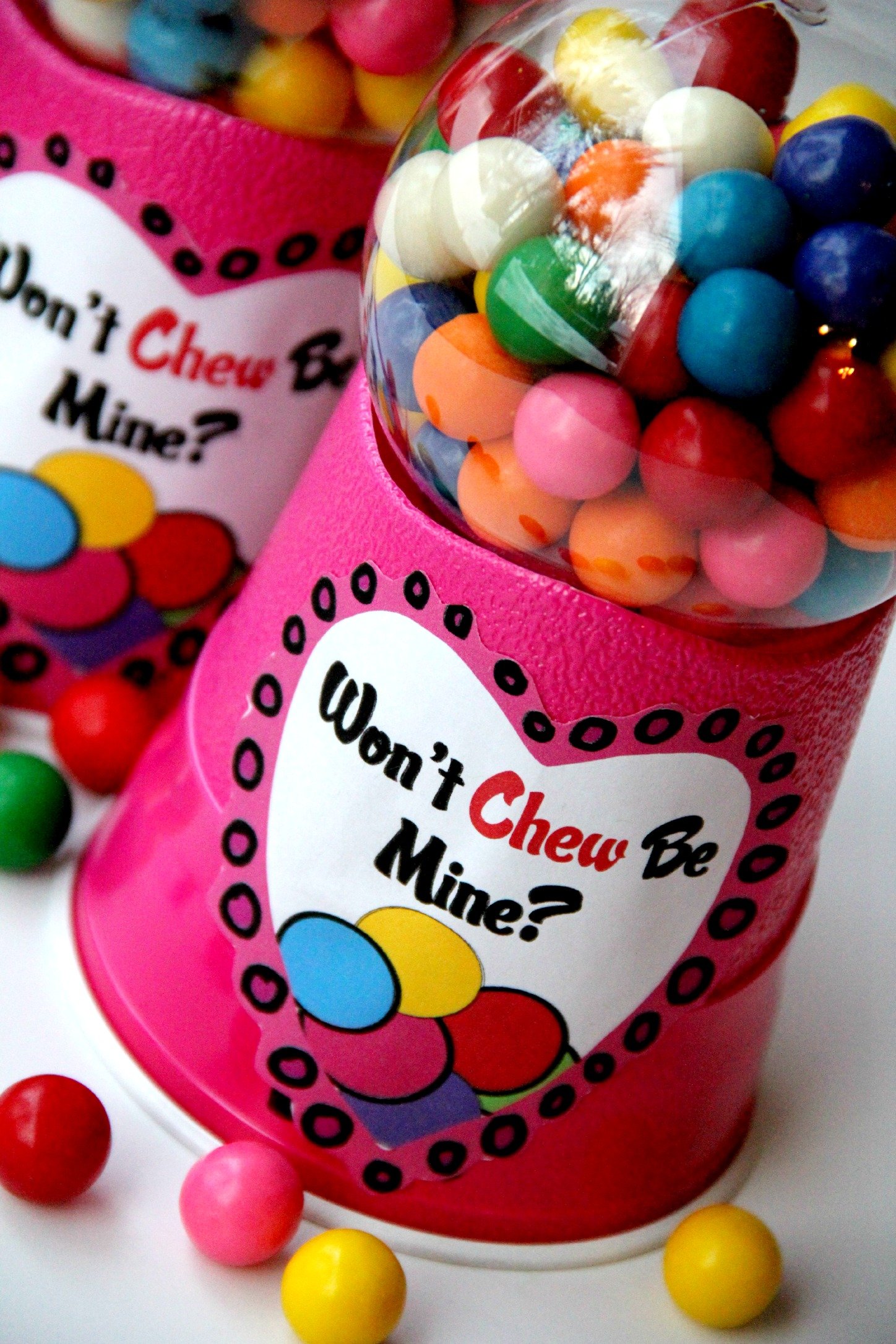 The best part of this project was seeing the look on my kids' faces when they saw the finished products. They were super excited to try the gumballs, and even more curious to see how the "machines" were put together. My two-year-old studied hers for quite a while. Once they discovered how to open the ornaments, all bets were off, and gumballs were flying everywhere.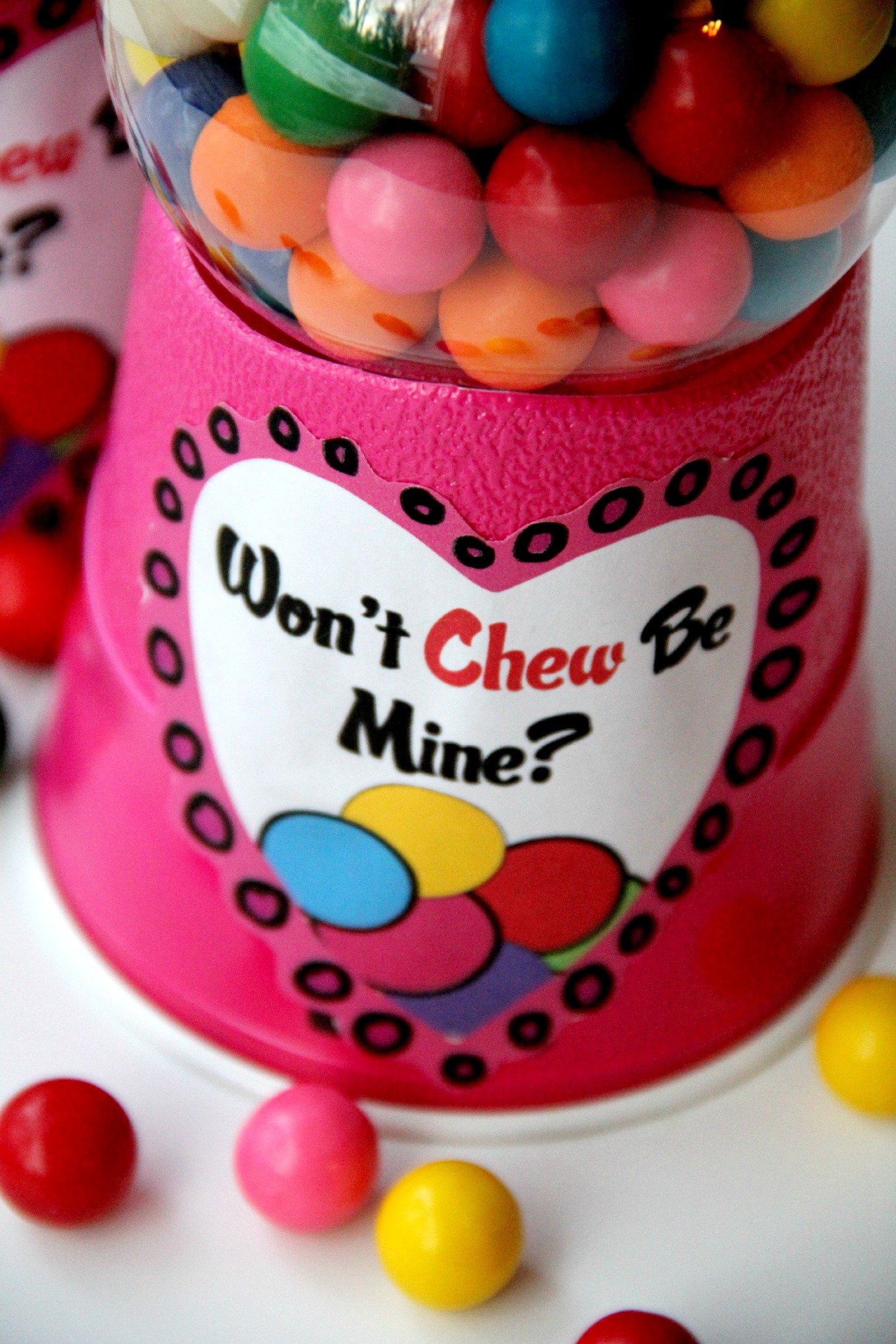 So, remember at the beginning of the post when I said I didn't decorate for Valentine's Day? Well, not true this year! Gumballs scattered about the carpet should definitely count for something, don't you think?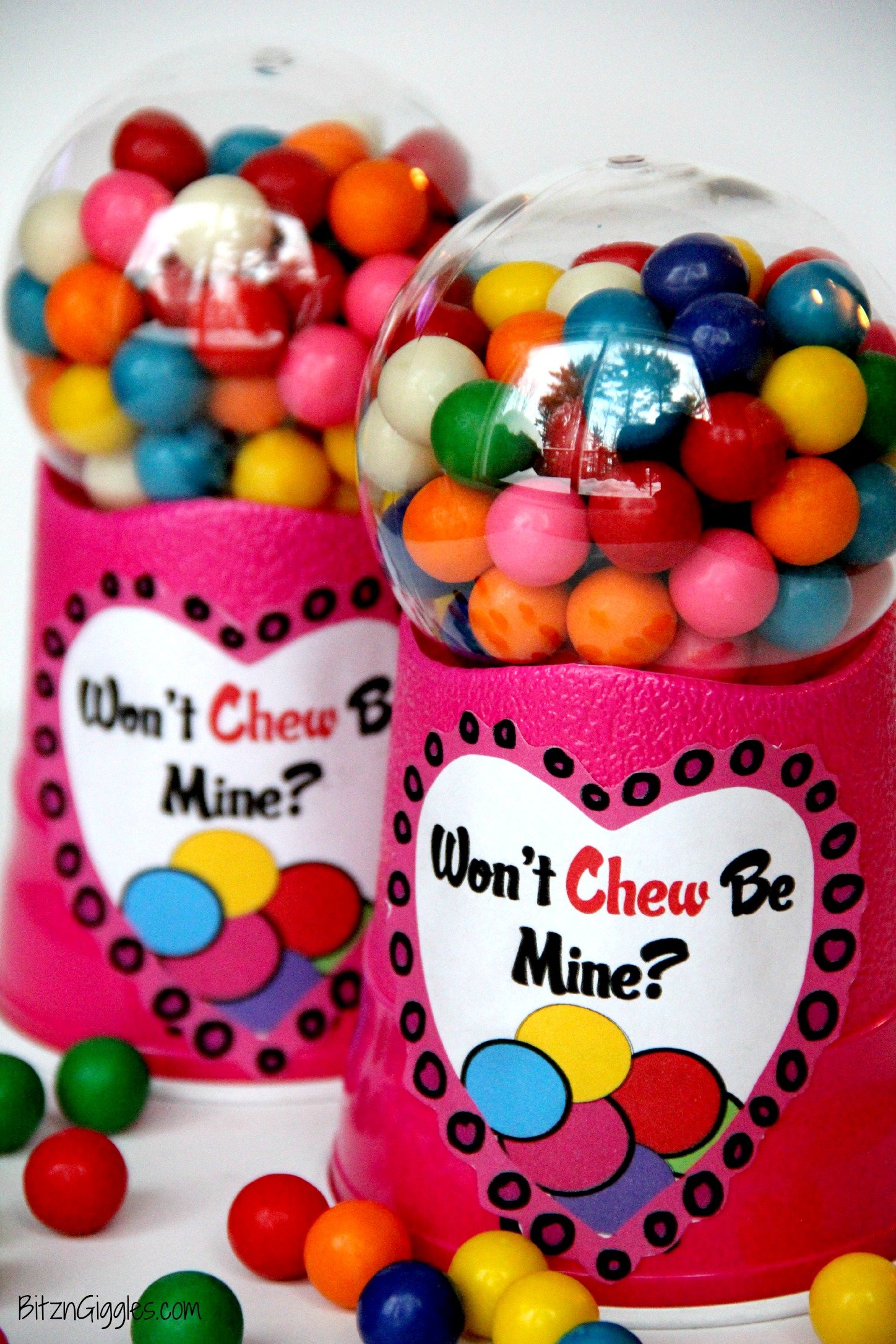 (Visited 13,503 times, 1 visits today)