Air Freshening Tabs – Make these tablets with only three ingredients and then place anywhere that needs some freshness like the bottom of garbage pails or in closets. After about a month, crumble them into your laundry for another boost of scent!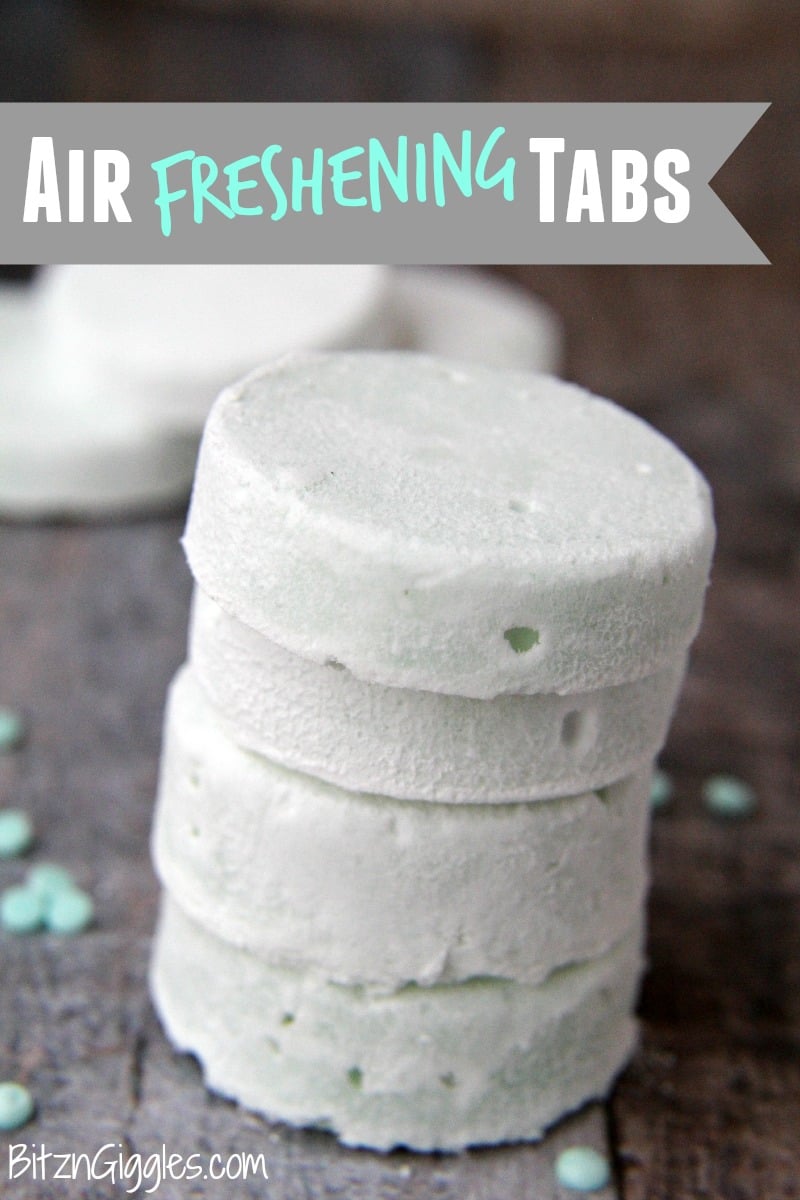 This post may include affiliate links. Please see my disclosure.
Raise your hand if you're getting tired of this cold weather. If you could see me through your screen, I have two arms up in the air right now! Cold weather is not my thing. Why do I live in Wisconsin, you ask? To be close to family. Oh, and the other seasons here are absolutely stunning. But winter, nope, I'm not interested.
One of the problems with winter is the stale air. It's been so cold lately that you just don't want to be opening windows throughout the house if you know what I mean. We're paying a pretty penny to heat this baby! The only way I would open a window at this time of year is if we had a horrible sickness in the house or I set our home on fire while pretending I was a contestant on the TV show Chopped. Who else adores that show? Love.
Okay, so back to where I was going with this. . .I'm the type of person who needs my home to smell nice. . .all the time. I have more scent warmers, candles and deodorizers than probably my entire neighborhood combined. Just ask my husband. I can't help it. It's a bit of a weakness.
What do you do with these tablets, you ask? There's a ton you can do with them. . .place them in a closet, put them under a sink, hide them at the bottom of garbage cans, throw one behind the toilet in the bathroom, place one in a bowl under your the seats of your car. Put them anywhere that needs a bit of "freshness."
These tablets are super easy to make, with only 3 ingredients! Do you already use the Downy Unstopables in your wash? I use way more than I should in each and every load because I love them so much. The "Fresh" scent is my favorite but you can use whatever scent that appeals to you. If you don't have the scent booster, you could always use essential oils as well.
Let's get started!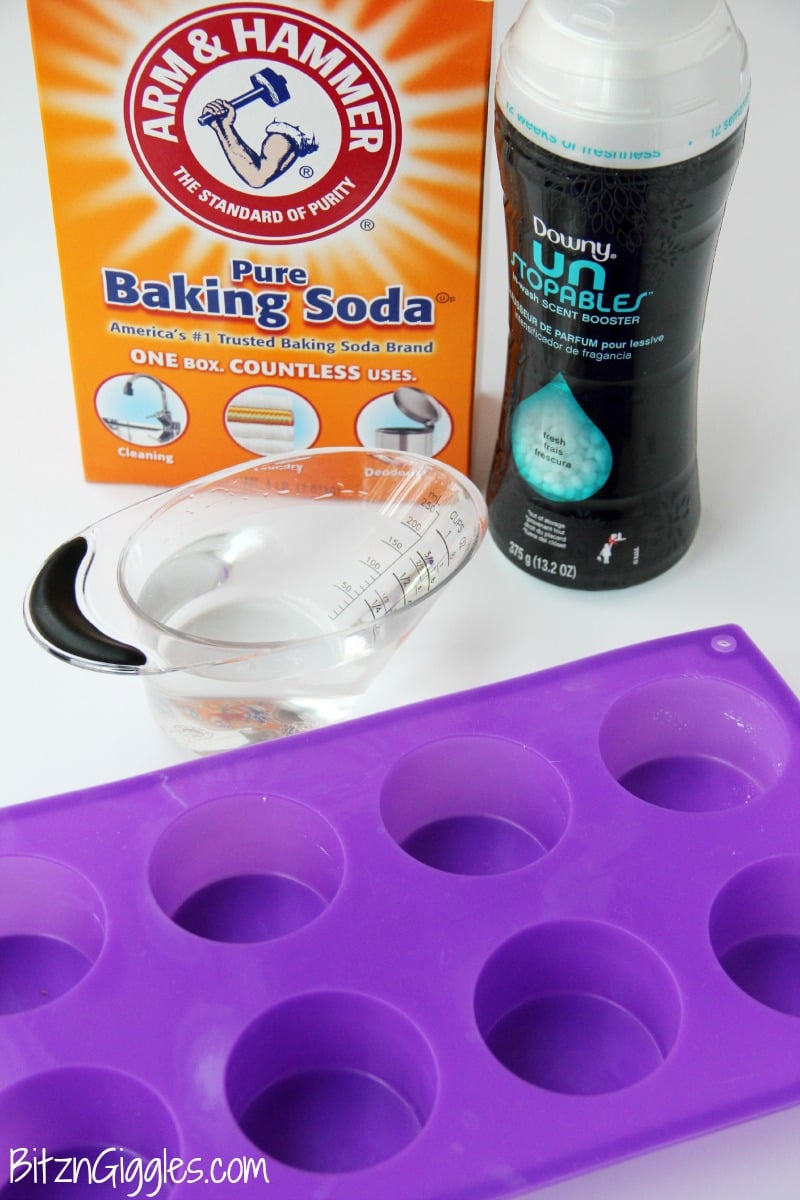 Ingredients & Materials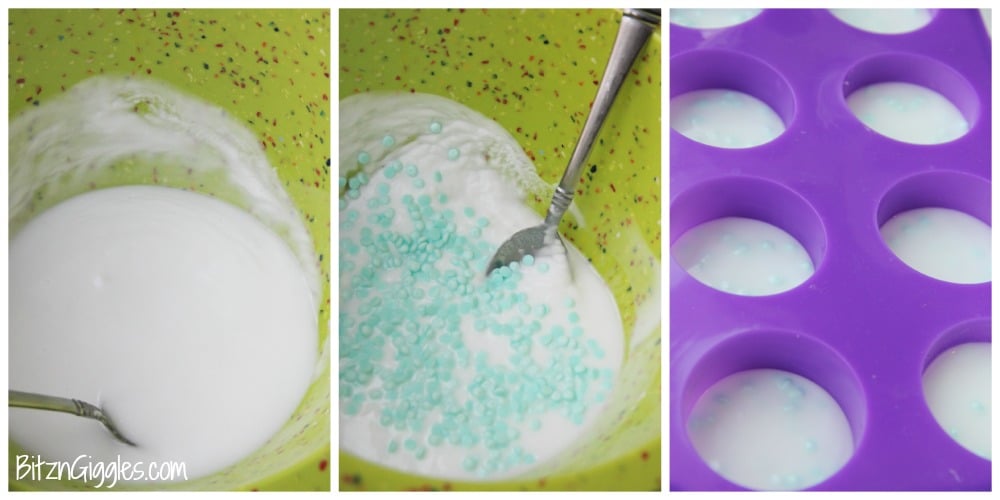 Begin by combining the baking soda and the water until the consistency of the paste gets pretty thick.
Stir in the scent booster or essential oil.
Spoon the mixture into the silicone mold. I filled each of the cups about 1/4 of the way.
Allow tablets to dry for 48-72 hours.
I know, I know. The last step is brutal, isn't it? Who wants to wait? Well, you do. You'll need to. The tablets need to dry out completely before you can use them.

Here's what the tablets looked like when I popped them out of the mold. I ran around the house placing them everywhere. Don't take too big of whiff up close, they are pretty strong – they need to be in order to scent a larger room.
I'm able to keep my tablets in place for about a month. After that, you know what I do? I crumble them up and throw them in the wash with a load of laundry. Brilliant? Yes. I love that I'm making those little scent boosters do twice the work – first as an air freshener and then as a scent booster in my laundry! BONUS!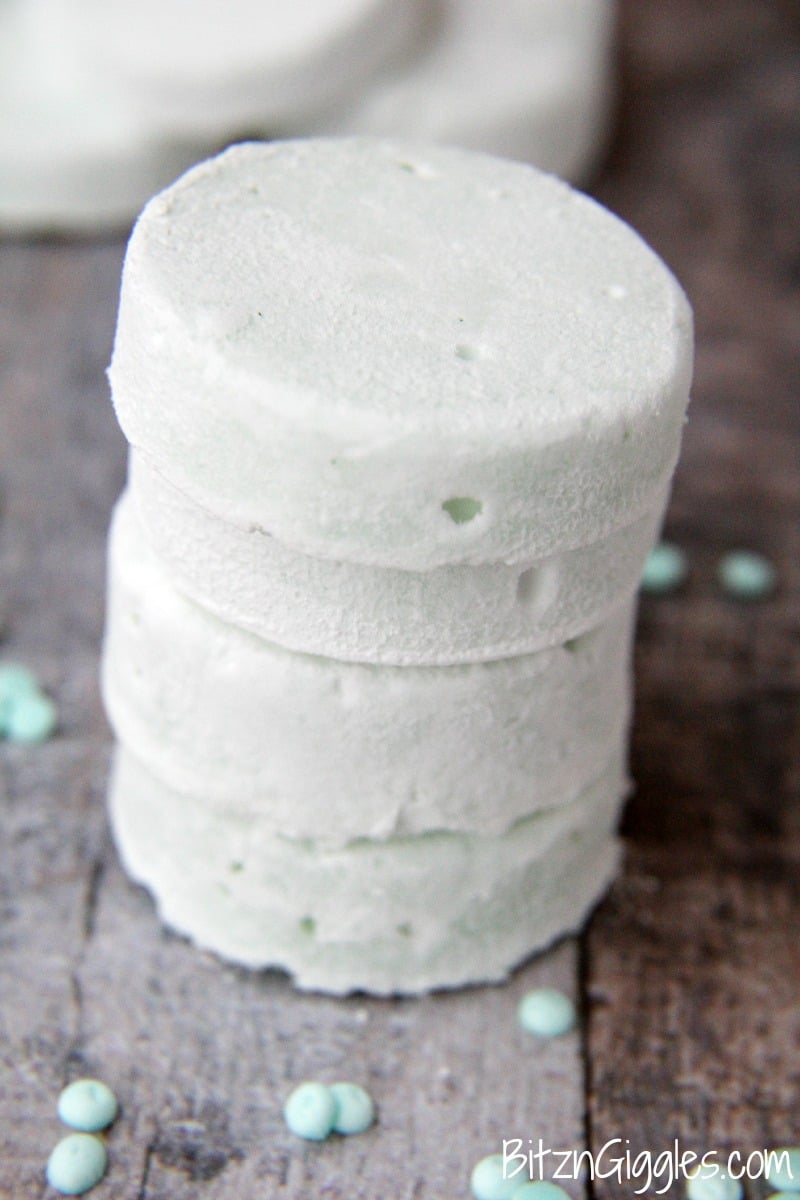 I would love to hear how you plan to use your air freshening tablets in the comments! It's so much fun to share ideas and I always seem to learn something new from all of you!
LOOKING FOR MORE DIY CLEANING IDEAS?