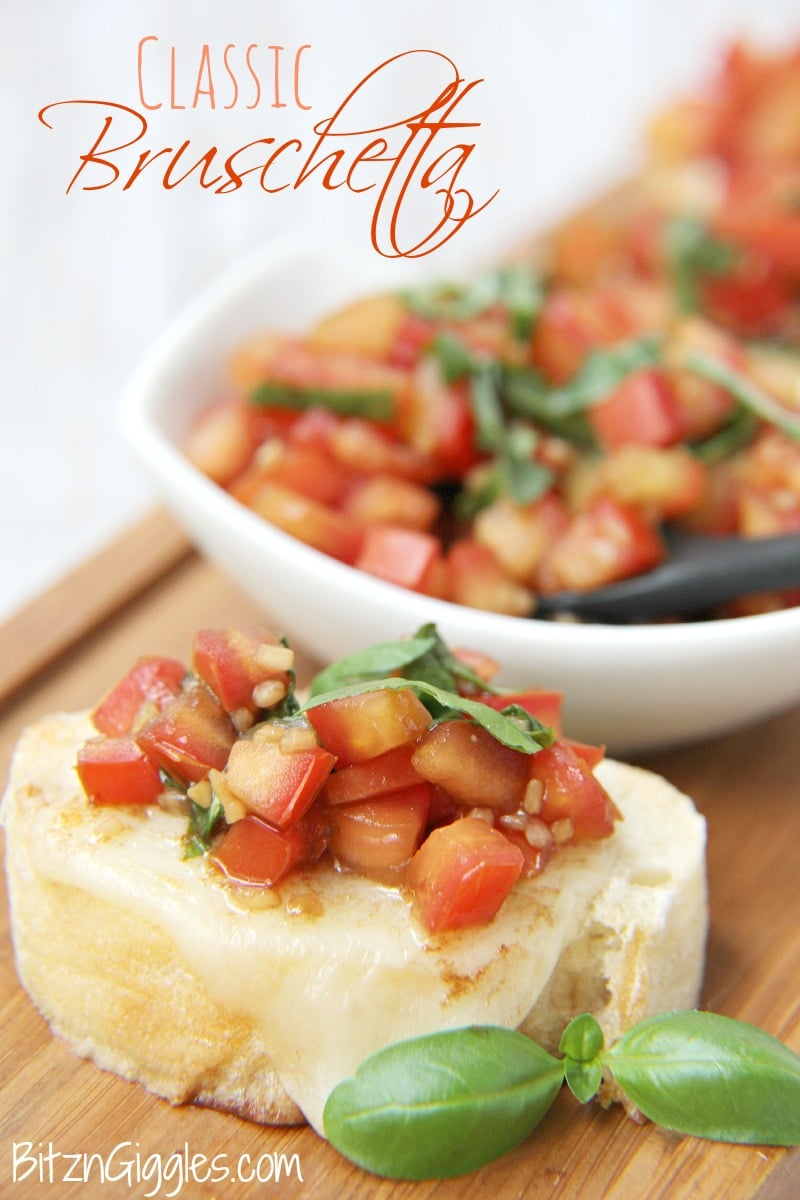 Every summer I look forward to planting my little herb garden outside on the deck. Basil is one of my favorite herbs and I love using it in my summer recipes, like these Lemon & Basil Grilled Pork Chops. Today, I'm sharing the recipe for my favorite Classic Bruschetta. I make this year-round, but in the summer when I have fresh tomatoes and basil right outside my patio door, I take full advantage of it.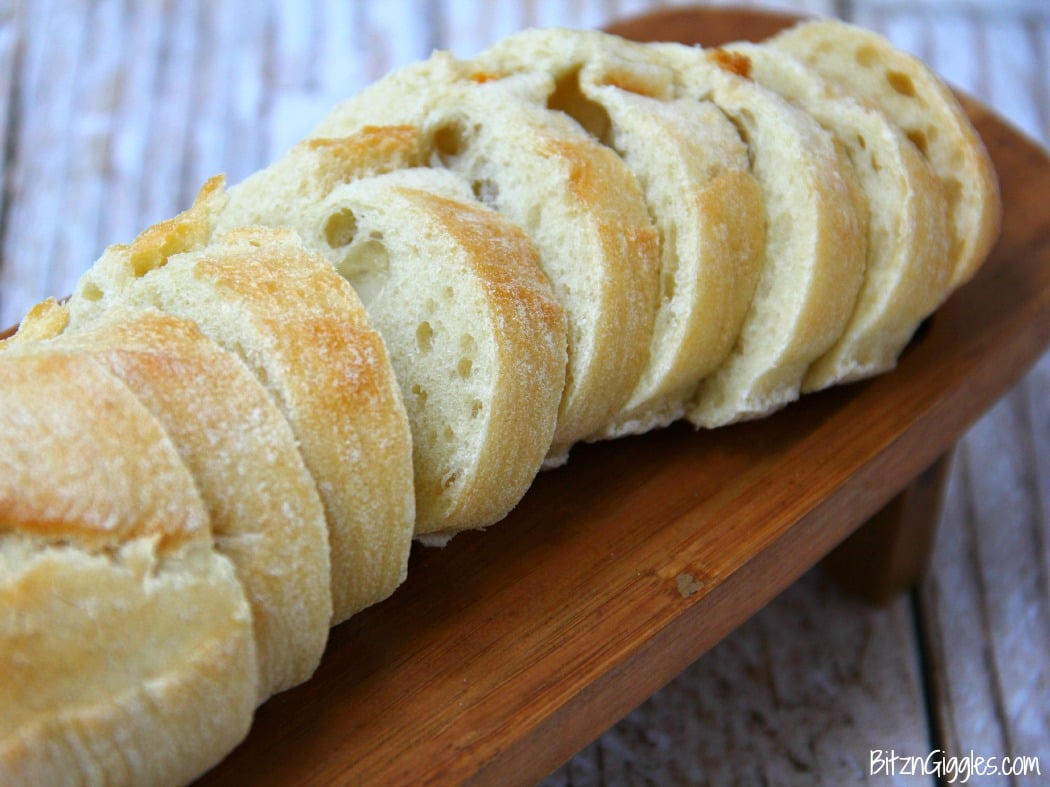 Impromptu parties and dinners happen all of the time here in the neighborhood and this bruschetta is so simple to throw together quickly. Sometimes I'll just eat this with chips or Melba toast, but the best way to enjoy this bruschetta is on top of French bread covered with mozzarella cheese!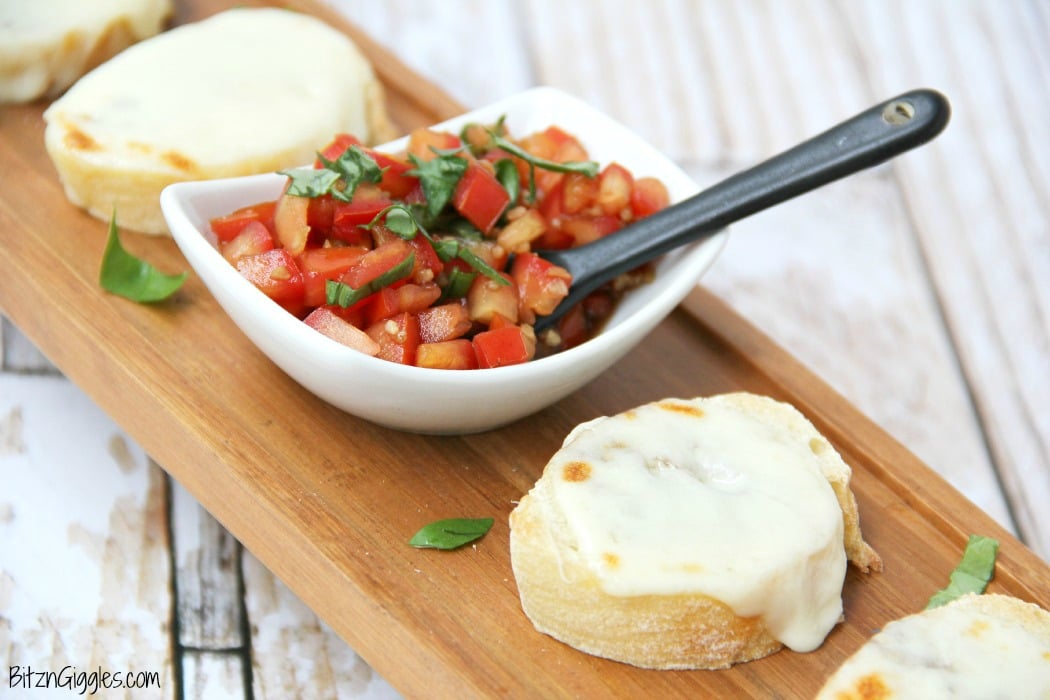 I love to keep the French bread soft, rather than over-toasting it, so I have something to sink my teeth into.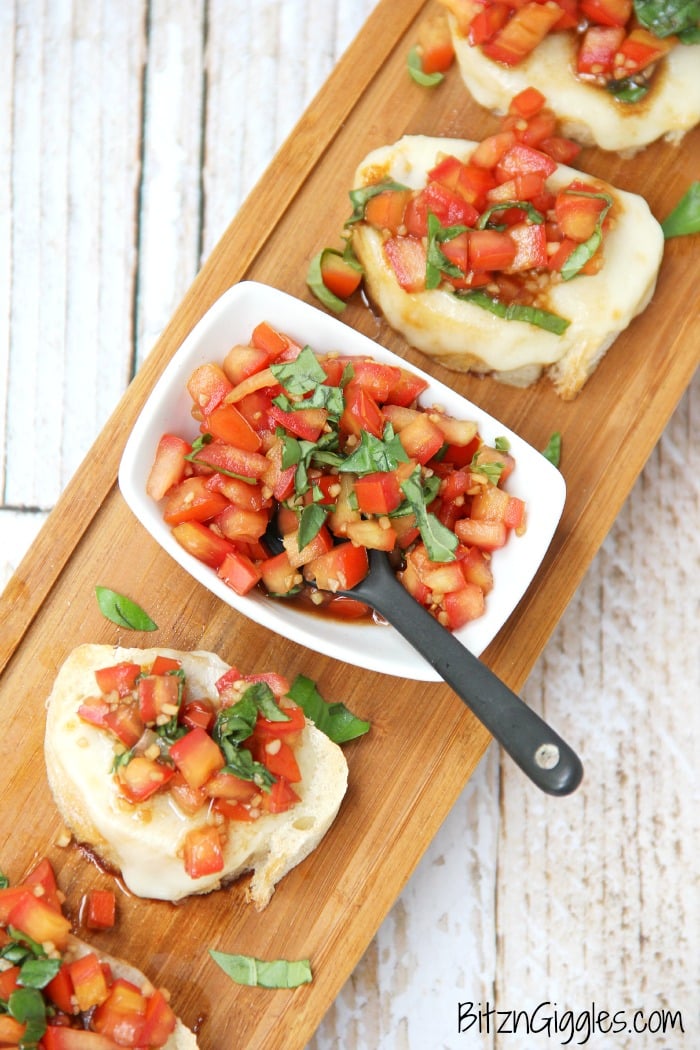 It's such a great appetizer to serve at a party because even after the mozzarella cools, the bread still tastes wonderful. You just can't beat the fresh, summer taste! So, so good.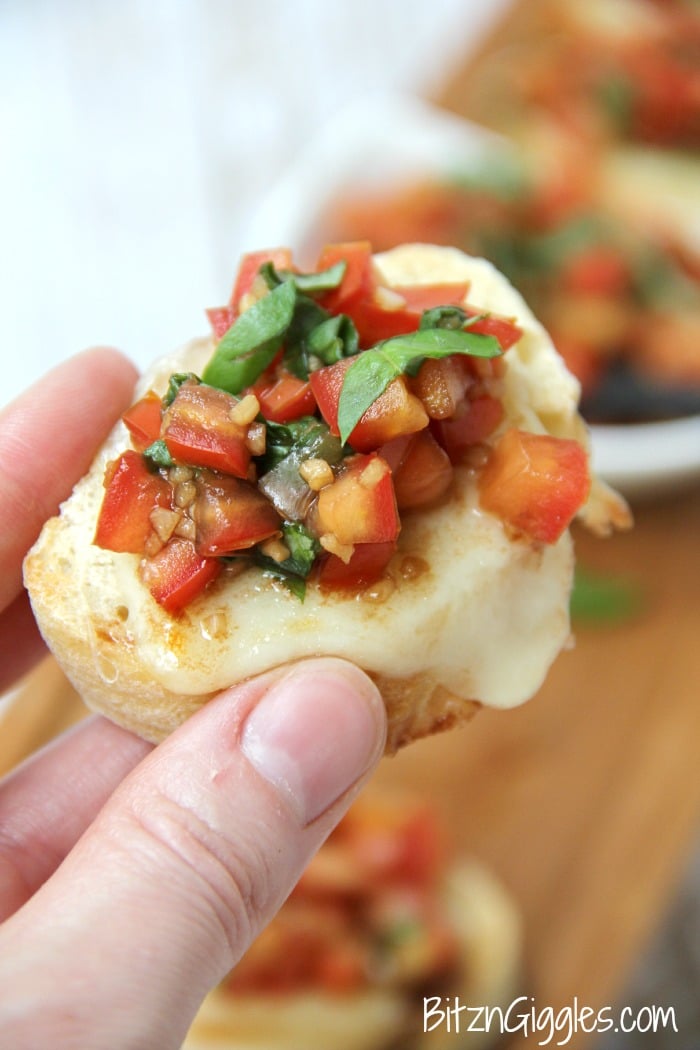 Classic Bruschetta
French bread slices topped with melted mozzarella and fresh tomatoes bursting with flavors of balsamic, garlic and basil!
Ingredients
4–5 Roma tomatoes (diced)
3 teaspoons minced garlic (or 3 cloves fresh)
8–10 basil leaves (thinly sliced)
Loaf of french bread
Mozzarella cheese slices (1/4 of a slice for each slice of bread or enough that the cheese covers the slice of bread)
5 Tablespoons balsamic vinegar
1/4 teaspoon salt
Instructions
In a medium-sized bowl, combine the tomatoes, garlic, basil, pinch of salt and balsamic vinegar. Toss until the balsamic mixture covers all of the ingredients. Set aside.
Cut the loaf of french bread into slices.
Place the slices onto a baking pan.
Cover each slice of bread with a piece of mozzarella cheese.
Place the pan into the oven and set the broiler to low.
Broil the pieces of bread for 1-2 minutes or until the cheese is bubbly and begins to brown.
Remove from oven, top with the tomato mixture and serve immediately.
Nutrition
Serving Size: 6
Calories: 232
Sugar: 6
Sodium: 452
Fat: 3
Saturated Fat: 1
Unsaturated Fat: 1
Trans Fat: 0
Carbohydrates: 42
Protein: 10
Cholesterol: 5
(Visited 2,403 times, 1 visits today)