Lemon Basil Grilled Pork Chops – Lemon, garlic and basil-infused pork chops – perfect for summer grilling!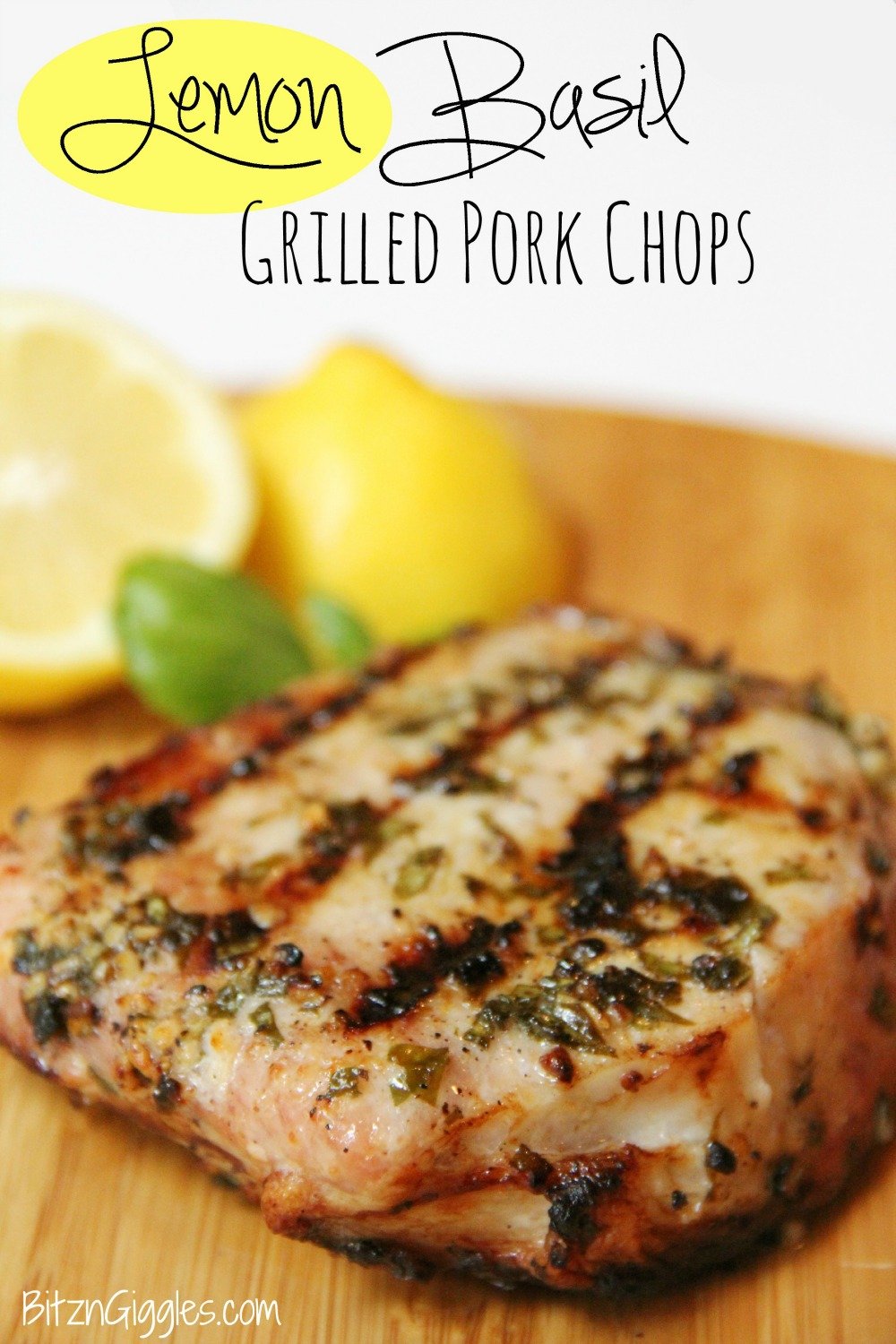 Raise your hand if you're giving your grill a workout already this summer! I am! I am! Correction. My husband is! My husband is! Our old grill, I knew how to operate. We got a new one about two years ago and I've never touched it. Sad face. That means, in the summer, Josh does most of the cooking. Happy face.
I've mentioned it before on the blog but he likes to call himself the "Grill Master." Now, while I still roll my eyes whenever I hear that, I will admit that he has gotten this grilling thing down to a science. One of his favorite meats to grill are thick cut pork chops. He sears them on the outside, sealing in the juices.
When you cut into them, they are the most tender and juicy chops you've ever tasted. I used fresh herbs, lemon juice and garlic to season these Lemon Basil Grilled Pork Chops. They turned out DIVINE and gave a fresh summer twist to the meat.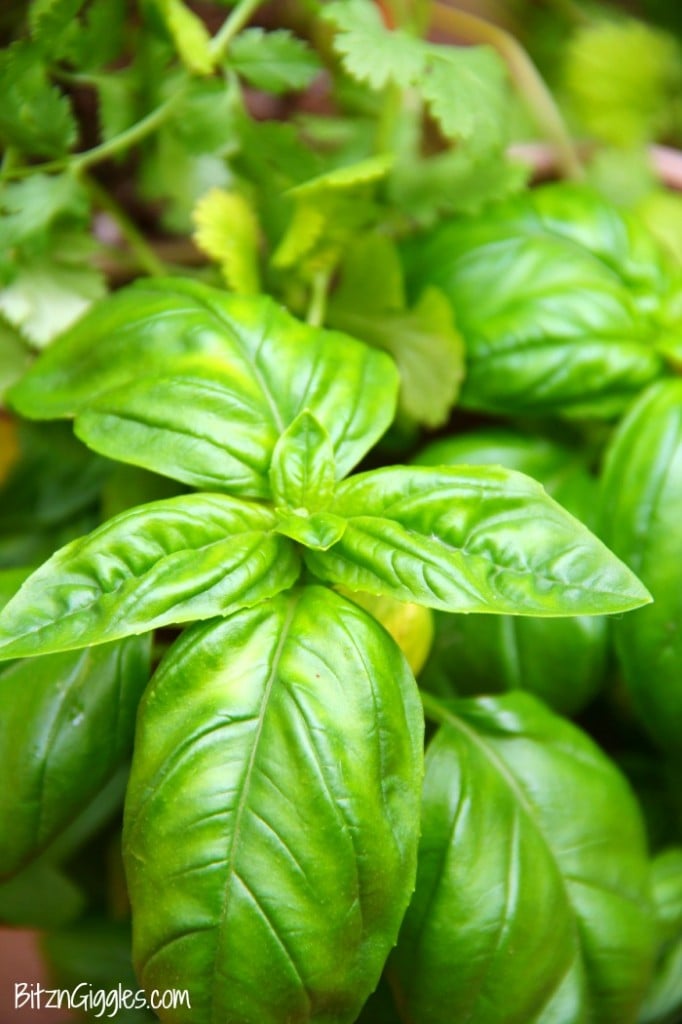 Cooking and grilling with fresh herbs in the summer is something I look forward to all winter long! During the winter I use a lot of dried herbs and seasonings and it's just not the same. This basil is from my little herb garden on the deck. I'm absolutely in love with it.
What I actually put together for the chops was a wet rub. I'm a garlic lover as you can see here in the bowl. Garlic is definitely one of the stars in this dish. I used minced. If you have time to use fresh and crush or mince your own, more power to you.
I had about 35-40 minutes to prepare dinner, which is typical for week nights, so I need simple, fast and delicious recipes. That's why you're here, too, right?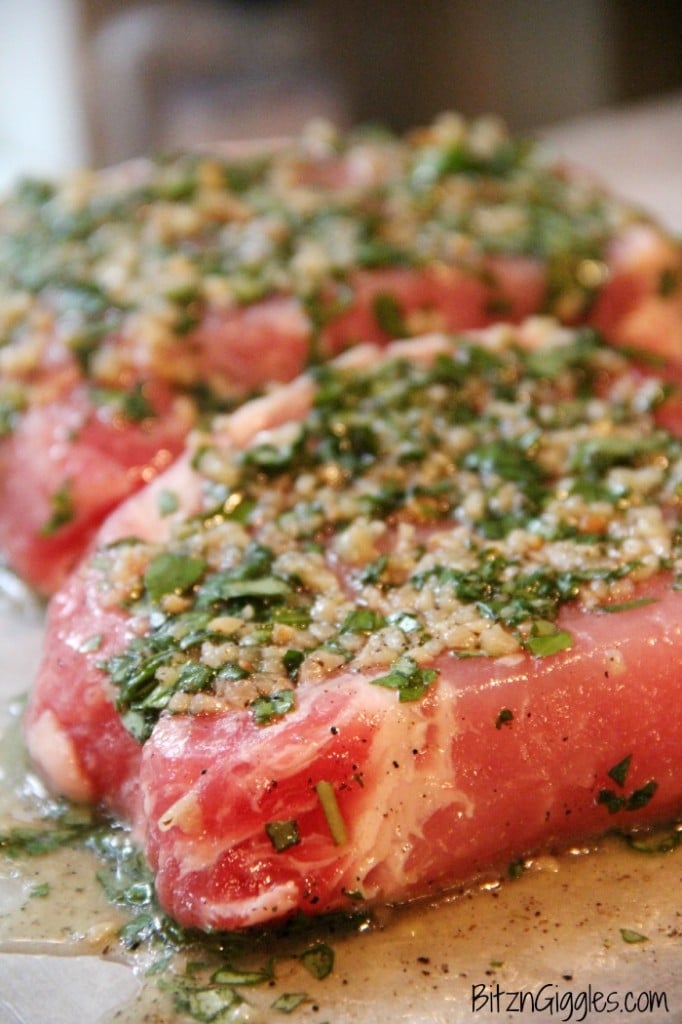 The most difficult part of the entire preparation was finding enough patience to allow the wet rub to infuse the chops. I let the rub set on the chops for about 20 minutes before Josh threw them on the grill.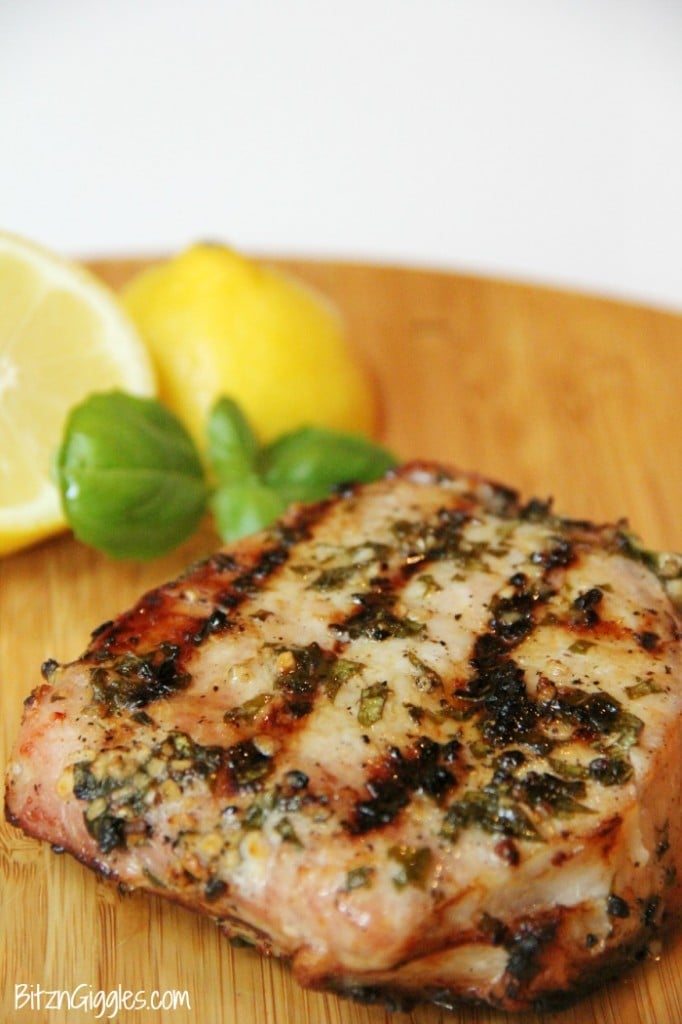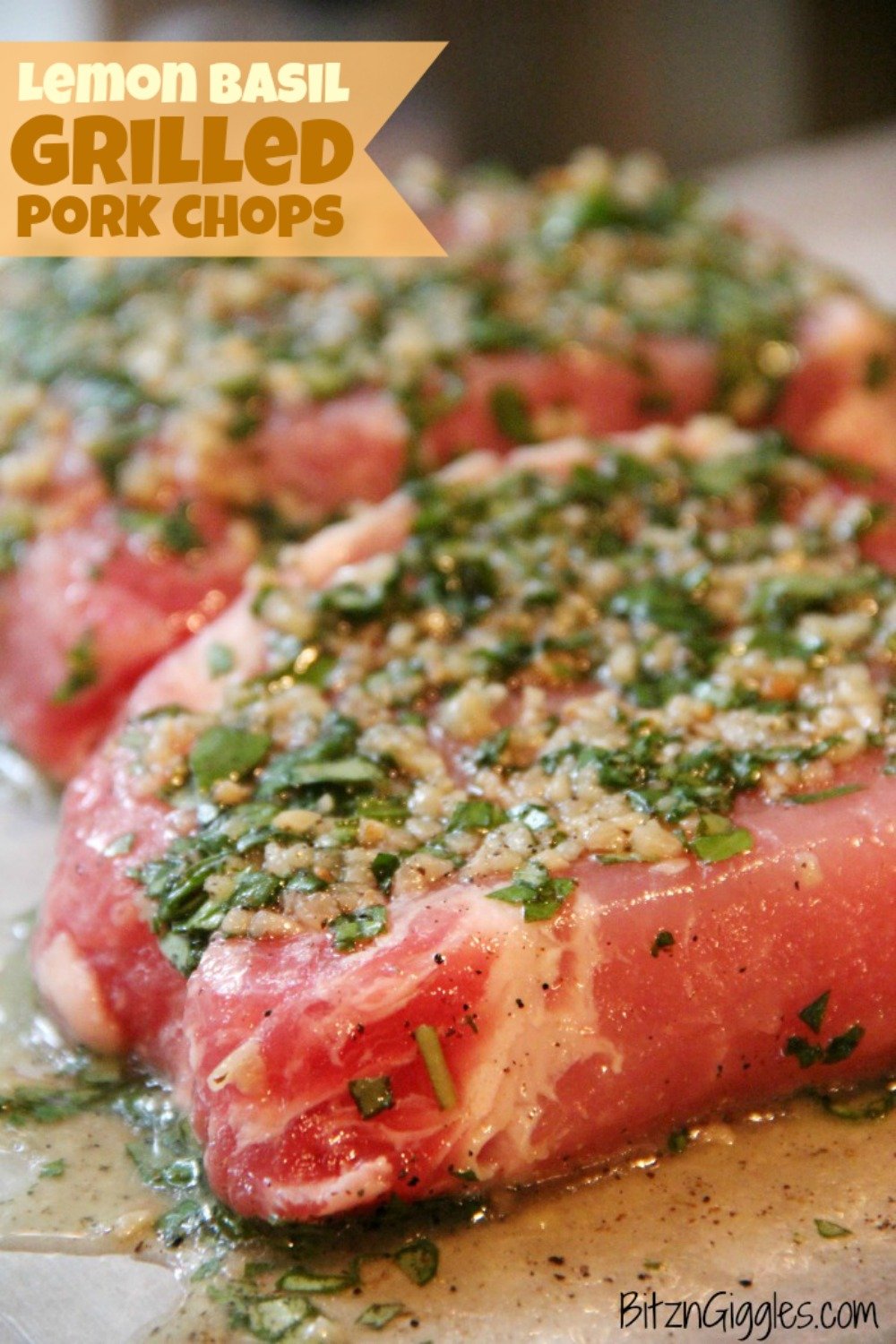 And let me tell you, that 20 minutes was well worth it! These chops were seasoned perfectly. I tasted the basil, the lemon and the garlic in each and every bite. YUM! Kudos to the "Grill Master." He's done it once again!
Lemon Basil Grilled Pork Chops
Lemon, garlic and basil-infused pork chops – perfect for summer grilling!
Ingredients
4 thick-cut, boneless pork loin chops
2 tablespoons olive oil
1 cup fresh basil leaves, minced
3 tablespoons minced garlic
3 tablespoons lemon juice
1 teaspoon sea salt
3/4 teaspoon pepper
Instructions
Add olive oil, basil, garlic, lemon juice, salt and pepper to a bowl and mix well.
Spread both sides of the pork chops with the mixture and let the chops set for about 20 minutes.
Grill chops over direct heat for about 5-6 minutes per side or until the internal temperature reaches at least 145 degrees.
Let rest for 5 minutes before serving.
SaveSave
SaveSave
SaveSave
(Visited 252,111 times, 1 visits today)