Easy Grilled Venison Backstrap – The best way to prepare venison backstrap! Delicious and flavorful with no gamey taste!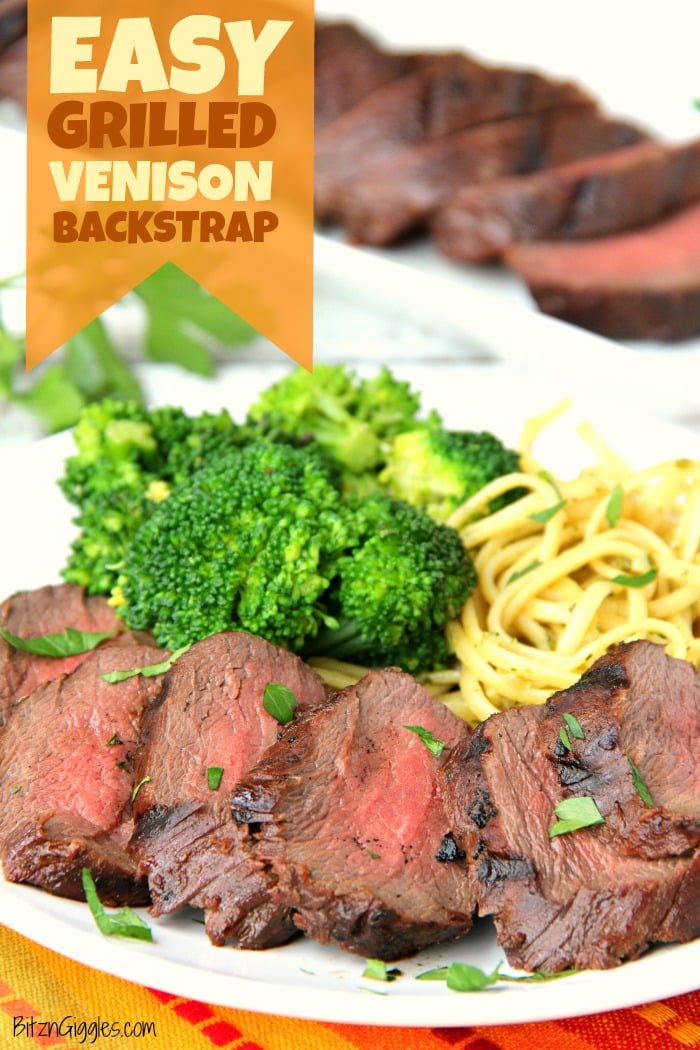 I'm busy cleaning out our chest freezer in the basement because "we're expecting more meat." And that's a good thing. Living in Wisconsin, hunting season each November is a BIG deal, and it's always been an important time of year for our family. My husband, Josh, hunts in a crew with several other guys, so whatever is shot, is shared. That means, most years, we're able to replenish our freezer with fresh venison. We're very fortunate.
If you've never heard of venison, it's deer meat. From sausage and bacon to burgers and steaks, we eat it in so many different ways. I've been eating it since I was a child, and most family parties feature a plate of venison sausage or hot sticks we like to garnish our Bloody Mary's with.
So, this easy Grilled Venison Backstrap recipe is for all of the hunters and their families out there. Just like our family is starting to clean out our freezer in anticipation for the fresh meat, I'm assuming other families are doing the same. If you're struggling with how to prepare your venison backstrap, you've come to the right place.
Some people may think that venison tastes, "gamey." I can assure you that with this marinade, you'll never use that word again.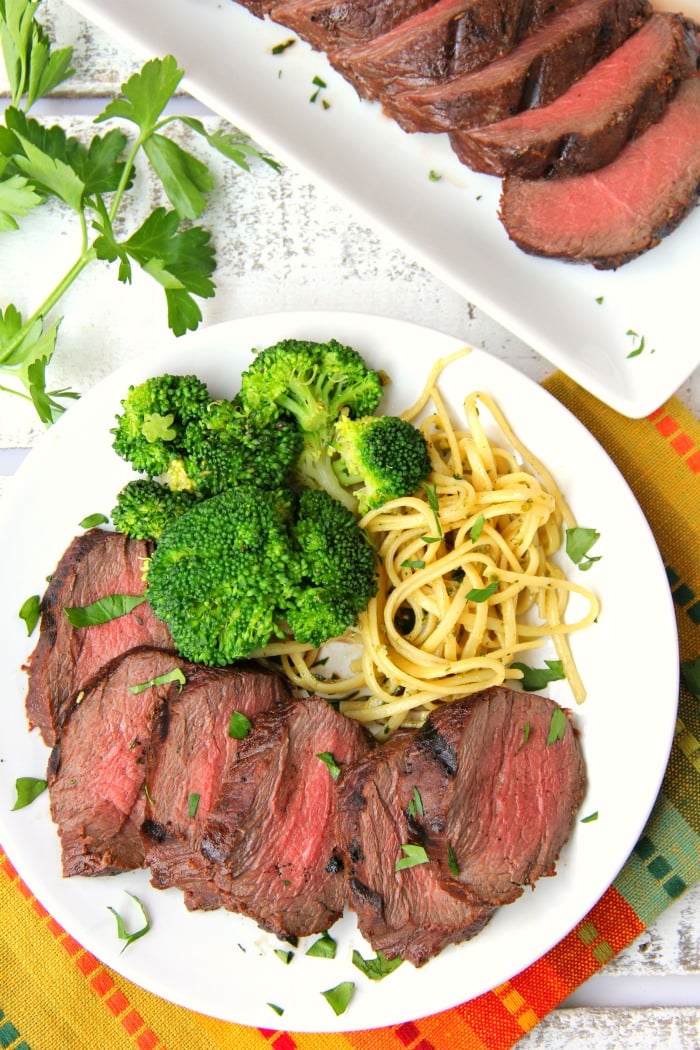 You don't want to overcook your venison. Medium rare is usually perfect. It's some of the most tender and lean meat you'll ever taste. This grilled venison backstrap gives filet mignon a run for its money for sure.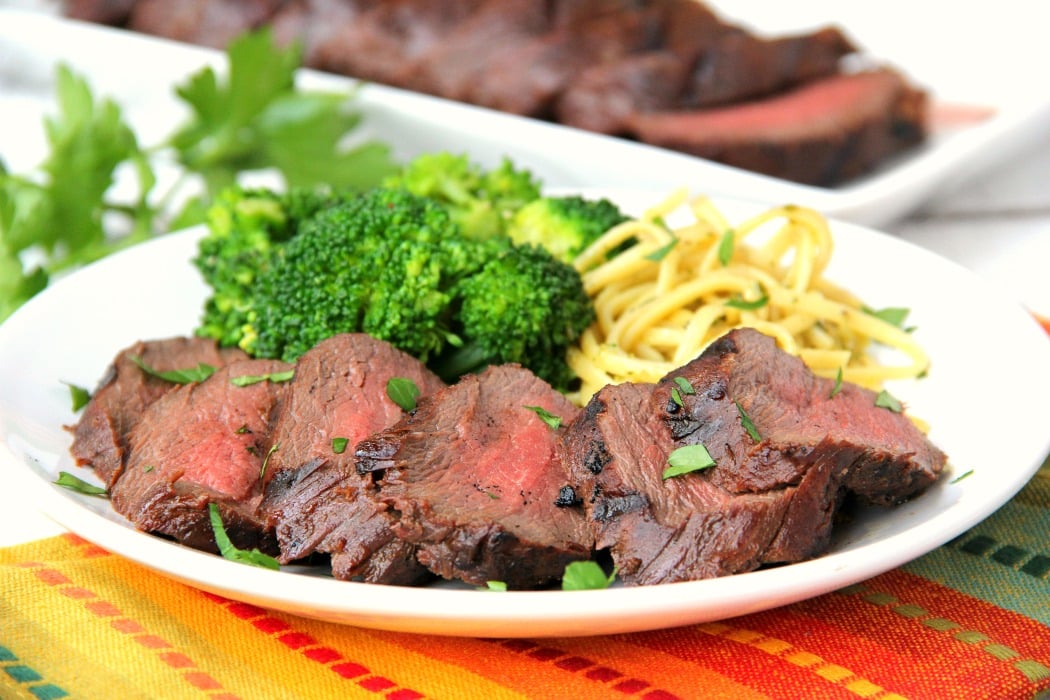 For all of you who may not have access to venison, try this marinade with beef tenderloin or ribeye steaks. I promise you're going to love it. Enjoy!
For more tenderloin recipes, try this herb-seasoned tenderloin or this roasted beef tenderloin.
Easy Grilled Venison Backstrap
The best way to prepare venison backstrap! Delicious and flavorful with no gamey taste!
Ingredients
3 pounds venison backstrap (I used three loins about 10 inches long each)
1/4 cup olive oil
3 cloves of garlic, minced
1/4 cup soy sauce
1/4 cup Worcestershire sauce
1/4 cup balsamic vinegar
Instructions
In a medium bowl whisk together the olive oil, garlic, soy sauce, Worcestershire sauce and balsamic vinegar.
Rinse the venison loins in cold water and place inside of a plastic ziplock bag.
Add the marinade to the bag and set in the refrigerator.
Allow to marinate at least 2 hours (overnight is best).

Get your grill hot, clean the grates and lay the venison on the grill.

Grill 6-8 minutes per side or until the internal temperature reads 130º(rare) – 140º(medium rare) Fahrenheit.

Let the meat rest for 10 minutes.
SaveSave
(Visited 347,598 times, 1 visits today)