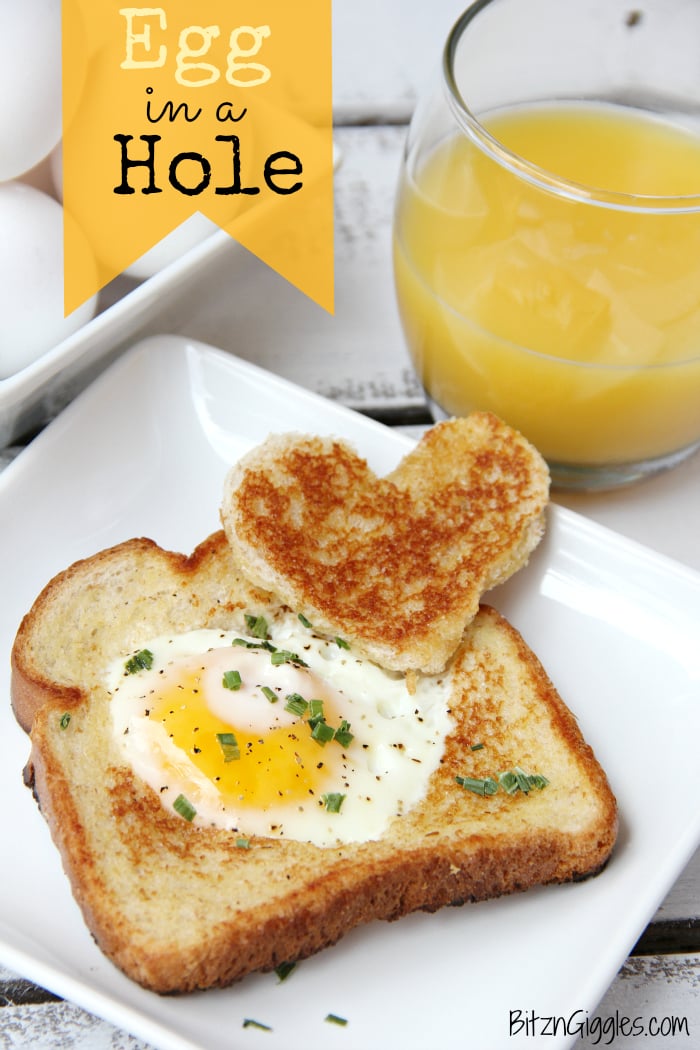 Raise your hand if you've ever eaten breakfast for lunch or dinner. We do ALL THE TIME. A couple of our favorites are pancakes and eggs and toast, so today, I'm sharing a fun twist on Egg in a Hole. The first time I cooked egg in a hole, it was because I had seen Ree Drummond (The Pioneer Woman) make it for her family. Can I just say how much I adore Ree? She's such an inspiration!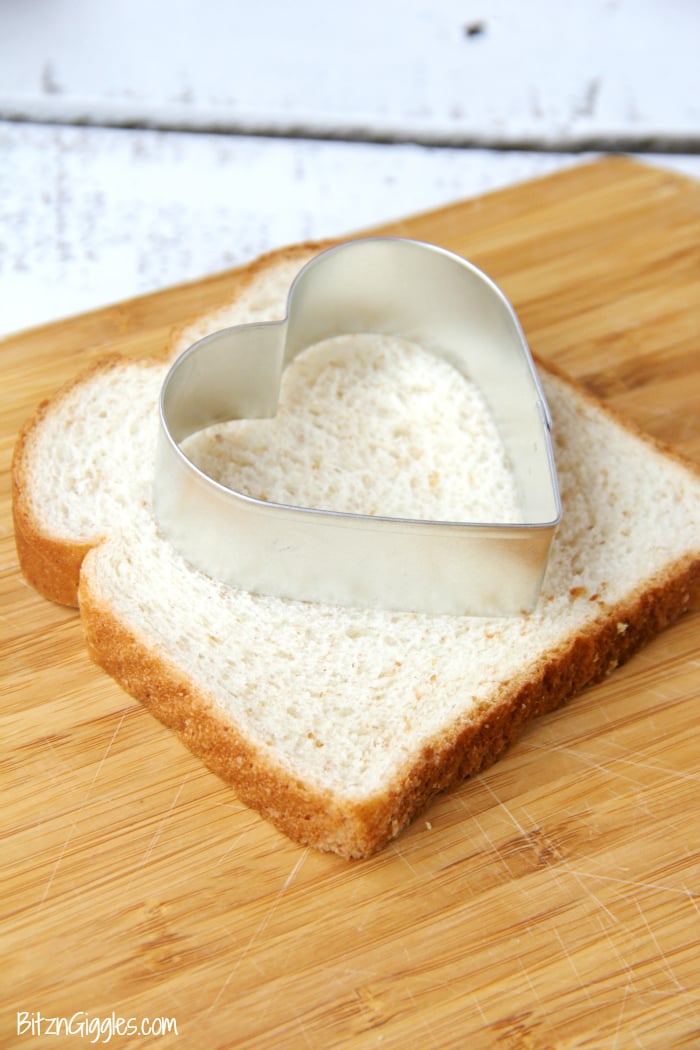 ANYWAY, I thought it would be fun to cook a little love into my egg in a hole by using a heart-shaped cookie cutter. What a perfect surprise for your honey on Valentine's Day, right?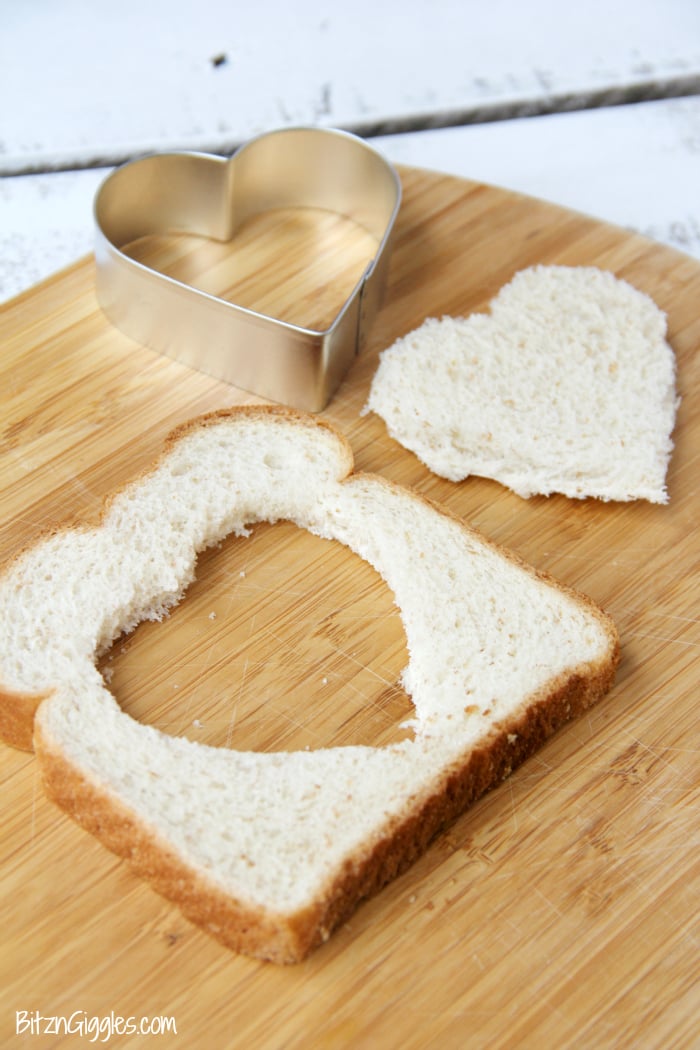 Heck, the kids even love helping with this recipe. They help me push the cookie cutter into the piece of bread and then I finish it up and lift the piece out. Kids love to butter bread, too, so this is another step they can help with!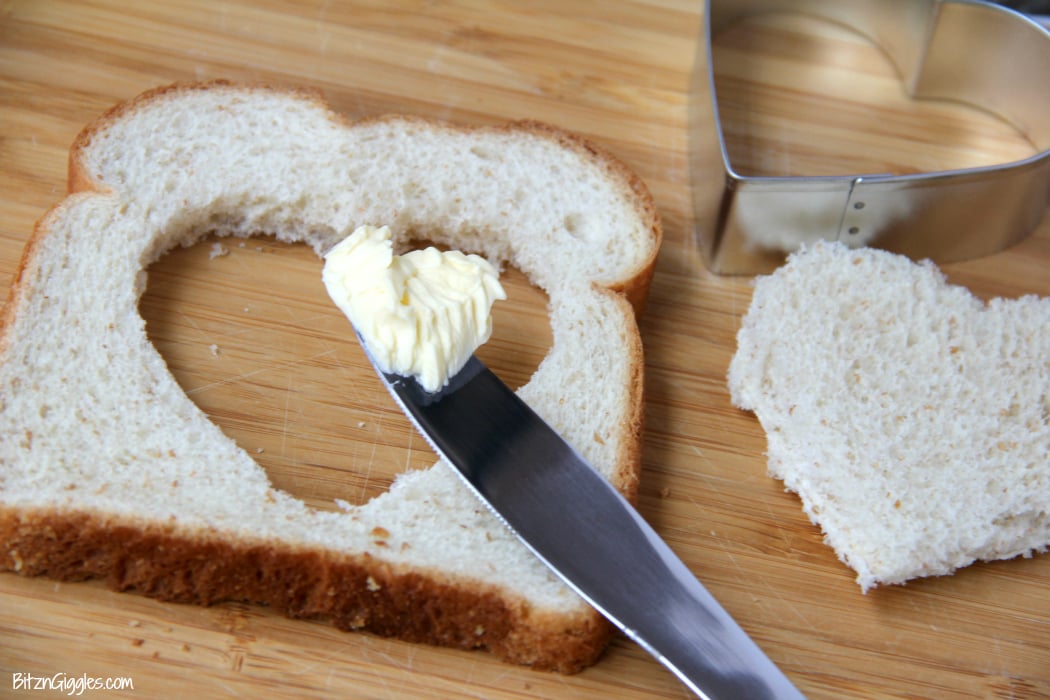 This recipe is literally three ingredients, not counting the salt, pepper and garnish. So easy. My kids don't really care for sunny-side-up eggs so I often just whisk an egg with a little milk together in a bowl and pour that into the center of the toast. For the scrambled eggs I flip the piece of toast halfway through. 😉 It's really quite the perfect breakfast. Or lunch. Or dinner.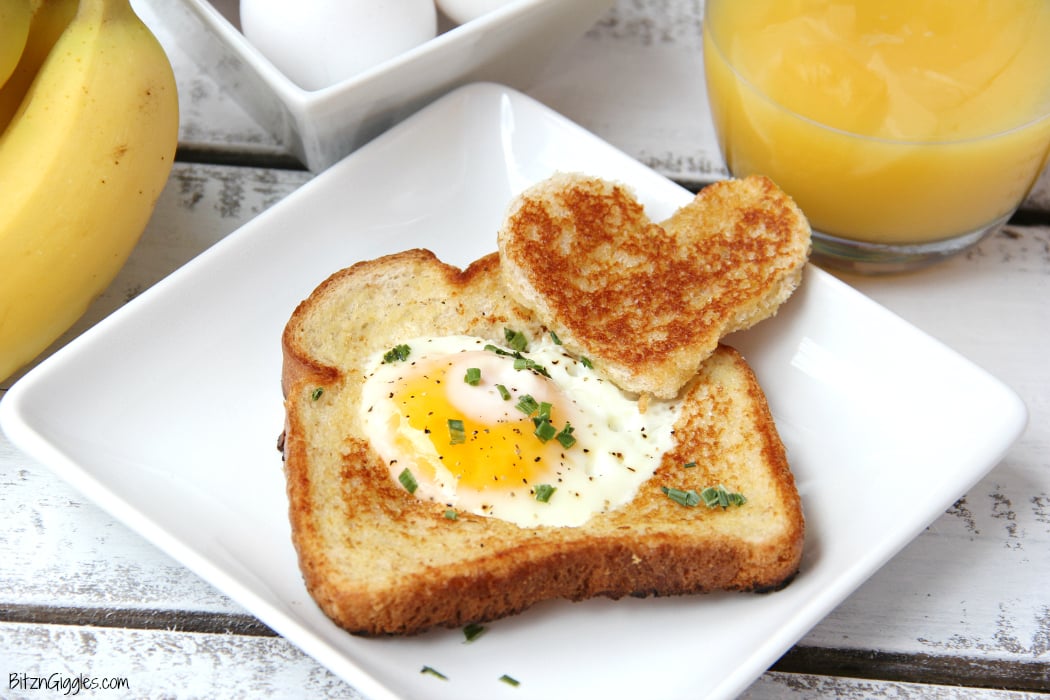 I mean is this not the cutest egg in a hole ever? The ideas are endless. . .shamrocks for St. Patrick's Day, bunnies for Easter, reindeer for Christmas. Whatever cookie cutters you can get your hands on, you can use in the same way.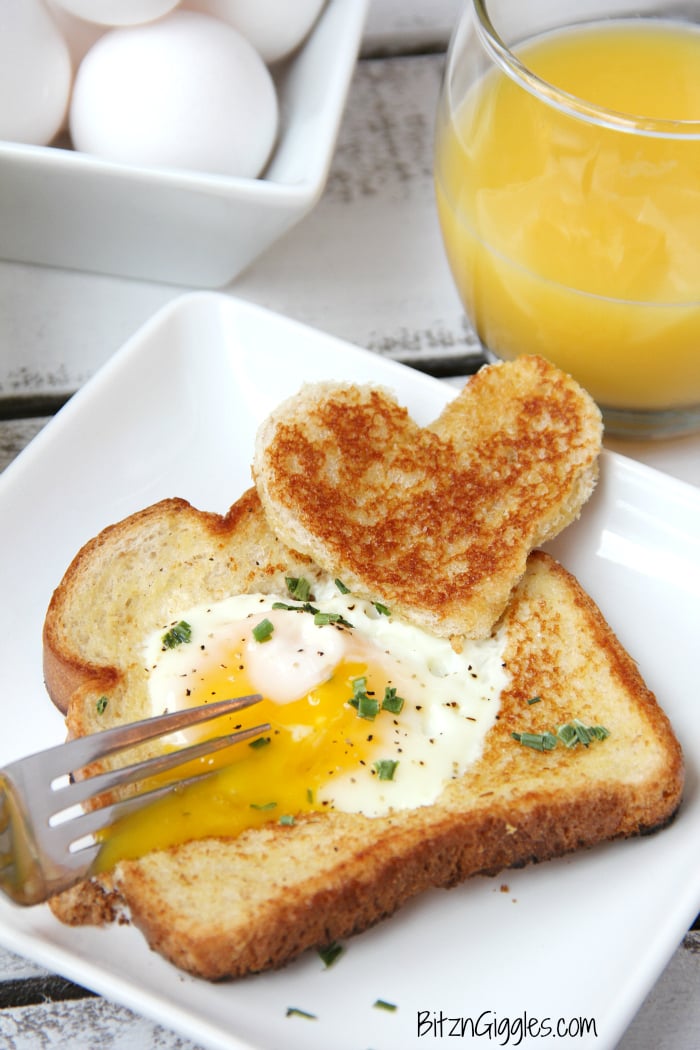 So, to celebrate Valentine's Day this year, plan a special breakfast and make egg in a hole! Heck, wouldn't you love to have this brought to you in bed on Mother's Day?! I know I would. In fact, I think I need to start dropping hints now so Josh and the kids have ample time to plan. 😉 For Valentine's Day, my family will be enjoying this super fun breakfast. . .made with love. . .of course!
Easy Egg in a Hole
For a fun and easy breakfast, why not try this easy egg in hole?
Cook Time: 10 mins
Total Time: 10 minutes
Yield: 1 1x
Ingredients
1 tablespoon butter, softened
Slice of wheat bread
1 large egg
Salt and pepper to taste
Parsley or chives for garnish
Instructions
Use the cookie cutter to make a hole in the center of the slice of bread.
Butter both sides of the bread and the center.
In a non-stick skillet, over medium heat, add the bread and the center.
Cook for 4-5 minutes.
Flip piece of bread and center over.
Crack the egg into the hole taking care not to break the yolk.
Season egg with a pinch of salt and pepper.
Reduce heat to medium-low and cook 5-6 more minutes or until the egg white and yolk are set.
Sprinkle with parsley or chives if desired.
Notes
Don't forget your heart- or round-shaped cookie cutter!
(Visited 13,096 times, 1 visits today)