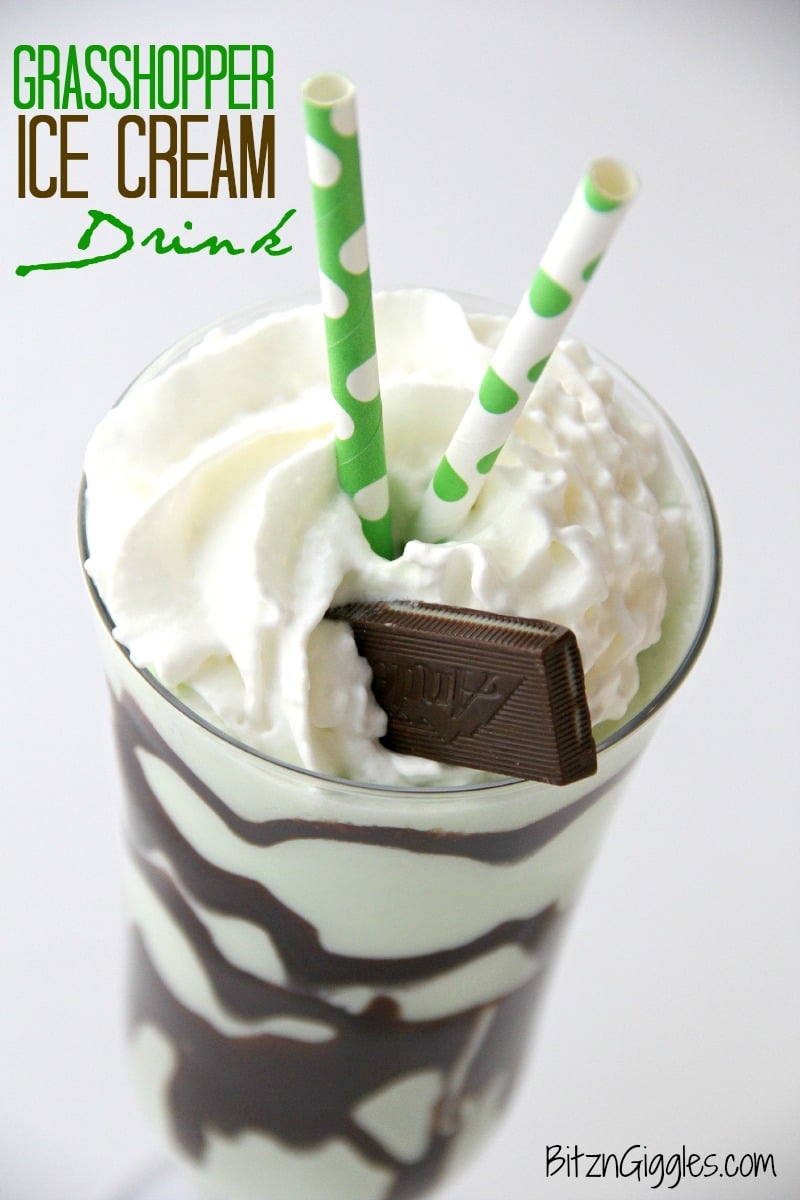 March is sure sneaking up on us quickly, isn't it? You know what? That's okay with me. I'm pretty ready to say goodbye to February. It's been absolutely frigid this month and I'm completely fine with moving towards warmer weather. . .towards spring. You, too?
St. Patrick's Day is less than a month away now. Our family doesn't spend a ton of time getting ready for this holiday but it's certainly a holiday I never forget. My sister's birthday is on St. Patrick's Day and since having kids, our family has a lot of fun playing up the leprechaun antics. Speaking of little green guys, we better get a head start on this year's leprechaun trap. Here was last year's: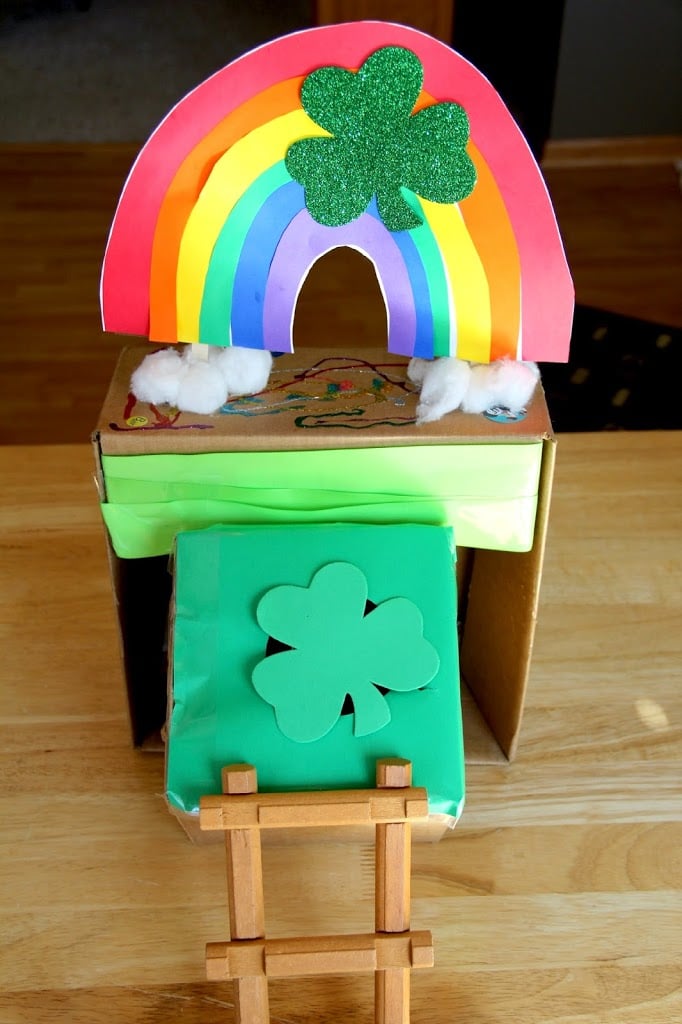 We never did catch that little shyster. One of these years. . .
Alright, so on to why you're really here. . .you're here for this Grasshopper Ice Cream Drink aren't you? Good. I don't blame you.
This recipe is probably slightly different than what you were expecting. This is a recipe for a crowd. Because seriously, when you drink one of these, it should be among friends. . .and there better be enough to go around.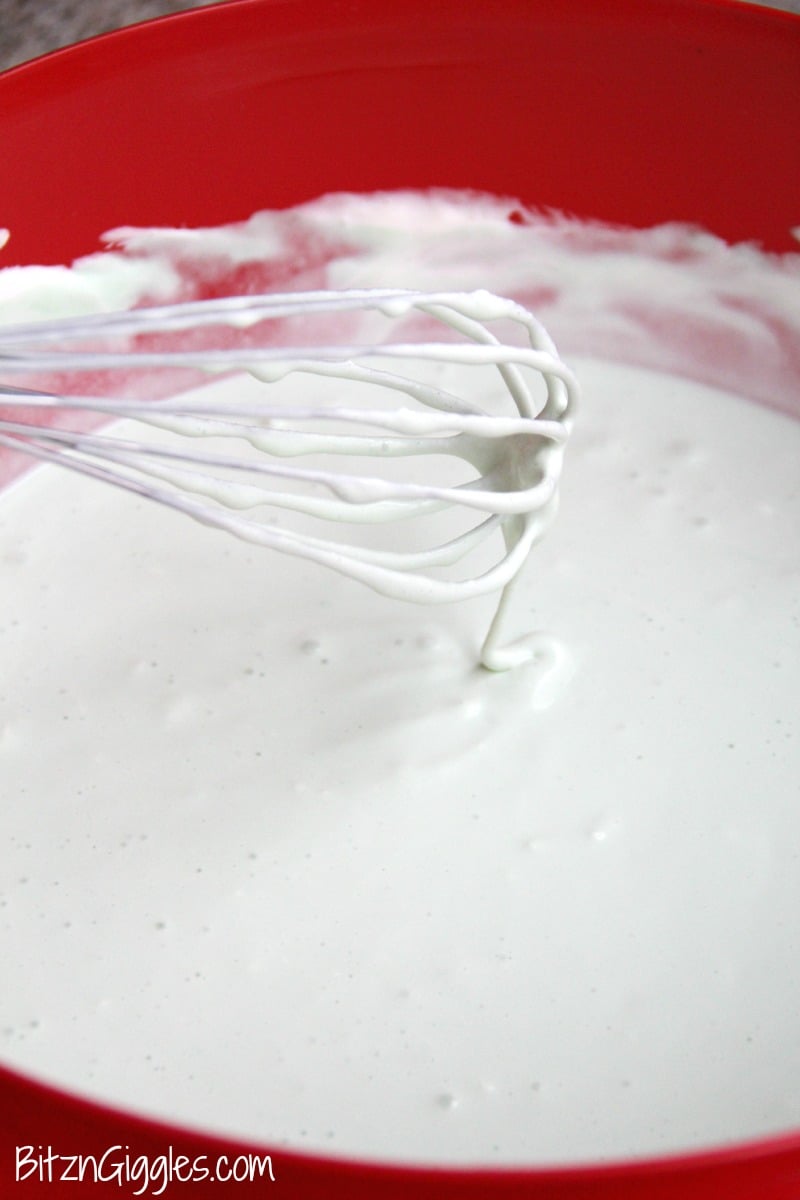 Let me blow your mind for a moment. . .this is a "make-ahead" recipe – meaning you can make it the night before, freeze it, thaw it and just pour when you're ready. Cool? Yes. No worries about dirtying blenders or missing conversation with your guests!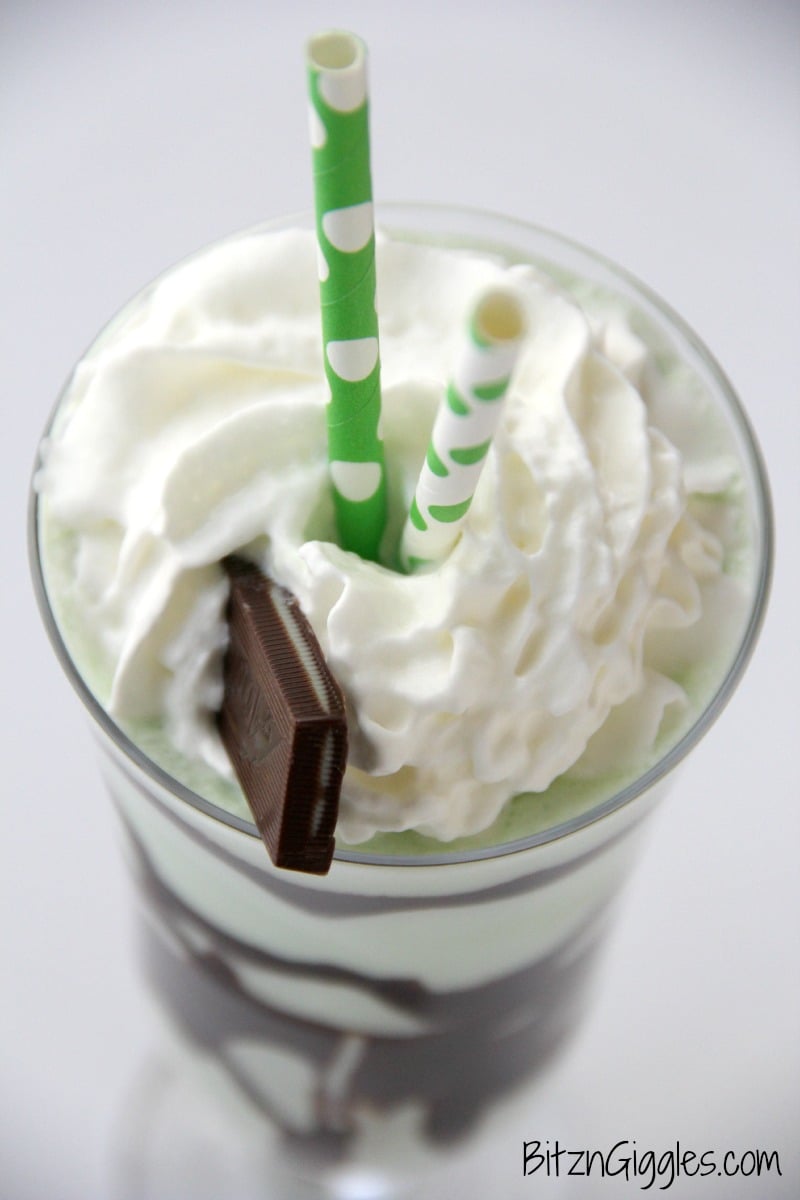 Wanna' know what the secret ingredient is to this recipe? Cool Whip. The Cool Whip just makes this so creamy and helps it thaw quickly after being in the freezer. If you don't want to wait for it to thaw you could always get some help from the microwave, but you would have to watch it very carefully!
If you're looking to make this drink into a "mocktail" for the kids you could mix up some mint chocolate chip ice cream and Cool Whip. If it's too thick, add a little milk. They'll love it!
As you may already know I'm a chocolate addict, so of course, in my mind, it has a place in this drink. I chilled my glass first and then grabbed some chocolate syrup and just turned the glass in my hand to swirl the chocolate around the inside, starting at the bottom of the glass. I topped all that deliciousness off with some whipped cream and an Andes mint.
This, my friends, is a pretty heavenly drink that opens up the door for lots of compliments! Run to the store and get your ingredients in time for St. Patrick's Day – then throw a party – or, just make a batch and enjoy it all week by yourself! What could be better than an after dinner drink just waiting for you in the freezer?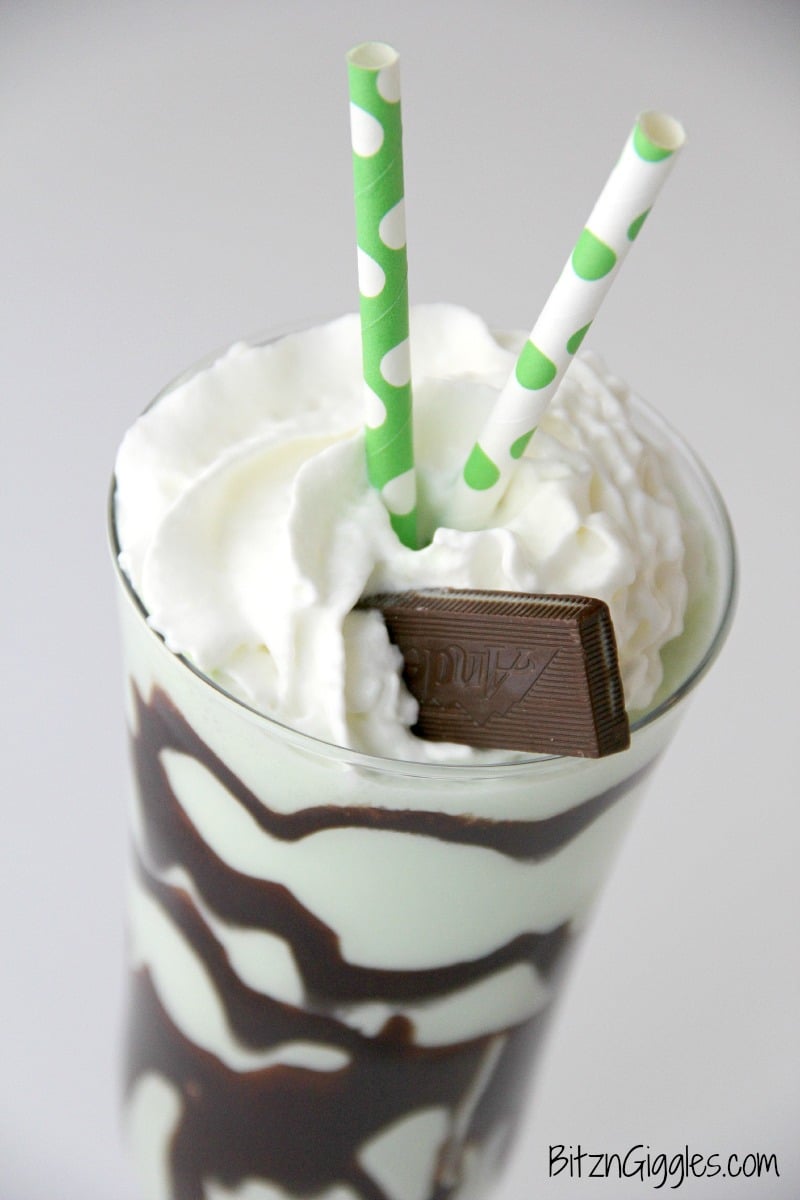 Grasshopper Ice Cream Drink
A make-ahead creamy, mint ice cream drink perfect for enjoying after dinner or, well. . .anytime!
Ingredients
1.75 quarts vanilla ice cream, softened
8 ounce tub Cool Whip, thawed
3/4 cup Creme de Menthe (green)
3/4 cup Creme de Cacao (white)
Whipped cream and Andes mints for garnish, optional
Instructions
In a large bowl, combine ice cream, Cool Whip, Creme de Menthe and Creme de Cacao. Whisk until smooth.
Transfer to a container (such as an empty ice cream bucket) and freeze overnight.
Thaw around 30 minutes before serving.
Serve with whipped cream and Andes mints.
Nutrition
Serving Size: 6
Calories: 668
Sugar: 72
Sodium: 155
Fat: 23
Saturated Fat: 15
Unsaturated Fat: 6
Trans Fat: 0
Carbohydrates: 76
Protein: 7
Cholesterol: 69
 IN SEARCH OF MORE "GREEN" INSPIRATION?

Shamrock "Luck" Free Printable