How to Remove Salt From Shoes – Step-by-step process on how to remove salt stains from your shoes using two simple ingredients!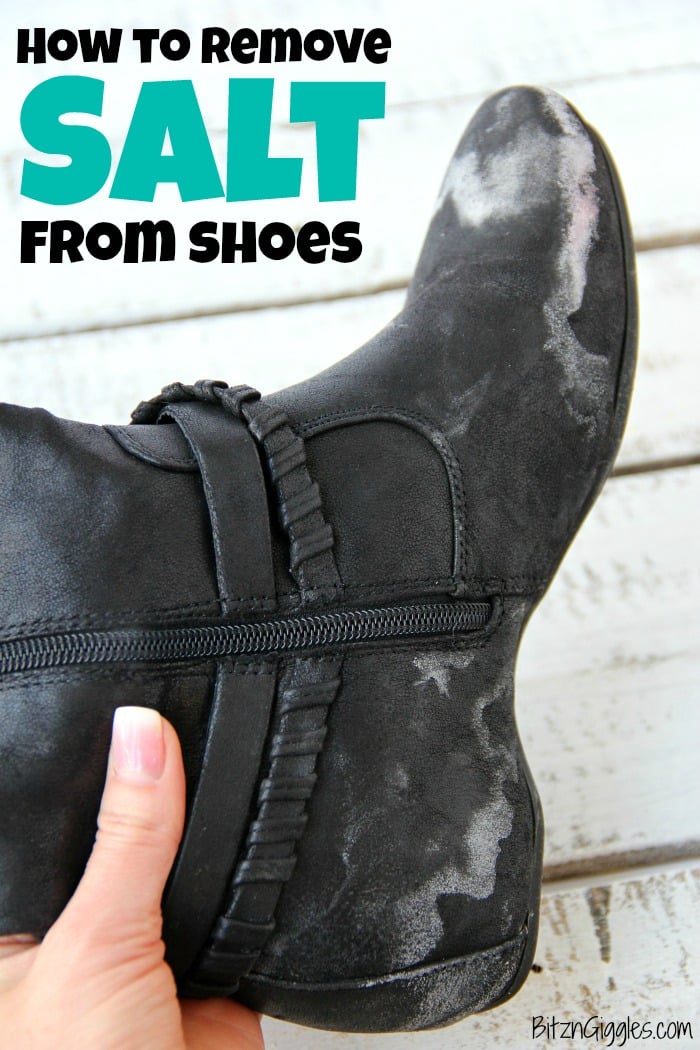 This post may include affiliate links. Please see my disclosure.
We've had so much snow lately that the salt trucks have been out in full force on the roadways, and every sidewalk and parking lot around town are stained with salt. . .just like my boots and shoes.
I wear these boots pretty much every day of the week because they go with everything and they're so easy to slip on. The winter, however, has been wreaking havoc on them.
And take a look at the heels!?
Uggh. If your shoes or boots look like mine do, I'm pretty sure you're here because you want to find a solution to get them looking polished and new again.
Well, you're in the right place and, believe it or not, all you're going to need are a couple ingredients to get those salt stains out for good.
How to Remove Salt From Shoes
To get your shoes or boots looking like new again, gather these materials and ingredients:
1 cup water
1 tablespoon vinegar
Cotton balls
Start by adding the vinegar to the water. Technically, you could use just vinegar but the smell will be very strong and it will last for days. Don't do it. I speak from experience.
Mixing it with the water will help dilute the vinegar a bit and the scent will be much more subtle.
Soak a cotton ball in the solution and start gently dabbing the cotton ball onto the salt stains on your shoes.
You'll see the salt start disappearing immediately.
I set the boots side by side again so you could see the difference after I treated the boot on the right with the vinegar and water mixture.
It literally took me just a couple minutes to clean up my boots, and they looked so much better than before.
Your best bet is to get the salt removed as quickly as possible so it doesn't have time to "set in." Good luck with those salt stains and please share your results in the comments!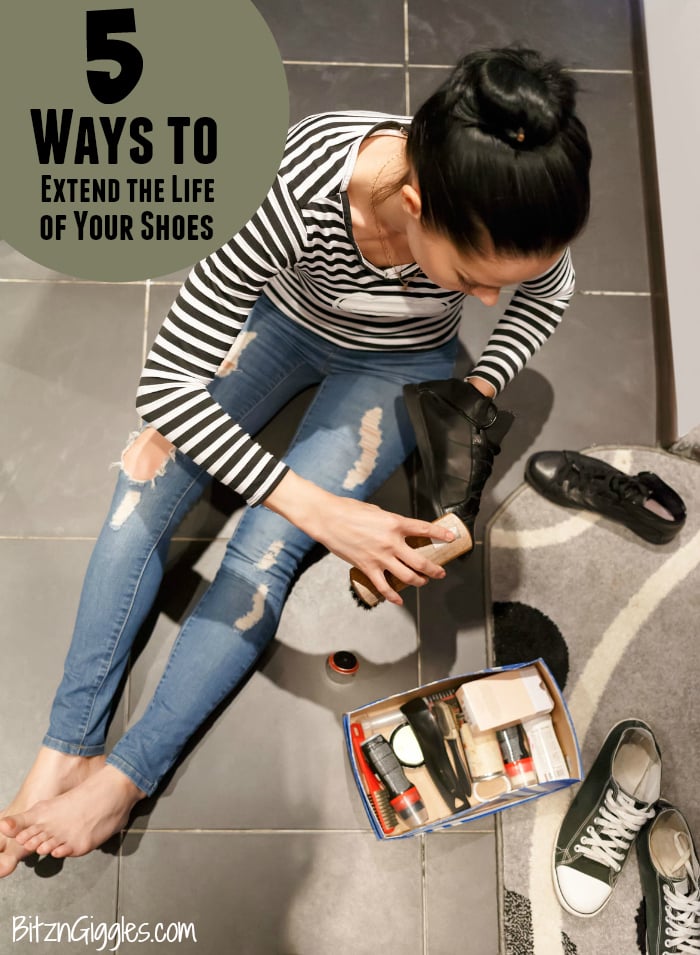 (Visited 5,074 times, 1 visits today)