This post may include affiliate links. Please see my disclosure.
I'm in spring cleaning mode already, and I'm assuming many of you are, as well. I've received lots of messages and questions about "cleaning" lately, so I thought I better start sharing some more ideas with you all before you go on strike and abandon my little 'ole blog. It seems as if today, everyone is trying to make better choices – eating healthier, exercising more often and using "natural" cleaning products. Now while it is still only January and some of you may "fall off the wagon," I'm here to tell you, "It's okay."
I say, start small. There's so much all of us want to accomplish in the new year. If natural cleaning is on your list, I'm going to try and help out a bit. I will be VERY open and honest with you all. About 20% of the cleaning solutions I use here in our house are natural. There are just some rooms and some messes I don't rely on natural cleaning products for. I may eventually bring that ratio up to a 50/50 mix of natural and manufactured, but I'm still experimenting. When I find something that works, I go with it and don't worry. . .I'll share it with you, too.
So many of the natural cleaning product "recipes" you find use vinegar. Am I right? And so many households out there have at least one family member who CAN'T STAND the smell of vinegar? Am I right? That's why today I'm going to show you how to make Lemon Lime Vinegar. I'm basically "infusing" the vinegar with citrus to give it a nicer scent so you don't have a bunch of frowny faces around the house every time you clean. Better yet, you can turn this vinegar into a wonderful cleaner best suited for the kitchen where you need to clean up greasy, grimy messes.
Here's what you're going to need to get started:
Ingredients and Materials
Glass mason jar
Peels from 5-6 lemons
Peels from 3-4 limes
10-15 drops lemon essential oil
Vinegar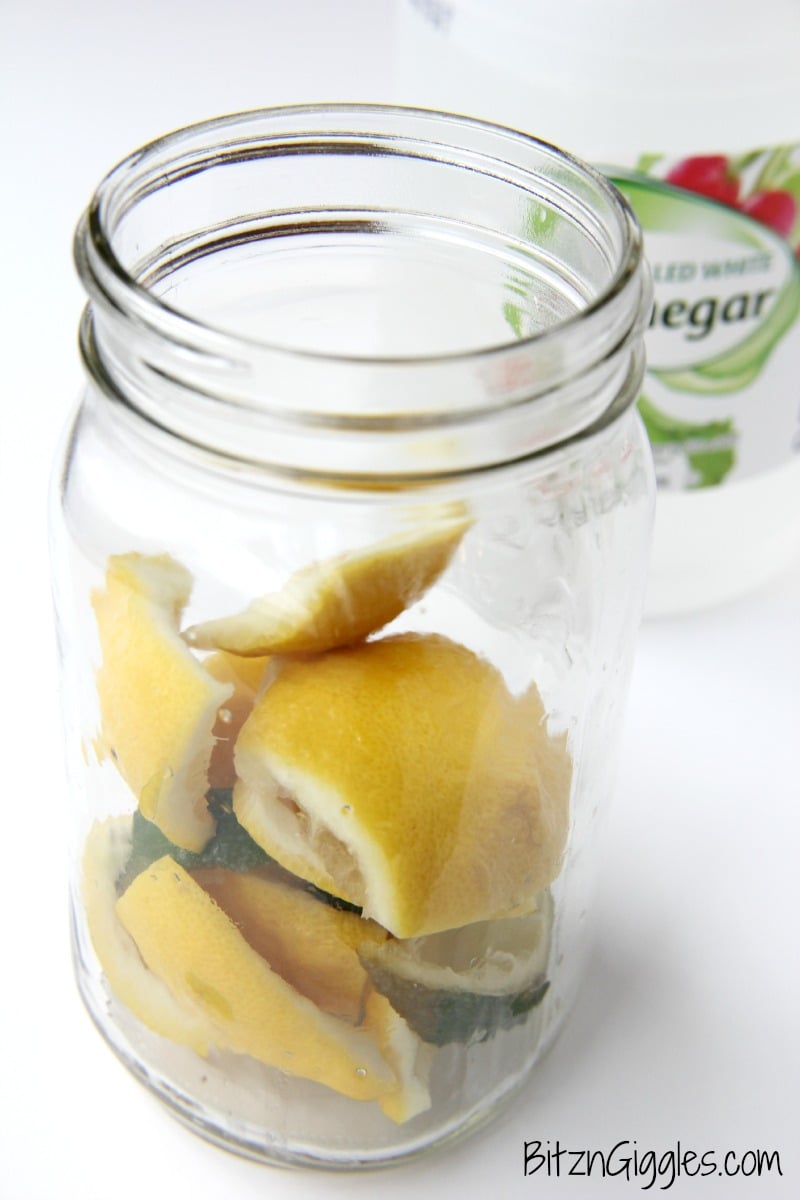 So, first things first. Peel your lemons and limes. and throw the peels into your mason jar. Don't worry if there's some pulp left behind on the peels. It's okay. Really. It's okay. 🙂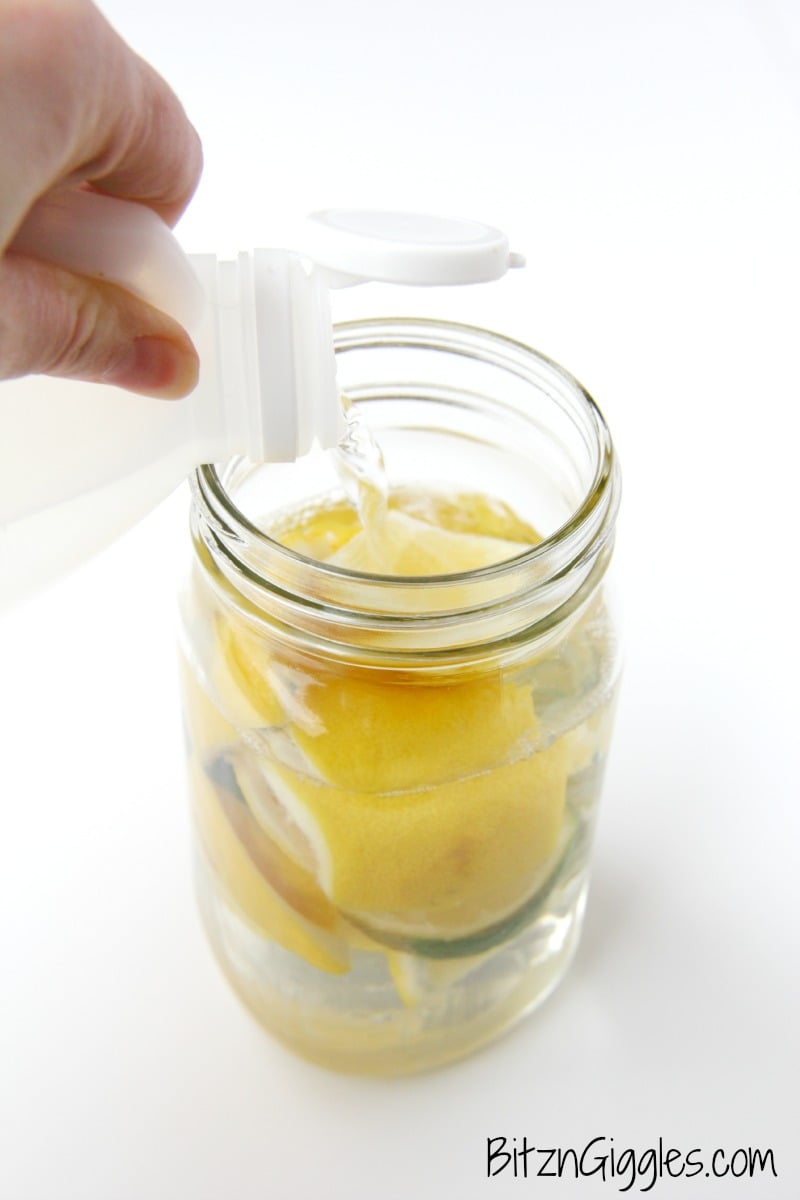 Fill the mason jar with vinegar, add the drops of essential oil and screw the lid on tight.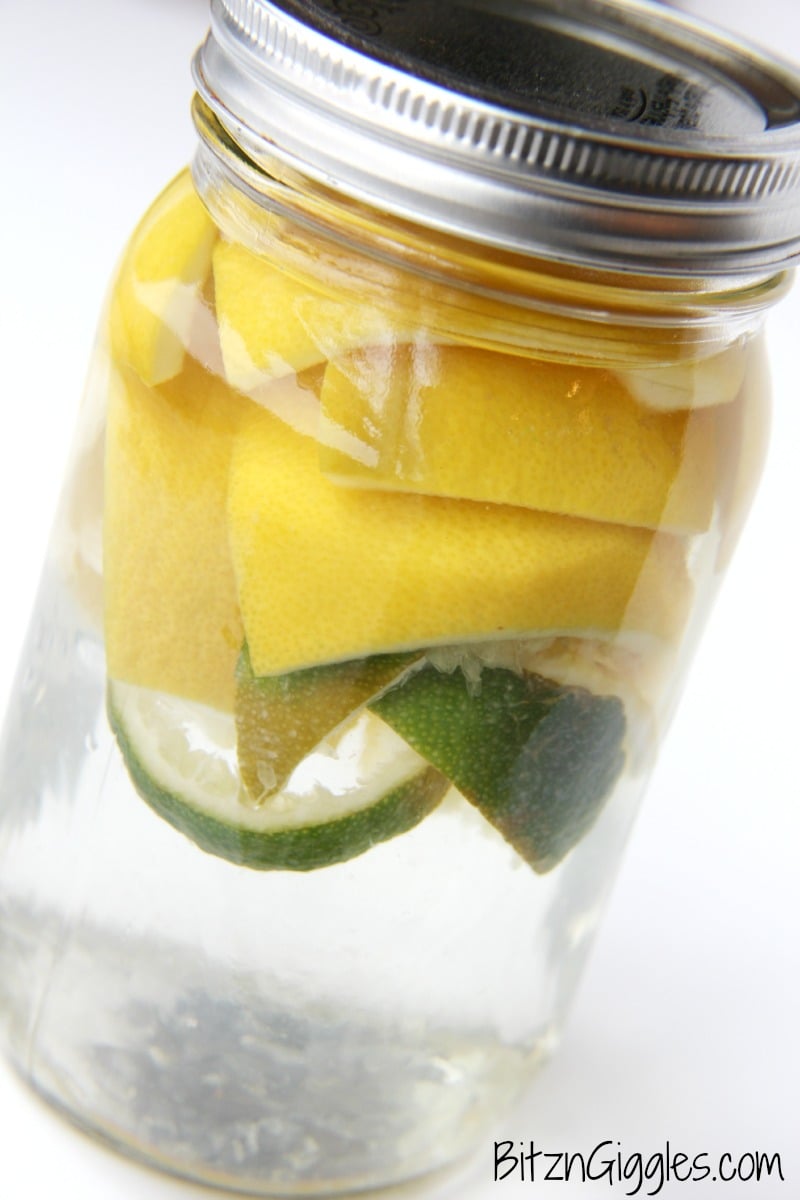 This is the hardest part. You have to wait. How long? Two weeks. Yep, I know. It seems like a long time, but it's worth it. If you can cucumbers in the summer, you know what I'm talking about. Great pickles don't just happen overnight. No, they don't.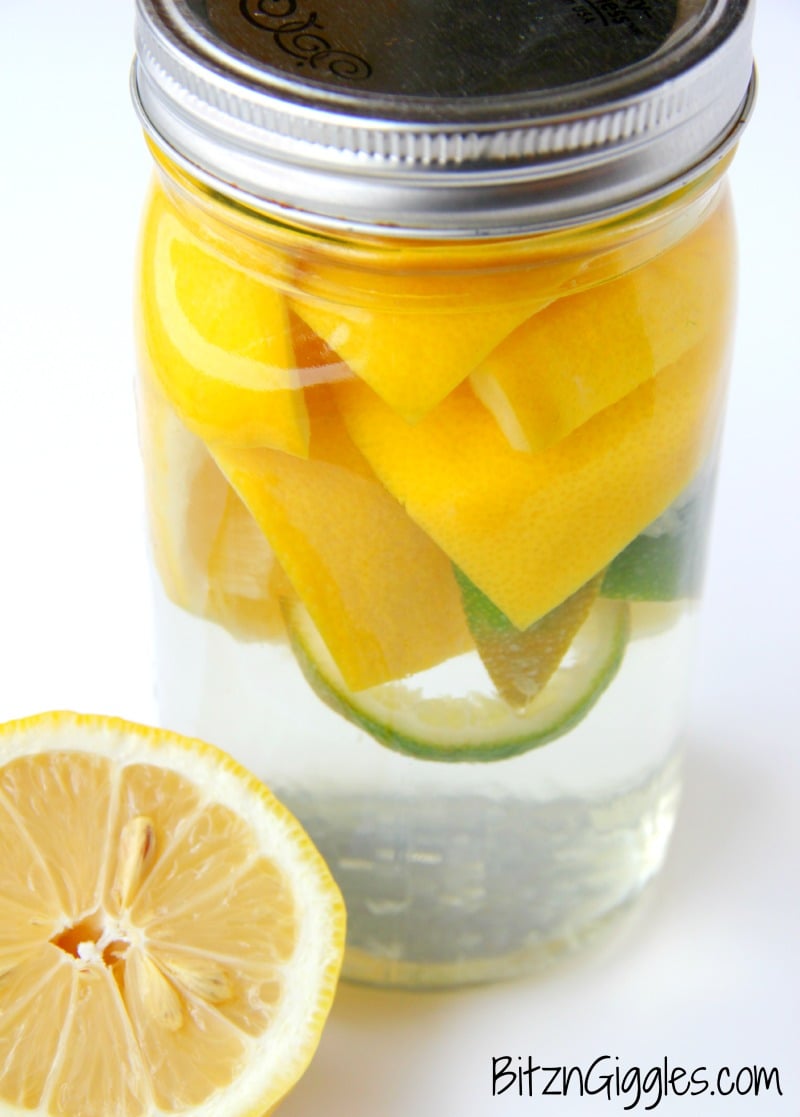 After the two weeks is up, you're ready to make a cleaning solution out of your vinegar. I always like to strain the vinegar into another mason jar. That gets rid of any little pulp pieces or little seeds that may have ended up in the jar. After straining, mix 1/2 of the lemon lime vinegar and 1/2 water in a spray bottle. . .and go to town on those dirty kitchen messes you make while preparing dinner.
You can also use this vinegar to make your own Lemon Lime Dusting Spray. I LOVE this stuff – and you will too. Happy cleaning!!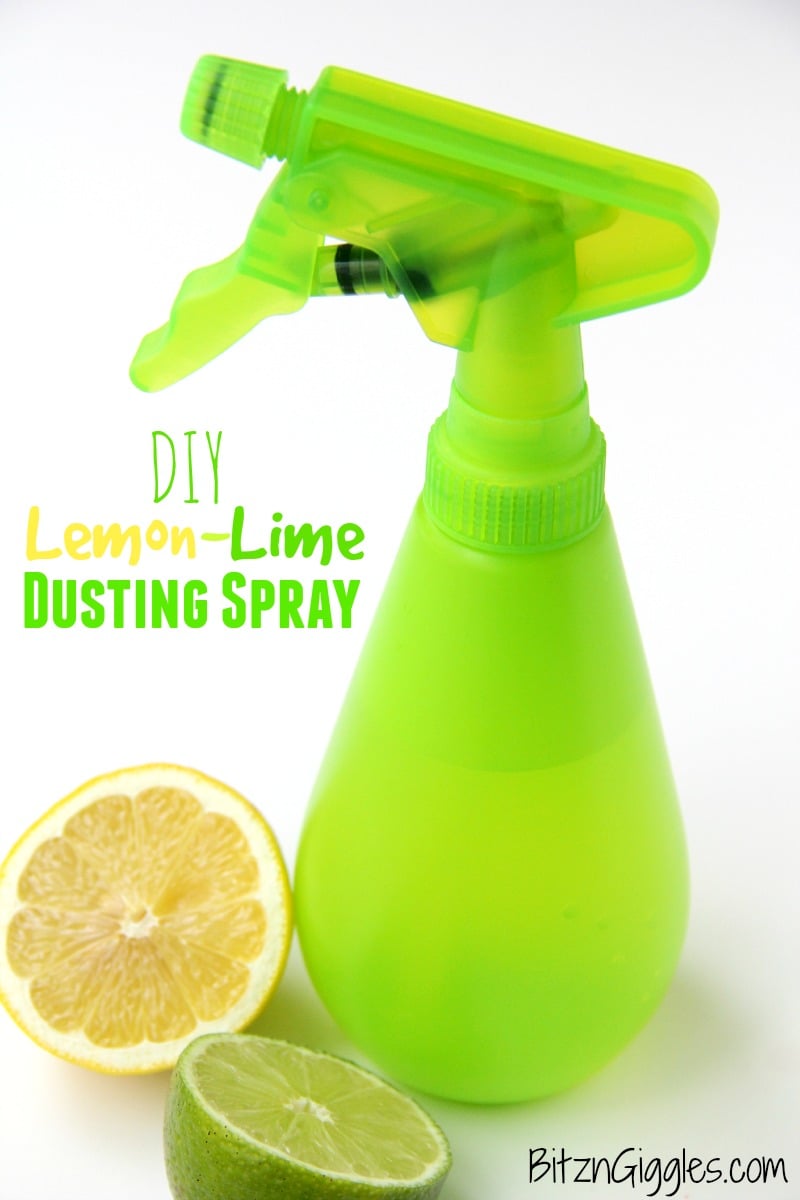 (Visited 4,287 times, 1 visits today)