M&M Microwave Cookie – A soft, warm and delicious cookie you can make right in the microwave in less than 2 minutes!! Perfectly portioned for one or two!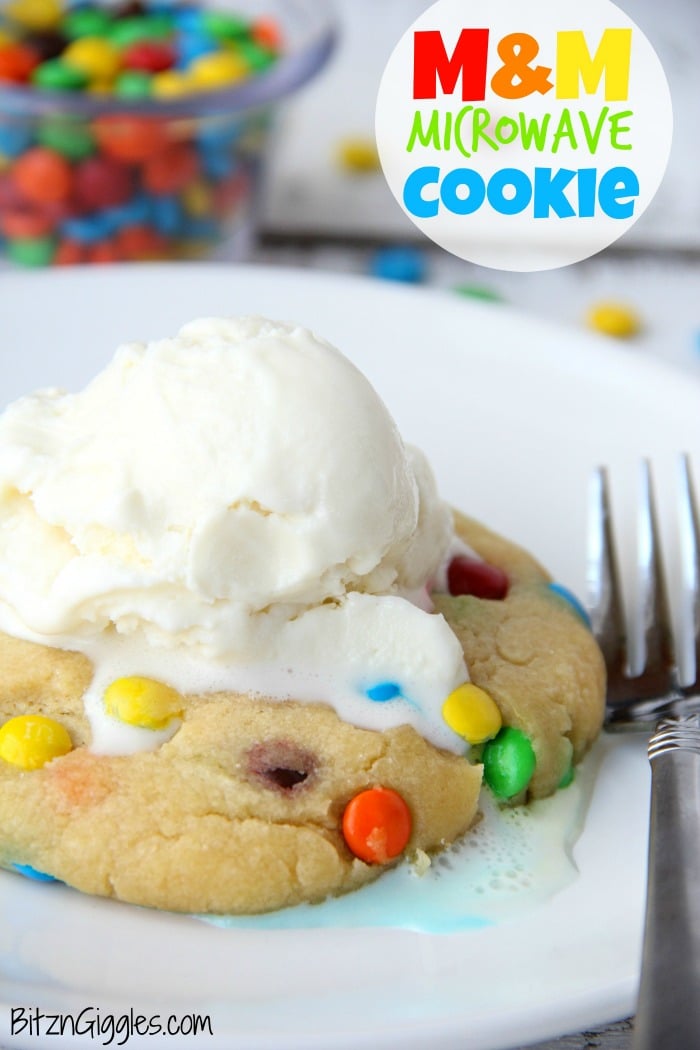 This post includes affiliate links. Please see my disclosure.
So it seems like you all are into microwaveable treats. I get it. I'm into them, too. They're the perfect ending to an evening meal – when you just need a little something.  . . sweet.
You know what I'm talking about. It's that nagging urge that just won't go away until you make it happy. And it really doesn't take much. But it takes SOMETHING, and it has to be fast!
One of our readers' favorite microwaveable treats is this vanilla mug cake. Breakfast lovers with busy mornings have been swooning over this sugar doughnut mug cake, too.
There's no reason to bake a full pan of brownies or run out to the bakery when you're craving a little sweetness. This M&M Microwave Cookie is ready in minutes – and, just like my mug cakes, it's super duper delicious.
Once you get the ingredients mixed up together, it should look like cookie dough. I used a 24 ounce round microwaveable dish to put my cookie dough in, but you could also just use a microwaveable plate if you like.
After 90 seconds in the microwave, your cookie is ready. You can let it cool for a little bit and then carefully lift it out of the bowl. . .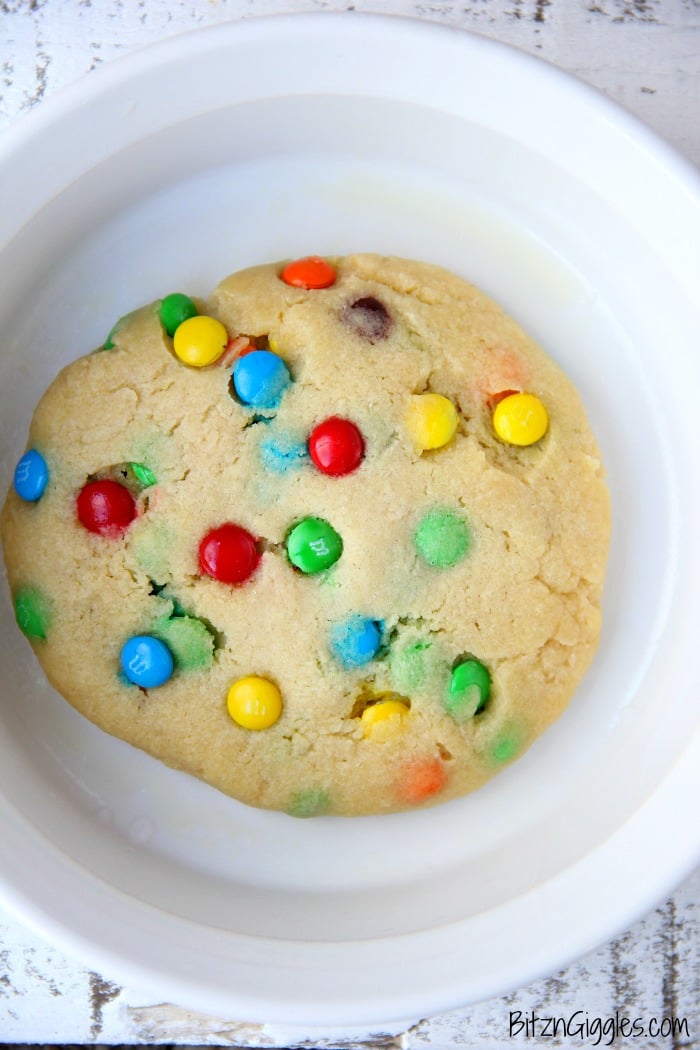 or leave it in the bowl, top it with a big scoop of vanilla ice cream and just dig right in. I prefer the latter.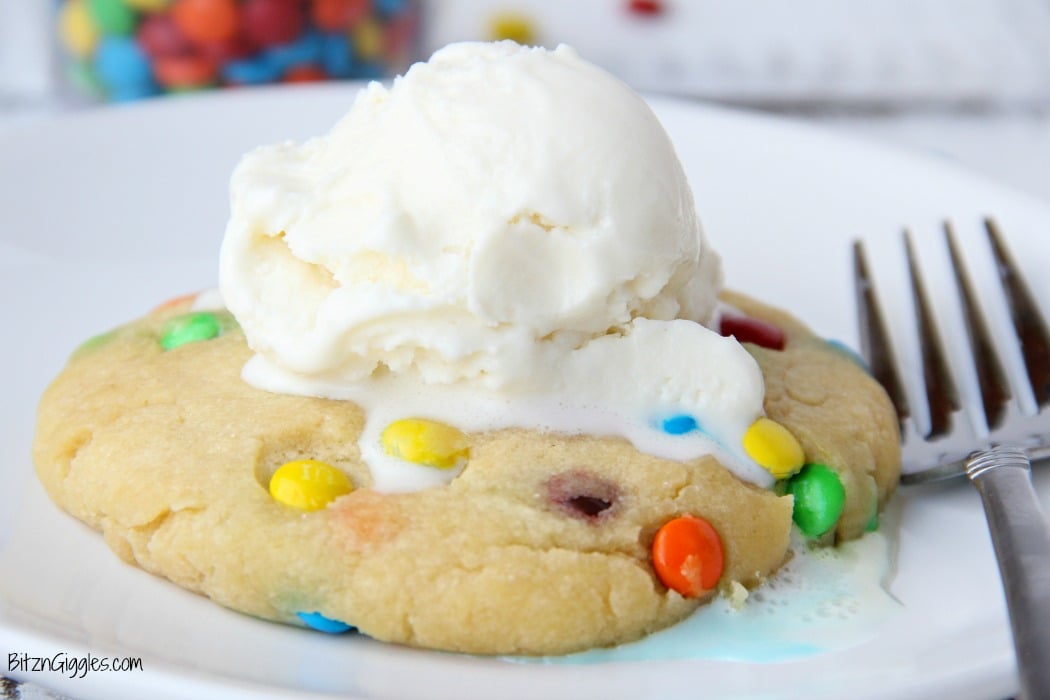 However, just to make sure I provided you with a good shot of the cookie, I lifted mine out of the bowl and put it on a new plate before I plopped the scoop of ice cream on.
Here's a tip – eat the cookie while it's still warm. Why? Because it just tastes better that way.
Microwaveable treats are created to be eaten immediately. I wouldn't recommend using this recipe for your church's bake sale. That would just be silly. By the time you made two dozen of these you would need a new door on your microwave from opening and closing it so much. 🙂
Enjoy this cookie on your own or with your BFF. In our house, we tend to make one for each family member because no one wants to share. I get it. And so will you once you make one of these babies.
Now excuse me while I finish this up. Must. Eat. While. Still. Warm.
M&M Microwave Cookie
A soft, warm and delicious cookie you can make right in the microwave in less than 2 minutes!! Perfectly portioned for one or two!
Ingredients
1 tablespoon brown sugar
1 1/2 tablespoons granulated white sugar
1 tablespoon butter, melted
Pinch of salt
Two drops vanilla extract
1 Egg yolk
2 heaping tablespoons flour
2 heaping tablespoons M&M baking bits
Scoop of vanilla ice cream for topping, optional
Instructions
In a small bowl, mix the sugars and the butter with a fork until well-combined.
Add the salt, vanilla and egg yolk. Mix well.
Stir in flour.
Fold in the M&M baking bits.
Use your hands to pat the dough into a flattened patty.
Grease a microwaveable plate or bowl. (I used a 24 ounce CorningWare bowl)
Put the dough patty into the center of the plate or bowl.
Microwave on high for 1 minute 30 seconds (or 90 seconds).
Top with ice cream and enjoy (optional).
(Visited 26,110 times, 1 visits today)