Today is a bittersweet day as we celebrate National Chocolate Day and remember Joan Hayes, founder and owner of the blog Chocolate, Chocolate and More. Joan passed away in her sleep last Thursday morning and it was a shock to the entire blogging community. I never had the pleasure of meeting Joan in person, but because the blogging community is so intimate and supportive, we have the opportunity to be inspired by each others' work each and every day.
Joan inspired us all with her delicious and decadent recipes and beautiful smile. She will be greatly missed.
Many bloggers have joined forces today to share Joan's work with you, as well as fond memories they will always hold near and dear to their hearts. I've rounded up some of my favorite chocolate recipes from Joan's site to share with you. The Web and Twitter are going to be buzzing today in a tribute to Joan. Make sure to follow along at #chocolateforjoan and let us know which one of her recipes is YOUR favorite.
May God bless Joan's family, especially her three children, and comfort them in this difficult time. Hug your loved ones and tell them how much you love them today. Our time on this earth is short and tomorrow is never guaranteed. Don't put off tomorrow what you can do today.
I hope you enjoy perusing through these 20 Decadent Chocolate Desserts from Joan. They are all mouth-watering and loaded with one of the things she loved best. . .chocolate. Rest in peace, Joan. You will be greatly missed.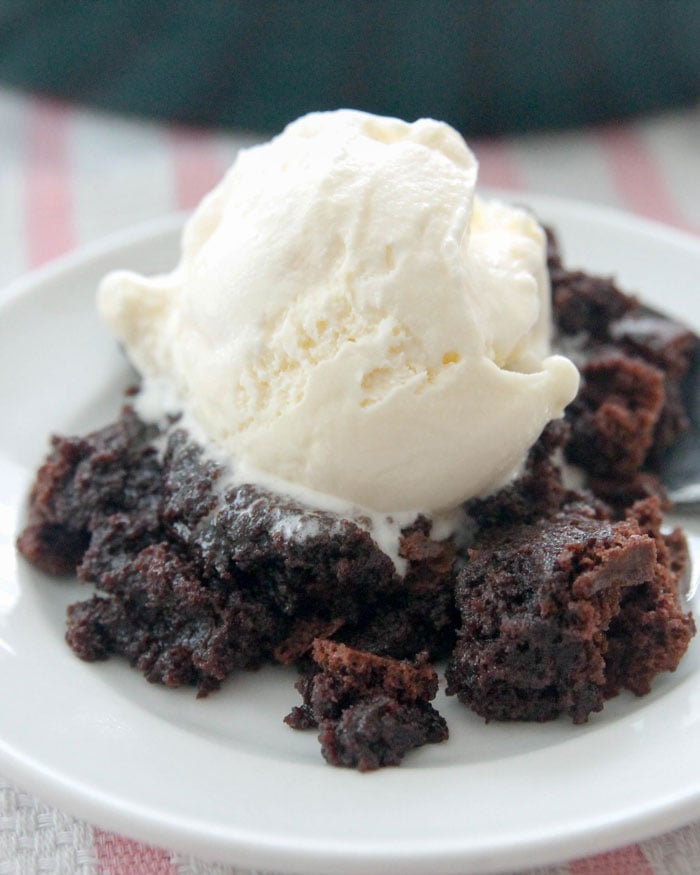 Chocolate Brownie Pudding with Vanilla Ice Cream
Oreo Icebox Cake
Peanut Butter Cup Cake
(Visited 1,310 times, 1 visits today)