Guinness Cupcakes With Bailey's Frosting – Easy & delicious rich chocolate cupcakes spiked with Guinness and topped with creamy Bailey's Irish Cream frosting!
This post may include affiliate links. Please see my disclosure.
I'm back!! Did you all miss me? I felt pretty horrible that I didn't post at all last week. I was in Milwaukee for sales training and when I got back home, I was completely exhausted. It was just one of those weeks. BUT. . .this week, I'm back at it and boy do I have something fun to share today.
We're making Guinness Cupcakes!! These cupcakes are the perfect dessert for St. Patrick's Day or anytime really. I used a box cake mix, some Guinness beer and only three more ingredients for the frosting.
Making Guiness Cupcakes
These cupcakes are super easy to throw together and they're rich and delicious to boot! They're for adults only, though, so make sure to whip up something else for the kiddos to enjoy!
These Pistachio Pie Bars or these Lucky Charms Treats always go over well!
In a large mixing bowl, add the cake mix, oil, eggs and beer.
Gently transfer the batter into muffin cups.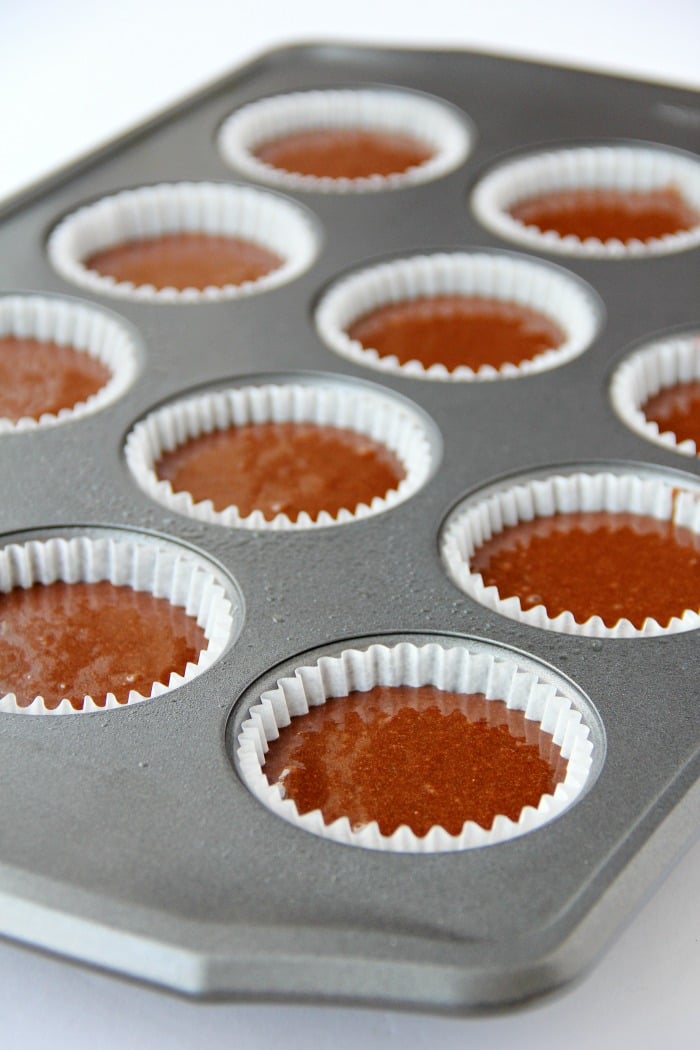 Now, just take in the beauty of these lovely cupcakes. For everyone out there who only makes baked goods from scratch, I respect that, but ain't no one got time for that 'round here.?
Maybe when I'm retired, but that's a ways down the road yet.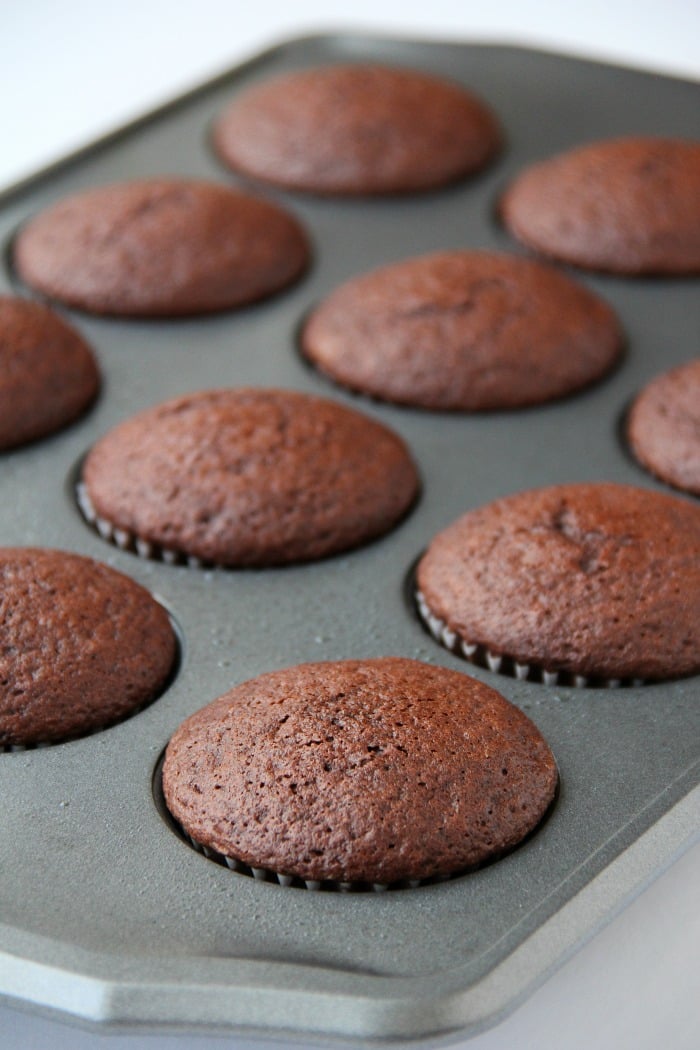 All I'm saying is that even if you don't have a lot of time and run around like a crazy person all week long, you still can make these cupcakes. How do I know that? Because I made these cupcakes. . .and I didn't stop there.
I made some delicious Bailey's buttercream frosting to go on top of these babies. Now we're talking, right?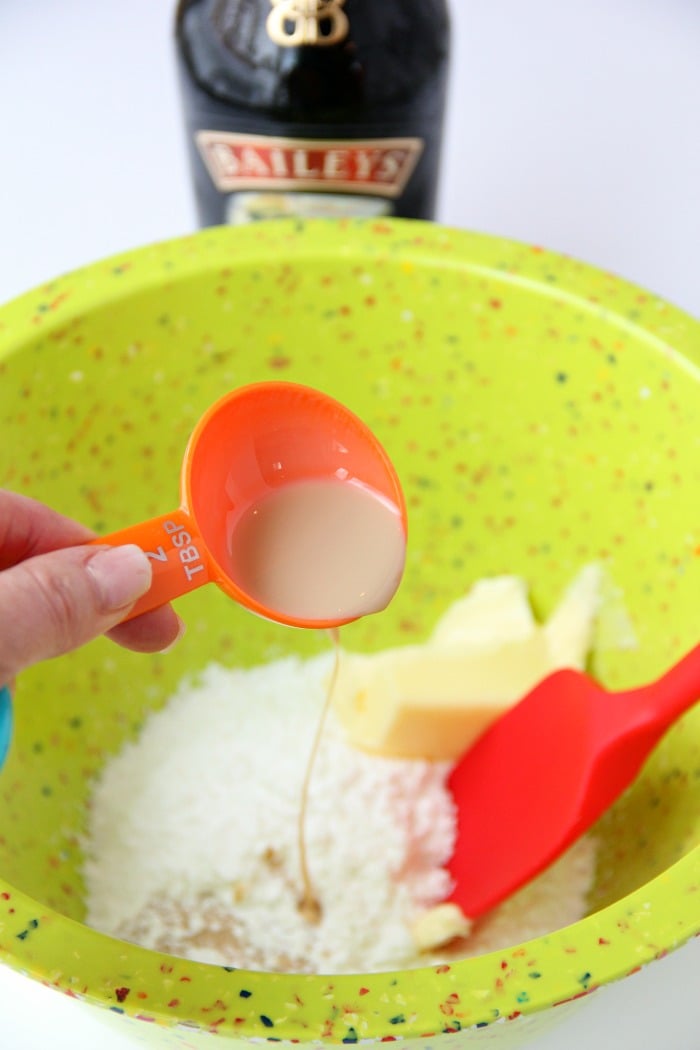 If you're not a beer lover, it's okay. The beer just makes the cupcakes more chocolaty and moist. You don't really taste the beer at all. If you're not a Bailey's lover, then, I'm sorry. We just can't be friends.?
I promise you're going to love the combination. I literally devoured one of these cupcakes in minutes and had to hold myself back from grabbing another.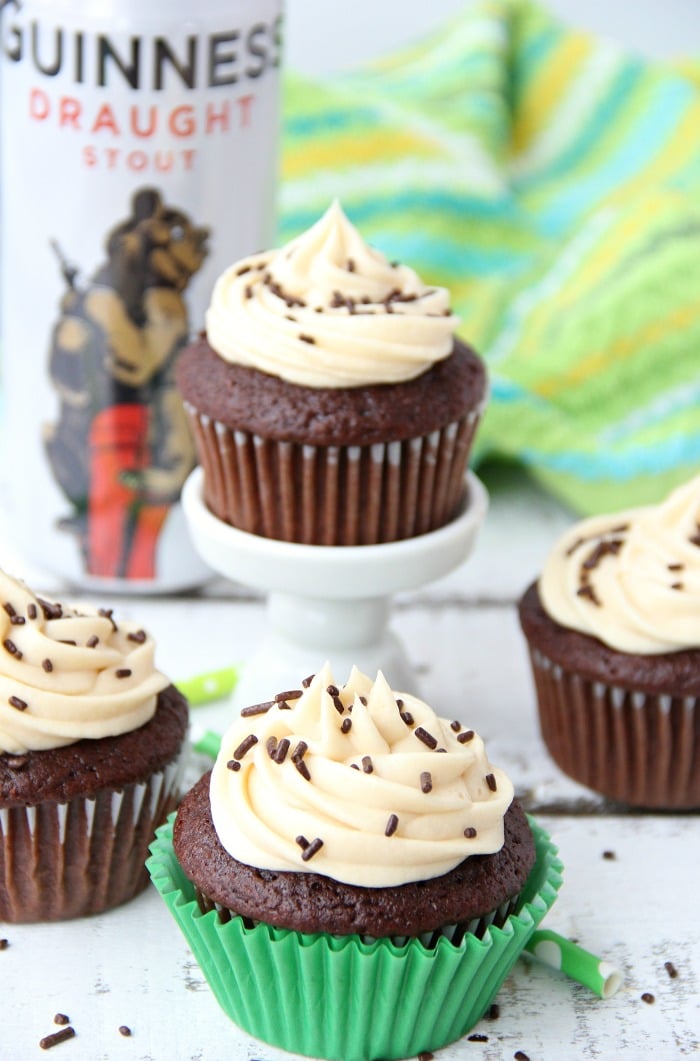 They're crazy good, and such a sweet companion to that corned beef you're going to eat on St. Patrick's Day!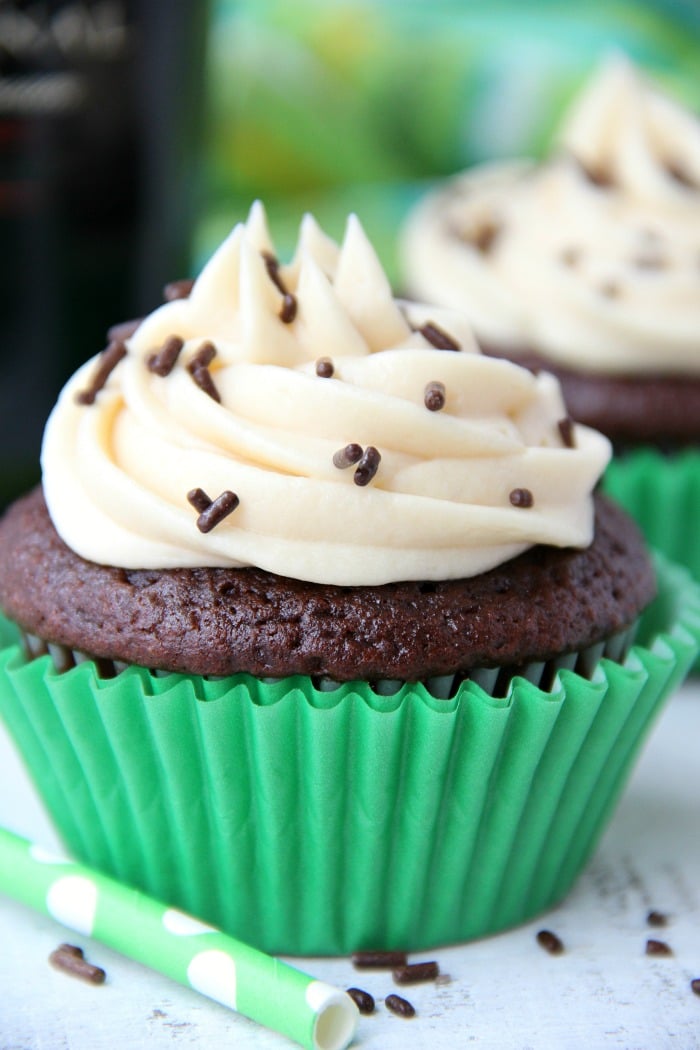 How do you like my cupcake frosting skills? To be completely honest, I don't have tons of experience frosting cakes and cupcakes. Wanna' guess what my secret is? I use one of these. It's completely changed my life.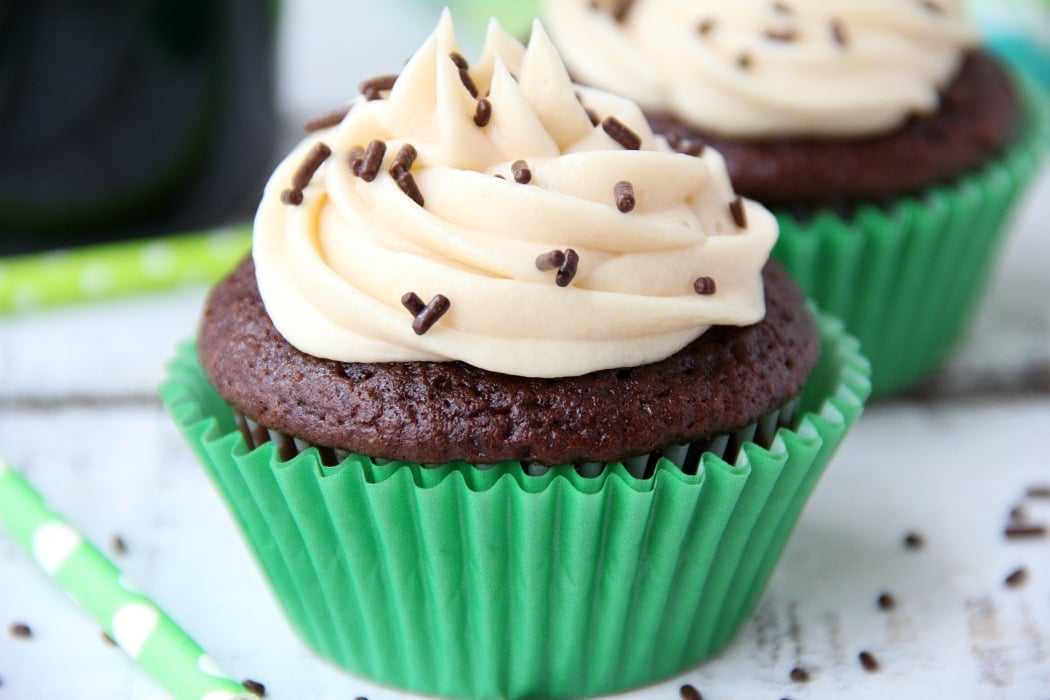 Okay, maybe I'm being a bit overdramatic but it's so much better than a bag and a tip. Trust me.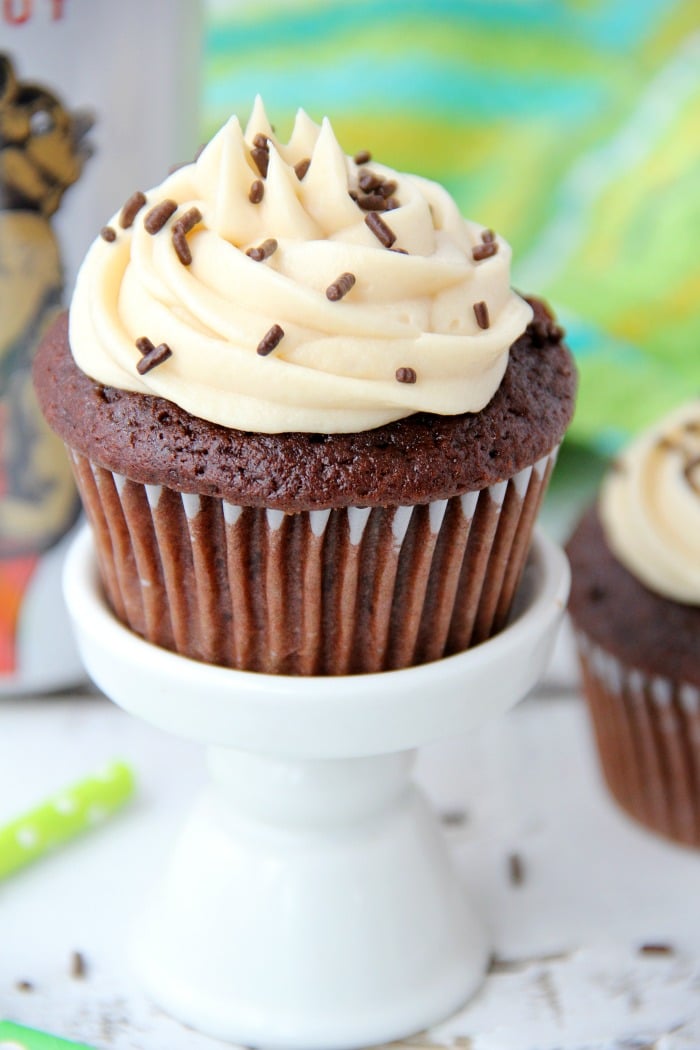 If you don't have a fancy frosting tool, then just spread the frosting on with a knife. It's completely okay.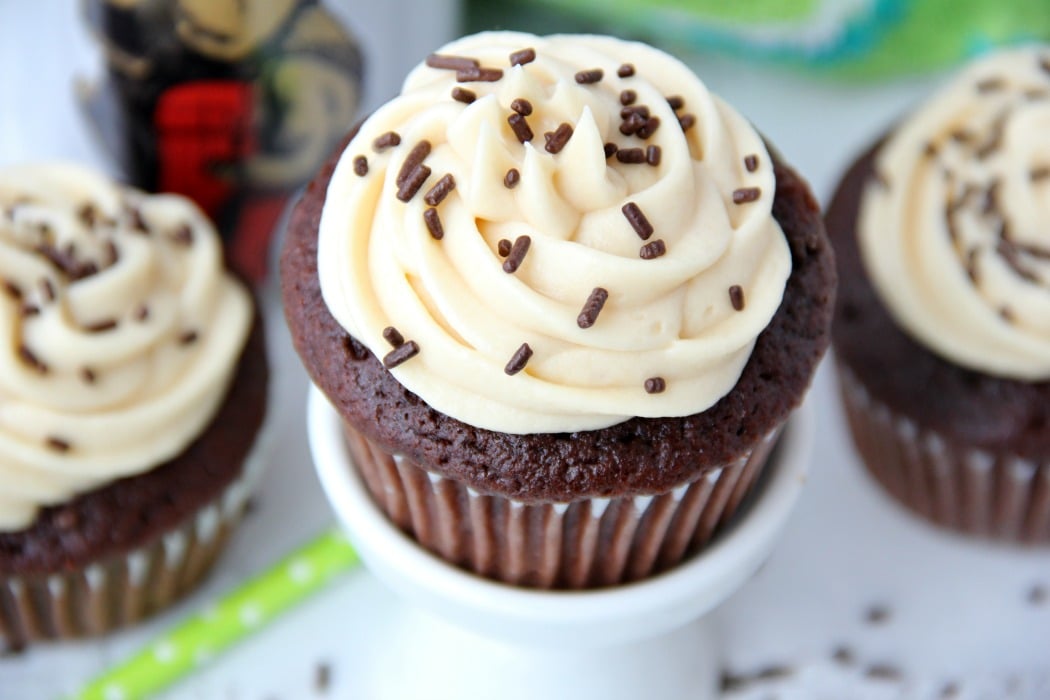 They'll still be incredibly delicious.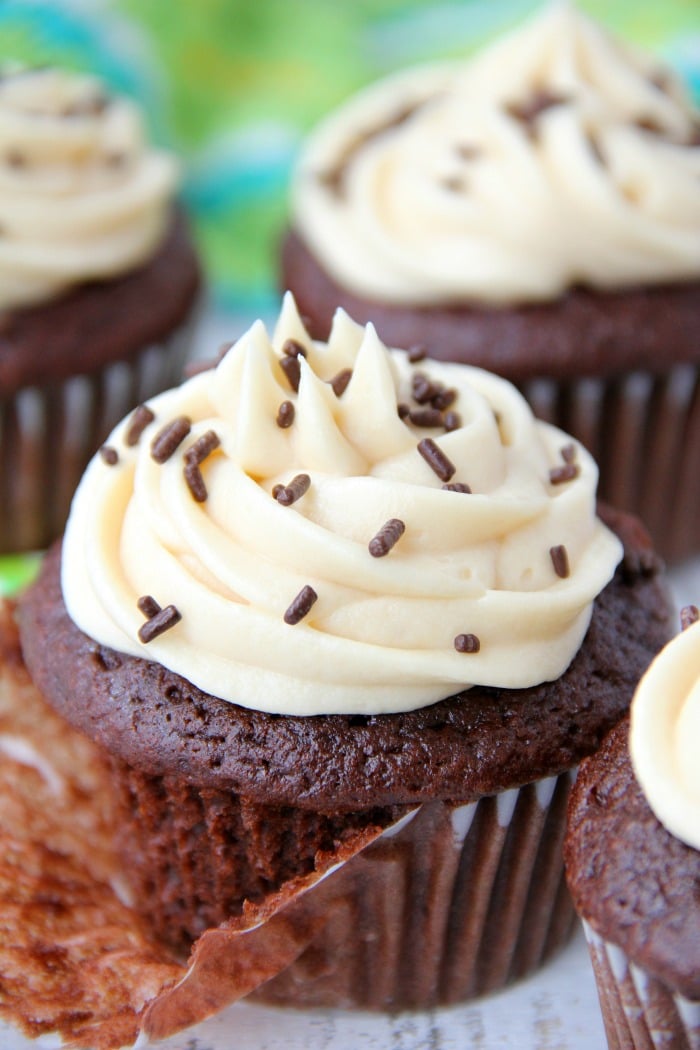 Just look at how moist these cupcakes are! I'm pretty confident the Guinness came through for us here.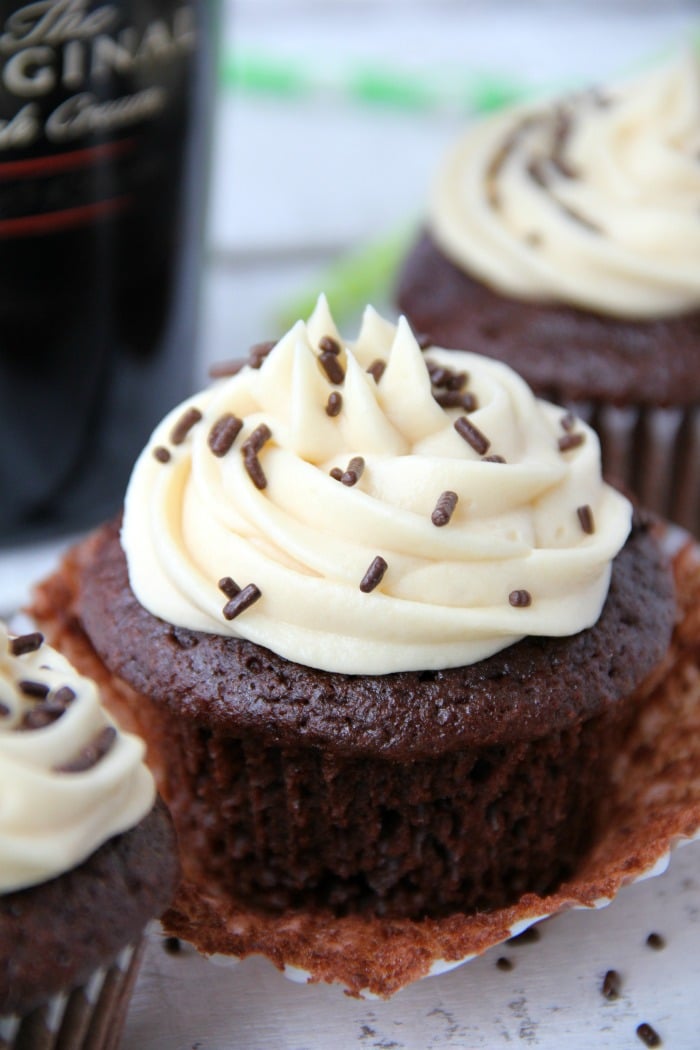 Uggh, why don't I make these more than once a year? Can someone help me out with that question?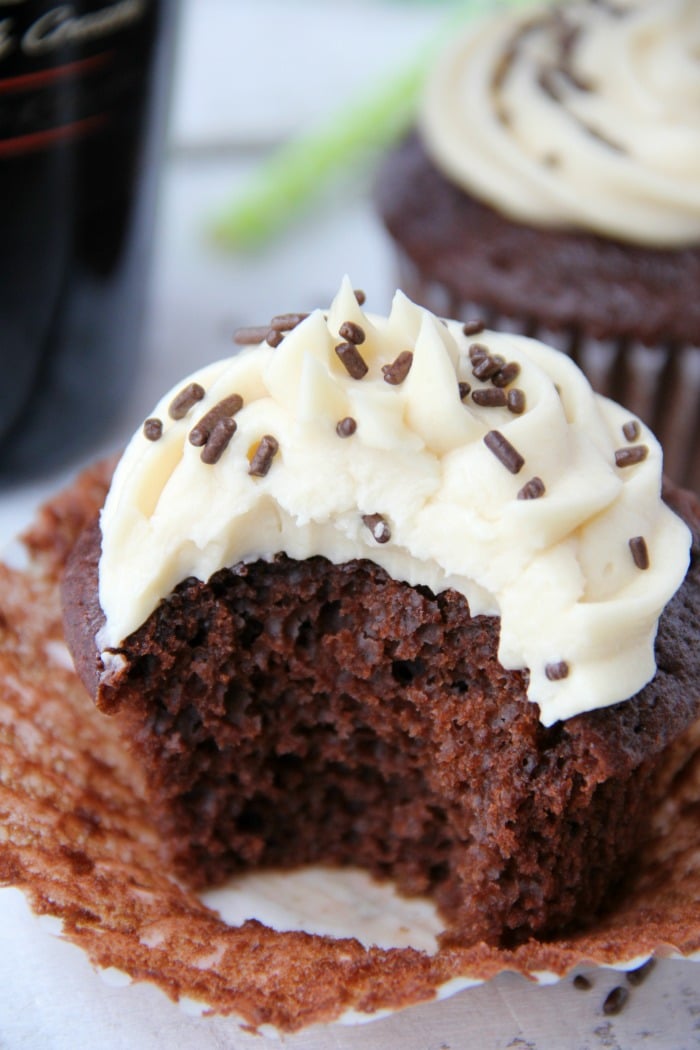 Just go for it and make these cupcakes. You won't be disappointed.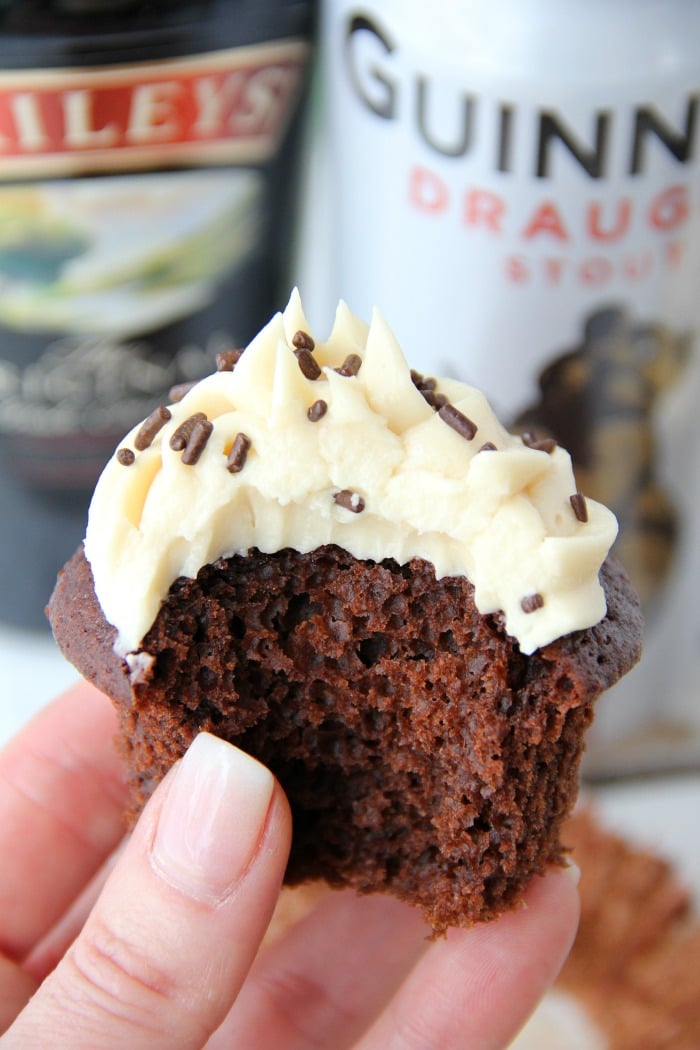 And neither will those you share them with.?
Ready for More St. Patrick's Day Fun?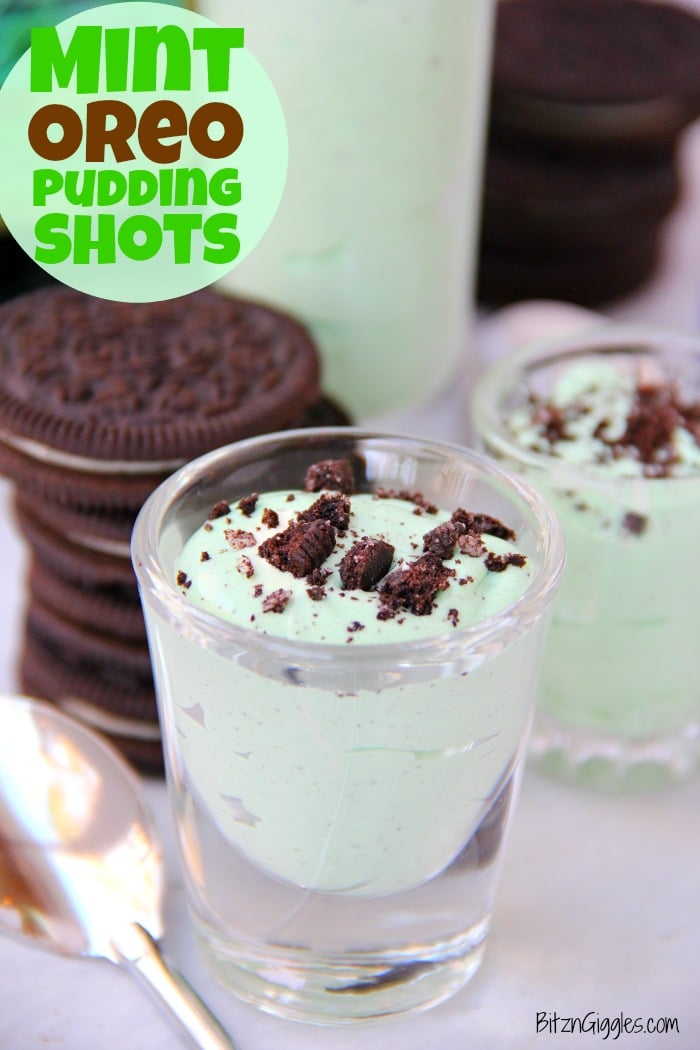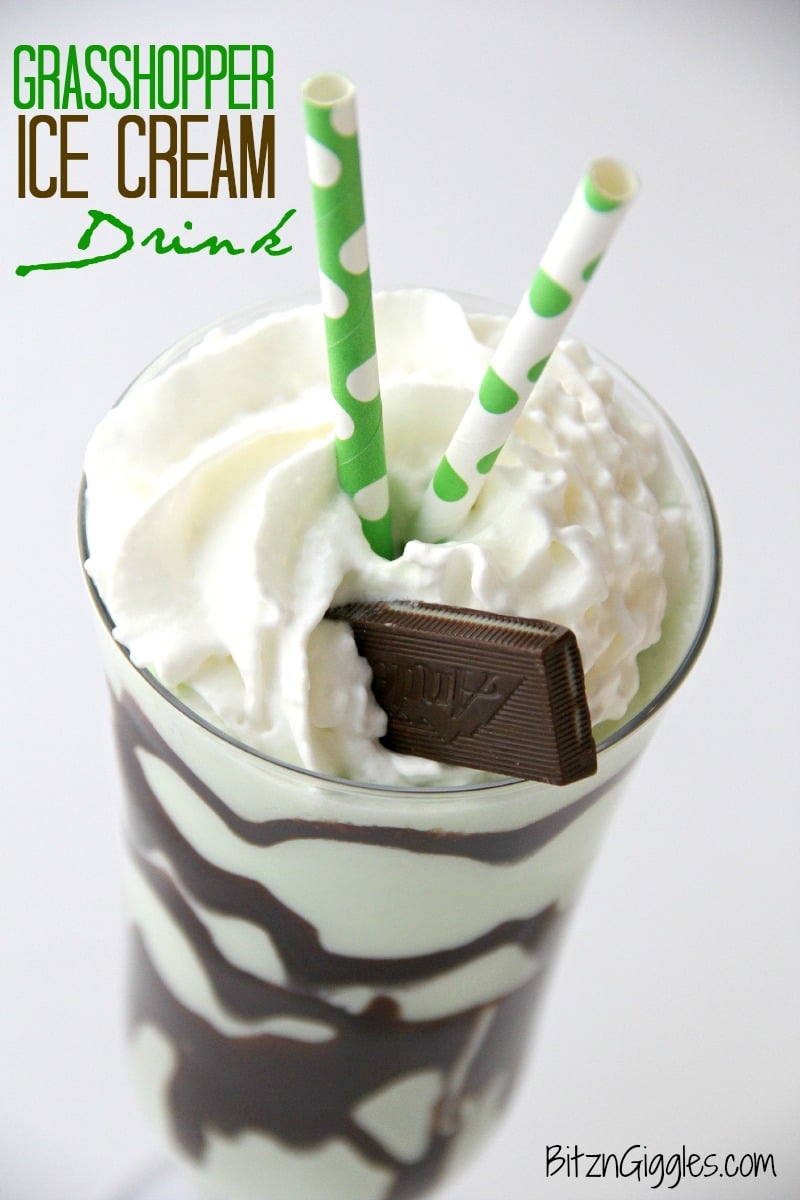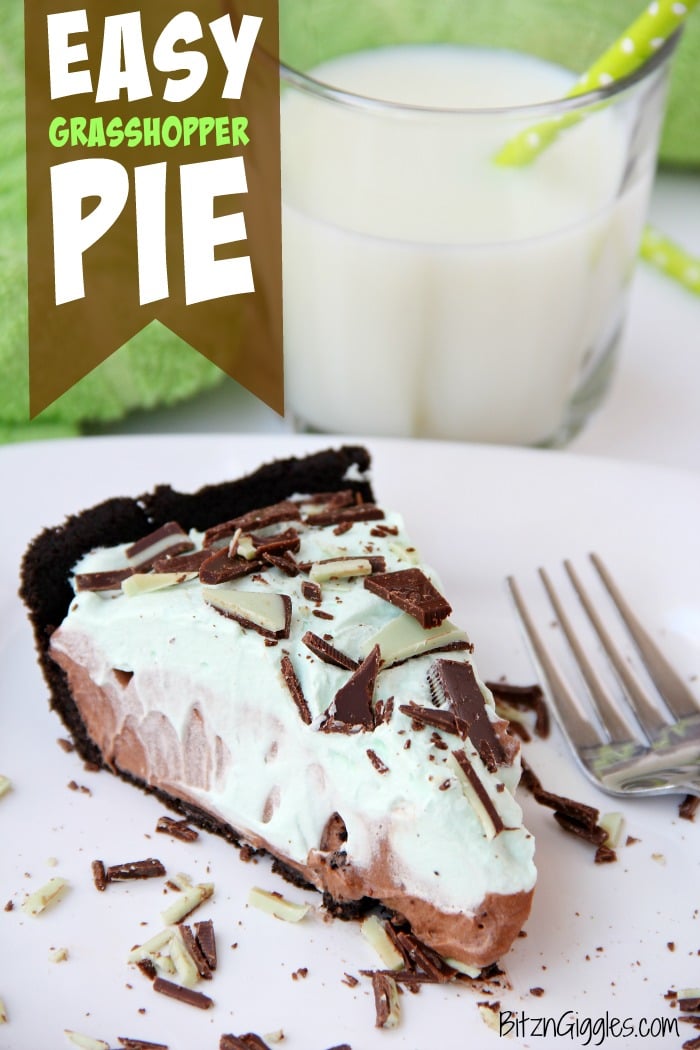 Guinness Cupcakes
Easy & delicious rich chocolate cupcakes spiked with Guinness and topped with creamy Bailey's Irish Cream frosting!
Author:
Yield: 24 cupcakes 1x
Ingredients
For the Cake
For the Frosting
1/2 cup (1 stick) unsalted butter, softened
3–4 cups powdered sugar
3–4 tablespoons Bailey's Irish Cream
Instructions
For the Cake
Preheat oven to 350º Fahrenheit.
Place paper baking cups in each of 24 regular size muffin cups.
In a large bowl beat cake mix, oil, eggs and beer until combined.
Divide batter evenly among muffin cups.
Bake according to instructions on the box.
Cool completely and frost.
For the Frosting
Place the butter in a mixing bowl and beat until creamy.
Gradually add the powdered sugar, 1/2 cup at a time until it reaches desired consistency.
Add the Bailey's and combine.
(Visited 5,732 times, 1 visits today)