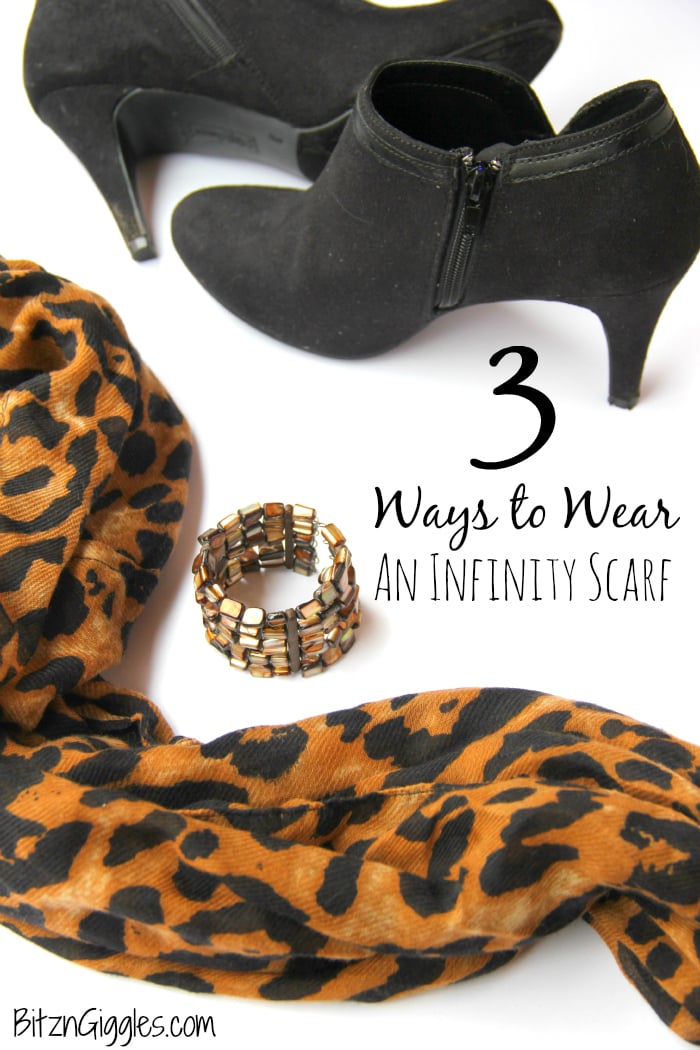 This is a sponsored post written by me on behalf of Payless. All opinions are 100% mine.
Alright, so remember when I bought these awesome boots last month? And then, when I went through the proper steps to weatherproof them against all of the snow, sleet and salt we get throughout winter here in Wisconsin? Well, believe it or not, the little snow that we got has melted and we've had the most mild November and December that I can remember in years. I've been wearing a ton of scarves lately to dress up my solid color shirts. Infinity scarves are my favorite, so today I thought it would be fun to share 3 ways to wear an infinity scarf!
So, wear have I been getting these scarves?
Yep, I went back. . .again. So, here's the thing. . .Payless has an outstanding selection of shoes and boots for the entire family. The kids are now completely outfitted for the winter, too! I'm dying to show you what I found for Cora for over the holidays!
I mean, seriously, can these little girls' Disney Princess shoes get any cuter? And how about that Disney Frozen hobo handbag in the background? I'm wrapping these up for Christmas, and I can't wait for her to see them! Beyond shoes and boots, Payless has a TON of fun accessories for children and adults – handbags, sunglasses, hair accessories, jewelry. . .you name it!

Today, however, we're focusing on scarves! Once I saw the selection, I was sold. What you're seeing here is just a portion of the wall.
I ended up getting three different scarves. I got two ruffle scarves, this one and this one. And then, I got an infinity scarf. See that cheetah print scarf in the bottom left corner of the photo above? Nice, right? Raise your hand if you like animal prints like I do! Infinity scarves are so easy to wear and they can dress up boring, solid colored shirts like magic. It's an affordable accessory for women like me who could use a little "style" in their life (that's an understatement). Cough. Cough.
On the tag of each of the scarves were little pictures that showed you how you could wear the scarf.
The styles with the circles around them are the ones we're going to try (or interpret ;)) and talk about today! When I arrived home with my scarves I ran with the bag to my bathroom to try them on. Why the bathroom? Well, it's quiet and no one can bother me in there. 😉 I just needed a couple minutes, you know?!
So, come on in to the ladies' room with me and let's talk scarves!
I can't wait to hear how you use scarves to dress up your outfits!
For more shoes, boots and on-trend accessories (like my awesome infinity scarf), visit the Payless website and follow Payless on Pinterest!
(Visited 1,578 times, 1 visits today)