Happy National June Dairy Month! Is there anyone out there who doesn't like ice cream? Raise your hand. Nope, I didn't think so. I have many friends who are lactose intolerant and I'm not quite sure how they survive. I thank the Lord I'm able to eat dairy. I really believe my life wouldn't be complete without it.
Last week I shared my recipe for Rice Krispie Treat Ice Cream Cones in honor of June Dairy Month, as well. I'm sure the farmers around these parts weren't very impressed since there wasn't much dairy anything present in those desserts. So, today, I'm here to impress our Wisconsin farmers, our beloved cows and everyone out there who agrees with me that ice cream is one of the most loved desserts in America. . .hands down.
I've rounded up 50 homemade ice cream recipes that require NO MACHINE! Yep, you heard me, no machine required for this deliciousness!
You can pin each recipe separately by clicking on the image and pinning from the source – or pin the entire collection by pinning the collage photo at the top of the post.

LOOKING FOR MORE SUMMER FUN?
CHECK OUT THIS ULTIMATE COLLECTION WITH OVER 200 IDEAS FOR KEEPING YOUR KIDS BUSY THIS SUMMER!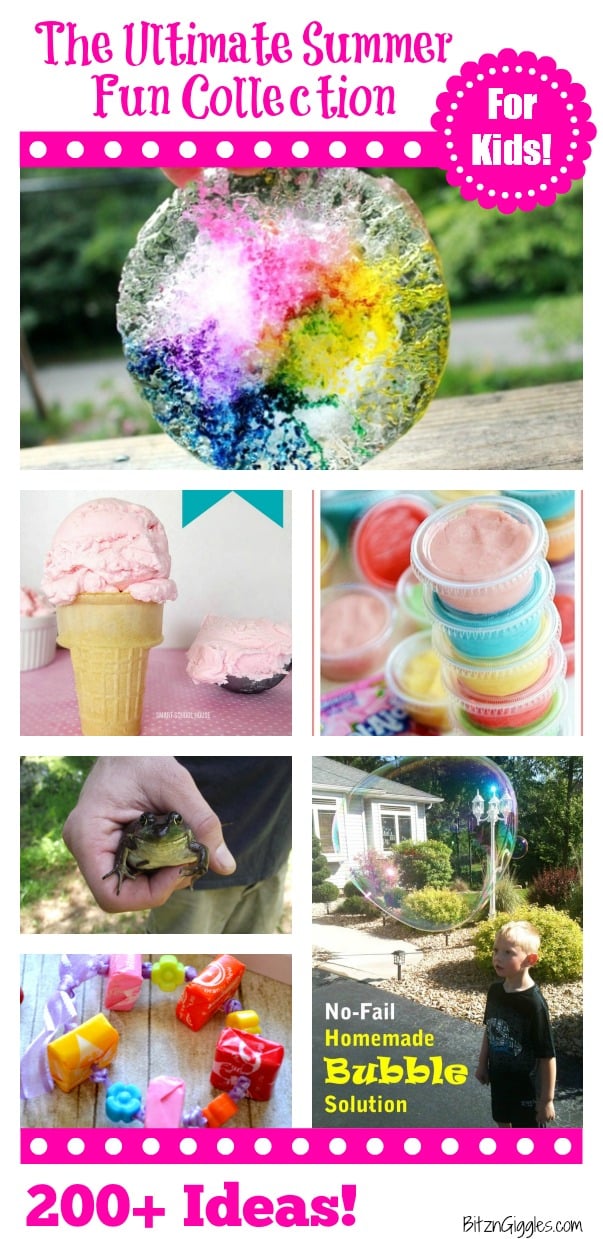 For more recipes and fun, connect with me on:
Twitter | Instagram | Pinterest | Google+ | Facebook | Bloglovin'
(Visited 2,110 times, 1 visits today)