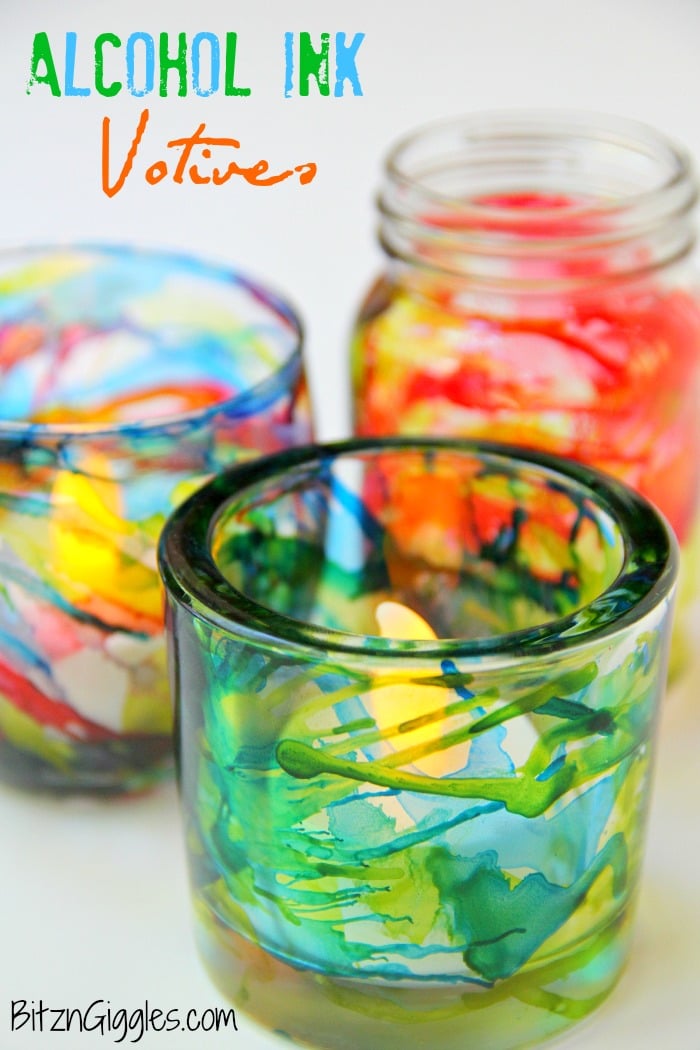 This post may include affiliate links. Please see my disclosure.
I've been wanting to try out alcohol inks since seeing some projects from Tim Holtz. I knew they would look super pretty on glass so I grabbed a couple glass candle holders and containers I had around the house to try my hand at these Alcohol Ink Votives. I was ecstatic to how they turned out and they look absolutely gorgeous in the sunshine. I'll show you some outdoor and indoor pics so you can decide which is your favorite!
Here's what you're going to need to make your own alcohol ink votives:
Materials
Alcohol Ink
Glass votive/tea light holders
Can of compressed air
Battery-operated tea light candles
Cardboard box for painting in (optional)
Pair of gloves (optional)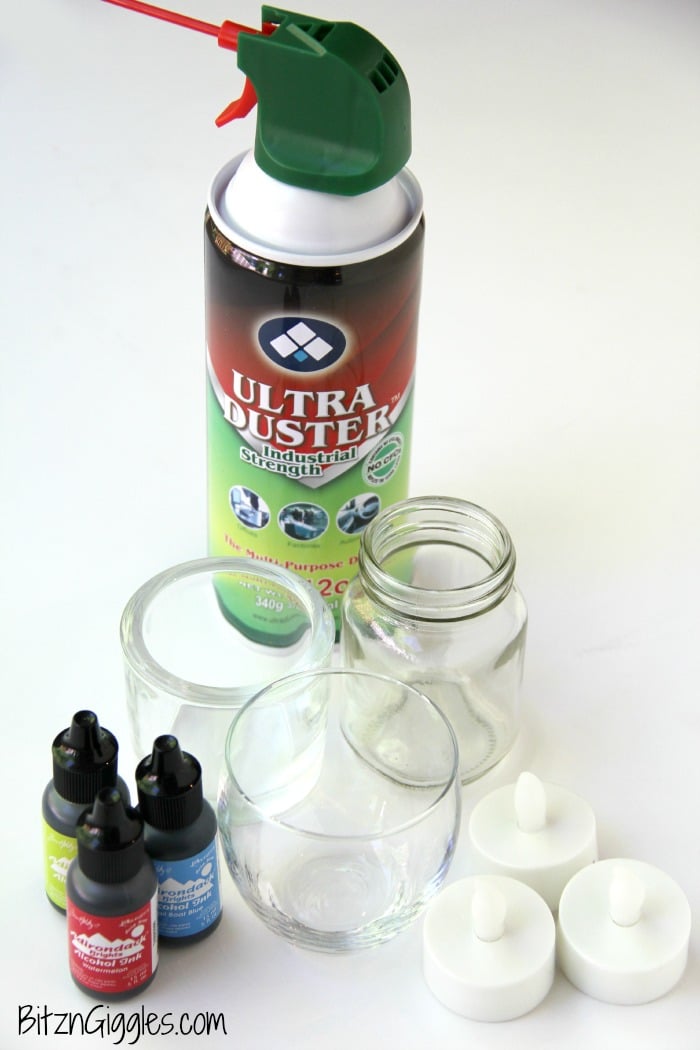 I grabbed a cardboard box to paint above. Why? Because I'm a neat freak and I like to keep my mess contained. Instead of trying to talk you through the steps on this project, I thought I would just "show" you! So, I made a little video of me painting my glass jars. Before you watch the video – here are a couple things to keep in mind:
Stick some paper toweling inside of the jars before you start painting to keep the ink from running inside of the glass.
It's best to do this project outside if you can. Otherwise, make sure you're working in a well-ventilated area (I didn't smell much of anything when I was doing my project, but it may have been because I was outside).
The ink will run if you tip the jar too much so try and keep the hand that's holding the jar, steady.
Only use battery-operated tea light candles in these votives. Alcohol inks are flammable. Who really wants to take the chance?
When enjoying your votives, they're actually best enjoyed during the day. Believe it or not, they aren't as pretty in the dark even with the light inside.
Alright, now that we got all of that out of the way, here's a sneak peek of the jars as I was painting them. They all were very pretty, but the green and yellow votive just happens to be my favorite!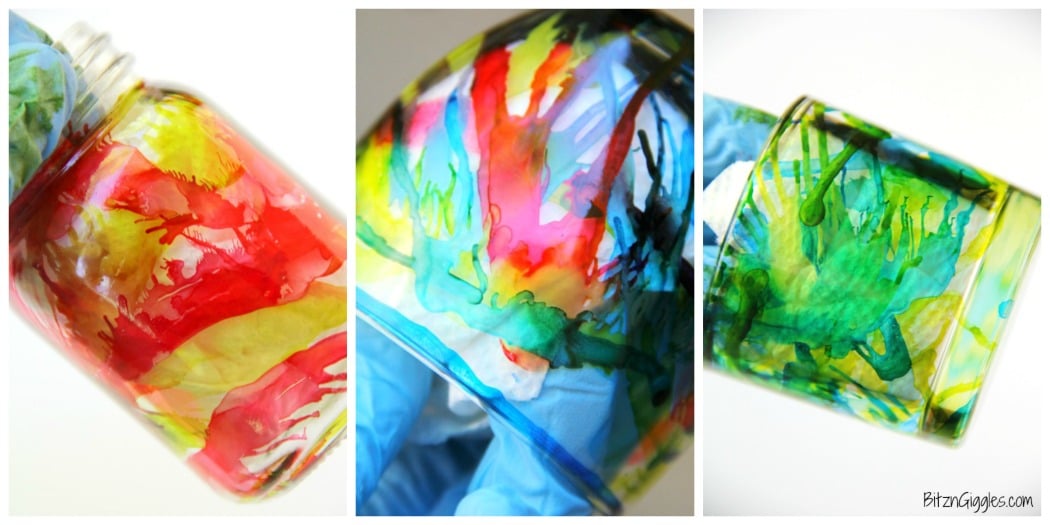 Ready to see how we do this?!
After you're finished painting, allow the jars to dry for a good 2-4 hours. I love how pretty these votives look outside. They would be great for parties outside on the deck or patio!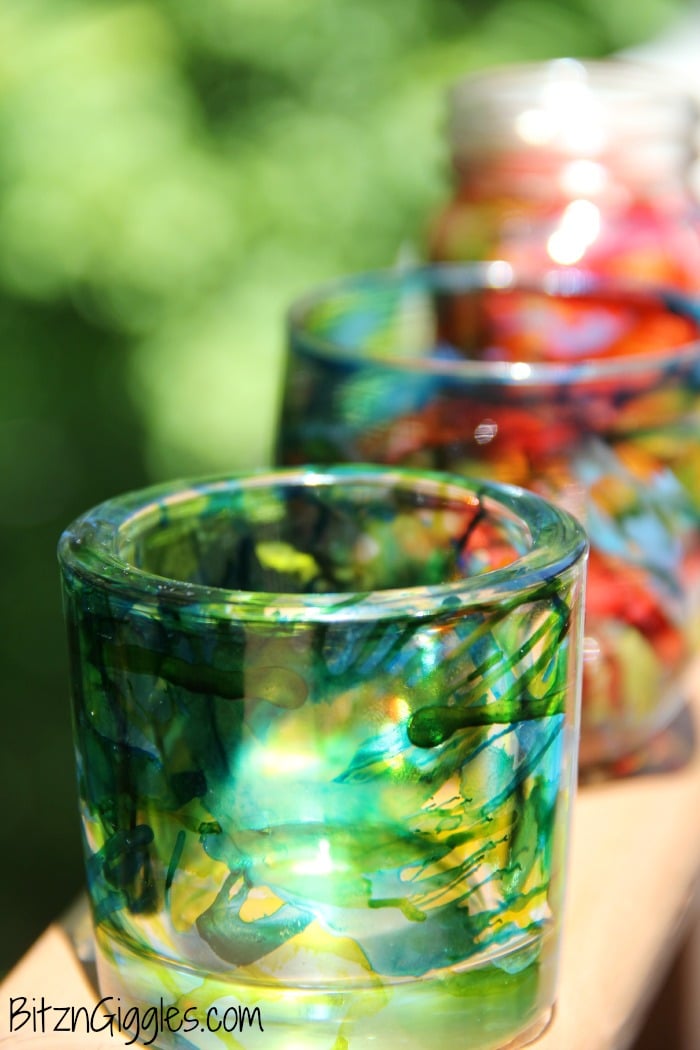 Heck, if you don't want to make a votive, you could also just paint the outside of a mason jar and think of something fun to put inside of it for a decorative holder – like maybe some cotton balls or Q-tips for in the bathroom!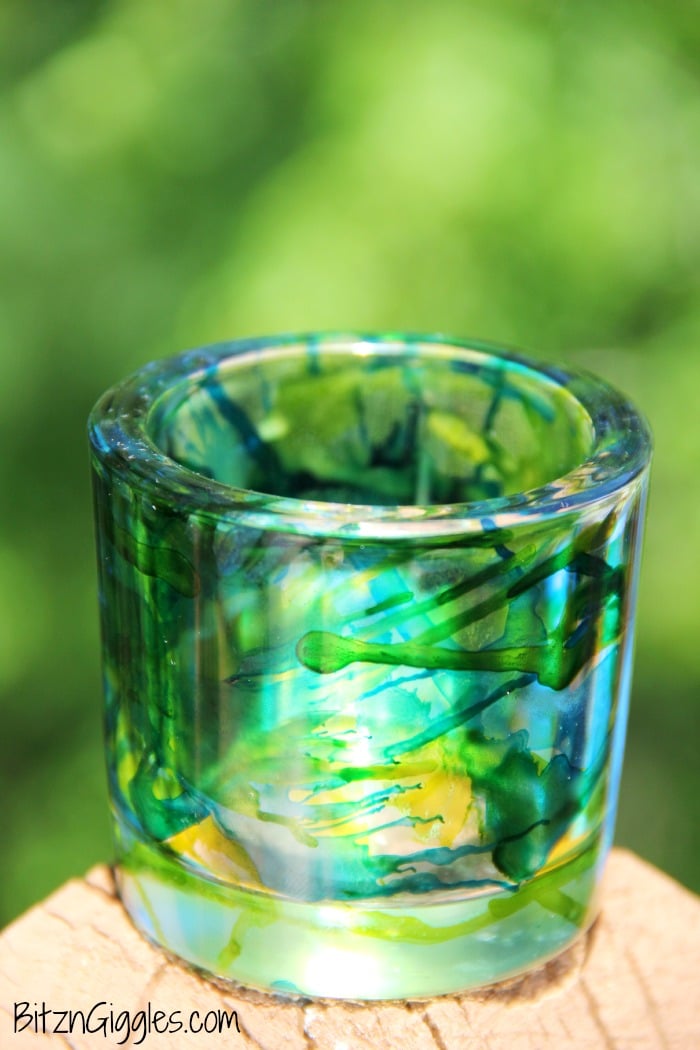 I'll certainly be thinking about some other fun projects to use my alcohol inks on. Who knows what's next!!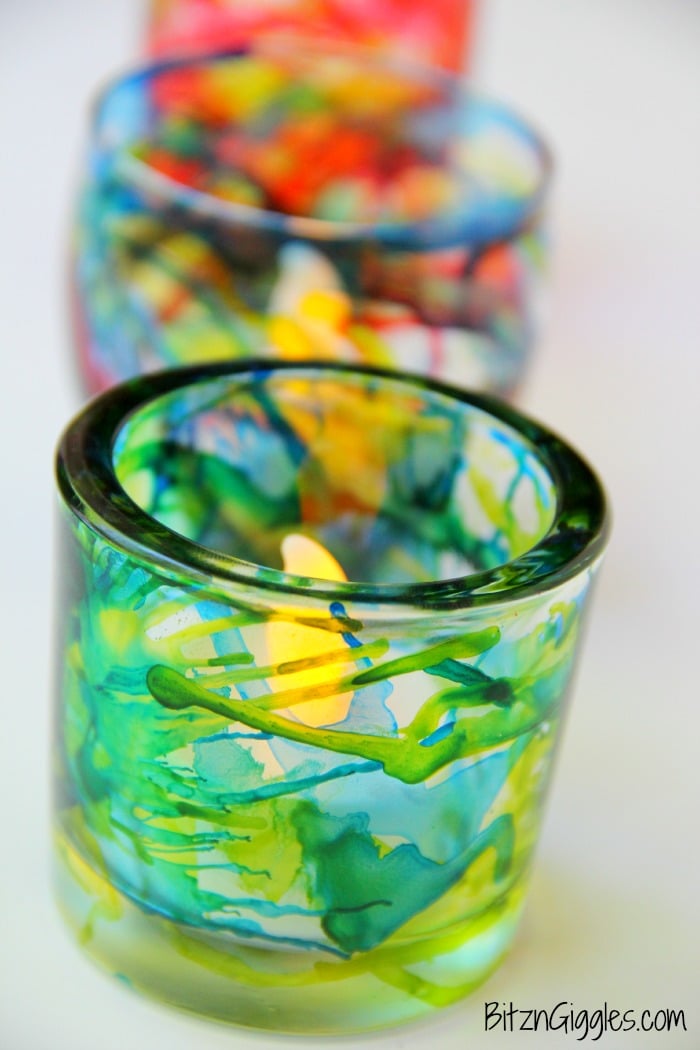 As for right now, I'm going to enjoy these little works of art all summer! Wouldn't these make for great gifts, by the way? The possibilities are endless!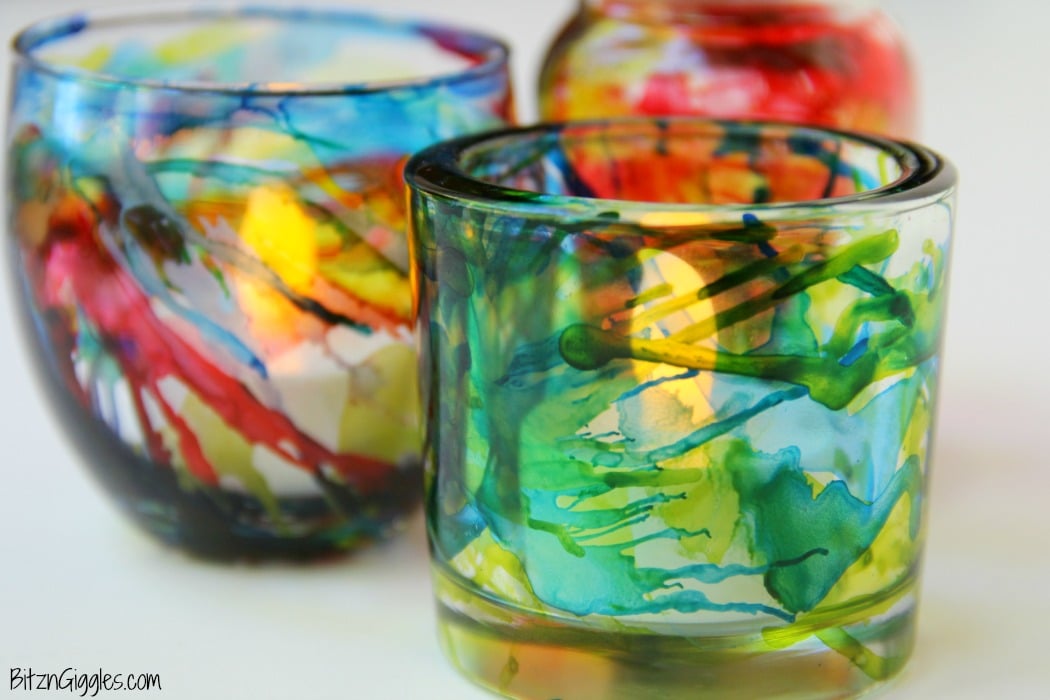 Put a pop of color into your summer by making your own alcohol ink votives or cotton ball holders, or flower vases. . .like I said, be creative! I can't wait to hear your ideas on how you'll use your alcohol inks!!