Banana Pup Pops – A creamy, homemade popsicle that your dog will love! Delicious and good for them too!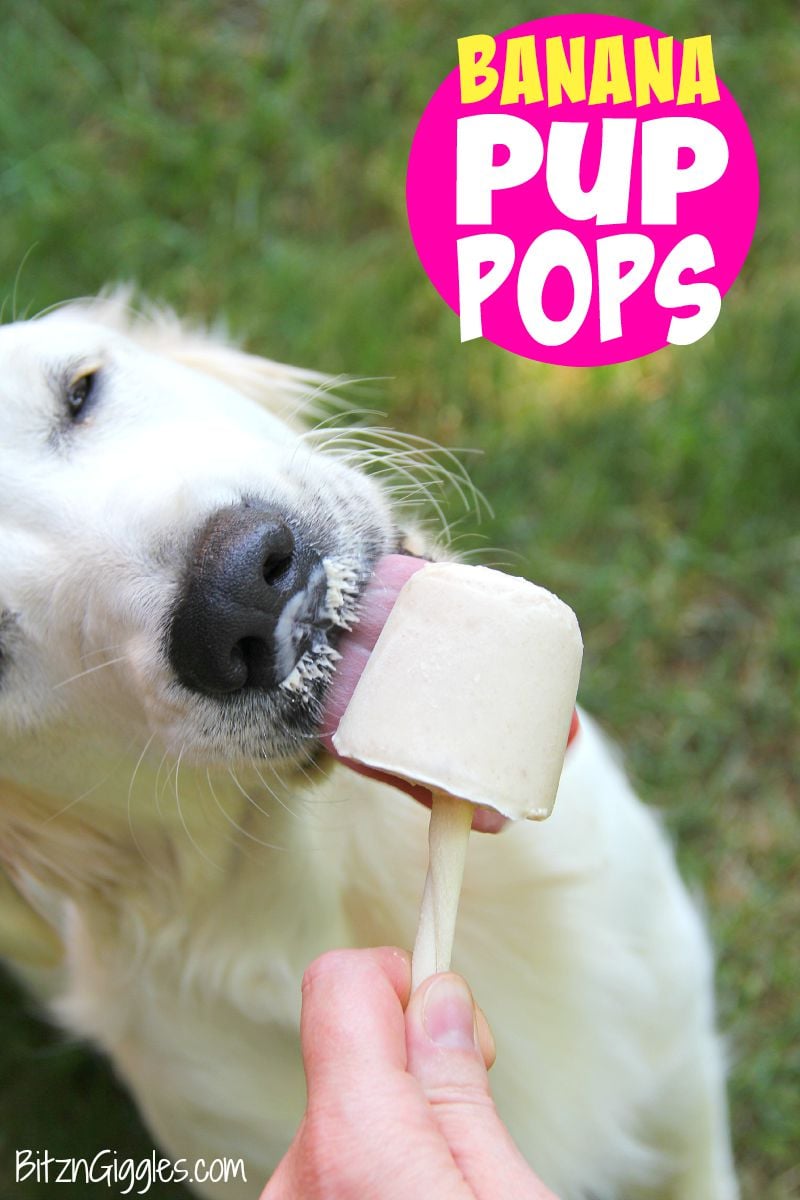 This post may include affiliate links. Please see my disclosure.
What to do, what to do with. . .VERY ripe bananas. Most people would make banana bread. Which I have also done in the past, but this time I opted for creating some delicious treats for our beautiful golden retriever, Belle.
Banana Pup Pops! Also known as pupsicles or popsicles for dogs. No, no that's still not quite right. They're more like pudding pops for dogs. Yep, I'm feeling better about this now.
Let me tell you what. If you have a furry family member in your home that adores their treats, well, then, you've come to the right place.
These pup pops will have your pet performing, behaving, doing whatever it needs to do to sink their teeth into one of these babies. Trust me. You're going to see evidence of the deliciousness in a few seconds.
How to Make Banana Pup Pops
Ingredients
1 cup plain yogurt
1 banana (chopped into pieces)
1 tablespoon peanut butter
Instructions
Put all ingredients into food processor or blender and mix until well-combined and smooth.
Divide the mixture into four paper cups.
Position a rawhide stick into the middle of the cup.
Place the cups in the freezer for at least 4 hours.
Peel the paper cup away from the pop and let your pup enjoy!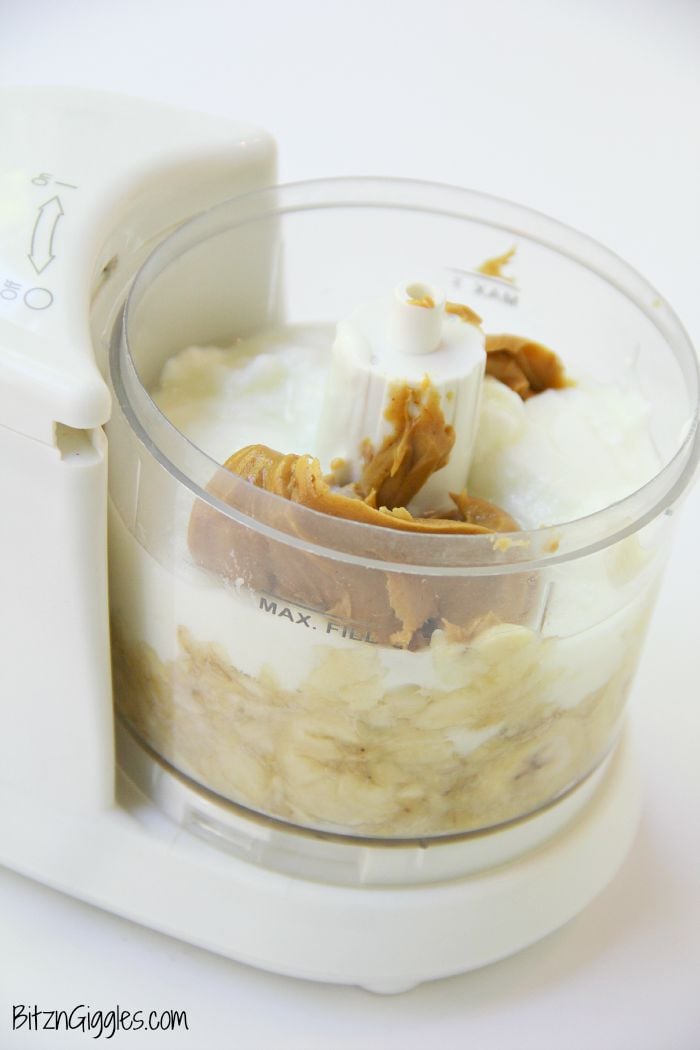 So, making the pops is SUPER easy. All you need is a blender or mini food processor to blend up the ingredients. THREE ingredients – count them, 3. Plain yogurt, banana and peanut butter. Simple? I'd say. Let's get on to the next step.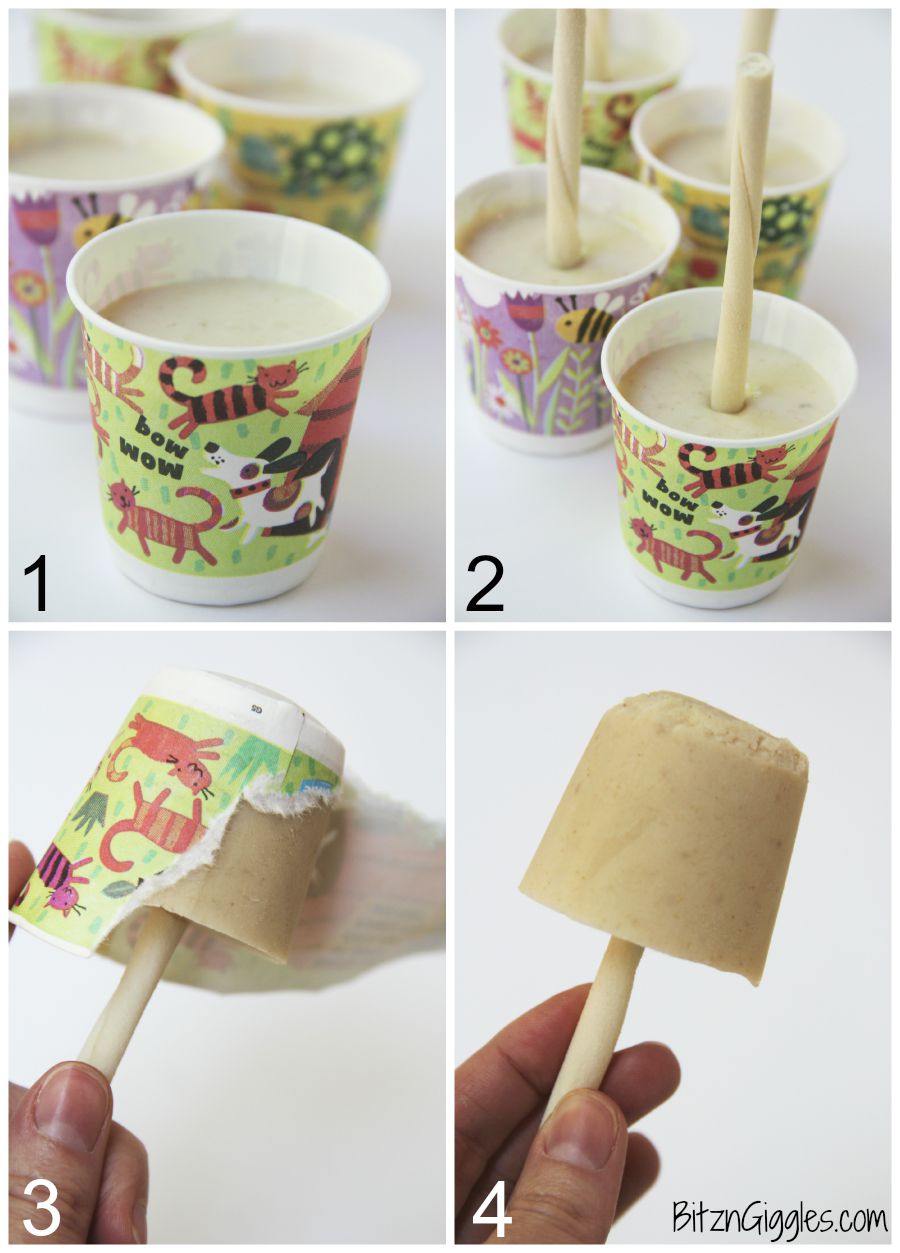 You know those little paper cups you use for drinking and rinsing your mouth after brushing your teeth in the bathroom? Yep, those – the little 3 ounce ones
.
You're going to need 4 of those. I just happened to have some animal-themed ones I use for the kids in our house. Perfect.
After blending the yogurt, banana and peanut butter, fill your four cups a little over 3/4 full – just leave a little room at the top.
Position a rawhide twist into the center of each pop. If you don't like giving your dog rawhide, you could always use a peanut butter stick. Place the cups in the freezer for at least 4 hours.
When pops are frozen, unwrap the paper cup from the pop.
Share with your pup!
Wanna' see what happened when I shared a pop with Belle? Did I have one happy pup on my hands! Do you remember the Tootsie Pop slogan, "How many licks does it take to get to the center of a Tootsie Pop?" That's what came to mind when feeding Belle her treat. LOL She licked that pop like nobody's business and then finished strong with chewing up the rawhide stick, too! Our little Belle. She's so much fun!
I hope you enjoy making these for your dog, too. They're going to love you for it. I promise!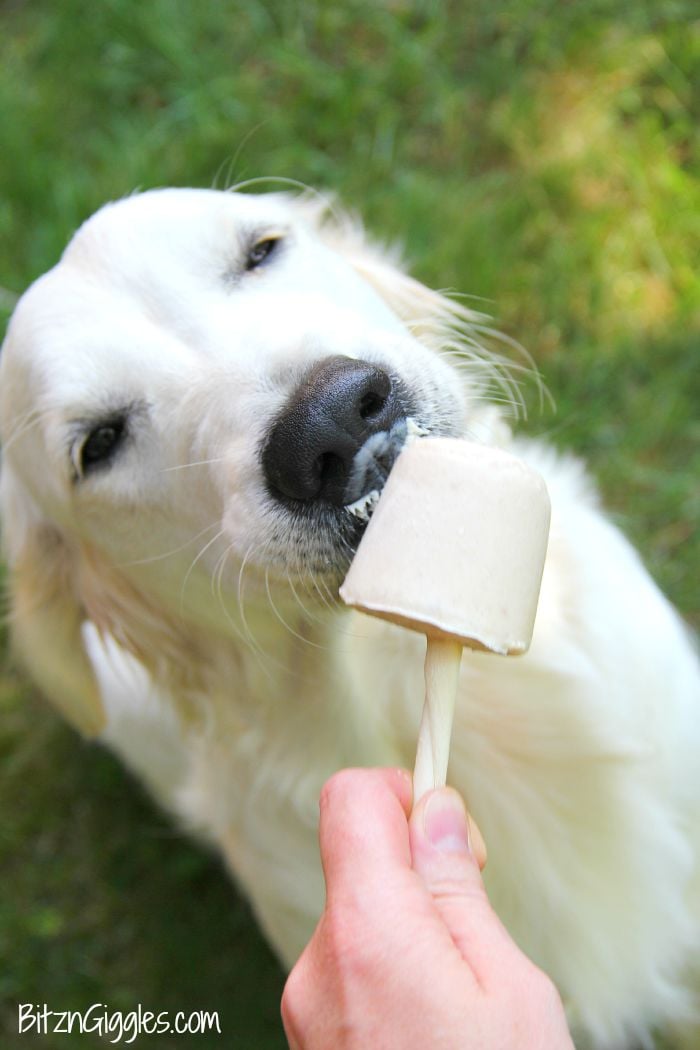 FOR MORE PUP POP FUN, CHECK OUT. . .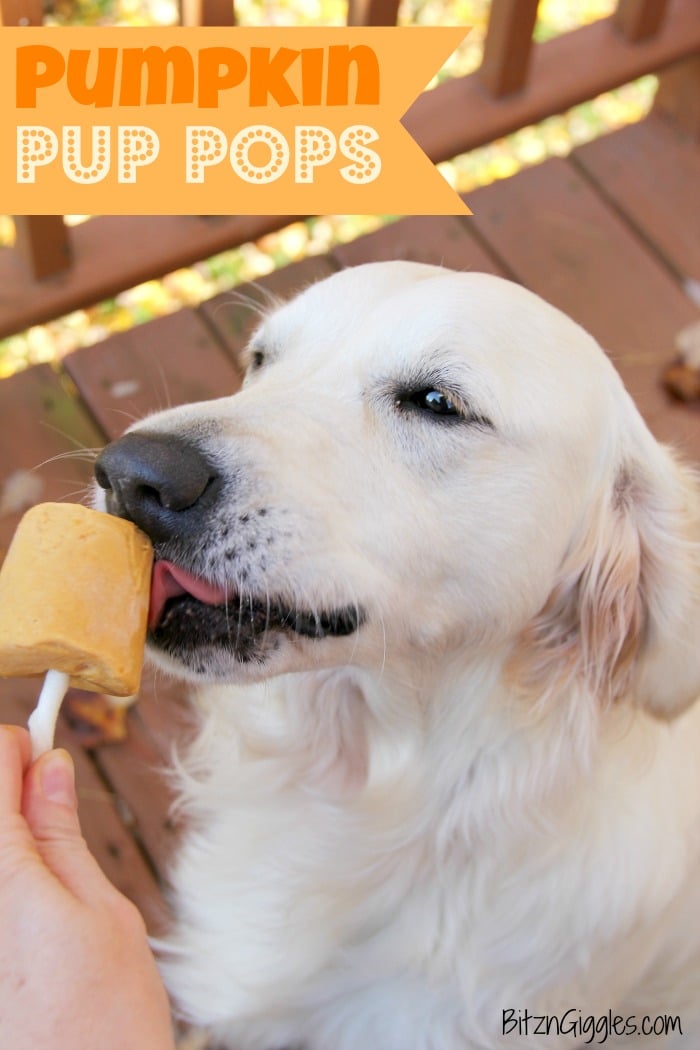 (Visited 103,771 times, 1 visits today)