Pumpkin Pup Pops – These fun dog treats are made with only four ingredients! Your pup will love the peanut butter and pumpkin combination!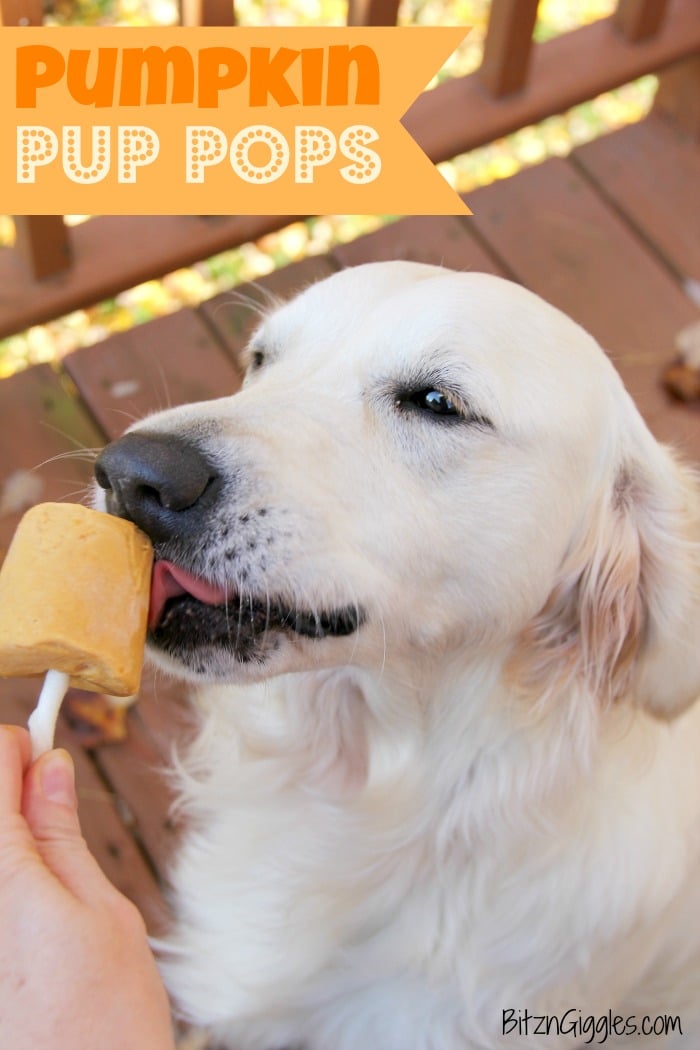 This post includes affiliate links. Please see my disclosure.
I have such a fun dog treat recipe to share with you today! Remember those Banana Pup Pops that got everyone excited? Well, they're back, but in pumpkin form! With Thanksgiving just a few days away, it only makes sense that we take some time to make some treats for the fur babies that we're thankful for!
Always loyal, forever happy and able to give 110% of their pure love to us each and every day, our pups deserve a little treat, don't you think?
I promise this one is easy, and it's the perfect time of year to make them especially with the leftover pumpkin you may have from all of those pies you plan to bake!
Making Pumpkin Pup Pops
Ingredients
1 can 100% pure pumpkin
1/2 cup natural peanut butter
1 cup plain yogurt
12 paper cups
12 rawhide sticks
Instructions
In a medium bowl, mix all three ingredients together until smooth.
Place paper cups on baking sheet (make sure to make enough room in your freezer to hold the baking sheet)
Fill each paper cup with the pumpkin mixture.
Place a rawhide stick in the middle of each cup.
Freeze overnight.
All you need to make these treats are three ingredients and some rawhide twists! They come together in minutes. The hardest part is waiting for them to freeze. Just ask Belle.
You literally mix the three ingredients together, pour into these little cups. . .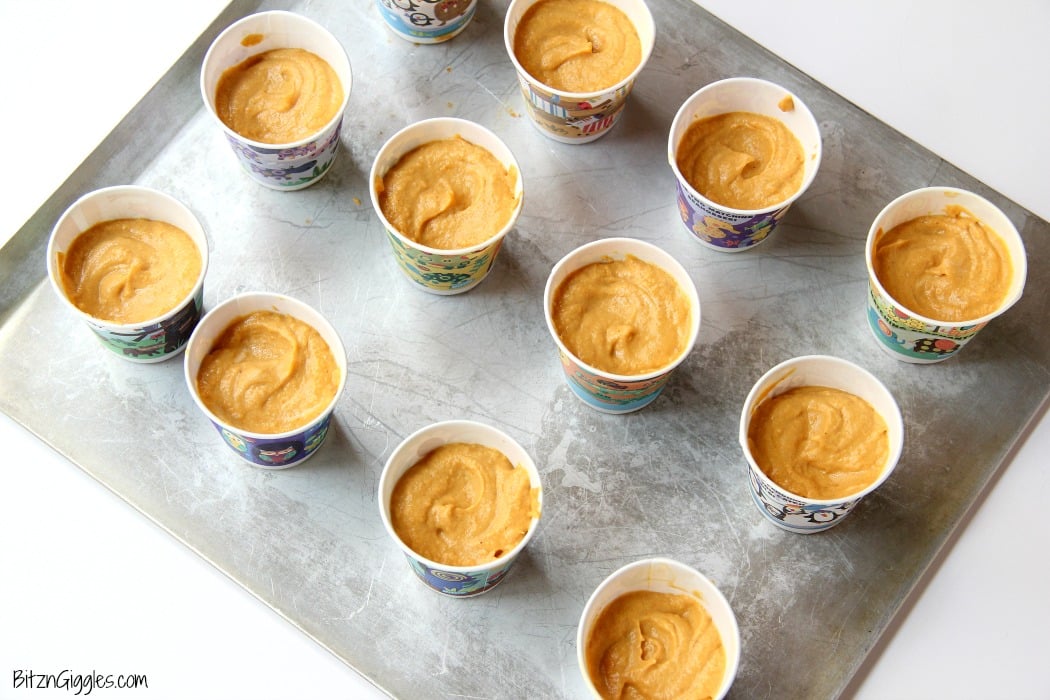 Make sure everything is tasting right. . .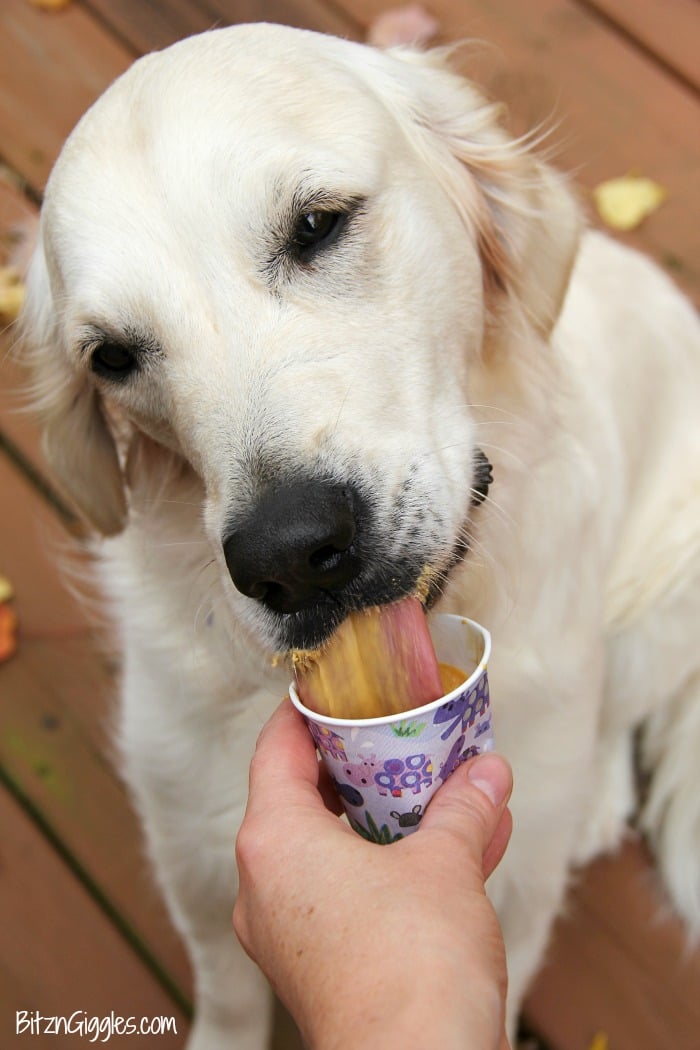 Stick in a rawhide stick. And freeze (like don't stop doing what you're doing – not that kind of freeze – place these babies in the freezer).
Quick Tip: Make room in the freezer for the cookie sheet before you start making your pumpkin pup pops.
In about 24 hours, you'll have these. . .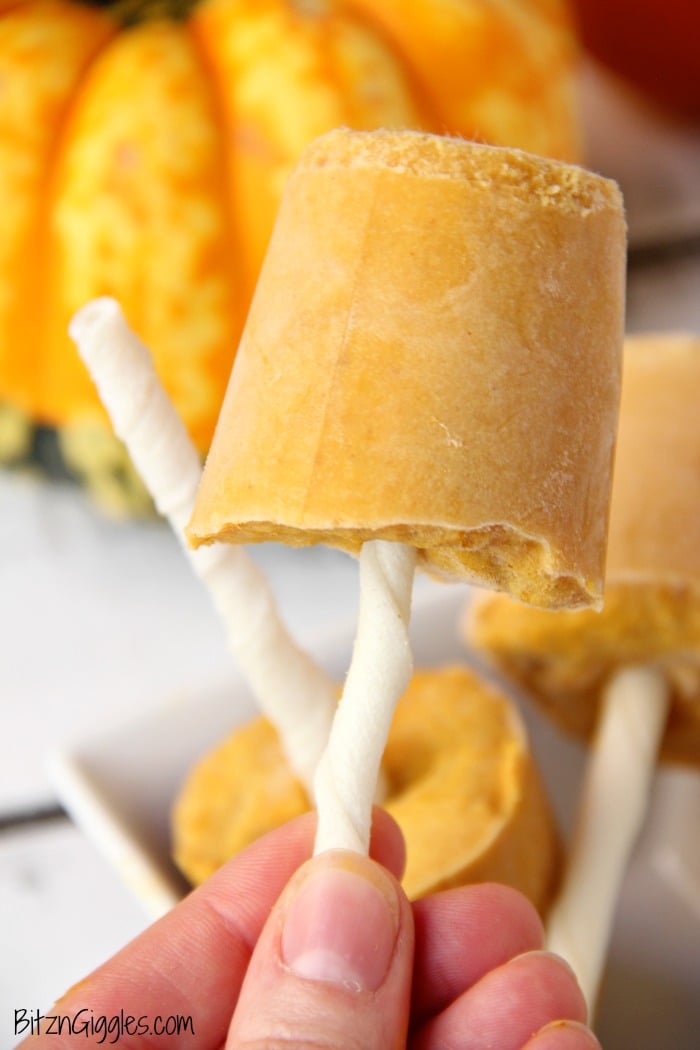 Creamy, pumpkiny (yes, I know that's not a word) and oh so delicious.
Your pup is going to be so thankful.
(Visited 8,588 times, 1 visits today)