Happy Earth Day! I'm happy to say that I've finally come out of hibernation for the winter. Water around these parts is flowing again, birds are chirping and my sump pump has been kicking in. Those, my friends, are truly the signs of spring here in Wisconsin. To celebrate the earth and our beautiful surroundings, I'm sharing a recipe for dirt cups today.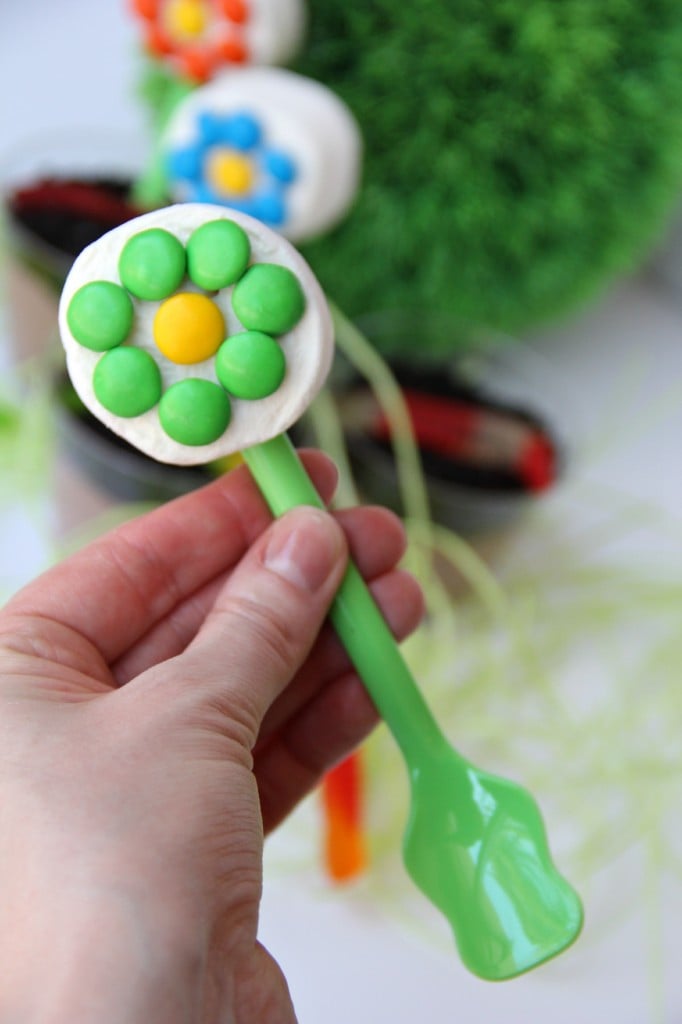 They aren't just the traditional dirt cups, however. These are
bloomin'
dirt cups! Because who can resist an edible flower to go along with the Oreo dirt and gummy worms? I used my
marshmallow Sweet Blooms technique
to make the flowers and then just stuck them on the end of a spoon.
These treats were so much fun to put together and the kids loved the addition of the flower.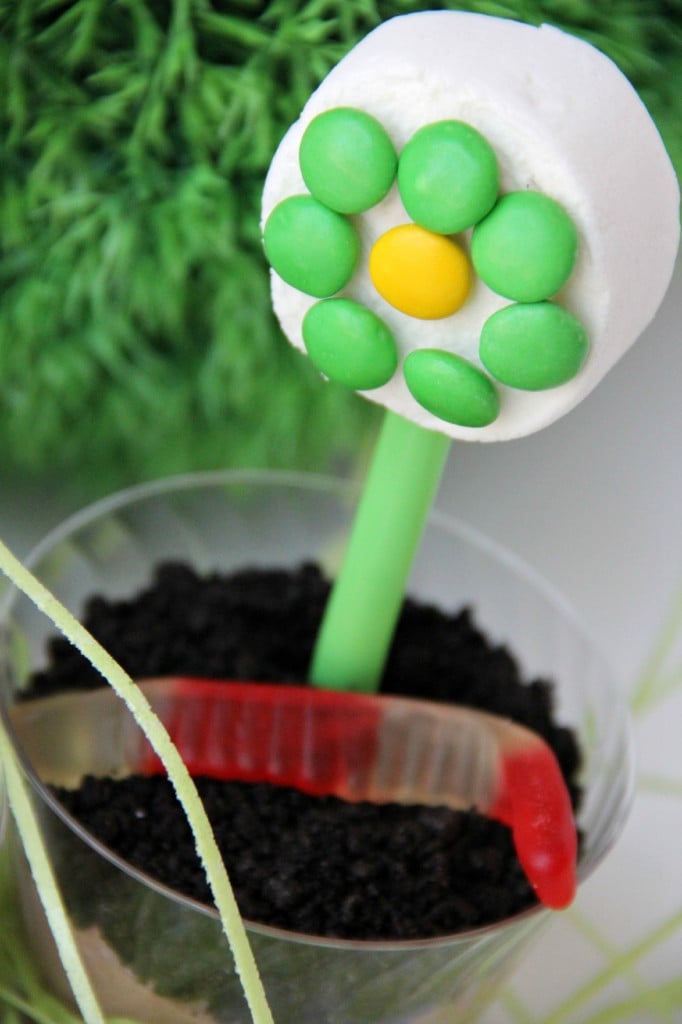 This is the perfect Earth Day treat to feed the family. Creamy chocolate goodness, Oreo crumb topping, a chewy gummy worm and a soft marshmallow sprinkled with chocolate candies. A perfect way to end tonight's meal.
Don't forget to get outside and enjoy a walk with the family afterwards! If you're looking for something to do while on your walk, check out my post on
Geocaching
! Get out and enjoy the outdoors!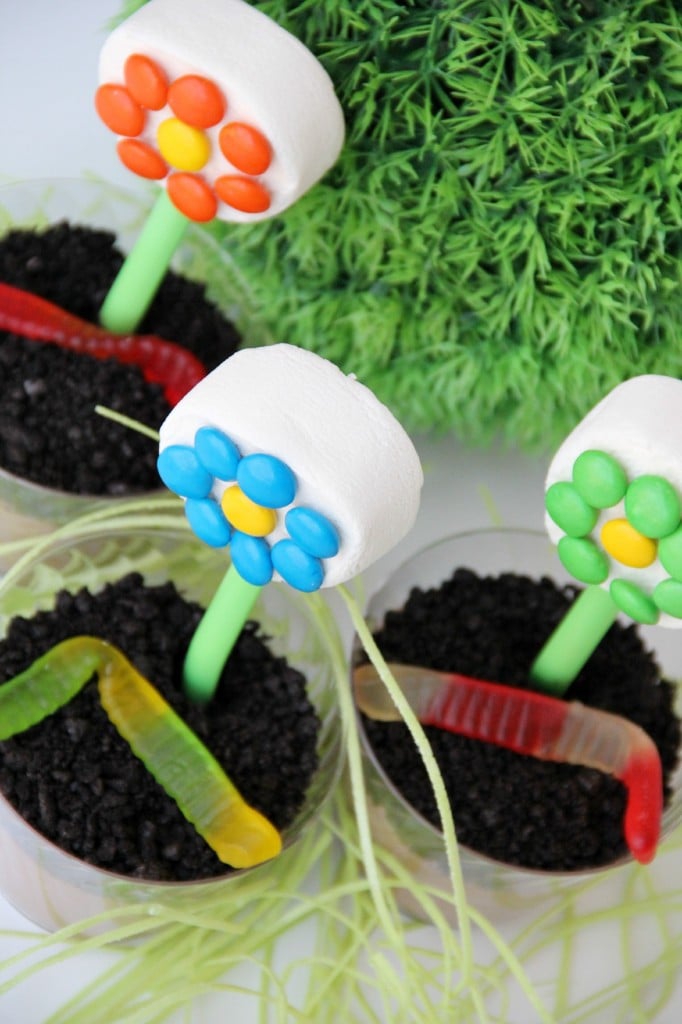 Bloomin' Dirt Cups
Ingredients
Dirt Cups
10 6-7 oz. paper or plastic cups
1 pkg. (3.9 oz.) JELL-O Chocolate Instant Pudding
2 cups cold milk
8 oz. tub of Cool Whip Whipped Topping, thawed
16 Oreo cookies, finely crushed
10 gummy worms
Flowers
5 giant roaster marshmallows (cut in half)
80 M&M chocolate candies (8 per marshmallow – you pick the colors)
10 green plastic spoons
Instructions
Dirt Cups
Combine the pudding mix and milk in large bowl and whisk for 2 minutes or until thickened.
Stir in the Cool Whip.
Spoon the pudding and Cool Whip mixture into 10 (6- to 7-oz.) paper or plastic cups and top with the Oreo cookie crumbs.
Refrigerate for 1 hour and top with the gummy worms and "spoon flowers" just before serving.
Flower
Stick the handle end of a spoon into one of the marshmallow halves. Place 1 M&M candy piece in the center of the sticky side of the marshmallow and 7 M&M candies around the piece in the center to create the flower "petals."
Nutrition
Calories: 10240
Sugar: 969
Sodium: 8300
Fat: 308
Saturated Fat: 175
Unsaturated Fat: 29
Trans Fat: 2
Carbohydrates: 1772
Protein: 109
Cholesterol: 120
(Visited 4,090 times, 1 visits today)