A sweet and creamy marshmallow dip filled with bits of chocolate and swirled with white and yellow fondant filling from decadent Cadbury Creme Eggs. Such a fun Easter recipe!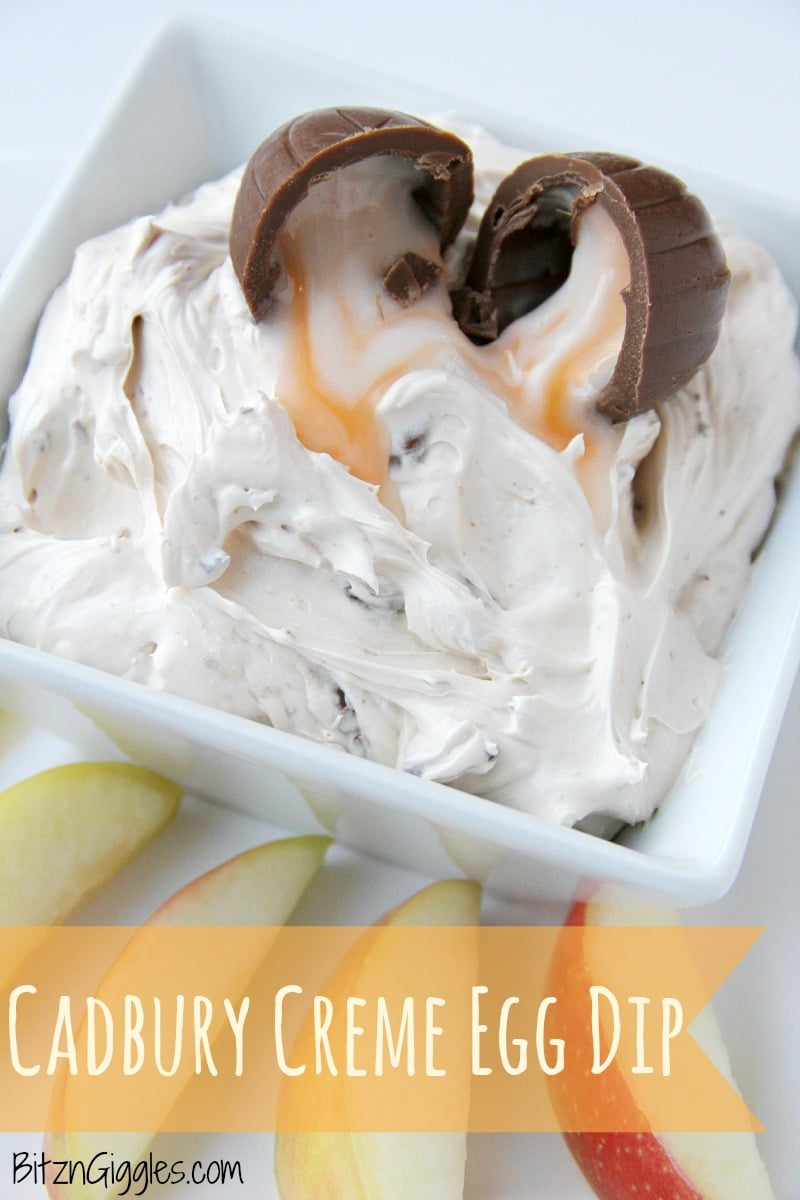 This post includes affiliate links. Please see my disclosure.
Easter is now only a month and a day away! WHAT?! I mean, that's good news and all because I have the worst spring fever ever, but it seems like the days are just flying by. All I ask is that when we get to spring and summer, everything just slows WAY down. I hope Mother Nature allows us to enjoy the sun and warmth a little longer this year.
Okay, so I guess we best get into planning mode for Easter then, huh? I couldn't help but take a sneak peek down the candy aisle the last time I went grocery shopping. I went early in the morning so the store associates were there unloading box after box of every Easter candy imaginable. There's really only one kind of Easter candy I NEED to have each year and that's a Cadbury Crème Egg so I made a beeline to where those beauties were sitting on the shelf, just waiting to jump into my shopping cart.
What IS that wonderful yolk filling made of anyway? It has to be a top secret recipe like Bush's Baked Beans. It seems somewhat silly and actually kind of gross to be infatuated with a candy egg with a runny center, but let me tell you what, once the taste of that egg hits your lips, it's all over people. Cadbury has me for life. Don't even get me started on their Caramello candy bars. Okay, so there you have it. Cadbury Creme Eggs. Yum.
Today I'm sharing a recipe for Cadbury Creme Egg Dip. Yep, you heard me correctly. Dip. That's, D. I. P. It makes your precious eggs go even further and satisfies the addiction of multiple Cadbury Creme Egg fanatics. Although, you don't need to share this dip if you don't want to. I completely understand.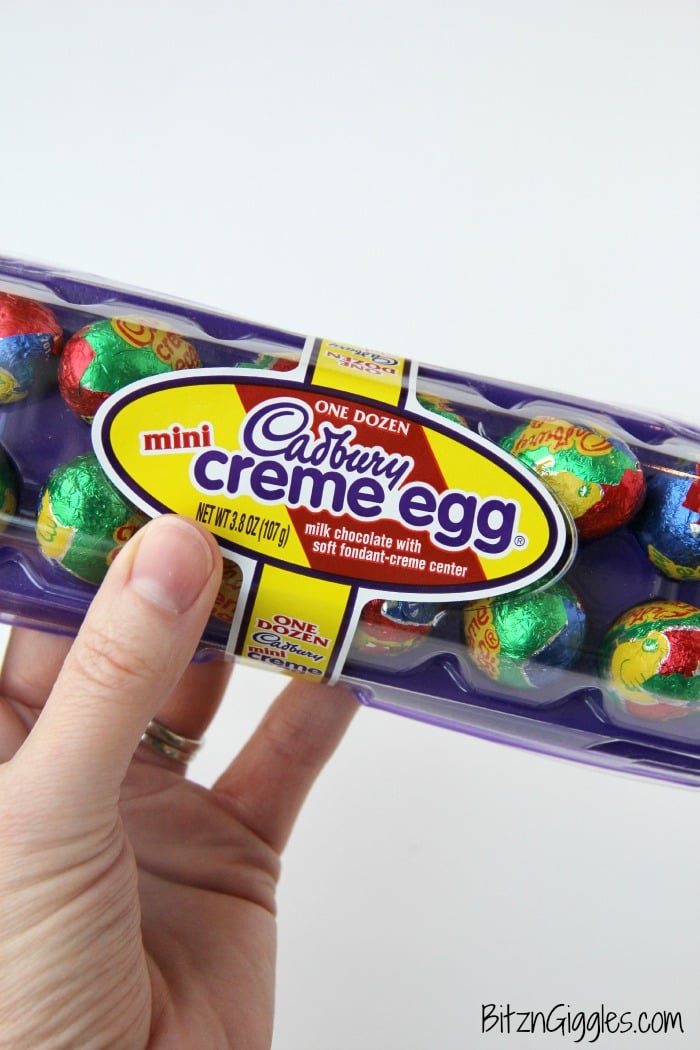 My recipe uses both the larger eggs as well as the mini creme eggs. Because it's just not right to buy one without the other. I mean, come on, what kind of person would I be if I took the big eggs and just left the little ones all alone on the shelf?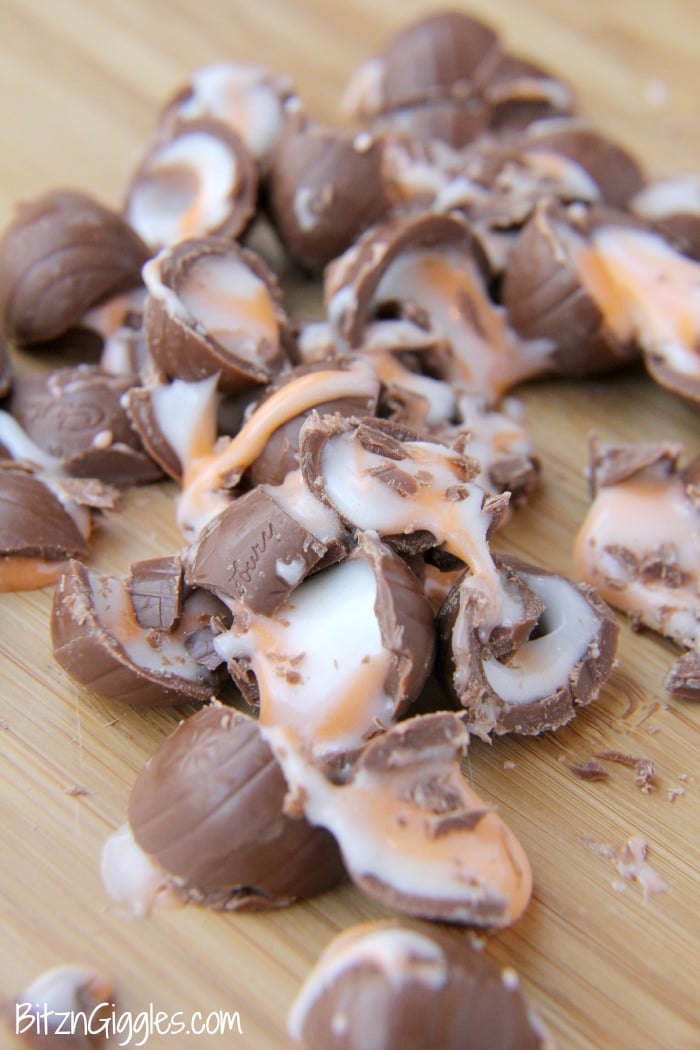 It took every ounce of self control I had to keep myself from inhaling all of these Cadbury bits and pieces. The creamy center, the chocolaty shell. Good grief. Hi, my name is Sara and I'm addicted to Cadbury Creme Eggs. Not earth shattering news, right? I think we established that at the beginning of the post.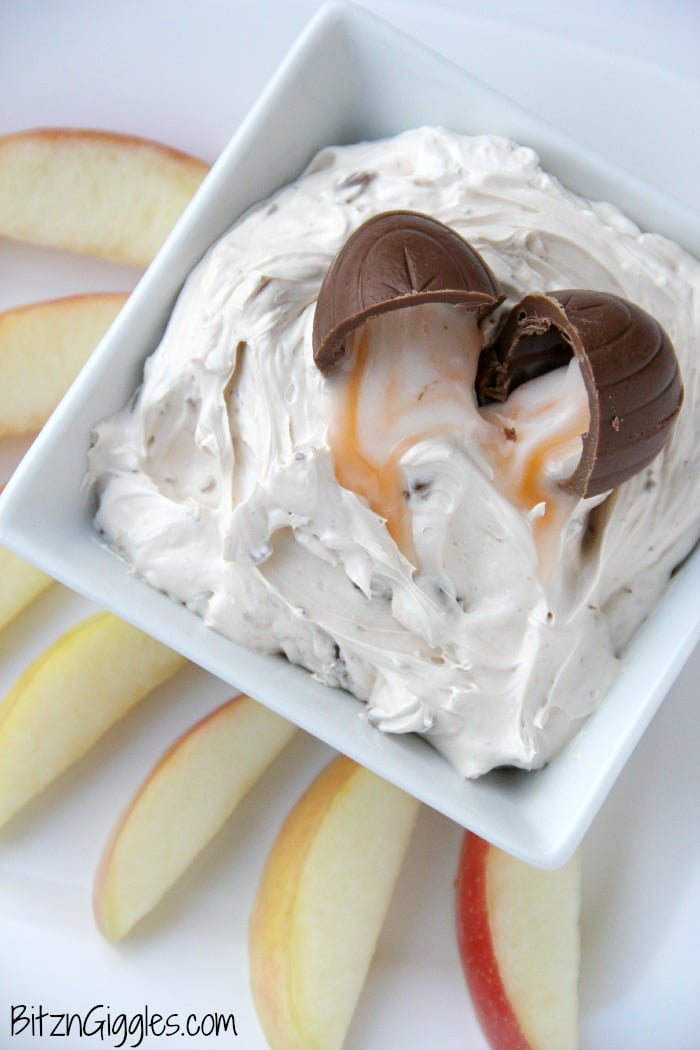 I melted some eggs, I chopped up the others, and I ended up with a sweet, creamy dip swimming with Cadbury egg bits and pieces and swirled with the white and yellow fondant filling. And this dip recipe is SO simple – only four ingredients and so, so good.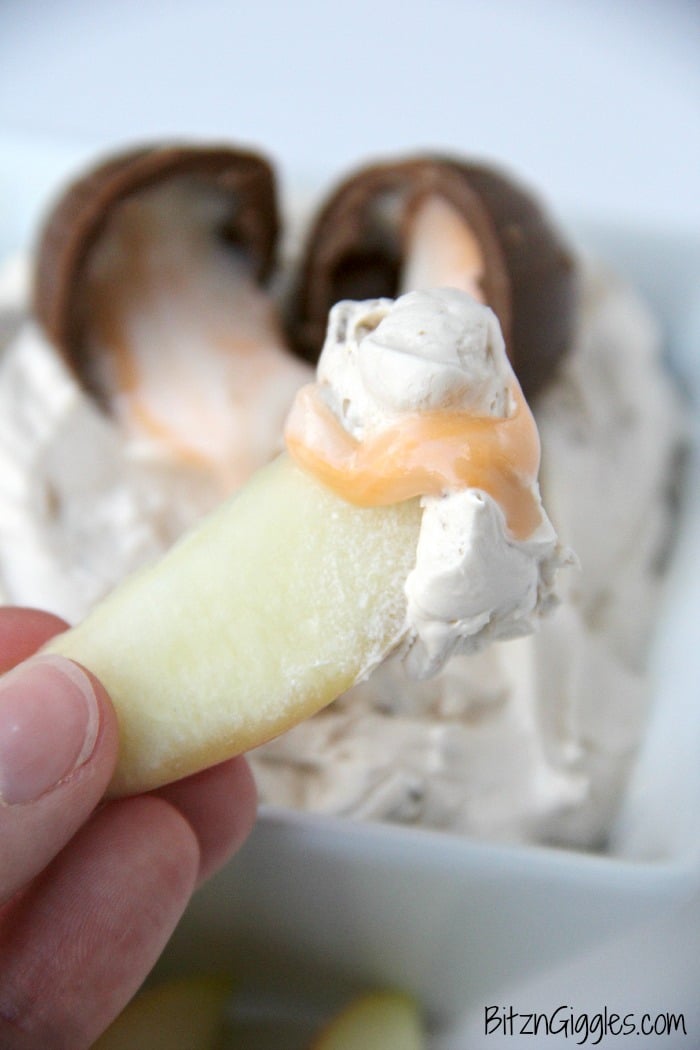 Apple slices are my favorite "dunkers" for this dip. They cut through the sweetness a bit and add a crunchy element to the enjoyment. But who am I kidding. . .I dunked a few apple slices and then just ran to get my spoon. Hope you and your family enjoy this special treat as much as we do.
You can bet that when the Easter candy goes on clearance, I'll be back in the store filling up my cart with these magical eggs. I need something to get me through next year's long winter!
Cadbury Creme Egg Dip
A sweet and creamy marshmallow dip filled with bits of chocolate and swirled with white and yellow fondant filling from decadent Cadbury Creme Eggs.
Ingredients
4 ounces cream cheese, softened
5 Cadbury creme eggs (regular sized), divided
12 mini Cadbury creme eggs
7 ounces marshmallow cream
12 ounces cool whip, thawed
Sliced apples for dipping
Instructions
Cut up the 12 mini Cadbury eggs and set aside.
Beat cream cheese and marshmallow fluff in a large bowl with a hand mixer.
Add the Cool Whip and continue to mix until combined.
In a microwave-safe bowl heat 4 of the Cadbury creme eggs until softened and starting to melt.
Add the softened eggs to the fluff mixture.
Gradually add in the chopped mini eggs and mix until well combined.
Refrigerate until ready to serve.
Garnish with a Cadbury egg split in half and serve with sliced apples.
LOOKING FOR MORE EASTER TREAT INSPIRATION?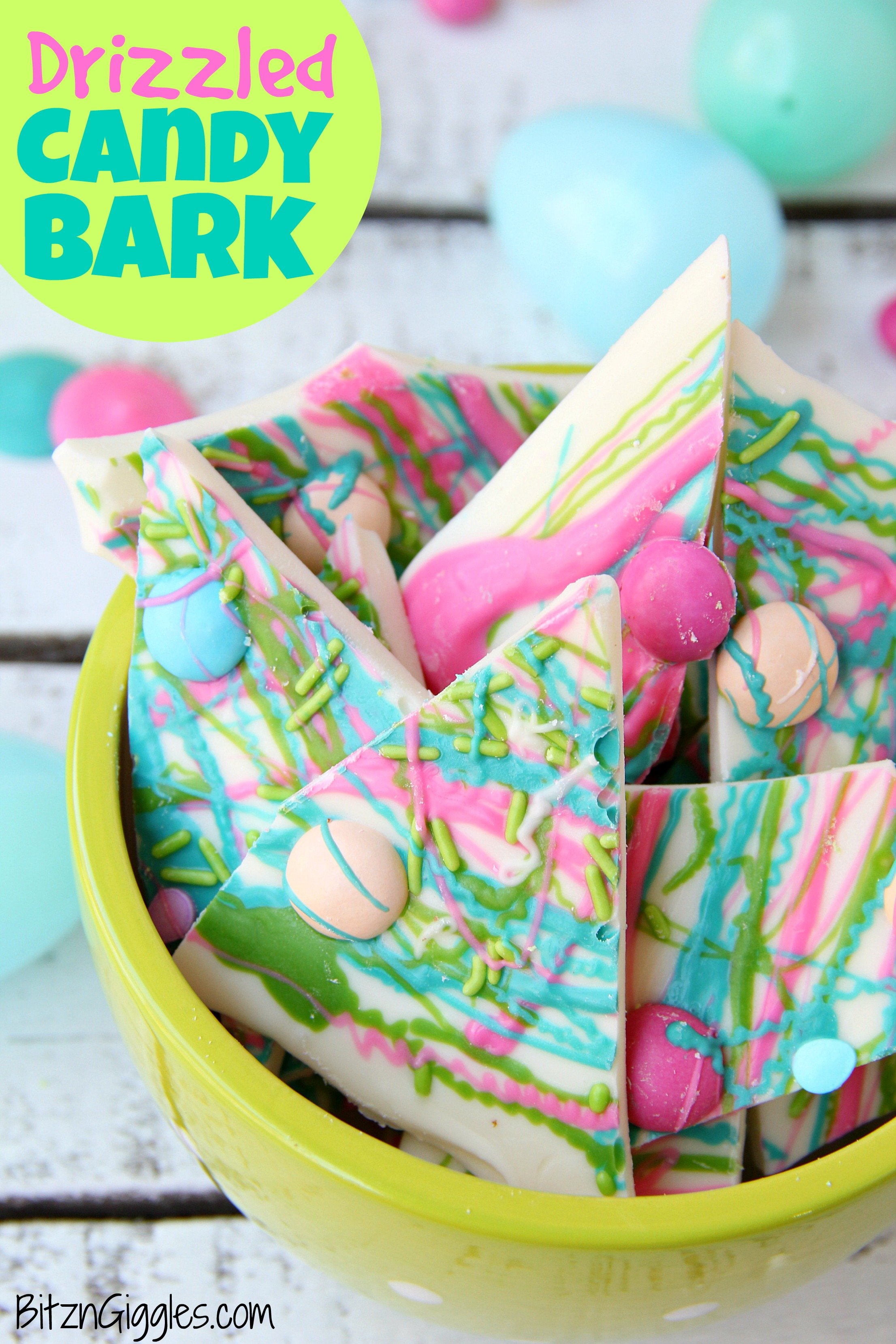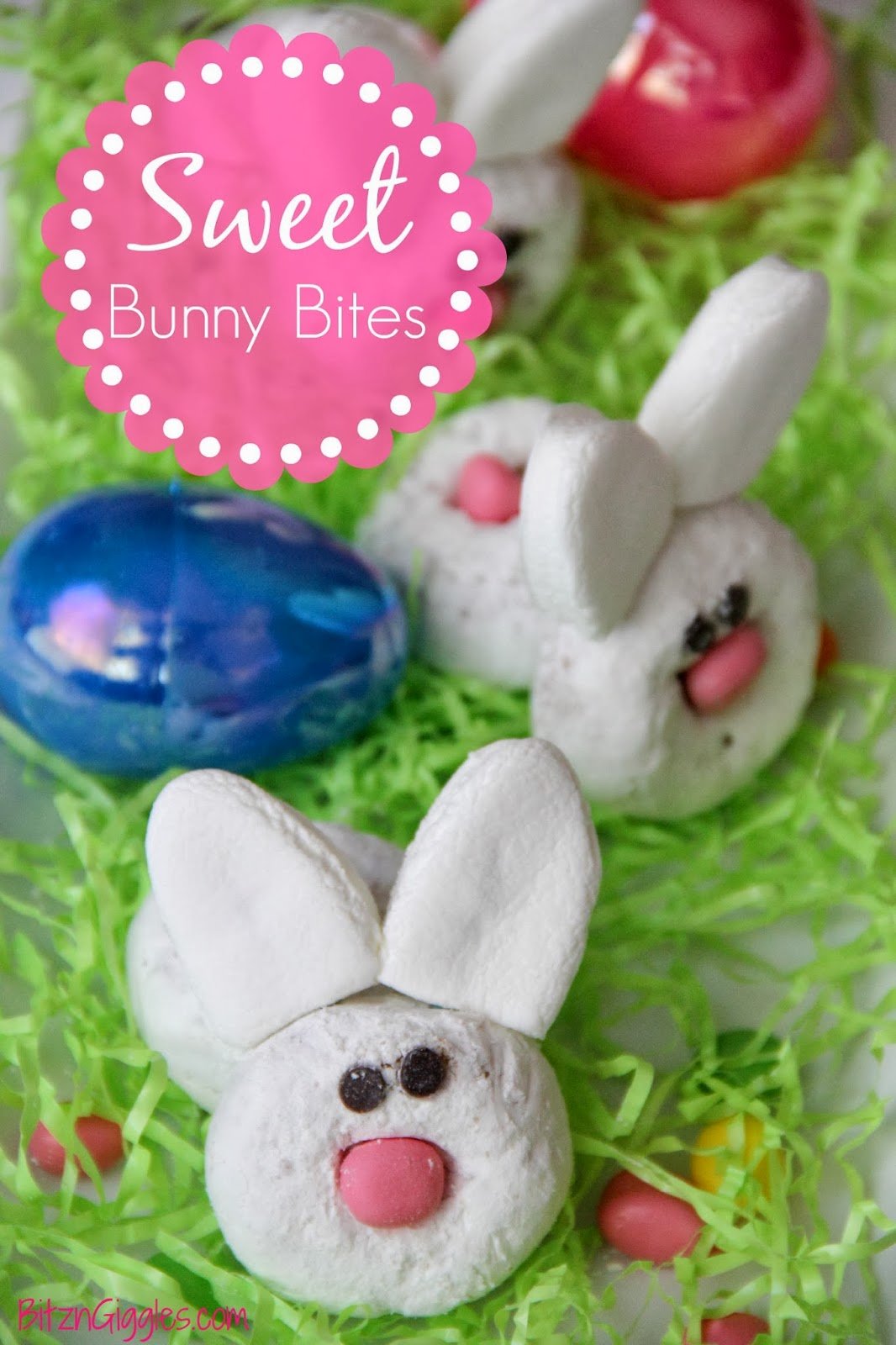 SaveSave
(Visited 17,227 times, 1 visits today)