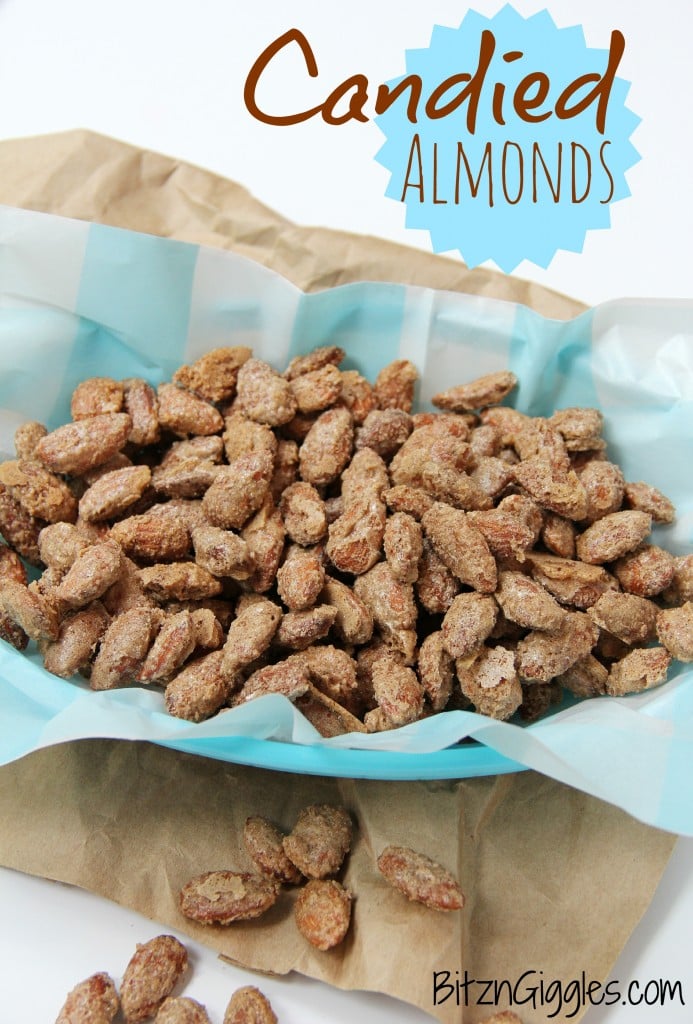 You know that smell when you walk through the shopping mall – that undeniable sweet aroma that makes your mouth water and your knees start to shake because you're trying so hard not to walk towards it? Yeah, you know the one I mean. Those almond kiosks in the mall are evil – the almonds so good, but they're so darn expensive. Have no fear. You never need to have that feeling again! Why? Because you can make them right at home! They taste just as good and they're SUPER easy.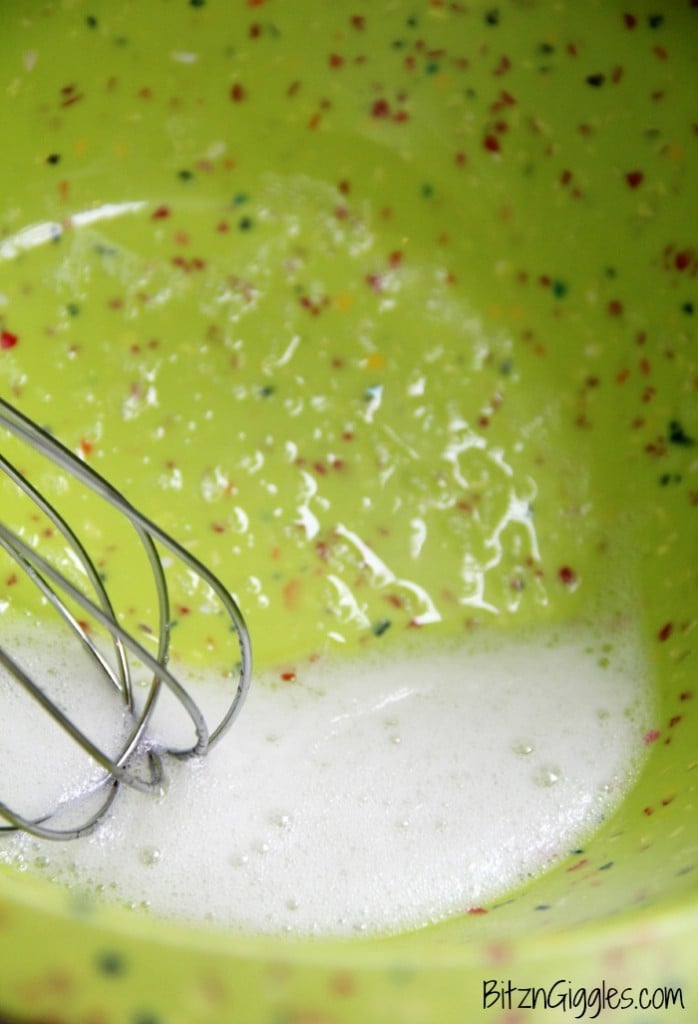 The first time I made these, the kids came running upstairs wondering what smelled so good. Yep, you can recreate the "mall smell" right in your own home. And when I say "mall smell" I mean the almond smell. Let's just make sure we're all talking about the same thing here.
It all starts with an egg white and some vanilla extract. You whip it until it's nice and frothy.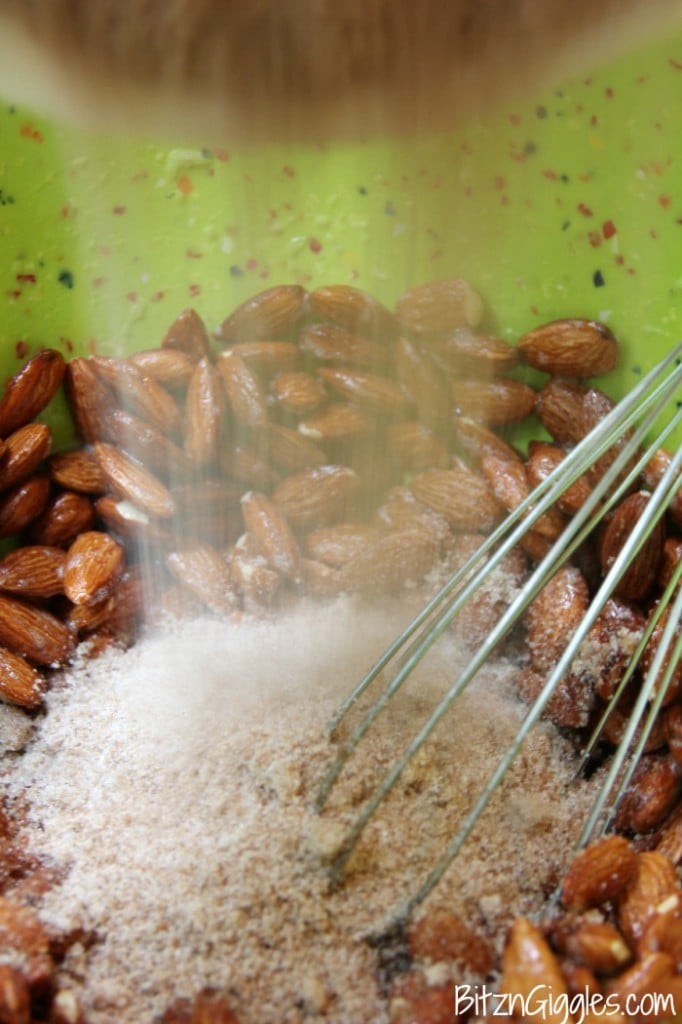 Then you add in a mixture of salt, brown sugar, white sugar and cinnamon.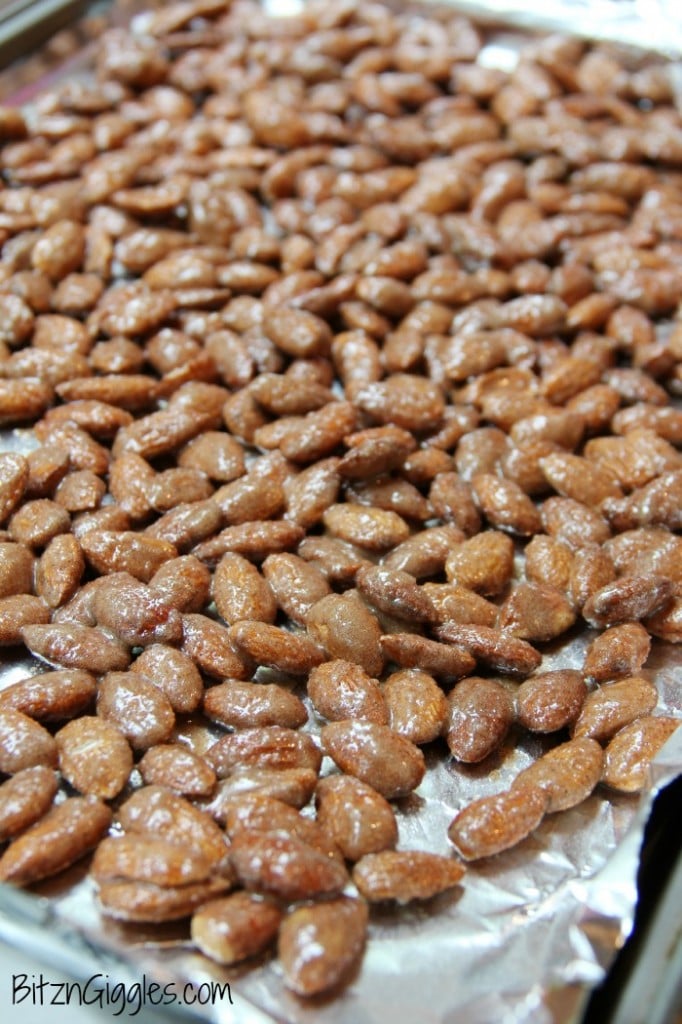 Coat the almonds with the froth, then the sugar mixture and spread out on a foil-lined baking sheet that you've sprayed with nonstick spray.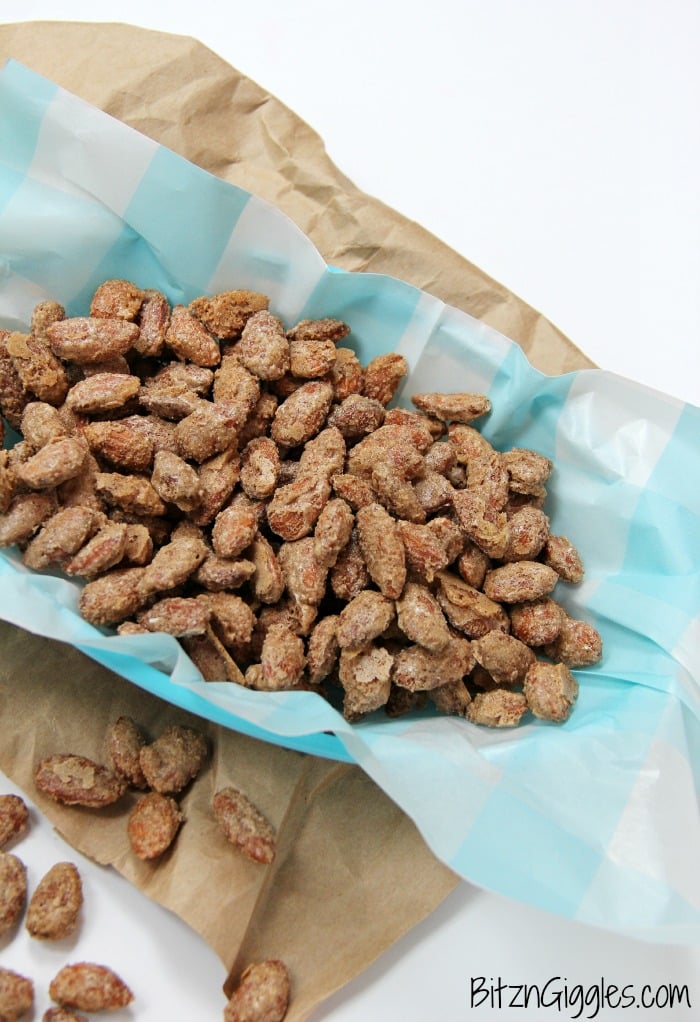 Pretty easy, right? I told you so. And just one more word of caution. . .these are highly addictive. Once you start eating, it's difficult to stop. You'll also find yourself buying almonds in bulk. People go "nuts" over these almonds. HA! And you will, too! You're welcome!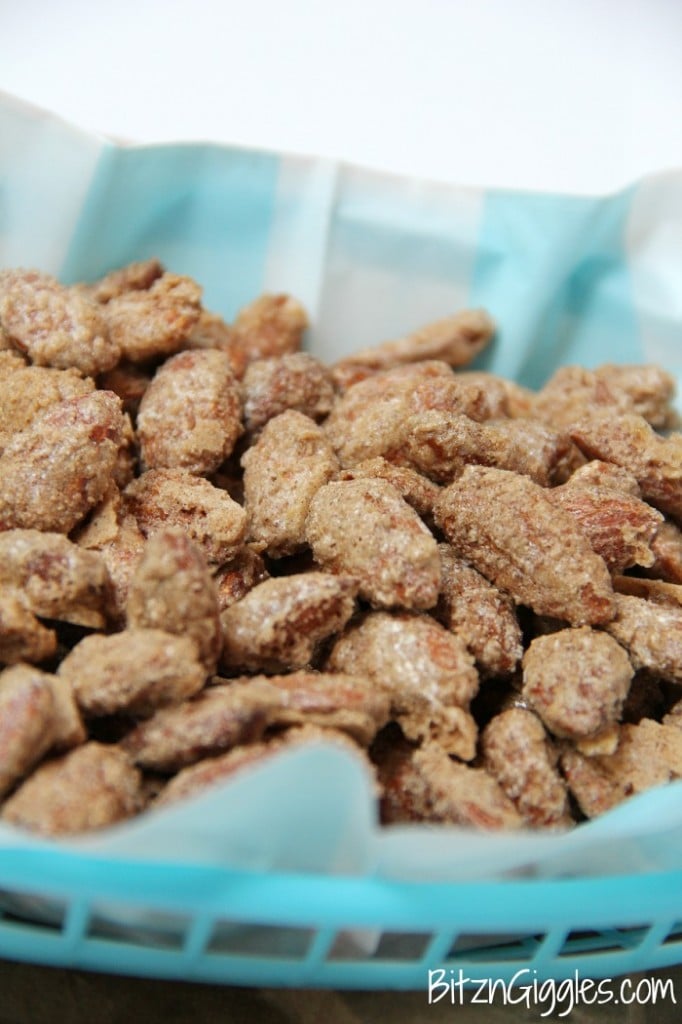 Candied Almonds
Delicious, addicting almonds just like you buy at the mall. And they're super easy to make!
Ingredients
4 cups almonds
1 egg white from large egg
1/3 cup white sugar
1/3 cup brown sugar
1/2 teaspoon salt
1/2 teaspoon ground cinnamon
1 teaspoon vanilla extract
Instructions
Preheat your oven to 300 degrees.
Whisk the egg white in a bowl until frothy, add the vanilla extract and whisk until combined.
In another small bowl, mix together the sugars, salt and cinnamon.
Add the almonds to the egg white mixture and stir to coat.
Pour the sugar mixture on top of the almonds and stir to coat.
Coat a foil-lined baking sheet with non-stick cooking spray and spread the sugar-coated almonds out in a single layer onto the sheet.
Bake for 30 minutes stirring halfway through.
Allow the almonds to cool and then enjoy!
Nutrition
Calories: 3908
Sugar: 166
Sodium: 1288
Fat: 292
Saturated Fat: 24
Unsaturated Fat: 253
Trans Fat: 0
Carbohydrates: 258
Protein: 123
Cholesterol: 186

CONNECT WITH ME HERE:
Twitter | Instagram | Pinterest | Google+ | Facebook | Bloglovin'
(Visited 2,853 times, 1 visits today)